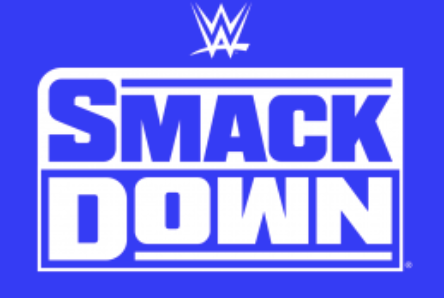 ---
SPOTLIGHTED PODCAST ALERT (YOUR ARTICLE BEGINS A FEW INCHES DOWN)...
---
KELLER'S WWE SMACKDOWN REPORT
SEPTEMBER 22, 2023
GLENDALE, ARIZ.
AIRED LIVE ON FOX
Commentators: Kevin Patrick, Corey Graves, Michael Cole
---
[HOUR ONE]
-Kevin Patrick introduced the show as a camera panned the audience.
-John Cena made his ring entrance. They showed clips of Cena last week on the Greyson Waller Effect delivering his Five Knuckle Shuffle to Jimmy Uso before Solo Sikoa made the save. He was introduced as "the greatest of all-time." Cena welcomed everyone to Smackdown and touted the sellout crowd. He said since he's been welcomed back home, he's been able to do a lot of things. He said he's been a talk show guest, a host, a backstage correspondent, and a referee. The fans (obnoxiously) did the "What?!" chant. Cena creatively indulged them and then said they won. He listed the cities he's been to and said they were all sellouts. He said tonight is different, though. He said he came back to WWE to compete. He said tonight is the night he'd like to have a match. He asked the fans for their permission. Fans cheered.
Cena said he's excited, but he's also angry at the Bloodline. Fans booed. He said he's got a phenomenal partner in mind. A.J. Styles made his entrance. Fans chanted, "A.J. Styles!" Styles told the Bloodline if they want some, come get some. Michael Cole said Cena and Styles are itching for a fight tonight.
Solo Sikoa and Jimmy Uso made their way to the ring. They stood on the ring apron and stared at Cena and Styles. Jimmy jumped down the floor and laughed. Solo paused, but also dropped down. They walked back up the ramp. Cena's music began playing again.
-Patrick said they'll have to wait and see what comes of that. He hyped the Iyo Sky vs. Asuka match for the WWE Title. Corey Graves said they'd revisit Rock's appearance on Smackdown last week. Cole hyped the tag match was up next.
-Rey Mysterio and Santos Escobar made their ring entrance. Patrick said they team tonight, but they'll wrestle each other next week. [c]
-Cena and Styles were backstage with Adam Pearce. Cena pleaded with Pearce to make the match happen. Pearce said the Bloodline make things complicated, but he'd locate Paul Heyman and try to get things done.
(1) REY MYSTERIO & SANTOS ESCOBAR (w/Zelina Vega) vs. THE STREET PROFITS (w/Bobby Lashley)
The bell rang 19 minutes into the hour. Cole said Lashley is causing the Street Profits to have a new attitude, but he stressed that the attitude change has to lead to wins because that's how you make money and that's how you get respect. Rey went for a sliding splash under the bottom rope on Montez Ford, but Angelo Dawkins dragged him by his boots out of Rey's path. When Santos went to check on Rey, Dawkins dropped him at ringside. They cut to a break at 2:00. [c]
Back from the break, Ford was on the attack on Rey. He scored a near fall. When he showed frustration, Cole said there's no shame in not getting a pin on a legend like Rey at that point in the match. Rey hot-tagged in Escobar at 7:00. At 9:00 Rey tagged in and went for a 619, but Dawkins intercepted him with a Sky High. Escobar broke up the cover.
Dawkins backdropped a charging Rey over the top rope, and Rey actually landed on Ford. Lashley slammed Rey hard on the ring apron as the ref was talking to Dawkins. Dawkins looked surprised Rey was down in front of him. As Dawkins was assessing the situation, Lashley yelled at him to finish Rey. When Dawkins lifted Rey for a move, Rey countered with a roll-up for the win. Graves said Dawkins hasn't developed the killer instinct he needs.
Lashley looked at the Profits with disappointment and walked away. Dawkins and Ford watched him walk away.
WINNERS: Rey & Escobar in 11:00.
-They went to Cole, Graves, and Patrick at ringside. Cole said the Profits seem to be struggling to take on the new attitude Lashley wants. Graves said Lashley sees something in the Profits that could make them great.
Patrick threw to a video package on Rock's return last week. A graphic on the screen touted that Rock received over 153 million views and it was "the most socially viewed video of the year."
-Austin Theory showed up at ringside, upset with the video package. He yanked the lid off the desk and yelled at the announcers. Cole asked what Theory was upset about. Graves said he obviously feels disrespected. Two referees yelled at Theory to calm down and return to the back. [c]
-A vignette aired for Alba Fyre & Isla Dawn. The implication was they have cursed the WWE Women's Tag Team Titles.
-Backstage Pearce was yelling at Theory and said he can't "hijack the show because his feelings got hurt." They crossed paths with Ridge Holland and Butch. Ridge smiled and said he liked seeing him get slapped around by the The Rock. Greyson Waller walked up to the scene and told Theory to relax because those blokes were just jealous. Butch challenged them to a tag match. Pearce liked the idea even though Greyson didn't. Pearce said he had to go find Heyman.
-Backstage, the Profits were shown approaching Lashley. "You had it won, and you didn't finish him," Lashley said emphatically. He said he wants the watches, the sutis, and everything back. He said if they can't pull the trigger, they can "go back to catering" and he'll find someone who can.
(Keller's Analysis: I like that they're telling a story of the Profits resisting who Lashley wants them to become. It could go either way with the Profits rejecting Lashley ultimately or eventually conforming to his demands and turning full-fledged heel. This approach addresses that the fans' inclination has been to cheer Lashley and the Profits.)
-Patrick threw to a sponsored video package on what he called a dream match tonight between Sky and Asuka. The narrator said they meet for the first time one-on-one in WWE.
-Asuka's ring entrance took place. Cole said the term "dream match" is overused, but it applies here. He said fans worldwide have followed the careers of Asuka and Sky for the last 15 years. Patrick said this is their first one-on-one match with a championship on the line. [c]
-They showed Heyman talking on his phone backstage when Pearce approached him. Heyman reacted to Pearce's off-mic pitch as music played and Patrick plugged a sponsor.
(2) IYO SKY (w/Bayley, Dakota Kai) vs. ASUKA – WWE Women's Title match
Sky's ring entrance took place. Formal ring introductions took place. As the match was about to begin 50 minutes into the hour, Charlotte Flair's music played and she walked out. Cole said she never shies away from the spotlight.  The bell rang 51 minutes into the hour. They cut to a break at 4:00. [c]
Back from the break, Sky was in control. Cole wondered if it irks Sky that Asuka has had so much success. Graves said he's sure it's motivating her and she knows she has to beat Asuka to establish herself as the top dog. With both women down, Cole touted the crowd 15,109 as they went to a wide shot of the arena.
[HOUR TWO]
Asuka applied an armbar at 11:00, but Sky slipped out. Sky ducked a high roundkick by Asuka, so Asuka kicked the ringpost instead. Sky then landed a dive at ringside as they cut to another break at 14:00. [c]
Back from the break, Asuka surprised Sky with an Asukalock mid-ring at 18:00. Sky leveraged Asuka's shoulders down for a two count. Asuka applied an armbar mid-ring at 20:00. Sky powered out, but Asuka shifted to another mat hold.
Sky stood and back-elbowed out of it. Asuka went for another Asuka lock seconds later, though. Bayley put Sky's boot on the bottom rope and pointed it out to the ref. Charlotte punched Bayley.
As Asuka watched the action at ringside, Sky charged at her with two knees to the head. She then landed her Over the Moonsault for the win. Cole said even taking into the account the shenanigans, it was a breakout moment for Sky to get a win over Asuka.
WINNER: Sky in 21:00 to retain the WWE Women's Title.
(Keller's Analysis: A very good match, hurt by the lack of anyone you really wants to see win or see lose since Sky is a sympathetic heel and Asuka is a legend who fans respect but hasn't been framed as someone to root for lately. WWE did a good job framing this as a big deal and getting the most out otherwise, including the vignette and the announcers framing this as a dream match.)
-Backstage, Heyman, Solo, and Jimmy Uso were hanging out. Pearce walked in with a contract for a tag team match. Heyman said as long as the match is not tonight, he's fine with it. Pearce said it's not tonight. Heyman asked who made that decision. Jimmy said it looks good to him and they'll be in the ring to sign it. Jimmy was really enthusiastic, while Heyman and Solo were more stoic. Heyman looked over at Jimmy and said usually decisions like that need approval and authorization from The Tribal Chief first. Jimmy told Heyman to tell him what the Chief says. He gregariously got up and left. Heyman told Solo not to worry about it. Solo said after tonight there will be no one left to fight them at Fastlane. He left. Heyman then told his phone, "Call Roman Reigns."
-The Brawling Brutes made their ring entrance. [c]
-Cole talked about Elimination Chamber heading to Perth, Australia as they showed headlines from U.S. and Australian media.
-A vignette aired with Kit Wilson talking about Elton Prince suffering "a catastrophic shoulder injury." They played dramatic music and then went to clips of Kit helping Elton with his rehab, but in a comical way that saw Elton stumble and fall. A doctor then said Elton has a separated shoulder and he'll be fine. Her tone suggested Elton was making a lot more of it than necessary.
(Keller's Analysis: That was fun. They're getting a lot out of Elton's injury and it could actually ultimately be better they took this detour.)
(3) THE BRAWLING BRUTES (Butch & Ridge Holland) vs. GREYSON WALLER & AUSTIN THEORY
Greyson Waller made his entrance. Theory joined him on the entrance stage next. Cole touted Butch vs. Tyler Bate from NXT this past week. The bell rang 24 minutes into the hour. Butch took it to Waller at ringside with a barrage of forearms as Holland bashed Theory with forearms on the ring apron. They cut to an early break at 2:00 as Ridge and Butch celebrated. [c]
Back from the break, Theory was in control. They showed Theory turning the momentum with a somersault into a dropkick. Graves said Theory wants to take WWE into the future. Holland landed an Alabama Slam and then put Theory in a Boston Crab. When Waller was going to interfere, Butch leaped onto his back. Waller rammed him back-first into the ringpost. Waller then hit Holland with a Rolling Stunner to break up his Boston Crab. Theory then hit Holland with A-Town Down for the win. Cole said, "That was a great match." Cole said they'll never hear the end of this from Theory and Waller.
WINNER: Waller & Theory in 10:00.
-Patrick hyped the contract signing for Cena & Styles vs. Solo & Jimmy at Fastlane. [c]
-The announcers hyped next week's Smackdown line-up: Charlotte vs. Bayley, Lashley on the Grayson Waller Effect, and Rey Mysterio vs. Santos Escobar for the U.S. Title.
-Pearce stood mid-ring. He introduced Cena first. Cena ran out and signed the contract. Then Styles's music played, but Styles didn't come out. They cut to backstage where Jimmy was pummeling Styles. Jimmy slammed Styles face-first into a rolling crate. Cena ran to the back (looking like a toddler running downhill out of control).
Solo was shown standing up high and then he leaped onto Styles who wasn't visible behind the rolling crate. Pearce climbed over the crates to try to check on Styles. Referees and producers showed up to check on Styles. Jimmy and Solo gloated and left. Cena got to Styles and checked on him as they cut to a break amidst chaos backstage. [c]
-They showed Styles being rolled out of the arena on a stretcher with Cena checking on him. They replayed the backstage attack.
-With ten minutes to fill, Heyman walked out to the ring. They cut to Styles being loaded into the ambulance. Michin and Karl Anderson were with Styles. Anderson told Cena that he's been telling Styles not to get involved in that Bloodline stuff. Anderson and Michin got in the ambulance and then it drove off.
-Jimmy and Solo walked to the ring as fans jeered them. The table and chairs were still in the ring for the contract signing segment. Solo threw it all out of the ring with force. Heyman said, "Ladies…" and fans booed so loud, he stopped. He laughed and said, "They boo ladies in Arizona." He then introduced himself. He told fans they can "boo his kosher tuckus if they want." Jimmy said Cena should go as far from the Bloodline as he can.
As he continued, Cena ran out. He fought past Solo at ringside and then took down Jimmy in the ring. Solo charged back in the ring, but Cena lifted him onto his shoulders. Jimmy superkicked him. Solo then gave Cena a Samoan Spike. Jimmy splashed Cena, then signed the contract while smiling. He handed the contract to Solo, who also signed it. Cole said the problem is Cena doesn't have a partner.
Jimmy frog splashed Cena again off the top rope. Solo and Jimmy raised their arms as Jimmy's music played. Cole said Cena learned what happens when you get involved in the Bloodline's business as the show ended.
(Keller's Analysis: Cole seems to be steering fans to believe Styles is too hurt to be ready to team with Cena at Fastlane, so the options look to be Jey Uso, L.A. Knight (remember him?), and Cody Rhodes, especially if Cody is sent to Smackdown too as compensation for Jey going to Raw.)
FINAL THOUGHTS: A solid episode of Smackdown, with Cena adding good star power. This was Cena seeming the most invested he has in a while rather than just showing up to do schtick and nostalgia stuff. The matches were good, they set up a PLE main event with a mystery partner, and mixed in some nice features between matches.
---
RECOMMENDED NEXT: WWE RAW HITS & MISSES (9/18): Jey Uso vs. McIntyre, Becky vs. Natalya, Bronson vs. Gable, Nakamura vs. Ricochet, Owens, Nia Jax
OR CHECK THIS OUT AT PROWRESTLING.NET: WWE Friday Night Smackdown results (9/22): Barnett's review of Iyo Sky vs. Asuka for the WWE Women's Title, John Cena's appearance, The Street Profits vs. Rey Mysterio and Santos Escobar