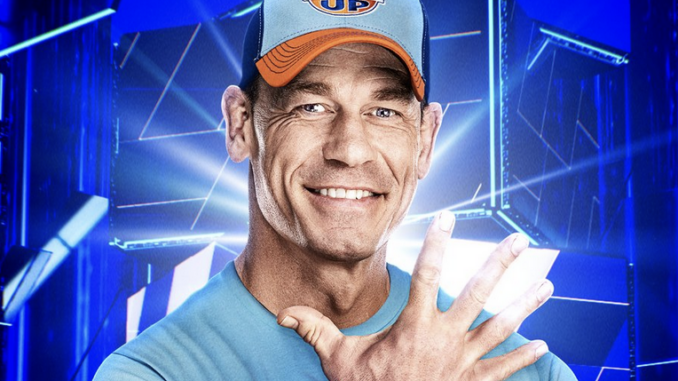 ---
SPOTLIGHTED PODCAST ALERT (YOUR ARTICLE BEGINS A FEW INCHES DOWN)...
---
It's difficult to recall a time in recent history when WWE programming was hitting at such a high quality rate. On both major shows right now, it feels as though every segment matters. Even when something seems like a miss in a given week, we get further development on the following show that shows us a plan is in place.
When I read criticism, the impression I get is that current fans are understandably not used to digesting long-term storytelling. It began in earnest with the Bloodline back in 2020 and we're now seeing it ingrained throughout the show.
Example: Becky Lynch wins the NXT Women's Championship and vows to defend the title against younger wrestlers looking to make their mark. Instead, she has a match with one of the longest-tenured women on the roster in Natalya. Fans complain about the obvious issue. The following week, a main plot line involves the exact thing that caused the uproar. Turns out, Tegan Nox was not actually passed over. It was part of a storyline which, one week later, sees pieces falling into place that will line her up for a major match against Lynch and, in the process, create a new star.
At this point, I've developed a confidence in the writing I haven't had since perhaps the Attitude Era. Only now, we're receiving more logic and fewer swerves. When one does come, it makes sense. Shock for the sake of shock is gone.
It's this very thing that allows me to buy into the supporting cast like the current rampage of Nia Jax or the development of the Street Profits. Where the major storylines are concerned, such as Drew McIntyre's growing frustrations and Jimmy Uso as a loose cannon, it moves me enough to start writing a new column.
By implementing a formula that uses key factors such as quarter-hour ratings and estimated monthly merchandise sales, along with other metrics, like televised victories and current title holders, we're able to take an educated look at where WWE's priorities lie in regards to the booking of their two major weekly programs. These are the performers WWE strapped their rockets to this past week:
---
1. The Bloodline (NR) and Judgement Day (1)
For the first time since this column began, the Judgement Day is sharing the top spot. Various factors were at play to cause this shift. For one, and I didn't even notice this until I began writing this week's piece, the Judgement Day's presence was contained to one show.
The call was made to give the Bloodline some breathing room on Smackdown and to let things fall into place for the next PLE. The distance allowed the Monday night faction to thrive in their own right. Balor and Priest picked up a main event victory, while Dirty Dom had the best match of his young career. The return of J.D. McDonagh brought with it more underlying tension, but the tag champs appear to remain in a good place with one another.
On Friday, after weeks of ranking Jimmy Uso's lone wolf persona and Solo Sikoa's surrogate role separately, the two finally appeared united, to the point of once again falling under the collective Bloodline umbrella. Things, of course, could change whenever Roman Reigns surfaces, but for now, the duos (along with Paul Heyman) storylines are tightly intertwined to the point of being pushed once again as a collective. As such, they starred in a major role throughout Smackdown, earning them many of the credits previously given to the double-dipping Judgement Day.
3. Cody Rhodes (2)
The company's lead babyface was advertised in advance as appearing in the opening segment of the show. As promised, his music hit immediately and a full minute was given before commentary even began. As a result, the opening quarter hour of Raw was the highest-rated segment of the entire three hours for the first time since January 30, on the Raw after the Royal Rumble. The star of that segment? Cody Rhodes.
This opening quarter hour was also the highest-rated overall segment since Sept. 4. It was enough to earn Cody the top individual spot on this weeks priority list, even though his exposure was limited to the open and close of Raw. What a week for Cody!
4. Sami Zayn and Kevin Owens (10)
The former tag champs got a major boost serving as Cody's backup and battling in the main event. Their ongoing dialogue over the motives of Jey Uso kept them as a focal point throughout the show.
Owens continues to receive a merchandise bump this month, though for the second straight week, he was wearing a seemingly unaffiliated t-shirt. I maintain that his rocking of Razor Ramon's "Bad Guys Last Forever" shirt last week was no accident, though reading into this weeks Rey Mysterio-Eddie Guerrero WrestleMania 21 tee would require a bit more tin foil.
5. Damage CTRL (NR)
Nothing shows Triple H's stamp on current programming more than the priority placed on the women's titles, and this week's Friday night showcase was the epitome of that shift.
The match between Iyo Sky and Asuka received WrestleMania-level hype from Michael Cole, and the mention of their history in Japan was damn near unprecedented for modern WWE programming. The match itself was PLE-worthy, even with a somewhat screwy finish.
The air felt sucked out of the room when, following all the pre-match build, Charlotte's music hit. Somewhat surprisingly, however, her role was limited to keeping the outside members of Damage CTRL in check, which actually added to the big match feel.
The 20-minute contest ran through two segments, including the highest-rated top of the hour quarter. With Cole declaring the match a breakout for Iyo Sky, it will be interesting to see how highly she continues to be prioritized going forward.
6. John Cena (NR)
So many times over the years, a returning legend has been featured in a way that serves as a detriment to the current roster, telling audiences that the past is more important than the present. Finding John Cena high on the list of company priorities, but below modern major players like the Bloodline and Damage CTRL is very encouraging and, honestly, one of the main reasons I enjoy running these weekly tabulations. Cena is being used perfectly right now – as a top draw, but one who's presence allows others to thrive.
7. Jey Uso (3)
If implication was a trackable metric, Jey Uso might be viewed as the top star of the company. He makes a few appearances throughout each week's show, but his presence is felt everywhere. He's a source of consternation for the Judgement Day, of frustration for Drew McIntyre, of vindication for Cody, and of concern for Owens and Zayn. His absence is even one of the major factors at play throughout each Smackdown. Consider that he only now appears to be kicking off his first feud as a solo performer and it's crazy to think of where the next year may take him.
8. Seth Rollins (4)
Once again, the champion of the Raw brand finds himself prioritized enough to earn a spot in the top 10, but hardly in the top 5 of his own show. He's given plenty of big spots, such as the lead of the 9 p.m. hour for three of the past four weeks, but the program with Nakamura feels like its running on fumes.
Given the recent returns of The Rock and John Cena, it seems plausible that the Rollins t-shirt will drop out of the top ten in sales for this month. If that happens, his weekly presence will no longer be supported by a key bump and there's a good possibility I won't be writing each week about how the World Champion just doesn't feel like a focal point of the Raw brand.
9. Asuka (NR)
For the first time since Aug. 11, the highest-rated quarter hour of Smackdown was not the opening segment. The honor fittingly went to the top-of-the-hour Women's Championship match. It was enough to push Asuka far up the chart this week, but it seems unlikely she'll remain here.
Her character feels murky these days, as a title threat because of her resume more than anything else. WWE is finding ways to make their Japanese stars resonate with the American audience, as evidenced by the success of both Nakamura and Iyo Sky. If they can unlock that component in Asuka, she could find her way into many more highly-rated segments.
10. Drew McIntyre (NR)
He's been knocking on the door for weeks, and now that he's been given a chance to flesh out his new persona on Miz TV, it feels as though a top heel is emerging. The beloved New Day are presently serving as his test subjects, but within weeks, we could be looking at a main-event-level program between McIntyre and Cody Rhodes. There's no stronger heel than the one who believes they're the babyface, and what felt like a drifting former champion just a month ago now appears to be headed back towards the top.
---
NOTEWORTHY…
LA Knight (5)
Was the leader of the "Yeah Movement" slated to save John Cena from a beatdown at the end of Smackdown, thusly becoming his tag partner at Fastlane? The segment played out awkwardly enough to make that plausible. With a positive COVID test putting one of the company's hottest stars on the shelf, his truancy from this list is expected to be short-lived.
Figure Four reported this week that WWE offered refunds to fans attending house shows over the weekend due to Knight's absence. That sort of gesture is typically reserved for the top stars of the company, which tells you exactly how they feel about L.A. Knight right now.
Tegan Nox (NR)
WWE appears to believe in what they have in Nox. Her association with Becky Lynch could prove as effective as Trish Stratus was for Zoey Stark. Obviously, the dynamics are far different, but the formula bares resemblance. The decisive win over Natalya was a bonus, and proof that she can expect some support.
Becky Lynch (NR)
An NXT preview aired twice during Raw where the top attraction was listed as a highlight package of the program between Becky and Tiffany Stratton. It was a great package to be certain, but super weird as a top selling point of a show, nonetheless. It shows that the company is solidly behind using Lynch as a cross-promotional star.
While no bonus points were earned here by the package, The Man didn't need them to push towards the top 10. Instead, she made her presence felt on commentary and backstage in the aforementioned pivotal role of motivator of future stars.
A.J. Styles (9)
I mentioned last week that Styles appeared to be serving as a depth piece in the main event scene of Smackdown. Just as I was beginning to question that assertion, with Styles headed towards a big tag match with John Cena, everything fell into place. The injury angle should write Styles off for a while and justify my thinking.
Interestingly, his return will likely involve Karl Anderson, who served as a naysayer over Styles involvement with the Bloodline. It wasn't a flattering look for a tough guy wrestler to be playing the "I told you we shouldn't mess with those guys" role, but perhaps WWE has something good in store. As I mentioned earlier, they've currently earned my trust.
Drop Outs: L.A. Knight, The Rock, Shinsuke Nakamura, Austin Theory
---
Thanks for reading. Quarter-hour and merchandise information is obtained from Wrestlenomics. Please hit me up on Twitter/X with any comment or critique @jeffsjeffsyall.
---
RECOMMENDED NEXT: AEW COLLISION HITS & MISSES (9/23): Luchasaurus vs. Christian Cage vs. Darby, The Righteous vignette, Miro and C.J. interact, Starks vs. Danielson, more
OR CHECK THIS OUT AT PROWRESTLING.NET: Jade Cargill on why she signed with WWE and what happened with AEW