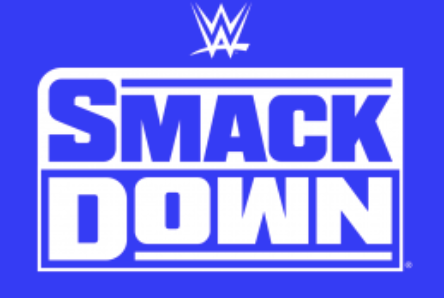 ---
SPOTLIGHTED PODCAST ALERT (YOUR ARTICLE BEGINS A FEW INCHES DOWN)...
---
KELLER'S WWE SMACKDOWN REPORT
SEPTEMBER 29, 2023
SACRAMENTO, CALIF. AT GOLDEN 1 CENTER
AIRED LIVE ON FOX
Commentators: Kevin Patrick, Corey Graves, Michael Cole
---
[HOUR ONE]
-After the "Then, Now, Forever, Together" WWE brand stamp, the Smackdown opening theme aired.
-They cut to the arena where pyro blasted and the camera panned the crowd. Kevin Patrick said it was a sellout crowd. Corey Graves plugged John Cena appearing with a graphic that said "John Cena on the Warpath." Michael Cole said Charlotte would face Bayley for the first time in over three years. Patrick hyped the U.S. Title match.
-Jimmy Uso, Solo Sikoa, and Paul Heyman made their way to the ring as fans booed. Heyman introduced himself and expressed frustration with all of the boos. He said it's a rare opportunity tonight for him to acknowledge their Tribal Chief from mid-ring "and so do each and every one of you." Fans booed more. Heyman said it is in his name that the second-greatest of all time, Cena, took a beating at the hands of The Bloodline that Cena hasn't taken in almost a decade. He pointed at the big screen where a video package aired.
The video recapped Heyman holding a folder with the contract that had Cena's name on it without a tag team partner to face The Bloodline at Fastlane. A clip aired of Solo and Jimmy attacking A.J. Styles backstage. The background music of the video had a "Succession" vibe. It closed with the in-ring attack by Solo and Jimmy that left Cena knocked out on his back mid-ring.
Heyman said it's not that he wants to get involved in Cena's business, but a little birdie backstage said he's having some transportation issues this evening. He said he's fully expected to make it to the arena, but as of this moment, he's not at Smackdown yet. He said Styles is also not at Smackdown because he's lying in a hospital bed watching them. Jimmy held out his hand. Heyman froze. Jimmy laughed and yanked the mic from him. An irritated Heyman mouthed, "That's twice."
Jimmy said, "Sacramento, the Bloodline is now in your city!" Jimmy said Heyman is too kind. He said the real reason Cena isn't there yet is because he's scared of him. He told Cena to stay far, far away from The Bloodline. Karl Anderson charged into the ring and knocked Solo out of the ring, then turned to Jimmy and beat him up before throwing him out of the ring. Heyman bailed out to ringside. Anderson yelled down at them that Styles is in the hospital because they got involved in The O.C.'s business. Heyman talked Solo out of charging into the ring. Solo turned to Jimmy and said, "You better handle this or I'm going to handle this for you."
(Keller's Analysis: It's interesting how Jimmy is acting, seemingly without concern for how Solo and Heyman will react. It wouldn't make sense that he is just pretending to be affiliated with them since he's taking full part in the beatings they're dishing out. So is he just trying to assert himself and is overdoing it? Is that to set up Reigns taking him down a notch when he returns?)  [c]
(1) JIMMY USO (w/Paul Heyman, Solo Sikoa) vs. KARL ANDERSON
The match was joined in progress after the break 15 minutes into the hour. Patrick said the match was made official during the break. Anderson was on the attack for two minutes until Jimmy took control after a brief distraction at ringside by Solo led to an eye rake by Jimmy. Jimmy landed a superkick and a top rope frog splash for the win. Cole said Jimmy is more diabolical than before. Cole said they still don't know if Jimmy is part of the Bloodline since that's up to Roman Reigns.
WINNER: Jimmy Uso in roughly 4:00.
(Keller's Analysis: Not a sensational match, but a solid way to give Jimmy a win over someone affiliated with Styles as Styles sells his beating from last week.)
-After the match, Sol0 gave Anderson a Samoan Spike. Cole said with Styles and Luke Gallows out of action with injuries, maybe he should have heeded his own advice and stayed out of The Bloodline's business. Heyman looked back at the ring and smiled. Then Michin walked out. Jimmy got in her face and boasted. She slapped him down hard. The camera stayed on Solo looking Jimmy as Jimmy recovered.
-Cathy Kelley interviewed Santos Escobar backstage. He spoke respectfully about facing Rey. He said he's focused, but he has butterflies. He said it's been his dream to face Mysterio with a title on the line. He said he's been working his entire life for this to happen. He said he'll never give up on his dreams and stop fighting for his dreams, "so Rey is in for the fight of his life." He closed with: "May the best man win."
-They showed the Grayson Waller Effect set being assembled. [c]
-Patrick said Cena would be landing in Sacramento shortly and arrive later in the show.
-Backstage, Jimmy was fuming over being slapped. He yelled at a couple backstage stagehands, including shoving one of them. Heyman then told his phone to call Reigns.
-The Grayson Waller Effect: Waller said his guest has done it all in WWE as a performer, but as a talent scout he's struggling. He said tonight he'll get the Grayson Waller Rub next, though. He then introduced Bobby Lashley. Lashely walked out and played to the crowd. Meanwhile, Waller did push-ups in the ring (because why not, right?). Graves said he'll admit Lashley dresses better than anyone else in WWE "including myself." A clip aired of Lashley chewing out The Street Profits backstage last week.
Waller said it's great having him on this week after the devastating loss by the Profits last week. He said he thought they had enough pride to do whatever it took to succeed, but he was wrong "so back to the drawing board." Waller suggested he recruit a team that's undefeated like him and Austin Theory. Fans booed. Lashley said he knows all about Theory, but he'll pass on him. The Profits' music played and they made their entrance, wearing white suit jackets and pants and dress shoes. They weren't being their usual bombastic selves.
As Angelo Dawkins began talking, Lashley said he doesn't want to hear excuses or reasons. He said if they want to impress him, prove it. Lashley left the ring. Dawkins and Montez Ford rushed to Lashley and wondered what he meant. Lashley said they need to prove it. Waller said, "This is awkward." He introduced Austin Theory, who walked out onto the stage and eyed Lashley as he walked by him. Graves said Theory was single-handedly responsible for the biggest social media clip in WWE history. Cole said that was The Rock. They advertised that Theory vs. Cameron Grimes was next.
(Keller's Analysis: It felt rushed that Lashley was already acting like he was through with the Profits. It's clear the Profits want to win Lashley approval.) [c]
-They showed Dragon Lee at ringside. Patrick said he'll be special referee for Dominik Mysterio vs. Trick Williams on NXT No Mercy tomorrow night.
(2) AUSTIN THEORY (w/Grayson Waller) vs. CAMERON GRIMES
Grimes didn't get a ring entrance. Not a good sign. Grimes went after Theory at the bell, which rang 39 minutes into the hour. Grimes landed a crossbody for a two count a minute in. When Grimes went after Theory at ringside, Waller yelled at him. Theory then threw Grimes hard into the ringpost. He followed with a dropkick and his A-Town Down for the win.
WINNER: Theory in 2:00.
-Theory approached Dragon Lee at ringside and shoved him. Lee shoved him back. The ref ordered Theory to the back. Cole called him an egomaniac. Waller was thrilled with Theory.
(Keller's Analysis: Grimes sure has landed in a lower spot on the main roster than most would have predicted who have followed his career since his indy days. His work in the ring seems as good as ever, so you can't help but wonder if it's his promos, his character, or something behind the scenes.)
-Kayla Braxton interviewed Rey Mysterio backstage about his match up next with Escobar. Rey said the LWO is family and they always will be. Rey said he grew up watching Escobar's dad, so he has nothing but love and respect for him. He said every time he steps into the ring, he expects the best from his opponent. He said he's going to give him the fight of his life and he closed also with, "May the best man win."
(Keller's Analysis: They are laying on the mutual respect really heavily, which in pro wrestling usually portends bad things.)
-Rey made his ring entrance. He hugged Dragon Lee at ringside. [c]
-Jimmy Uso was stomping away at Ashante "Thee" Adonis backstage aggressively. Producers Jason Jordan and Kenny Doane pleaded with him to stop. Solo then slammed Adonis through a table. B-Fab yelled at them and checked on Adonis.
(3) REY MYSTERIO vs. SANTOS ESCOBAR – U.S. Title match
Zelina Vega was at ringside smiling and applauding. Graves noted that she made her entrance separately. Cole said Cena has just landed and is expected to be on the air before Smackdown ends tonight. Formal ring introductions took place. The bell rang 53 minutes into the hour. Graves noted that Escobar claims to be the best Luchador today whereas Rey is the best of all time. Escobar slingshot himself onto Rey at ringside at 2:00 and they cut to an early break. [c]
Back from the break, Escobar had Rey in an abdominal stretch mid-ring. Rey made a comeback and dove onto Escobar at ringside at 7:00. Cole said Escobar was shaking his head in a show of frustration before that move. Mysterio landed a seated senton back in the ring. Rey hit a crossbody mid-ring, but both were slow to get up.
[HOUR TWO]
They cut to a split-screen of Solo and Jimmy on a rampage backstage, attacking another backstage worker. (This seems to explain the whole ordeal about Cena being late the arena; they want an excuse for him not to intervene on behalf of these victims backstage.) Escobar caught a charging Rey with a superkick, sending him to the floor. He then dove through the ropes and speared Rey at ringside. Escobar landed a moonsault off the ringside barricade.
Back in the ring Escobar charged Rey in the corner with two knees to his chest. He repeated the move. He set up a superplex next. They showed Zelina looking on with concern. Escobar stood on the top rope and then took Rey to the mat with a huracanrana. Escobar landed a splash for a two count at 11:00. [c]
Back from the break, Rey armdragged Escobar. Escobar leaped off the top rope seconds later, but Rey side-stepped him. Rey went for a springboard crossbody, but Escobar moved. At 17:00 they eyed each other as things escalated. Rey sunset flipped Escobar for a dramatic near fall. Zelina continued to applaud between nervous pacing.
Escobar and Rey fought on the top turnbuckle. Escobar put Rey on his shoulders. Rey elbowed himself free to block the Phantom Driver. Rey then head scissored Escobar off the top rope. Rey dropkicked Escobar into position for a 619, but Escobar caught his legs. Rey blocked a flapjack and hit the 619 quickly. With Escobar down, Rey climbed to the top rope and went for a frog splash. Escobar moved and then covered Rey. Rey leveraged Escobar's shoulders and scored a believable near fall. Cole called it a classic.
Escobar quickly went for a Phantom Driver, but Rey countered into a leverage three count to win. Cole said Escobar has the agony of defeat on his face.
WINNER: Mysterio in 20:00.
(Keller's Analysis: I'd stop short of calling this a classic, but it was a really good match that told a good story.)
-Rey bowed before Escobar and offered a handshake. Escobar stood and looked dejected. The Street Profits attacked them. Fans booed. Lashley then walked out to his music. He smiled and seemed very pleased. Joaquin Wilde and Cruz del Toro ran out for the save. Lashley stopped Wilde and The Profits beat down Cruz. Dragon Lee tried to help, but security held him back. Lashley smiled at ringside and spread his arms out in celebration of having the Profits impress him. Lashley and the Profits hugged at ringside. [c]
-A replay aired of the Profits beatdown.
-Escobar sitting next to Rey backstage ranting to Kayla about what happened. Rey said the LWO challenges the Profits and Lashley at Fastlane.
-They went to Graves, Patrick, and Cole at ringside. They hyped the signing of Jade Cargill. Cole called it one of the biggest free agent signings in a long time. He said she already looks like a super hero, but she says she will work as hard as needed to have marquee matches that will have the world talking. Graves said she is a game-changer.
-A sponsored video package aired on the Iyo Sky vs. Asuka match last week.
-Charlotte Flair made her ring entrance.
-They cut to the parking garage where John Cena had arrived. He marched with a sense of purpose toward the arena. [c]
-A video aired with Pretty Deadly dramatizing comedically Elton Prince's injury and comeback story including Prince practicing chairshots from his wheelchair and then heroically standing up out of his wheelchair. They put #EltonStrong on the screen.
-Butch and Ridge Holland were shown backstage having watched the video. They talked about what they wished they did to them.
(4) CHARLOTTE FLAIR vs. BAYLEY (w/Dakota Kai, Iyo Sky)
Before the match, Charlotte asked Bayley what's happened to her. She said she's one of the Four Horsewomen, but now it seems she's happy to be standing on the sidelines watching Iyo Sky defend her title. She said she's become a stepping stone and she's in her way. She said after she beats her tonight, she's going to challenge Sky to a title match at Fastlane. Bayley jumped Charlotte right after the ref called for the bell 35 minutes into the hour. They cut to a break 90 seconds in the match after Bayley dropped an elbow on Charlotte at ringside. [c]
Back live, Charlotte landed a handspring into a clothesline for a two count. Bayley made a comeback and hit a series of chops. Charlotte speared Bayley out of nowhere and got a three count.
WINNER: Charlotte in 8:00.
-Bayley yelled afterward that she can't cut in line and get a title match. Damage CTRL surrounded Charlotte. Asuka's music played and she ran out to the ring. Damage CTRL retreated. Asuka shouted some words in Japanese. Bayley said if she wants a Triple Threat match at Fastlane, she's got it. Iyo Sky looked confused and told Bayley that's not what she said. She was upset.
(Keller's Analysis: There's no babyface in the match. How are fans supposed to feel about Charlotte? Or Asuka?)
-They showed Cena marching backstage toward the entrance. [c]
-They announced The Judgment Day will return next week, plus Dragon Lee vs. Theory.
-Cena's ring entrance took place. They showed a graphic advertising Cena vs. Jimmy & Solo. Cena said they left him with the contract in the folder he was holding. He said he doesn't have a partner, so tonight is very important. He said he could rip up the contract and pretend none of that happened, or he could stand and fight. He brought up that he wears the words "Never Give Up" over his head, so he's there to say he will honor the contract. He said if he doesn't find a partner by Fastlane, he'll fight The Bloodline by himself.
Jimmy, Heyman, and Solo walked out. Jimmy said Cena finally showed up, and while he was on his way, they sent messages to everyone backstage. Jimmy stood on the ring apron and told Cena he's not making it to Fastlane. Cena charged at Jimmy and knocked him down. Solo and Cena stared at each other. Solo charged. Cena set up an Attitude Adjustment. Jimmy superkicked him. They double-teamed Cena. Cole said, "Things are about to get bad – real bad."
They put Cena on the announce desk. L.A. Knight then ran out for the save as his music played. Fans popped. Knight went after Jimmy and Solo. He slammed both of them and then played to the crowd before hitting his signature elbow drop on Jimmy. Cena recovered and tossed Solo out of the ring. Cena and Knight were alone in the ring. They looked at each other. Fans chanted "L.A. Knight!" Knight then signed the contract next to Cena's name. Cena acted shocked but pleased. They cut to The Bloodline soaking it up in the aisle. Graves said "Bloodline, you've got a problem."