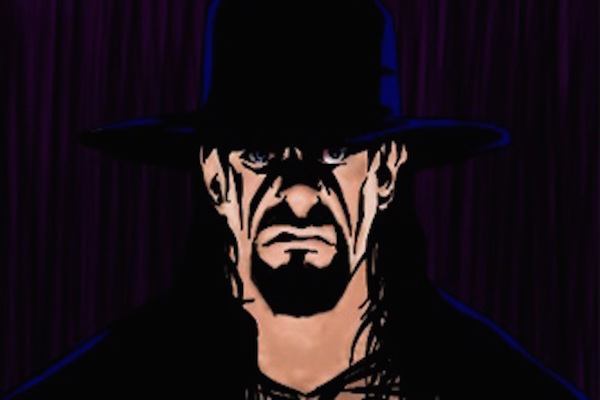 ---
SPOTLIGHTED PODCAST ALERT (YOUR ARTICLE BEGINS A FEW INCHES DOWN)...
---
TORCH TODAY – Tuesday, November 10
AFTERNOON UPDATE
– LIVECAST ALERT: Listen in live to Wade Keller and Jason Powell of Prowresting.net on today's Livecast at 5:00 p.m. EST taking your calls and emails at PWTorchLivecast.com. Plus, a big interview on Wednesday when Pat McNeill welcomes Mickie James at 5:00 p.m. EST.
– "Stone Cold" Steve Austin playfully shot back at Bill Goldberg claiming Austin "embellished" his beer-guzzling routine in the Attitude Era. Austin told TMZ that he took the routine very seriously, even if he did not always drink all of the beer. After all, he had to make the next town and had to do it every night on the full-time schedule. Austin said Goldberg is his boy, but they're going to "have some words." Austin also slipped in a plug for his new beer coming out this weekend.
– It will be interesting to see how 2016 plays out for Kurt Angle. Angle teased an MMA debut fight for Bellator last weekend. However, in an interview with the Nottingham Post promoting his U.K. one-man show later this month, Angle said, "I'm taking this year off. I want to spend time with my family."
Angle summed up his indecisiveness: "I'm at a crossroads in my life. I have a lot of options for what I can do and I want to think about that. Wrestling has been very good to me. It's made me a lot of money. I'm blessed with the career I've had."
Also of interest, TNA announcer Jeremy Borash said on Twitter that TNA will be filming portions of Angle's "Golden Truth" Tour.
– TNA commentator/wrestler "The Pope" D'Angelo Dinero is making himself available for a free booking if the promoter donates to Pope's "Love-Alive Charity." Pope is trying to raise money to feed the hungry during the holiday season. Booking Info is at ElijahBookings@aol.com.
MORNING UPDATE
– WWE's second night in Manchester includes this week's Smackdown TV taping, an appearance by The Undertaker, and a bonus main event. First, Smackdown has three WWE Title tournament matches to complete the First Round. Advertised for the live crowd only is Roman Reigns vs. Bray Wyatt in a Street Fight.
Meanwhile, a split crew heads to Belfast, N. Ireland. Ric Flair is scheduled to appear as Guest GM. Plus, IC champion Kevin Owens vs. Dean Ambrose, Kane vs. Big Show, WWE tag champions New Day vs. Prime Time Players vs. The Dudleys, and Sheamus vs. Curtis Axel. (REPORTS WANTED to pwtorch@gmail.com)
– WWE NETWORK HIGHLIGHTS: WWE has two new half-hour episodes on Tuesday's schedule. Included is a "First Look" at the "Ring in the Holiday" home video release hosted by Mick Foley at 4:00 p.m. EST. A new episode of "WWE List" follows at 4:30 p.m. looking at the "Most Infamous Failed Factions in WWE history." The combination airs again at 9:00 and 9:30 p.m. following a replay of Monday's "Breaking Ground" episode.
– King Barrett is this week's guest on ESPNews's SportsCenter broadcast Tuesday night during the 9:00 p.m. EST hour. Jonathan Coachman will assuredly discuss Barrett's exchange with English football star Wayne Rooney from Raw.
– Rooney's slap to Barrett received ample U.K. and international news coverage. CBS Sports covered the exchange between Barrett and Rooney, as well as the background on their social media dispute that started their mini-feud. The Daily Mail in the U.K. posted a collection of high-res photos capturing the dispute. The news also spread to U.S. publications, such as the Washington Post.
– How much is a classic pro wrestling eyepoke worth in NFL penalty time? The NFL handed down a one-game suspension to Denver Broncos CB Aqib Talib for an eye-poke on Indianapolis Colts TE Dwayne Allen late in their big game on Sunday. "It was an honest mistake," he said after the game. "I tried to poke his head, then he kind of went back or something. S— happens fast. I don't know."
– Maryland Championship Wrestling is introducing a new GM at this weekend's shows. Phil Stamper, whose background includes CZW, is now in-charge of the shows. MCW tours Waldorf, Md. on Friday with Ric Flair and Mickie James, then Joppa, Md. on Saturday with the Four Horsemen.
– "The Rock" Dwayne Johnson has a movie project that was caught up in Relativity Media's high-profile bankruptcy proceedings. Johnson was scheduled to star in and co-produce a Relativity movie. "The life rights expired prior to the bankruptcy proceedings and collectively, Dwayne, his team, Nick Schuyler, and I decided we would take the life rights and the nearly completed screenplay elsewhere," the film's executive producer, Rick French, told the New York Post. Discussions are ongoing with other studios and financiers.
– "Million Dollar" Man Ted DiBiase is scheduled for three events next weekend in Zanesville, Ohio. DiBiase is set for a wrestling show on Saturday, Nov. 21 at Newton Fire Hall. Prior to that, he is scheduled for a men's breakfast gathering on Saturday morning at Rolling Plains Church. DiBiase is then scheduled to speak at Sunday morning worship services.
– Tickets for the first WWE Raw taping of 2016 go on-sale next weekend. WWE is scheduled for San Antonio, Texas on Tokyo Dome Monday, January 4.
– Wrestling artist Rob Schamberger has a new t-shirt collection sold through WWE's Shop website. The t-shirts feature Schamberger's artwork in t-shirt form. The first batch includes Ultimate Warrior, Sting, and Roman Reigns. Schamberger also has a new video in his "Canvas 2 Canvas" video series on WWE's YouTube page drawing New Day.