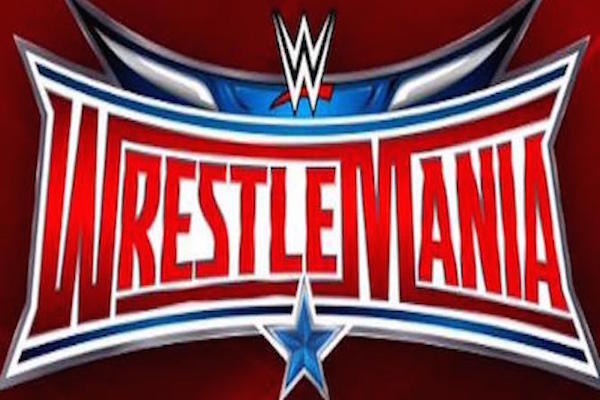 ---
SPOTLIGHTED PODCAST ALERT (YOUR ARTICLE BEGINS A FEW INCHES DOWN)...
---
The anticipated WrestleMania 32 line-up took an unexpected turn when WWE champion Seth Rollins went down with a knee injury. Now, there are so many variables in-play that the "Big Four" matches are very unpredictable five months out from AT&T Stadium in Texas.
– The Undertaker: One big variable with Taker is whether this will be Taker's last WrestleMania match. If it is Taker's finale, this match has to be John Cena after WWE held off on Taker-Cena for years. Even if many fans do not like (okay, loathe) Cena, there is recognition of Cena as the top star of this era going opposite the biggest WrestleMania star of all-time in terms of Taker's Streak. If this is not Taker's finale, then WWE has other options after Taker-Brock Lesnar ended at Hell in a Cell last month.
– John Cena: If not a match against The Undertaker, where does the top star fit in? It's been such an interesting post-WrestleMania Season for Cena, who was in a U.S. Title program for most of the past five months and has only briefly been in the WWE Title mix since WM31. WWE could always put Cena back in the title mix when he returns, especially with TV ratings being down. But, would that delay plans for Roman Reigns again?
– Roman Reigns: Reigns is the betting favorite to be in the WWE Title match at WM32. The assumption is he would be champion going into Mania, so who would be his Royal Rumble victory opponent? …
– Brock Lesnar: Similar to what's happening in New Japan, WWE could have Lesnar win the Royal Rumble and lose to Reigns in a role reversal from WM31 to WM32. Earlier this year at the Tokyo Dome, IWGP Hvt. champion Tanahashi beat G1 Climax winner Kazuchika Okada. Heading into the 2016 Tokyo Dome, Okada is IWGP champion set to defend against G1 Climax winner Tanahashi.
– Daniel Bryan: Or, does WWE finally have Daniel Bryan win the Royal Rumble, assuming Bryan is actually cleared to wrestle? It's more likely Lesnar wins the Rumble and challenges Reigns, unless Reigns turns heel and WWE would make Bryan a super-babyface challenger going against super-heel Reigns. The issue is Bryan's health. According to the Wrestling Observer, WWE's lead doctor Dr. Maroon has recommended Bryan not wrestle again. However, a physician for the Arizona Cardinals cleared Bryan.
– The Rock: This is where things get interesting. Rock wrestling for the first time since tearing his ab muscles at WrestleMania 29 would be a huge boost to the show. However, the Observer reports that an insurance policy for Rock's next movie project will likely prevent Rock from wrestling because of the risk of injury. Considering how things went for Rock at WM29 vs. John Cena, that's a fair concern. It also could affect…
– Triple H: Who is Triple H training to wrestle? The two obvious candidates were Seth Rollins or The Rock. Now, both are likely out of the picture. If it does turn out to be Rock, it will require strong Creative to get people excited about a match-up that sounds tired on paper. Otherwise, Hunter will have to find a full-time star like Dean Ambrose or Reigns to antagonize like the Austin-McMahon deal of "We can do things the easy way or the hard way" leading to WrestleMania. Or, WWE will require outside-the-box type thinking on a special attraction match.
– Ronda Rousey: Rousey provides the best special attraction option because of how much star power she brings to the table, especially after getting one of the biggest reactions at WM31. However, she is scheduled to film a movie in early 2016. Could she film some vignettes for TV hyping a match and then fly in for Mania before returning to the movie set? There's also the UFC factor, like Rock with Hollywood, of whether she would be allowed to wrestle. If Rousey did wrestle, would she paired up with Stephanie McMahon to follow up on WM31? Or, would Steph back out of the spotlight in favor of a full-time roster member like Charlotte to prop up the so-called "Divas Revolution?"
– Sting: Book-ending this discussion on legends potentially riding out after WM32, will Sting wrestle his final match at WrestleMania? A match against Taker seems unlikely after Taker's concussion against Lesnar at WM30 and Sting's serious neck injury situation at Night of Champions in September. Sting might now be in the D-Bryan category of WWE being hesitant to clear Sting to wrestle again. If he is cleared, who makes sense? WWE already went through the obvious WWE vs. WCW marketing at last year's Mania with Hunter. There's always the Wyatt Family to play up super-natural vs. super-natural forces, which would fulfill WWE's desire to have a big spectacle match at each year's WrestleMania.
The common factor for all of these individuals and situations is uncertainty. Will Bryan be cleared? Will Reigns stay face or turn heel? Will Rock and/or Rousey be available? Where does Cena fit in with long-term plans? Is this Taker's last ride? What will WWE set up for when Rollins returns? Who wins the Rumble? Will Reigns ever show top star potential, or be a mid-level QB who the team rides for 5-6 years, like Jay Cutler? Are there any wild-cards from NXT or the mid-card who could suddenly be thrust into the spotlight?
Not included is "Stone Cold" Steve Austin, who has made it pretty clear he will not be wrestling again. But, will he host WM32 or have another role that makes a difference in interest? There's also Hulk Hogan on the outside looking in with his seemingly permanent ban from WWE. If the Gawker lawsuit is resolved before WrestleMania, will WWE be comfortable making a phone call for a special role?
All of this makes for a very interesting Road to WrestleMania. Whether or not the line-up pans out remains to be seen. Regardless, WWE will try to break attendance records on the name value of WrestleMania alone – the idea being that people buy tickets for the Super Bowl, NCAA Final Four, or College Football Championship well in advance without knowing who will play because of the brand name and they expect to see the best match-up(s) or an epic conclusion to a season.
Despite all the setbacks and variables, WWE is also expected to deliver an epic WrestleMania card at AT&T Stadium. That's what people shelled out $2,000 for last week when tickets went on-sale. WWE has their work cut out for them to make good on fan expectations.