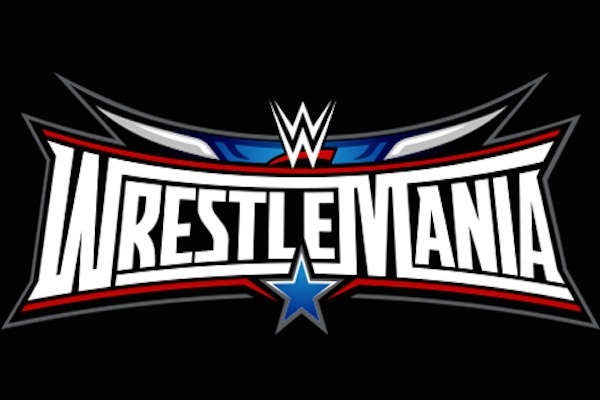 ---
SPOTLIGHTED PODCAST ALERT (YOUR ARTICLE BEGINS A FEW INCHES DOWN)...
---
The Cost of WrestleMania, Week 8: Fewer Tickets, Higher Prices
Current Events
With the final "Roadblock" out of the way, WWE fully shifted its attention to WrestleMania 32 this past week. The top matches are set: Triple H vs. Roman Reigns, Undertaker vs. Shane McMahon, and Dean Ambrose vs. Brock Lesnar.
There's no indication yet that John Cena, The Rock, Ronda Rousey, Steve Austin, Randy Orton, or Seth Rollins will have any sort of prominent role this year.
Meanwhile, Raw TV ratings continued its four-week slide, from a 2.73 back on Feb. 22 to a 2.51 on March 14. However, viewership increased from the second to the third hour, thanks to a loaded third hour that included Triple H vs. Dolph Ziggler and a show-closing segment with Undertaker, Shane, and Vince McMahon.
Primary Tickets Almost Gone
If you haven't purchased WrestleMania tickets through Ticketmaster by now, you're probably going to have to look elsewhere. As of Wednesday morning, the only pairs of tickets available were for expensive floor seats ($2,360 and $1,180 per ticket). All other tickets were either completely unavailable, or only scattered singles remained.
It is likely that WWE and Ticketmaster will continue to release new tickets up to the day of the show. There may be cancellations, new seats made available, or tickets that had previously been held back for some reason.
If you're still holding out hope of finding tickets without turning to eBay or StubHub, check Ticketmaster.com daily.
Fewer Tickets Available on eBay
As of Wednesday morning, there were 119 active listings for WrestleMania 32 tickets – down 7.0 percent from the previous week. The number of completed listings for March 9 to 15 (41) increased 13.9 percent from the previous week (36).
The majority of the ticket sales over the last week were auctions instead of fixed price listings. Bidding activity has been strong over the last seven days, so some of the sellers who decided to hold onto their tickets until now are reaping the rewards.
Buyers who purchased tickets on eBay over the last two weeks have paid more on average than at any time during the previous five weeks. Over the last week, the median per-ticket markup was 45.3 percent, compared to 41.9 percent the week before. Prior to that, the median per-ticket markup had been about 30 percent.
These mark-ups have been influenced by bidding activity more so than sellers setting high fixed prices. Increased competition among buyers had led to more bids and higher prices.
Right now the majority of buyers seem to be hoping to win an item on auction rather than buying for a fixed price; that may change over the next two weeks as time runs out and the number of tickets available continues to diminish.
Analysis
WrestleMania 32 could end up being an epic train wreck. WWE's hand-picked top babyface returned from a weeks-long absence to overwhelming boos. The reaction to Shane and Vince McMahon has been tepid at best, and Shane's physical activity hasn't impressed anyone.
That said, if WrestleMania 32 is an epic train wreck, it will have a full house of spectators. If Ticketmaster sales are as accurate as they seem, WWE is close to selling out AT&T Stadium, which is a massive feat. Secondary market activity indicates that WrestleMania 32 is a hot ticket; if it weren't, there would be plenty of tickets available through eBay and StubHub at low prices, and bidding activity would keep prices low.
Even fans who are down on the overall line-up continue to stress that the journey makes the experience, not the destination. WWE has created its own mega convention, not unlike ComicCon.
PWTorch Collectibles Specialist Michael Moore can be contacted at michaelmoorewriter@gmail.com, or follow him on Twitter @MMooreWriter.