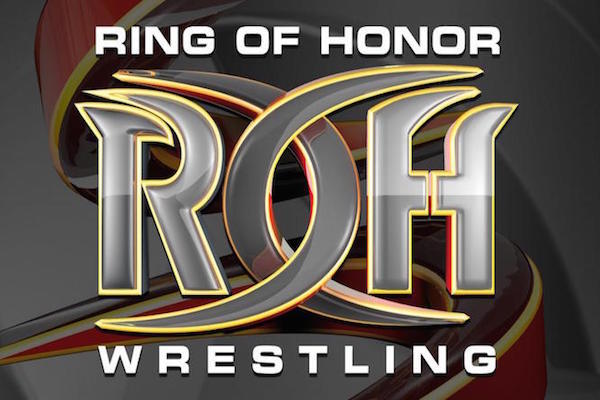 ---
SPOTLIGHTED PODCAST ALERT (YOUR ARTICLE BEGINS A FEW INCHES DOWN)...
---
ROH TV Report
Aired October 23, 2016 in syndication
Aired October 26, 2016 on Comet TV
Taped October 1, 2016 in Lowell, Mass.

Report by Mike Metzger (@md0uble), PWTorch contributor
The ROH TV opening aired.
Kevin Kelly and Steve Corino hyped tonight's main event between The Motor City Machine Guns and Los Ingobernables de Japon.
1 – COLT CABANA & DALTON CASTLE (w/"The Boys") vs. THE TEMPURA BOYZ (SHO TANAKA & YOHEI KOMATSU)
During entrances, Steve Corino reminded viewers that the team of Cabana and Castle became the #1 contender for the ROH World Tag Team Titles at All-Star Extravaganza. Cabana and Komatsu started the match. Komatsu came off the ropes with an axe-handle that took Cabana down. Tanaka tagged Komatsu and then NJPW's "Young Lion" contingent took control for a brief moment. Before long, Castle entered the match after a blind tag. Castle and Cabana did a comedy spot where they caught Tanaka in between both of them posing.
Cabana whipped Castle into Komatsu in the corner. Castle hit a German suplex into a pin attempt, but Komatsu kicked out at two. Cabana tagged in and chopped Komatsu a couple times in the corner. Cabana followed up with a sunset flip, which was good for a two-count, before tagging Castle back in. Castle took Komatsu down and scored a nearfall by simply placing his boot on top of Komatsu. Yohei fought back with a superkick, however, and then tagged his partner. Tanaka came in and hit Castle with a clothesline that showed some light, before scoring a nearfall of his own on Castle.
Cabana made a blind tag and then proceeded to nail Tanaka with a Bionic Elbow. Cabana went for the leverage pin, but Tanaka kicked out at two. Castle tagged back in and attempted a top-rope frogsplash, but Tanaka moved out of the way. Komatsu re-entered, but Castle held both of his opponents at bay, before nailing Komastu with an exploder suplex and then Tanaka with a deadlift German suplex. Castle then finished off Komatsu with a Bangarang for the victory.
WINNER: Colt Cabana & Dalton Castle via pinfall in 5:18.
METZGER'S ANALYSIS: Glorified squash match victory for Cabana and Castle, which is fine with them being at the top of tag title contention. I do think ROH should be pushing Castle as a break-out singles act right now, but at least he's being protected in this role. (**)
[Commercial Break]
Kevin Kelly was with The Briscoes on the stage. Kelly announced that he had a scheduled interview with Mark and Jay, but words were exchanged when Cabana and Castle walked past them on their way back to the the locker room. Kelly asked Jay about the altercation, but Jay quickly dismissed them, saying "we already beat they [sic] ass." Mark took over and talked about how they had already defeated both The Young Bucks and the team of Cabana/Castle in the past few months, therefore he announced that the winner of their upcoming match will face The Briscoes at Final Battle. Both Mark and Jay promised to become nine-time ROH World Tag Team Champions.
Backstage: ROH World champion Adam Cole was with ROH World Tag Team champions The Young Bucks. Cole talked about his title rematch against Jay Lethal at ROH's upcoming show in London, England. Cole promised that Lethal would be getting another dose of embarrassment. Generic comments from Lethal then aired, in which Jay promised to regain the ROH World Title. The package then transitioned to Kyle O'Reilly, who hyped his upcoming title shot against Adam Cole at the Final Battle PPV on December 2. O'Reilly said there would be nothing sweeter than ripping off Adam Cole's head and being rewarded for it. O'Reilly declared that Cole's days as ROH World Champion were numbered.
2 – KYLE O'REILLY vs. JONATHAN GRESHAM
Both men shook hands and then the bell rang. O'Reilly had his shoulder taped up following the beat-down he received by Bullet Club at All-Star Extravaganza. There was some catch-as-catch-can action to start. There looked to be a clean break in the corner around 1:15, but Gresham went for a monkey flip and then O'Reilly immediately applied an armbar. After some more mat wrestling, there was finally a stalemate at the 1:45 mark. O'Reilly hit a shoulder tackle and then ran the ropes. Both men went for hip tosses, until O'Reilly eventually threw Gresham to the outside. Both men re-entered and there was another stalemate at 2:35.
Both men did a criss-cross sequence, and then went back to jockeying for hip tosses. This time, they ended up in the ropes and there was another clean break at 3:15. O'Reilly became upset when Gresham went after his injured shoulder, so he responded with some kicks. Gresham went right back to the shoulder, as the show cut to a break at 3:45.
[Commercial Break]
Back at 6:15, O'Reilly was back in control as he furiously threw slaps, kicks, and then a legsweep. O'Reilly worked Gresham's arm and then hit a back suplex, before immediately locking onto Gresham's leg on the mat. Gresham struggled for about 15 seconds, until he was able to roll over to the bottom rope. O'Reilly went back on the offensive with some stiff kicks to Gresham's leg. Gresham countered with a standing hurricanrana.
A sequence ensued in which both men traded nearfalls. They eventually got to their feet, where O'Reilly burst into another flurry of offense before delivering a running knee to Gresham on the mat. O'Reilly went for a suplex, but Gresham grounded himself on the mat. O'Reilly turned it into a front chancery. Gresham soon went limp, which allowed O'Reilly to hit a brainbuster for the victory!
WINNER: Kyle O'Reilly via pinfall in 8:49.
METZGER'S ANALYSIS: Another glorified squash match, this time featuring Kyle O'Reilly ahead of his ROH World Title match against Adam Cole at Final Battle. There was some really good mat wrestling early-on. I feel like this could have built up to a bigger climax, but I'm fine with O'Reilly just going over strong like that. (**1/2)
After the match, "Hangman" Page ran out and attacked O'Reilly. He was about to hit the Rite of Passage, but Bobby Fish ran out to make the save. Fish pounded on Page until Cole ran out and attacked Fish from behind. O'Reilly and Page brawled on the outside, while Cole and Fish were alone in the ring. Fish went after Cole, but Page got the better of O'Reilly at ringside and then re-entered the ring with a chair. Page proceeded to nail Fish in the mid-section several times until security finally ran out to break things up.
METZGER'S ANALYSIS: Final Battle is starting to come together quickly. Bullet Club promised to win all the gold in ROH last week, so Page is the ideal next challenger for Fish's title.
[Commercial Break]
Back from break, the announcers recapped what had happened after the conclusion of the previous match. They also planted seeds for an eventual Fish-Page match for the ROH TV Title.
Video package: A few week ago on ROH TV, "Punisher" Martinez was revealed as Kevin Sullivan's "spiritual son," alongside B.J. Whitmer.
Cheeseburger and Will Ferrara were in the ring. An enraged Ferrara grabbed the mic and said that he and Cheeseburger were sick and tired of being beaten up by "Punishment" Martinez. Ferrara claimed they were ready to fight and then demanded Martinez come to the ring to get what was coming to him.
3 – "PUNISHMENT" DAMIAN MARTINEZ & B.J. WHITMER (w/ Kevin Sullivan) vs. CHEESEBURGER & WILL FERRARA
Kevin Sullivan joined Kelly and Corino at the commentary desk. Corino pleaded with Sullivan in an effort to convince him that he tried to warn Ferrara and Burger against calling out Martinez and Whitmer. Meanwhile in the ring, Ferrara and Burger attacked their opponents and then the bell rang. Martinez quickly took control and then delivered several huge splashes to Ferrara in the corner. Martinez nailed Ferrara with a stiff strike before hitting a unique backbreaker on him in the center in the ring. On commentary, Sullivan pleaded with Corino to stop fighting with himself.
Sullivan and Corino proceeded to talk in code about random family members, while Whitmer tagged in and then chopped Ferrara in the ring. Whitmer posed in the ring, which allowed Ferrara to roll him up for two. Ferrara then rolled over to the corner and tagged Cheeseburger! Burger was a house afire against Whitmer, but B.J. eventually cut him off with a knee to the gut. Ferrara re-entered and then the babyfaces began to double-team Whitmer. Ferrara hit B.J. with a Tornado DDT out of the corner, but Cheeseburger could only score a two-count. Sullivan and Corino continued to confuse Kelly on commentary, while Martinez re-entered the ring and destroyed both Ferrara and Cheesburger. Martinez then jumped out of the corner with a big punch to Cheeseburger's face, before covering him for the victory.
WINNERS: "Punishment" Damian Martinez & B.J. Whitmer via pinfall in 4:00.
METZGER'S ANALYSIS: This was the clear low-point of this episode. I can't imagine that there is anyone out there clamoring to see more of the Corino-Whitmer feud that has been beaten into the ground for well over a year now. Kevin Sullivan was a nice surprise at Best in the World, but it feels like he has quickly over-stayed his welcome. I appreciate ROH trying to feature a new star in Martinez, but surrounding a green wrestler with a tired program is no way to get a new star over.  (*)
After the match, Martinez and Whitmer continued to attack Ferrara and Burger. Sullivan whispered something in Corino's ear at the commentary desk, which prompted COrino to rush the ring and intervene. Just as Corino stared down Whitmer and Martinez, Kevin Kelly apologized because the show had to cut to another…
[Commercial Break]
Clips aired of what had just transpired between Corino and Whitmer. Kevin Kelly then threw to footage from during the break. Whitmer handed Kevin Sullivan's golden spike to Corino. Steve thought about using it on Ferrara and Cheeseburger, while Suillivan encouraged him to attack from the announce desk. Corino hesitated before he snapped out of the "spell" Sullivan had on him and then dropped the spike on the mat.
Video package: Ladder War VI from All-Star Extravaganza, where The Young Bucks emerged victorious as the new ROH World Tag Team champions.
The Motor City Machine Guns made their entrance for tonight's main event. Meanwhile on commentary, Kevin Kelly asked Corino about what had just happened in the ring. Corino brushed it off and asked Kelly to move on. Sabin took the mic and put over the ladder match at All-Star Extravaganza. Sabin said that ROH matchmaker Nigel McGuinness offered them the night off due to the brutality of Ladder War, but The Machine Guns refused. Shelley took over and talked about how all six men in the match ended up having to walk over to Lowell General Hospital afterward. He claimed they did that because they "put their bodies on the lines for you." The crowd applauded, as Shelley continued to put over the fans. Shelley turned his attention to Los Ingobernables de Japon and demanded they come to the ring for their match.
[Commercial Break]
4 – THE MOTOR CITY MACHINE GUNS (CHRIS SABIN & ALEX SHELLEY) vs. LOS INGOBERNABLES DE JAPON (TETSUYA NAITO & EVIL)
The bell rang, as Sabin and EVIL started the match. Naito attacked Sabin from behind, which allowed LIJ to take control. Shelley got involved, though, which allowed The Machine Guns to take advantage. Sabin and Shelley hit a nice double-team sequence on Naito that knocked him to the outside. Shelley then hit a running knee off the apron onto Naito, while Sabin hit a lariat off the apron onto EVIL. Back in the ring, Shelley took control of EVIL, until Naito tripped him from the outside. EVIL slammed Shelley in the ring, while Naito attacked Sabin on the outside.
EVIL wrapped a chair around Shelley's head and then threw him into the ringpost. EVIL tossed Shelley back into the ring and then tagged Naito. The former IWGP Hvt. champion applied a chin lock mid-ring. Before long, Naito tagged EVIL back in and then the heels isolated Shelley in their corner. EVIL hit a senton splash and then went for the cover, but Shelley kicked out at two. The show then cut to its final break at the 3:49 point in the match.
[Commercial Break]
Back at 4:49, Naito nailed Shelley with a basement dropkick, which was good for another nearfall. Shelley began to fight back against both Naito and EVIL when he hit a Tornado DDT on Naito off of EVIL. He made the hot tag to Sabin, who came in and had his way with Naito. Naito reversed into a sunset flip, but Sabin rolled through and kicked Naito in the face. Sabin then ran over and kicked EVIL off the apron, before hitting a top-rope dropkick onto Naito! EVIL re-entered and the heels regained control. Sabin escaped and hit a flying cross-body on both of his opponents. They quickly got back to their feet, but Shelley then hit them with a double-flying cross-body of his own!
Shelley then held open the ropes, which allowed Sabin to dive onto Naito and EVIL on the outside. Slight "Motor City" chant, as Naito fought back against Sabin and Shelley. They was short-lived, however, as The Machine Guns hit their reverse chinlock/basement dropkick combo! Naito blocked a Skull and Bones attempt, and then EVIL came in and nailed Sabin with a stiff lariat. Naito was right there with a jackknife cover, but Shelley made the save! EVIL followed up with STO on Shelley. Naito then hit an enziguri on Sabin, followed by a modified-Curtain Call. Naito went for the cover, but Sabin kicked out at two. Naito then hit his Destino finisher out of nowhere on Sabin for the victory.
WINNERS: Los Ingobernables de Japon via pinfall in 8:52.
METZGER'S ANALYSIS: Match was just-okay. The late commercial broke things up a bit. The final minutes were full of action, but the lack of selling just made it feel disjointed. Tough loss for The Machine Guns after their unsuccessful outing at All-Star Extravaganza, but at least the announcers did a good job of attributing the loss to Sabin and Shelley having been recently involved in the brutal Ladder War VI match. (**1/2)
Next week: The Briscoes vs. The Addiction!
FINAL REAX: Not as good of an all-around episode as last week's show, but this was serviceable. The show had an NXT-vibe as there were several squash matches that led up to a competitive main event. ROH seems to have a clear vision for Final Battle, which is good considering the show is only a little over a month away. Nonetheless, ROH seems to be limping toward its biggest show of the year, and that is a rut the company needs to climb out of if it wants to gain any traction in 2016's crowded pro wrestling landscape.