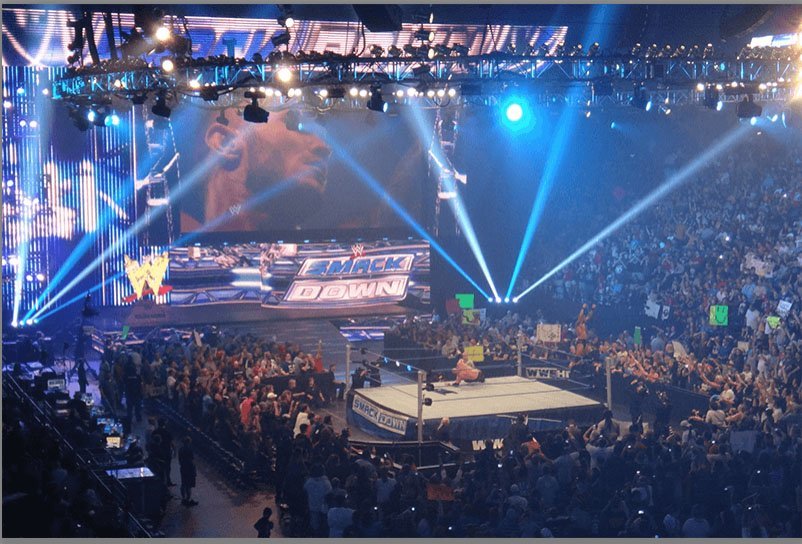 ---
SPOTLIGHTED PODCAST ALERT (YOUR ARTICLE BEGINS A FEW INCHES DOWN)...
---
Smackdown beat a non-holiday edition of Raw in the ratings for the first time since the roster split, and the first time since Smackdown has been on cable instead of broadcast TV. Smackdown drew a 2.02 rating on Tuesday night, besting Raw's 1.94 rating, which was below their ten week rolling overage of 2.04.
Smackdown grew from a 1.88 last week and a 1.71 and 1.73 the prior two weeks. It beat it's prior ten week rolling average of 1.73 and its fall average of 1.70 by a wide margin.
Keller's Analysis: John Cena's heavily-advertised return, including on Smackdown last week and Raw this week, along with a relatively loaded line-up and – more importantly – a well-built and heavily-hyped line-up on Raw the night before and on Smackdown the last two weeks put it over the top. Even if Raw had a "normal" week, without taking a hit from a marquee NFL football game on ESPN, Smackdown would have won, as Raw last week drew a 2.02 rating, it's December average was 2.0, its fall average is 1.99, and the ten week rolling average is 2.015. So no matter what, Smackdown's number is due to a Smackdown surge more than a bad week for Raw. Also, usually Raw and Smackdown ratings move up together and down together, so SD doing so well is independent of Raw's downward movement, and more impressive in that context.
What I hope happens from here is more build-up to matches a week or two ahead of time, and more cross-hype on Raw for Smackdown and vice-versa when possible.
NOW CHECK OUT DETAILS ON THE RAW RATING THIS WEEK: WWE Raw rating takes a hit up against Cowboys-Lions game, Smackdown within reach of first ratings win (w/Keller's Analysis)