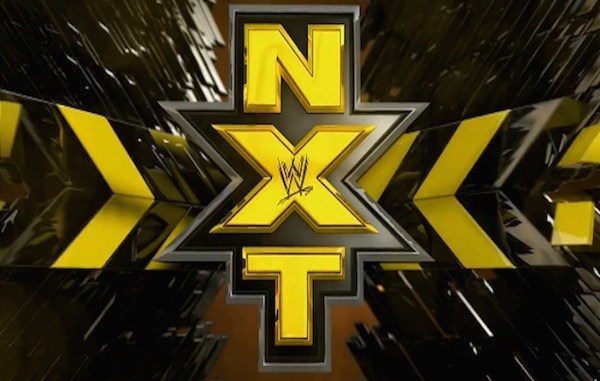 ---
SPOTLIGHTED PODCAST ALERT (YOUR ARTICLE BEGINS A FEW INCHES DOWN)...
---
NXT TV REVIEW
APRIL 5, 2017
TAPED AT FULL SAIL UNIVERSITY
AIRED ON WWE NETWORK
REPORT BY JUSTIN JAMES, PWTORCH CONTRIBUTOR
OPENING NOTES: Callups to the main roster post WrestleMania are Shinsuke Nakamura and Tye Dillinger to Smackdown, and The Revival to Raw. All are sensible and expected. It remains to be see if #DIY or Asuka will end up on the main roster; as a current champion, it seems unlikely that Asuka is leaving at this moment in time. I will see this: As much as I thought that Takeover: Orlando wasn't great, it wasn't "Roman Reigns beats the Undertaker in his last match" levels of "not great.. I am really liking the new title belts for NXT, they look much more unified as a single aesthetic. Hmm, Elias Samson is still in the credits despite losing a "loser leaves NXT" match against Kassius Ohno.
[Q1] These are the Takeover dark matches tonight.
Pre-credits package summarizes Takeover: Orlando.
Heavy Machinery is facing The Bollywood Boyz, and Oney Lorcan has a mystery opponent.
Peyton Royce starts the show off. She's facing Aliyah who has not been heavily utilized on NXT TV despite getting decent reactions.
(1) ALIYAH vs. PEYTON ROYCE (w/Billie Kay)
Royce has some new, bright ringgear. So does Aliyah. Aliyah gets angered by an early takedown and gets a quick cover for two then another. Aliyah lets herself deal with Kay so Royce takes advantage. Royce wraps Aliyah up through the ropes to the five count. There is something a bit different about Royce's presentation tonight, where she seems much more confident. Aliyah ducks a kick and lets loose some offense. Fisherman suplex into a bridge wins it for Royce.
Winner: Peyton Royce in 2:50. Royce looked better in the ring than we have seen her before.
Post-match interview with Asuka. The interviewer asks who is next. Asuka asks heelish as if no one is good enough for her now.
[Q2] The announcers show an Instagram post from Andrade Almas at a club after his loss to Aleister Black, asking if his partying if the cause of his problems.
(2) HEAVY MACHINERY (TUCKER KNIGHT & OTIS DOZOVIC) vs. THE BOLLYWOOD BOYZ (GURV SIRHA & HARV SIHRA)
Knight starts the match against Harv. Harv dances, then runs right into a shoulder block. Knight catches Harv off the top and carries him to the corner to bring in Dozovic. Knight literally throws Harv to Dozovic who catches him with ease. Massive belly-to-belly to Harv. Gurv is in the ring. Heavy Machinery squashes Gurv's head between their stomachs. Harv ambushes Dozovic and finally tags Gurv. They gang up on Dozovic, somehow drawing sympathy for a man who weighs more than the two of them combined. The Bollywood Boyz want a team suplex, but Dozovic lands a double suplex and tags Knight. Knight actually lands a dropkick then arm drags the other Boy. Choo choo, corner splashes all around. Weird finisher wish Dozovic holding Harv lengthwise and Knight apparently hitting a running blockbuster on Dozovic, squashing Harv and letting Dozovic cover for the win.
Winners: Heavy Machinery in 3:21. The chemistry and agility from these two is a ton of fun.
Interview with Oney Lorcan. He doesn't care that he doesn't know who his opponent is, he will compete and win.
Post-match interview with The Authors of Pain and Paul ellering. Ellering talks up AOP. Great show of the new tag team championship belts here, they really look sweet.
[Q3] Video package recapping the NXT Championship match between Shinsuke Nakamura and Bobby Roode. After showing Roode's win, the package shifts to a review of Nakamura's history in NXT, starting with his signing, his matches against Sami Zayn and Finn Balor, then the feud with Samoa Joe.
Post-match interview with Bobby Roode. He reminds us that he promised to beat Nakamura, and he did. He talks himself up, about taking NXT to new levels. This is such a Raw or Impact promo. I hope this is just Roode's character and not an ongoing theme.
Repeat showing of Drew McIntyre at Takeover: Orlando, and a confirmation that he has signed with NXT. Backstage interview with McIntyre. He talks about how he has traveled all over the world winning gold and building brands. The next logical step is to win at NXT. He is debuting next week.
(J.J.'s Reax: there is just something ironic about a wrestler being billed as the future of WWE being let go, then returning years later and heading to NXT. NXT is just no longer a "development territory" at this point in time.)
Oney Lorcan's opponent is revealed to be "El Vagabundo" who is obviously Elias Samson with a mask on. Notably he has a new guitar. Nigel McGuinness acts like he has heard of "El Vagabundo" but Percy Watson is dubious. He decides to cut a promo and of course he mispronounces his own name. He wants to know who wants to walk with El Vagabundo, and the crowd chants "Si! Si!" And yes, he has a song for us. It's basically "everyone shut your mouth." Lorcan stops the guitar playing, says that we all know that El Vagabundo is really "The Drifter." Lorcan asks Samson to drift away. Samson ambushes Lorcan. The ref checks on Lorcan who is game, and the match is on.
(3) ONEY LORCAN vs. ELIAS "EL VAGABUNDO" SAMSON
Samson starts off strong against Lorcan. The crowd is behind Samson for some reason, I suppose they think it is cool to pretend to be fooled by his act.
[ Break ]
[Q4] Samson is still dominating Lorcan after the break. Now the crowd has an "Oney! Oney!" chant to the Sami Zayn "Ole!" song. Philips points out that Samson does not look like he is used to wearing a mask, to which McGuinness says "don't insinuate Philips!" Lorcan is rallying, throwing himself into Samson over and over again hip first. Samson grapples Lorcan, Lorcan slips away and grabs Samson's mask, then hits his running blockbuster for the win.
Winner: Oney Lorcan in 6:13. Lorcan looked good, and beating Samson should be good to advance Lorcan as a face, but this is a cartoon storyline, complete with the (predictable) masked return of Samson.
Post-match, a female security guard comes out to kick Samson out. He says he belongs here. The security guard grapples his arm and hauls him out by herself. Last time this happened it took a zillion male guards, so this was good for a laugh.
FINAL THOUGHTS: About what we expect from the episode after a Takeover that occured outside of Orlando. The usual video package heavy mix, no "live" appearances from match winners, and weak matchups. Still, nice to see Lorcan moving up the ranks.
---
NOW CHECK OUT THE NXT TAKEOVER REPORT: NXT TAKEOVER REPORT 4/2: Ongoing coverage of event headlined with Nakamura vs. Roode live from Orlando