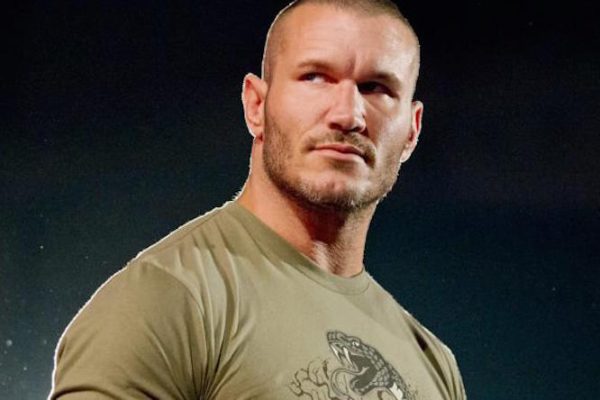 ---
SPOTLIGHTED PODCAST ALERT (YOUR ARTICLE BEGINS A FEW INCHES DOWN)...
---
by Pat McNeill, PWTorch Columnist
Wake the pets and call the neighbors, it's time for our exclusive WWE Network/pseudo pay-per-view projections!
DISCLAIMER: Projections are based on what the columnist would do if he were booking this event, instead of Paul "NXT" Levesque, Runjin Singh, Ed Koskey and WWE Chairman Vincent Kennedy Trump McMahon. Projections are not predictions, because this is the column where everything's made up and the points don't matter. This preview has been sealed in a mayonnaise jar on Funk & Wagnall's porch since noon today. Some of our departing contestants will receive the original Mr. Coffee and genuine Mr. Coffee filters. Joe DiMaggio says it's the greatest automatic coffee system ever. Furnished by Mr. Coffee. Pat McNeill's wardrobe provided by After Six, Inc. This is only an exhibition. This is not a competition. Please, please, no wagering. This lineup is based on the best available information as of this writing. These predictions are based on what the columnist would do if he had creative control over WWE, except for the part where he selects pay-per-view names at random from viewer suggestions.
If you missed the Raw postgame show I did with Wade Keller on Monday, check it out here. Yes, we analyzed one of the least watched episodes in Raw history, and if you haven't heard it, it's new to you!
Before we preview Sunday night's show, let's get to this month's edition of the Wrestling History Lesson, because that's why many of you clicked here in the first place. Twenty years ago, on May 3rd, 1997, the World Wrestling Federation presented WWF Shotgun Saturday Night (pretaped) from Omaha, Nebraska. The main event saw WWF World Tag Team Champions Davey Boy Smith & Owen Hart take on the New Blackjacks. Jim Ross and the late Brian Pillman had the call.
What was happening in World Wrestling Entertainment fifteen years ago? I'm glad you asked! On April 28, 2002 the World Wrestling Federation aired an episode of "WWF Sunday Night Heat" (pretaped) from St. Louis, Missouri. In the opening match, we saw the late Crash Holly against the late Big Boss Man. Jonathan Coachman & Kevin Kelly had the call. (Good luck finding this on WWE Network. Or…anywhere else.)
You can't find a decent version of WWE Main Event online these days. That is, unless someone is recording the matches at the arena and uploading them to YouTube. Like when Akira Tozawa wrestled Drew Gulak on April 3rd in Orlando. Here's the match, without commentary.
Michael Cole, Booker T, & Corey Graves will be announcing the show. Charly Caruso will be doing the Kickoff Show, while Tom Phillips will be backstage, disguised as Raw interviewer Mike Rome. On with the program!
Enzo Amore & Colin Cassady vs. Luke Gallows & Karl Anderson (Kickoff Match): Enzo Amore is still recovering from injuries sustained on Raw when Karl Anderson & Luke Gallows attacked him before the match. A lesser promotion would have the injured Smacktalking Skywalker battle bravely through the pain to score the upset victory. Fortunately, this is WWE. Projection: Gallows drops Enzo with the Gallows Pole. The former champs prepare for another run at the Hardys. You're asking yourself "What could WWE possibly do to make Gallows and Anderson interesting at this point?" Call me crazy, but I think I have a solution.
You've all seen the Southpaw Regional Wrestling videos, or heard Gallows and Anderson on podcasts, and you know the former Tokyo Bullets can do more than they've been allowed to show us on Raw. My plan is for Gallows and Anderson to join up with Bray Wyatt. More on that later.
Also on the kickoff show, MizTV ends with Finn Balor kicking off The Miz's head and knocking him out.
Adrian Neville vs. Austin Aries (WWE Cruiserweight Title): So far, Neville has gotten more mileage out of the King gimmick than any WWE wrestler since Booker T. Austin Aries has been selected as the top babyface on the cruiserweight side, and it's an inspired choice. Projection? Neville misses the Red Arrow, gets pulled into the Last Chancery, and Austin Aries is your new WWE Cruiserweight Champion. Then Aries shows up on Raw Monday and tries to sell Kurt Angle on "Option C". It doesn't go well.
Bayley Martinez vs. Alexa Bliss (WWE Women's Title): Yes, everyone's little sister, Bayley, is defending the WWE Women's Title in her hometown. Normally, that's a setup for a heartbreaking loss in WWE. But not this time. Projection? Sasha Banks distracts Ms. Bliss, and the champion retains with the belly-to-Bayley suplex.
Jeff Hardy & Matt Hardy vs. Antonio Cesaro & Sheamus Farrelly (WWE World Tag Team Titles): It took less than a month for WWE to turn Broken Matt Hardy & Brother Nero into mere mortal wrestlers. Even if they're allowed to bring their Broken Universe to WWE, it'll be hard for the brothers to regain their momentum. Projection? I understand there needs to be a catalyst to explain the Hardys' personality crisis, and having them lose the titles would make a good trigger. But having them lose the championships four weeks after their return is too soon. Cesaro gets hit with the Twist of Fate and the Swanton Bomb, and the Cameron Crew keeps the gold.
Kevin Owens vs. Chris Jericho (WWE United States Title): Owens finally won the WWE United States Title back at KOMania 2 in Orlando. The good part about the Superstar Shakeup is that it's kept the two Canadian stars apart over the past few weeks. Projection? Jericho dominates the match, but the Face of America is able to hit Jericho with the face of his United States Championship Title, and he wins again. Owens keeps his momentum as he takes the gold back to Smackdown Live.
Seth Rollins vs. Samoa Joe: These are two of the most talented wrestlers in the business. Both of them can talk. And nobody cares about this match. Literally, not one person. Projection? This feud will have to continue for a couple of months, so Joe wins again, beating the Kingslayer with the Coquina Clutch.
Randall K. Orton vs. Braytundo Wyatt (Non-Title House Of Horrible Ideas Match): For weeks, WWE and Bray Wyatt have avoided telling us the stipulations for the House of Horrors match. Based on prior history, it is quite reasonable to assume the company booked this match having no idea what they'd eventually put together. But the events of this past week gave me an idea. Projection? The "House of Horrors" match begins backstage, in the incense-filled Spooky Wyatt Dressing Room. The Eater Of Worlds uses his magic wand to teleport himself, Randy and the referee to the most frightening place on Earth, Grand Exumas Island, where the two men brawl through the remains of Fyre Festival Tent City. Orton wins by hitting an RKO Outta Nowhere on top of a giant mountain of garbage. The champ heads back to Smackdown to defend against all the Jinders, Rusevs and Harpers.
With Bray Wyatt losing in yet another big match, how do you rehabilitate his character? I wouldn't. I would repackage him. Take away some of the supernatural and mystical trappings of the Eater of Worlds gimmick, and return him to his roots as Duke Rotundo, a good ol' boy from the South who is his own man, and doesn't care for authority figures of any sort. And give Rotundo a band of merry men, including Karl Anderson, Luke Gallows and the underutilized Bo Dallas.
On the other end of the spectrum, take advantage of Kurt Angle's gift for broad comedy. Angle turns heel and declares himself the "Boss" of Monday Night Raw. Angle starts putting together some loyal stooges, beginning with Titus O'Neil. Angle and O'Neill start "deputizing" various undercard heels to help him in his war with Rotundo. There should be a lot of material taped outside the arenas, backstage comedy skits, bar fights and the occasional car chase. This will allow the writers to show off their comedic and dramatic abilities.
But whatever you do, make sure the first hour of Raw, every week, has Sheriff Titus promising Boss Angle that this is the week he's finally going to rid WWE Raw of Bo, Luke and the other Duke boys once and for all.
I'll let myself out.
Roman Reigns vs. Braun Strowman: It looks like WWE wants to have Brock Lesnar defend the WWE Comcast Universal Title against Strowman. Which makes sense, if WWE doesn't want to do Lesnar-Reigns II until WrestleMania 34. But, the company also wants to Make Roman Great, I mean, Make Roman Strong Again. Which is hard to do when you're losing. Me, I look for clues. There's a big one right now on WWE.com, in form of a poll. "What will break first in Roman Reigns and Braun Strowman's WWE Payback matchup?" Projection? So, we're looking to break stuff in the main event? Fantastic. Reigns and Strowman brawl all over ringside. One referee gets bumped. A second referee gets bumped. Braun puts Roman through a table. Braun puts Roman through a barricade. They brawl to the back. The match gets thrown out.
Backstage, Braun tries to run over Roman with a forklift. Roman sidesteps the forklift and gives chase in a Zamboni. Braun crashes the forklift into the ring, then gets rear ended by the Zamboni. Reigns and Strowman have a pullapart brawl, with each man knocking out a dozen members of the Roland Alexander Security Guard Company as the show goes off the air. No winner. Rematch at Extreme Rules, winner gets Lesnar at the WWE Fire Island pay-per-view in July.
Aftermath: But first, WWE Backlash takes place in three weeks, with The Usos defending the Smackdown Tag Team Titles against Tyler Breeze & Fandango, plus Randy Orton defending the WWE World Heavyweight Title against Jinder Mahal. Shut up and take my money! We'll see you there.
Pat McNeill of Greenville, South Carolina has been a PWTorch Columnist since 2001. He likes the Los Angeles Clippers to beat the Utah Jazz in Sunday's NBA Playoff game. You know, if gambling were legal.