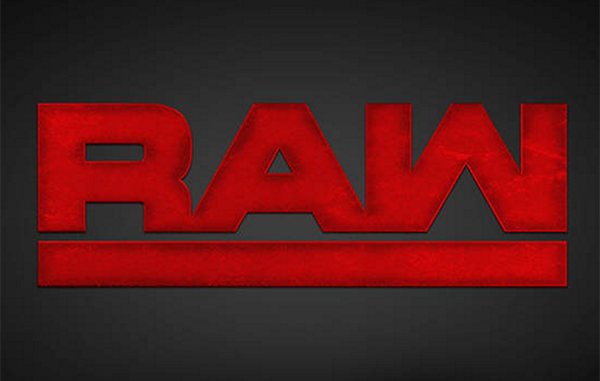 ---
SPOTLIGHTED PODCAST ALERT (YOUR ARTICLE BEGINS A FEW INCHES DOWN)...
---
KELLER'S WWE RAW REPORT
JUNE 19, 2017
EVANSVILLE, IND.
AIRED LIVE ON USA NETWORK
Announcers: Michael Cole, Corey Graves, Booker T.
[HOUR ONE]
-The show opened with Roman Reigns's ring entrance. Cole talked about the "thunderous reaction" he received. They showed the announcers on camera briefly and they said they couldn't wait to find out what he wants at Summerslam. He soaked up cheers and boos. Then he said some people might not like this and some might love this, but he cannot be beaten one-on-one. "It's the truth," he said. "Ask Bray Wyatt. Ask Finn Balor. Ask my little brother, Seth Rollins. Ask Braun Strowman. I put him out of commission." He then said he main evented his third WrestleMania in a row. He looked heelish as he said it. One fan shouted, "You suck." He said, "And that's when I retired the Undertaker." An "Un-der-taker" chant started. Roman said: "I respect him. And he respects me because I beat him." He said he doesn't care who wins at Great Balls of Fire, whether it's Brock Lesnar "or that guy they call Joe." He said at Summerslam, he's the number one contender for the Universal Championship. He asked, "Would you like to know why? Because this is my yard. And I make the rules around here." He snarled a bit. "And that is why…" at which point he was interrupted by Samoa Joe.
Joe marched out. He entered the ring, stepped near Reigns, and said he seemed to have forgotten his name. He said at first he was offended, but he realized he had to walk out there and make his case for his announcement by listing the competitors he has beaten. He said his name wasn't on that list because Reigns never beat him. He said, "Allow me to reintroduce myself. My name is Samoa Joe. I am the true number one contender." Reigns smiled and nodded. "And the next Universal Champion," Joe added.
Reigns said he didn't expect to agree with Paul Heyman, but he will never be "Samoa Joe" to him, but instead he'll always be "just Joe." Joe head-butted Reigns on the side of his head. Reigns tumbled to the floor. Joe attacked him at ringside as Cole exclaimed, "The fight is on!" Booker said Joe is sending a message that you will respect him even if you don't like him. Graves said Joe showed last week he doesn't fear Lesnar, and now it's apparent he doesn't fear Reigns. When Joe went for the Coquina Clutch, Reigns escaped with an arm drag and then landed a Superman Punch. That drew an explosion of cheers and mostly boos. Joe stood up, seething and holding his chin as Reigns's music played.
(Keller's Analysis: Joe is getting a big prominent spot right now in the mix with Reigns and Lesnar. It's looking like he's going to have a chance in the next year to secure super-stardom within WWE. He brings a serious badass demeanor to the show with physicality to back it up that is lacking in WWE for the most part, and he stands out. Reigns was good here, and largely embracing heelish tendencies in how he speaks, what he says, and his body language. It's different. As for Reigns challenging the winner, it'll be interesting if they move the Lesnar-Reigns match long believed to be penciled in for next year's WrestleMania for this summer instead.)
-They showed The Hardys backstage. Cole said they have to face Luke Gallows & Karl Anderson next.
-A Smackdown commercial aired touting the return of Daniel Bryan who will address the Carmella Women's Money in the Bank match victory. [c]
-They announced Kurt Angle had just signed Reigns vs. Joe for the Raw main event later.
(Keller's Analysis: That's a big singles match to give away on two hour's notice.)
(1) MATT & JEFF HARDY vs. LUKE GALLOWS & KARL ANDERSON
They showed Sheamus & Cesaro watching on a monitor backstage. The heel duo took over on Matt a minute into the match. Matt tagged in Jeff, but Anderson knocked him off the top rope. They cut to a break. [c]
Anderson had Jeff in an armbar after the break. Who'd a thunk it? They showed Sheamus & Cesaro again watching on a monitor backstage. Jeff tagged in Matt, who soon was taking a beating again. He came back with a Twist of Fate on Gallows, then tagged in Jeff who landed the Swanton for the clean win. They spent a long time showing the Hardys celebrating the win as the screen touted "Roman Reigns" was the number one trend on Twitter.
WINNERS: The Hardys. [c]
-A Goldust vignette aired. He talked about piecing himself back together and now he'll be flying into the City of Angles on wings made of gold. He said next week he wants to formally invite R-Truth to the debut of his latest motion picture, "Shattered Truth." He said he'll laugh and cry and never forget the name of Goldust. "The Golden Age is back."
-Elias Samson sat in the middle of the ring. He introduced himself and asked who wants to walk with Elias.  He said when he was 15, his dad told him he could take his guitar and tell the stories of the world and go wherever he wants, "but he didn't realize I'd drift into this god-forsaken town of Evansville." He asked the fans to relax and open their minds and allow his music to wash over them and cleanse their filthy souls. He asked them to keep their cell phones down and hold their applause until he is finished. He said he needed to tune his guitar first. He asked for complete silence in order to tune his guitar "and give you the song you all deserve." He threatened, "Hey, I can sit here all night, it doesn't bother me." He was interrupted by Finn Balor's music. Graves was happy that Balor interrupted Samson's music. Booker asked Graves if he was going to talk about Balor being James Dean Cool again. Samson stood and carried his guitar on his shoulder. Balor stood his ground and stared him down. Samson backed away and left the ring. The crowd booed. Cole said Balor is in action next.
(Keller's Analysis: I can imagine Vince really liking the presence of Samson and this gimmick in general. Samson is a good true heel here. It seems like a step down for Balor to be feuding with him, but we'll see how it goes. It might work fine.) [c]
(2) FINN BALOR vs. BO DALLAS
Cole said Dallas has "struggled since the brand extension." Bo attacked Balor before the bell. Balor went down with his ring jacket still half on. The ref stepped in and pushed him away. Balor eventually agreed to continue. The bell rang. Bo went after him again. Booker said Balor shouldn't have been relaxed when in the ring with someone trying to get back into contendership. When Booker said Balor was taking off his ring entrance. Graves correct him with the official term, "Entrance Apparel." Balor fought back and finished Bo with the Coup De Grace for the clean win. Cole said Balor wants to get back to the promised land and win the Universal Championship a second time.
WINNER: Balor.
(Keller's Analysis: Bo had a new frazzled look, but it didn't serve him any better. He's fine in the role of a loser, but if they ever plan to try to get Bo in a position of significance, they should keep him out of matches like this and use jobbers instead. That said, with what's happened with Jinder Mahal, maybe this is Bo's first step toward becoming Universal Champion later this year.)
-They went to the announcers. Graves was distracted again by something. He got up and took off his headset and left. Cole talked about WWE 2K18 and threw to an "exclusive trailer." Then Cole talked about Seth announcing he'd be the cover athlete on the video game. He said Seth would be on Raw next. [c]
-Back from the break, they went to Cole and Booker yet again. Cole asked Booker about what happened at Money in the Bank, noting that he was there. They talked about the Carmella/James Ellsworth situation.
-They cut backstage to Kurt Angle on the phone. He said something was crazy and controversial. Graves said it's too bad Angle didn't have a good father's day. He said he got the same text, but he has an idea what they should do. In walked Enzo Amore & Big Cass. Angle asked him why he'd send "that kind of text to Conor McGregor." Cass told Angle that he wants to talk about a Tweet when they're getting attacked week after week. He told him to get this situation resolved before one of them gets hurt badly. Enzo said there is one common denominator, and that is the Revival. Cass said he knows now for a fact it's The Big Show. Angle said by the end of the night, he'll know exactly who attacked each of them. Graves then began to talking to Angle, but the director decided the earlier part of their conversations was important, but this part for some reason wasn't. They cut to Seth Rollins's ring entrance.
[HOUR TWO]
-Seth walked to the ring to his music wearing a t-shirt and jeans. He talked about growing up playing video games and talked about big stars such as Shawn Michaels and Peyton Manning who were on the cover of games he played. He said he is on the cover of WWE 2K18. He said it almost didn't happen because he was given an offer and he accepted it and bought in, referring to The Authority. He said he had every material possession one could want, but the truth is it didn't make him proud. Some fans chanted "You deserve it." It wasn't overwhelming, but Seth waited for it to build. He thanked them. He said the fans gave him a second chance and he appreciated it. He said no material possession could make up for that. He said the 2K18 cover isn't just his cover. "This is our cover!" he said. He said they've all made mistakes, but that doesn't have to define who they are today or tomorrow or well into the future. He said he wanted to make a promise to the fans.
Bray Wyatt interrupted and said he is contradicting himself. He said he talked about material possessions, but now he claims to have become his own man. He said he is still conforming, but he is now conforming to what the people want him to be. He said he can wear the clothes of a good, honest man, but deep down he is not that man. Seth said he isn't "that man," he is "thee man." Bray laughed. Seth said he's had a crazy and successful couple of years. He said the people who know him know that he was more excited than anything to stand inside the ring and face "an alleged god." He said the truth about gods is that they only exist in their minds. "So maybe in your world, you're a god. In my world, you are nothing but a coward," he said. Bray said, "In your world, you think you're safe, don't you, Seth?" He said anyone who takes his name in vain is to be punished. He said he warned him and now it's time to make a sacrifice. He lifted his lantern, said he's here, and blew it out.
The Bray entrance then began in the arena as his music played the fireflies came out. Seth leaped off the top rope right onto Bray as he arrived at ringside. Cole declared that Seth struck first. Booker said that's what you've got to do in that situation. He said Seth took care of business and struck first.
(Keller's Analysis: This is fine. I'm not sure reminding fans at this stage of Seth's compromised past is needed, but I understand going there if only for Bray to be a jerk for being overly skeptical it's sincere.)
-Cole reminded viewers that Angle vowed to crack the case of who was attacking Enzo and Cass in recent weeks before the end of the show. He also plugged Reigns vs. Joe. [c]
-The announcers commented on a replay of the Seth-Bray angle before the break. Graves said he thinks Angle is doing a fantastic job as G.M., perhaps the best Raw has ever had, and when it comes to his personal problems, he stands by him.
-Charly Caruso (whom Cole mentioned by name as he threw to her!) interviewed Finn Balor backstage. She asked him what is next. He said things haven't gone as planned, but he's looking forward, not backward. He said all he sees is the Universal Title and him doing all it takes to get it back. She asked if he had any predictions on the Joe-Reigns match since he's wrestled both. He talked about the Coquina Clutch first. He then said Reigns is The Big Dog. Then Samson attacked Balor from behind. Caruso screamed and left. Samson bent down and told him not to ever upstage him again. D-Von Dudley ran in and asked for help in his new role as agent/producer who gets TV cameos without the announcers acknowledging him by name.
(Keller's Analysis: I was liking that promo for just being about a wrestler talking about his aspirations and then discussing the TV main event. Not every promo has to be an angle. And then Samson attacked him. It was fine to forward their feud, but it did make me realize how nice it'd be just to have basic promos and matches now and then which aren't ultimately just a means to a different ends, but just exist for the sake of being a match or angle.) 
(3) AKIRA TOZAWA vs. T.J. PERKINS
After ring entrances, Titus O'Neal walked out and took over ring introductions. He said you can't have a match like this without proper hype. He introduced TJP first. Then, with more bravado, he introduced Tozawa. He got Tozawa all hyped up. Early in the match Neville walked out to his music and told the announcers he was there to keep his eyes on Tozawa. [c]
Booker talked about Conor McGregor when making a case for building your own brand, in response to Graves pushing the Titus Brand. Graves said TJP could be the next Manny Pacquiao, the next "Governor." Tozawa went for a top rope move, but TJP moved. Tozawa immediately quickly landed a dive through the ropes on TJP at ringside. He let out a yell in celebration. TJP came back a minute later and scored a near fall after a gut buster. Tozawa came back quickly and landed a top rope senton for the win.
WINNER: Tozawa.
-Titus entered to congratulate Tozawa. He told him if he signs with the Titus Brand, the money will flow. Neville interrupted from the stage. He threatened to annihilate Tozawa if he continues to disrespect him. Titus said he's not sure what he sees is a proud king. He said what he sees more of "a little scared little boy." He said his "little Neville level will surely be annihilated by the power of Tozawa."
(Keller's Analysis: Do you think anyone with money on the line is going to be calling Conor McGregor or Floyd Mayweather "little" in the hype leading up to their fight later this summer? Nope, because it would serve no positive purpose and would undercut them. So why is Titus referring to Neville as "little"? How does that help anything?)
-Cole hyped Reigns vs. Joe. They showed Angle backstage talking with The Revival. [c]
-An R-Truth vignette aired responding to Goldust earlier. He said he's going to smack him right back down to earth and he's going to get got next week. He got bug-eyed and intense at the end.
-Curtis Axel told Bo Dallas backstage that he believes in him. He said positivity brings purpose, as he always tells him. The Miz walked in and apologized for interrupting their pity party. Miz said he couldn't help but notice Bo hasn't been looking so hot lately. Axel told Miz to cool it. Miz explained that they were action stars on the set of "Marine 4," but in WWE they're bit players. He said they have no one to blame but themselves. He said they're just comic relief with the stupid smile and positivity crap. He said the Bo on the Marine set would have slapped this version of Bo. Miz challenged Axel to hit him when Axel told him to be careful what he says. Miz said he'll go on to be Intercontinental Champion and Axel will be in catering. He said if they join his entourage, he'll make them stars their families will be proud of and that they were meant to be. "It's a casting call of a lifetime. Think about it," he said.
-Caruso interviewed Samoa Joe backstage. She asked how he was preparing to face Reigns tonight. Joe said she should be asking how Reigns is preparing for him, "a guy named Joe." He threw to footage of the Joe-Reigns match four months ago on Raw ending with Joe scoring the pin. Back to Joe, he said Reigns needs to reassess his goals and realize who he is dealing with. He said a man who doesn't remember his past is doomed to repeat it. He told Reigns to be careful what he wishes for because he'll lock up Lesnar at Great Balls of Fire, but tonight he'll teach Reigns his name and he better put respect on it anytime he says it. He looked up at the camera and said, "I am Samoa Joe."
(Keller's Analysis: Great promo from Joe. That's Joe at his best.)
-Reigns's entrance took place. Cole said that match was up next.
(Keller's Analysis: They are 43 minutes into the hour at this point. That's the strangest start time for a big main event TV match. Something is up or WWE is messing around with their (stale and predictable) show format, which is good.) [c]
(4) SAMOA JOE vs. ROMAN REIGNS
Graves said Joe has been "truculent" lately. You don't hear that word every day. Joe had some words for Reigns and shoved him in the face. Reigns took a deep breath and fired back with a few uppercuts. Joe countered with a knee to the gut and elbows. Reigns took Joe down with a shoulder tackle. Joe rolled to the floor to regroup. Graves said Reigns is somehow faster than he is powerful. Booker said Roman is always better the second time around. Joe came back and went for the Coquina Clutch, but Reigns rolled to the floor this time to regroup. Joe looked down at him and called him back into the ring. Reigns obliged, but Joe got the better of him. Cole said Reigns comes from "a very famous sports entertainment family." At ringside Joe lifted and drove Reigns into the ringpost. He followed up with a running senton. Cole said Joe is dominating and asked if Reigns can get back into it as they cut to a break. [c]
[HOUR THREE]
Reigns came back eventually with his usual array of signature moves. He played to the crowd and got a mixed reaction, as usual. He then signaled for his Superman Punch. Joe staggered to his feet, but saw Reigns and then rolled to the floor. Reigns went after Joe at ringside. He gave Joe a running kick, and Joe flat-back bumped onto the mat at ringside. Reigns went for a Superman Punch back in the ring, but Joe caught him mid-air, gave him an atomic drop, a running kick to the face, and a senton splash for a believable near fall.
Joe lifted Reigns for a urinage, but Reigns blocked it and arm whipped Joe. Then he landed a Superman Punch for a believable near fall. Joe avoided a spear and kneed Reigns instead. Then he one-arm slammed him for a near fall. Joe's facial expressions are great here. Joe then went for the Coquina Clutch, but Reigns powered out before it got locked in. He then speared Joe mid-ring and went for a pin. Joe put his foot on the bottom rope. They showed fans reacting almost as if they were looking to be on TV. "This is awesome!" rang out.
Joe regrouped at ringside as the ref counted toward ten. He beat the count. Graves said he's happy if these two fight all night. Suddenly a beeping sound could be heard. The big screen showed an ambulance arriving at the arena driving in reverse. Braun Strowman barged out of it. Fans cheered. Graves said he thought he would be out of action six months. Joe put the Coquina Clutch on Reigns from behind. Reigns faded and the ref called for the bell.
WINNER: Joe in 20:00.
(Keller's Analysis: Really good match. The right finish, too. They had to keep Joe strong going into the match against Lesnar, but obviously weren't going to job Reigns out to Joe on TV this week, either.)
-Strowman then made his way to the ring as Reigns gasped to try to regain his awareness on his back in the ring. Strowman paced around Reigns and stared down at him. Graves said, "This man is scary." Cole said Roman is helpless. Strowman said Reigns seems to have forgotten that he's not finished with him. Strowman lifted Reigns by his vest and slammed him hard to the mat. Strowman let out a huge yell and the crowd yelled back. Strowman grabbed a mic and told Reigns if he's man enough, he'll see him at Great Balls of Fire in an ambulance match.
-Cole hyped Miz TV was up next with special guest, his wife Maryse. [c]
-Miz TV: Miz stood in the ring and gave a gushing introduction to Maryse. There were two bears in the ring. One held a sign that said, "I'm sorry." The other, "Please forgive me." Miz told her not to worry because he checked out the bears and they're on his side. He said he is a man who can admit when he is wrong. He said when he destroyed the beautiful grandfather clock, he is sorry. He said he is also sorry he knocked her off the ring apron, by accident. He said being sorry isn't enough, which is why he got her this gift. It was a giant red box in the middle of the ring with a white ribbon on it. Inside was a grandfather clock, all repaired. He said he enhanced it for her. He said all of those nights she had him sleeping on the couch, he was actually watching YouTube videos on how to restore it, and he made it perfect, just like her. He said they have what Dean wants – the perfect relationship and the IC Title. He said no one has a stronger bond than they do. He said she is his heart and soul and life and everything to him. He said he will never, ever put her in harm's way. Maryse was moved and touched. He said the clock is timeless, just like them. Maryse laughed. She moved in for a kiss. Ambrose's music played.
Dean walked out to the ring. When he entered, Miz knocked her out of his path and it knocked her drink into her face. Maryse was upset all over again with Miz as a result. Miz charged at Dean, but Dean moved and Miz knocked over the grandfather clock. Oops. Maryse was sad all over again. She slapped Miz and left the ring as Miz apologized again. Dean kicked Miz when he charged at him, then clothesline him over the top rope. The bears attacked Ambrose next. It turned out they were Axel and Bo. Miz gave Dean a Skull Crushing Finale. They replayed the drink getting flung in Maryse's face in slo-mo.
(Keller's Analysis: That was fun, and I like Bo and Axel being in Miz's entourage. Dean didn't do anything wrong, so his hands are clean in this. It was just bad luck that led to Miz ruining everything, and the fans enjoyed watching it play out.)
-They showed Angle talking to Big Show backstage. Graves said they'd find out who was attacking Enzo & Graves later. [c]
-Cole hyped Raw in Los Angeles next week. he said Lesnar and Joe will both be there.
(5) SHEAMUS  & CESARO vs. TITUS O'NEAL & APOLLO CREWS
Cesaro took a cheap shot at Titus from ringside. Cole called it a cheap shot. Booker told him to cool it with that type of accusation. Cole said it wasn't legal. Booker called it brilliant tag team work. Sheamus and Cesaro then finished Titus with their double-team finisher for the win.
WINNERS: Sheamus & Cesaro.
-Cole hyped the Angle announcement. [c]
-The announcers talked about Great Balls of Fire. Then a video feature aired on Joe-Lesnar including some sit-down interview footage of Lesnar saying he is focused on being the best at whatever he does, and he's pretty good at it. Joe talked about the challenge slaying the beast. He explained his strategy is, eroding away the confidence that Lesnar has little by little, including taking out his advocate. Lesnar laughed and said, "I'm supposed to be scared of Samoa Joe because he put his hands on Paul Heyman?" Lesnar said he saw Joe step into the ring and realize that he is way out of his league. Joe said when he looked across the ring, he realized his destiny has Lesnar at the end of it, and "it's everything I've ever wanted." Joe said at Great Balls of Fire, two men will have it their mission to destroy the other. He said he knows what Lesnar is capable of in trying to keep his title, but he knows what he is willing to do to take it from him. Lesnar said, "Welcome to Suplex City, bitch."
(Keller's Analysis: This was excellent. If I picked one thing that I'd have liked to have seen, it'd Brock seeming more upset with Joe putting his hands on Heyman. He kind of laughed it off. I'd rather Lesnar told Joe, "I'm don't fear you because of what you did to Heyman, but you [raises voice] damn sure should fear me more because you laid your hands on my best friend and advocate" or something along those lines.)
-Cole again hyped the L.A. Raw next week with Lesnar and Joe.
-Sasha Banks made her ring entrance. Then Nia Jax. They cut to a break. [c]
(6) NIA JAX vs. SASHA BANKS 
Alexa Bliss joined the announcers. Emma walked out early in the match and got in Bliss's face. Bliss got up and ran to the ring. Emma chased after her. Jax grabbed Bliss and put her in front of her. Emma kicked at Bliss, but Bliss moved and she kicked Jax instead. The ref called for the bell.
WINNER: No contest?
-Banks jumped Jax. Bliss yanked Banks off of her. Bliss and Emma stomped away at Banks. Dana Brooke and Mickie James ran out for the save. Jax awkwardly ran the ropes and went for a legdrop on Banks, but Banks moved. Suddenly Bayley's music played. Bayley attacked Bliss and Emma to almost zero pop.
(Keller's Analysis: The whole thing was just a convoluted mess. They need to stop having the entire women's division all involved in the same segments. Just stick to featuring a couple singles feuds or a tag team feud and a single feud at one time, and give some occasional TV time in other situations to anyone else waiting in the wings.) [c]
-The announcers talked on camera again about the Women's MITB match. Booker defended the referee's decision. Graves said it should be further investigated. Cole said many on social media believe Daniel Bryan should reverse the decision tomorrow night
-Angle made his way to the ring to chants of "You suck!" Angle addressed the Enzo & Cass situation. He said he will not let Raw devolve in a way that leads to danger "for the entertainers, the wrestlers." Boy did that sound awkward. Angle just isn't sure-footed on the mic, and even less comfortable trying to stick to official "WWE speak." He called Enzo and Cass to the ring.
They made their way down toward the ring, with Enzo talking the whole way. Enzo said when they find out who is doing this to them, they will pay. Angle said he's been talking to suspects all night long. He called the Revival to the ring. Out came Scott Dawson & Dash Wilder. Why didn't they show how Dash & Dawson were in the background of early attacks? Angle then called Big Show to the ring next. When Angle suggested it might have been Show because of the way Cass described the punch he got hit with. Show said he doesn't want to be on Angle's show if he thinks he'd do that from behind. He walked out. Cass said that shows it was Show.
Angle asked Dash & Dawson what they have to say. They said they're guilty of a lot, but not this. Angle said after speaking to referees, producers, and other Superstars, he has concluded that The Revival have very solid alibies. Graves walked out and said Cass has claimed that he had a big bump on the back of his head, yet the WWE medical team never saw such a bump. Cass said he went to a different medical team. Graves told Enzo that he has security camera footage that might opens everyone's eyes as to what happened. Graves commented on Cass walking backstage, wandering a bit aimlessly. Cass looked around, then set up the scene where it appeared he got attacked. Cass, live in the ring, began to look nervous. Graves sarcastically said Cass was likely about to be attacked at any moment. But the footage showed that Cass laid down on the ground and pretended he was hurt. Graves said he found it curious he was in the exact position there that he was found in by WWE referees and Enzo. Graves said it's clear he wasn't hit from behind with a KO punch. Graves said nobody ever attacked him. Enzo turned around and looked at Cass suspiciously. Enzo said hopefully, "I know you. I know there is more to this, right?" Cass admitted he did it. "Do you have any idea what it's like teaming with you Enzo? You just run your mouth about God knows what ever single minute of the day." Enzo began welling up. Cass said he even mouthed off to Conor McGregor on Twitter. Cass said he wanted to hit him many times, but he never did because he felt bad for him. He said nobdoy in the back likes him, and he felt bad for him. He said he put up with his crap for years every single day.
He said it felt good when he finally attacked him from behind. He said he enjoyed seeing him suffer after all of the crap he had to put up with in NXT and WWE. He said he wanted to watch him suffer. He said when things pointed in his direction, he cooled them down because he wanted to see just how smart Enzo is. He said he wanted to see if he was smart enough to see what was going on around him or if he is as dumb as he looks. He said he has realized he is even dumber than he looks. He said he is dead weight holding him back from reaching his potential. He said he is the reason he has never been a champion in WWE. "I'm the star here, I'm the future, I'm where the money is," he said. "Your mouth writes checks that your ass can't cash, because Big Cass has always been behind you. Well, not for long because me and you, we are through." He gave a big boot to Enzo. Fans booed as Angle stepped in and warned Cass to back off.
(Keller's Analysis: Enzo and Cass delivered strong performances here. Enzo seemed really emotionally affected by the things Cass said about him and ending their friendship. I sensed there were some real emotions coming into play for both of them as they saw this as an end of a era and a big chapter of their careers. I would have voted for more Enzo & Cass as a team as I think they still had more they could have done in the tag division, but I'm also optimistic that Cass can become a significant singles star. He's grown a lot as a personality since his NXT days and there's a chance he can become a top tier player as a heel now and eventually as a babyface again. The reveal was done pretty well, with Graves digging up some security footage. Angle, sadly, was the weak link here and just isn't what he once was as a performer, but Graves filled in like a background singer for a famous rock star who has lost his range. I expect Big Show (w/Enzo) vs. Big Cass at Great Balls of Fire. But then what for Enzo? I suppose there has to be a match between them at some point, but for Cass to be the star Vince hopes he can become, he can't do an even-steven back-and-forth match with Enzo. Then what for Enzo?)
FINAL THOUGHTS: Overall, one of the better episodes of Raw in a while. Newsworthy, compelling segments. The low point was the mess with all of the women in that brawl. The rest was good to excellent.