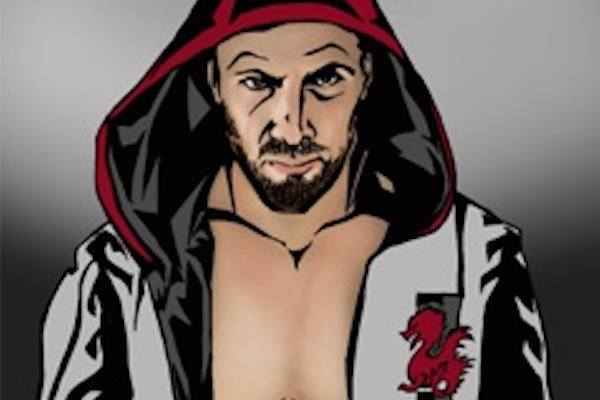 ---
SPOTLIGHTED PODCAST ALERT (YOUR ARTICLE BEGINS A FEW INCHES DOWN)...
---
As Raw gears up for their Great Balls of Fire PPV, Smackdown featured their women's division throughout their programming. There were some stellar performances and ones that definitely missed the mark. Let's take a closer look.
RAW ALL-STARS: SASHA BANKS & NIA JAX
The way WWE laid out the #1 Contender Gauntlet Match on Monday was absolutely fantastic. Assuming the goal in all of this was to portray Nia Jax as the biggest force in the Raw Women's Division while launching Sasha Banks back into the fold as a legitimate title contender, the creative team absolutely delivered. Nia running through every woman that entered the match created such a strong feeling that she would ultimately win and take on Alexa Bliss at Great Balls of Fire, especially after the backstage segment before the match. She was absolutely dominant and the other wrestlers she defeated should be credited for how they sold Nia's offense making her look like a million bucks. It is clear that fan support is returning for Sasha which we heard loud and clear when her music hit, and what she and Nia were able to create once they squared off was some of the best women's wrestling we have seen on Monday nights in quite some time. They were both perfect in their roles, and while Jax was ultimately defeated she can hang her hat on a quality performance and the fact that Sasha was fresh while she had been fending off every other competitor in the division. Sasha is stronger than ever coming off of this victory and looks refreshed and ready to create some magic with Alexa Bliss. The question now is, will WWE go with Sasha as champion heading into Summerslam, or will this be another milestone victory for Bliss?
RAW NOTABLE ALL-STAR: BIG CASS
Big Cass, if only for a moment or so, had us all believing that he would rejoin his brother Enzo this week and pursue their first ever WWE Tag Team Championship run. For the second week in a row, Cass left his "deer in headlights" look behind and carried himself like a true pro. This was another heavily scripted segment where Cass was opposite someone who can cut a promo in his sleep and he absolutely rose to the occasion. Enzo made great points, and by the time both men were done speaking I think most fans were willing to forgive Cass for his actions over the past month and get behind them moving forward. It was a truly emotional segment that once again toed the line between storyline and real life. What happened at the ramp, however, was a memorable moment that will help shape the way fans view Cass moving forward. This was not just a boot to the face, but a vicious assault capped off by a very uncomfortable press slam that left Enzo laying unconscious. Cass held nothing back on Monday and it will be interesting to see where he ends up within the main event scene once his business with Enzo is fully completed. Well done.
RAW UNDER PERFORMER: LAVAR BALL (and whomever booked him and his family)
I cannot begin to describe my distain for WWE when they book second-rate "celebrities" to appear on their programming. Understanding that the overall goal of this segment was to have WWE be the first to introduce Lonzo Ball in the Staples Center as a Los Angeles Laker, it makes sense from a business and awareness standpoint for the company. Maybe having Lonzo be a guest ring announcer or time keeper would have been a better decision. Even letting him get involved in the match by tripping a heel or throwing in a chair to Dean Ambrose would have been passable. But what happened on Monday garnered nothing but terrible press for the company and the wrestlers involved with the segment. This was a classic case of someone being brought in to do a spot and that "celebrity" going into business for themselves while disregarding the creative direction. It was cringe-worthy, embarrassing, and all anyone can talk about was LaVar's youngest son LaMelo uttering racial slurs on live television. I am sure that did not make USA Network very happy. It was flat out pathetic.
SMACKDOWN ALL-STAR: CARMELLA, JAMES ELLSWORTH, and DANIEL BRYAN
So we would all agree that Carmella stepped up to the plate and knocked it out of the park last week after her first win… but could she grow and improve? The answer was a resounding yes. Carmella once again had the spotlight on her while interacting with Daniel Bryan and she commanded the ring like a true star. Once again we saw Carmella speak with confidence and conviction, really staking a claim at the top of the Smackdown women's division. She whined, complained, and desperately pleaded her case while never once looking weak or vulnerable. The heat she and Ellsworth were able to garner from the live audience was the most she has had in her early WWE career and it seemed to grow as the segment went on. Not to be lost in all of this was the interaction between Ellsworth and Daniel Bryan. Ellsworth calling Bryan too spineless and gutless to get back in a WWE ring incited both Daniel and the crowd making for an unexpectedly special moment between the two. The sell job by Ellsworth while being carried out by security was the icing on the cake here and made for an amazing visual as Smackdown cut to commercial. Later on in the evening he returned, however, and once again helped the Princess of Staten Island capture the Money in the Bank briefcase. She performed very well in the match and it was the right move to keep the briefcase with her. Carmella has catapulted herself into being a major player on Tuesday nights and her performance this week was another tremendous step in the right direction. Well done.
SMACKDOWN UNDER PERFORMER: LANA
From a storyline perspective, Lana's loss on Tuesday leaves me wondering why she was reintroduced like this in the first place. Instead of getting a few squash matches to establish her move set, finishing maneuvers, and presence in the ring she was thrust into a title program she never had any business being in and is now left looking worse off than when she was off television. Following a prematch attack, Naomi was able to defeat Lana in just 60 seconds to retain her title. There is no question that Lana is over with the WWE audience and I cannot begin to fathom how this was a good idea in the eyes of the WWE Creative team. She is now left without any defense to take in how the match played out and is now at the very bottom of the totem pole. This after a combined 6-7 minutes in the ring since she was reintroduced. There may be a longer term plan for Lana, maybe even returning to her partnership with Rusev, but at the moment WWE is doing much more harm than good.
---
NOW CHECK OUT LAST WEEK'S COLUMN: ALL-STARS & UNDERPERFORMERS 6/22: Big Cass, Braun Strowman, Carmella, Women's Division, Becky Lynch