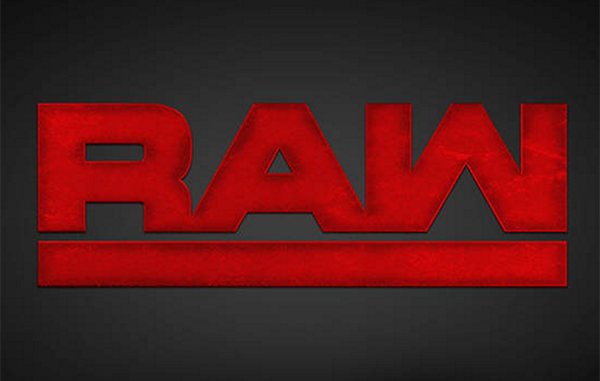 ---
SPOTLIGHTED PODCAST ALERT (YOUR ARTICLE BEGINS A FEW INCHES DOWN)...
---
KELLER'S WWE RAW REPORT
JULY 3, 2017
PHOENIX, ARIZ.
AIRED LIVE ON USA NETWORK
Announcers: Michael Cole, Corey Graves, Booker T
[HOUR ONE]
-A video package aired recapping the apparent reuniting of Enzo and Big Cass last week followed by Cass turning on Enzo again.
-Cole introduced the show and said it was taking place in Phoenix (so congratulations, Phoenix, you made the cut on WWE's Cosmopolitan Snob Meter Rankings).
-Enzo made his way to the ring. He listed all of the things that has happened to him in WWE including all of the things he's been hit with and fallen off of. He said Cass always had his back. He said he has a heart of gold and a silver tongue, but his mind and his mouth are about to go platinum. He said week after week he comes out there and runs his mouth. He said he every time he gets back up, though. He said Cass doesn't have his back and never actually did. He asked what the worst is that he or Conor McGregor can do to him – knock him out on PPV? "Already been done," he said. He the declared that he's one of the toughest guys to step between those ropes in a long, long time.
He said his dad raised him well and he's grateful. He talked about how grateful he is for kids who wear Certified G t-shirts because it helps him put food on the table. He said his standing there is evidence that his mouth has never dug a hole so deep that he couldn't climb out of it. He said he knows who he is and where he is going, and he is going straight to the top now. He said he's dug himself out of seven foot holes. He said Cass is "nothing more than seven foot catchphrase that I wrote." He said Cass shouldn't be surprised next month when that merchandise check comes and it reads "zero dimes." He added: "That is unless you start writing a check that says Cass-hole." His music began to play.
(Keller's Analysis: A lot of that was good and very alpha of him for someone his size. It started to feel a little long at 10 minutes the last two or three minutes, though, and some plain English quotient of 50 percent would make the catchy stylized content stand out more. Oh, apparently he's not done yet…)
As Graves was recapping what he said, he asked them to turn his mic back on and cut his music. He apparently forgot to say something. He said they were brothers. He said they would ride or die, but that part of him is dead because it rolled down his face with one gangster tear when he killed it. He said the boot that punched his lips was like CPR "and all it did was bring new life." He said he is an army of one now and he's going to be all he can be. "All eyes on me!" he shouted.
(Keller's Analysis: I'm not sure that extra stanza was necessary or made much sense.)
-They cut backstage to Big Cass watching on a monitor. Charlie Caruso walked up to him and asked for comment. Cass said, "I've never heard anyone talk so long without saying anything." He said after Sunday, he won't be walking the walk because he won't be walking at all. He said Enzo may call him a seven-foot catch phrase, but he's actually where the money is. He said if he thinks he can sit there and run his mouth about everything – at which point Enzo jumped him from behind. He bulldogged him hard to the floor. The crowd popped. Refs and producer Adam Pearce broke them up.
-They went to the announcers who reacted and speculated on their match on Sunday.
-Sasha Banks made her way to the ring to her music. Then Bayley came out to her music. [c]
(1) ALEXA BLISS & NIA JAX vs. SASHA BANKS & BAYLEY
Cole hyped Bliss vs. Banks at GBOF on Sunday for the Raw Women's Title. Bayley went after Jax at the start, but Jax overpowered her and slammed her hard onto the ring apron. She kicked her in the corner. Bayley came back with two dropkicks to Jax's legs. Jax lifted and dropped Bailey onto the top turnbuckle. Sasha tagged in and dropkicked Jax to the floor. Jax went after Bayley, shoving her off the ring into the ringside barrier. She charged with a running knee to her face against the wall. [c]
Back from the break, Sasha was taking it to Bliss in the ring. Cole said it's now a two-on-one match because Bayley was hurt by Jax before the break. Bliss avoided a knee and tagged in Nai. Jax gave Sasha a backbreaker and dropped some elbows to her back. They showed footage of Bayley being led to the back by two referees during the break. Cole said she's in the trainer's area being tended to. Cole really put over how brutal and dominant Jax was in attacking Sasha. Sasha avoided a Bliss double knee and then took over. They botched an exchange in the corner. Sasha kicked Jax off the ring apron. Bliss attacked Sasha from behind. Sasha quickly countered Bliss into a Bank Statement for the tapout win.
WINNERS: Bayley & Sasha.
(Keller's Analysis: Well, that was strange. Sasha being able to win clean despite a two-on-one disadvantage put her over strong. The finishing sequence was sloppy, though.)
-They went backstage to Kurt Angle on a cell phone. Braun approached Angle and asked what he's going to do when Roman Reigns cannot compete in an Ambulance Match on Sunday. Angle said he hears Reigns is fine and ready to fight. Braun said Reigns isn't there tonight and won't be there on Sunday. Braun asked Angle how he's going to get him competition. Angle said he's not sure about Sunday, but he's got a locker room full of wrestlers who are already booked, plus he's not sure any of them want to face him this close to the PPV. Braun told Angle that he better figure something out because he will go to the ring for competition. Angle took a deep breath.
-Cole hyped an exclusive interview later with Samoa Joe and Brock Lesnar. [c]
-They showed the announcers, who threw to a video package on Samoa Joe vs. Brock Lesnar. It included photos of Joe with the ROH World Title belt. He talked about being in many brutal matches in his career. He said his next goal is the Universal Title. Then recycled sit-down interview clips aired with Brock Lesnar and Paul Heyman. Joe then explained his plan to dismantle a beast who insulates himself from the world through his advocate. [c]
(2) CEDRIC ALEXANDER vs. NOAM DAR (w/Alicia Fox)
A video package recapped their saga. Cedric did some pre-match mic work. Early in the match Fox distracted Cedric, giving Dar the opening to take over. A minute later Fox stood on the ring apron and distracted Cedric again, but when Dar went for a roll-up from behind, Cedric rolled through and landed the Lumbar Check for the win.
WINNER: Cedric in 3:00.
-Cole recapped last week's Miz TV segment with the Ball family. [c]
-Miz TV: Miz, Maryse, Bo Dallas, and Curtis Axel were in the ring. Miz predicted Lonza Ball will be the biggest bust in NBA history. He took a dig at former Phoenix Sun point guard Steve Nash. He said he has turned Bo and Axel into big stars in the Miztourage. He then talked about Dean Ambrose. He said when he first arrived in WWE, he was supposed to be the unorthodox "next Rowdy Roddy Piper." He said instead he became wacky and would rather tell a joke than accept the real truth. "The real truth is, Dean Ambrose can't handle success," he said. He noted that every time Dean was in the main event, he caved under the pressure. "The pressure I revel in, I flourish in," he said.
[HOUR TWO]
Dean walked out and said Miz has him all figured out. "I love jokes so much, what I think would be hilarious is if we had our rematch right here tonight." Heath Slater and Rhyno walked out onto the stage. Slater told everyone to hold on a minute. He said the last man to beat Miz in the ring wasn't Dean, it was him. He said he's never had a shot at the Intercontinental Title. He said he's been in WWE for eight years and never had a title shot. He talked about having kids. He said he has earned an opportunity at the title for his kids. Dean said when he was a kid he learned an important lesson about waiting your turn. Miz told them, "When my hand goes up, your mouth goes shut." Miz said he'll give Dean his rematch when he decides to.
Angle walked out onto the stage and he said he decides when Miz will defend his title. Miz told Dean to go talk to Graves about his personal problems and stay out of his business. Angle told him to watch his mouth. Miz said, "Or what?" He said he's Angle's big ratings spike and big box office draw. Miz said he'd gladly defend his IC Title at GBOF against either Dean or Slater. Angle thought for a couple seconds. "How about both!?" he said. Cheers from the crowd. He said Dean will gets his rematch on Sunday, but Slater gets his title shot "right now!" [c]
(3) THE MIZ (w/Maryse, Curtis Axel, Bo Dallas) vs. HEATH SLATER (w/Rhyno) – Intercontinental Title match
Miz was still dressed in a white button up shirt and white jeans. Ambrose joined the announcers on commentary. Dean said he's excited to be on commentary with them on the stage for the first time. Dean said it's hard not to root for Slater in this situation. Dean talked about waking up and doing what he wants and not really worrying about much. Booker tried to explain what he was and Dean didn't understand where he was coming from. Slater yanked off Miz's white shirt and hit an inverted atomic drop for a near fall. Miz bailed out to ringside at 4:00. [c]
Miz's white jeans split down the back as he attacked Slater. He was wearing underwear. When Cole mentioned it, Graves said, "Let's not draw attention to the wardrobe malfunction." Dean said Miztourage is about as bad Great Balls of Fire and asked who came up with it. Miz scored a near fall after a boot to the face. Miz threw the Yes Kick barrage at Slater, but Slater ducked and then face-planted Miz. Dean laughed when Graves called Miz one of the best pure strikers in WWE. Slater ran up and grabbed Miz off the top rope in a surge of a comeback and power slammed him. Slater was slow to make the cover. Axel distracted the ref. Rhyno yanked him off the ring. Maryse saw Rhyno and screamed in fear and ran. Bo and Axel threw Rhyno into the ringpost. Miz then gave a distracted Slater a Skull Crushing Finale for the win.
WINNER: Miz in 12:00 to retain the Intercontinental Title.
-After the match Axel and Bo attacked Slater. Dean ran down and made the save. He entered the ring and went after Miz. Miz escaped Dirty Deeds. Axel and Bo attacked Dean from behind. Miz re-entered the ring and taunted Dean, then gave him a Skull Crushing Finale.
(Keller's Analysis: Good built to their match on Sunday. Dean was entertaining on commentary.)
-A video recap aired of last week's Braun Strowman-Roman Reigns angle. [c]
-Titus O'Neal chatted with Apollo Crews. Titus said facing Braun looking for an opponent is a perfect opportunity for him. Crews said he just had a baby girl. Titus said nobody knew who Kalisto was until Braun threw him into a garbage bin. Titus talked Crews into telling his daughter some day that he beat up Braun. Crews said it is his job to protect his daughter from monsters like him. Titus said Crews can use his new power – "freaky daddy strength." Titus coined a catch phrase: "Crews Can't Lose." They sang it together.
-Goldust sat mid-ring for what Cole called "a World Premiere." He welcomed fans to the premiere of "The Shattered Truth." He thanked those who made the film possible, including "you little people." He said the only thing that shines brighter than a star is gold. He threw to the big screen for a movie-like presentation of Goldust's ring entrance last week with glorious music and glamorous lighting and effects. Then it showed R-Truth coming to the ring and Goldust attacking him. As Goldust reveled in the film, Truth showed up behind him with a box of popcorn. He tackled Goldust. Goldust keep trying to escape, but Truth held on and eventually threw him shoulder-first into the ringpost. Goldust retreated and Truth's music played. Cole said Truth cannot wait to get his hands on Goldust again on Sunday night after this taste.
(Keller's Analysis: The hype for this match has been good, but I'm eager to see Goldust's renewed push translate to someone higher up the card after the Truth feud is over.)
-Backstage they showed Angle, who appears to be morphing into Tito Ortiz, nervously looking at his phone. Sheamus and Cesaro walked in. Angle said he has a special stipulation for their match against the Hardys at GBOF. He suggested a 30 Minute Iron Man Match format. Sheamus said that's the best decision he's made since becoming G.M. He said that just sealed the Hardys fate because the Hardys are made for sprints whereas they're made to go the distance. Cesaro said he wants a match tonight. Angle said he can have Braun. Cesaro said he wants Balor. He said the WWE Universe has been buzzing and wants to see them in the ring again. He and Sheamus said they don't just set the bar, they are the bar. Angle gave it to him. Angle's phone rang again, but he told them: "Be careful what you wish for." [c]
(4) SETH ROLLINS vs. CURT HAWKINS
Hawkins said he should be facing Braun and beating him. He started asking the fans who will win this match, but Seth yanked the mic away from him and made his goat noise and then said he has a question "for the fine people of Phoenix." He asked who thinks Hawkins needs to shut the hell up. Cheers. He punched Hawkins. Seth beat Hawkins with an immediate knee lift.
WINNER: Seth in a few seconds.
(Keller's Analysis: I always get a kick out of Hawkins in this role.)
-Afterward Seth addressed Bray. He said whenever he's ready for a fight, Bray is nowhere to be found. He said he knows he's there, lurking in a deep dark corner spying on them. He said he's talking about them like they need to be saved. He said he doesn't ignore his transgressions and sins because they are the scars that made him the man he is today. He said there will be a cleansing on Sunday, but not of his soul, but rather of Bray's mystique. He will show he isn't a God once and for all. He said after GBOF, there will only be one question: "Bray, are you a man or are you just a coward."
(Keller's Analysis: Another good promo from Seth that seems to put something at stake on Sunday – the humbling and humanizing of Bray.)
-Cole plugged the Joe-Lesnar live interview with a split screen of them waiting for the interview to start. [c]
-Cole introduced Joe and Lesnar with Paul Heyman on a split screen. When he tried to ask a question, Joe said nobody was there to hear Cole's questions. Joe took over and asked Heyman how it felt when he put him out. Lesnar interrupted and said, "You're fighting me on Sunday, not Paul Heyman." Joe said he'd get to him in a second. Lesnar smiled and said he's the champ, Joe's not, and on Sunday he'll walk in the ring as the champ and walk out as the champ "and you get nothing." Joe held his own verbally as he fired back at everything Lesnar had in believable fashion. Joe said every time he's around, Lesnar can't seem to find him. Joe said they're not together for this interview "for your protection!" Lesnar smiled and said he won't let him get inside his head, but he understands what's he's trying to do. He listed big names he's faced. Joe said he's been choking out the best for 20 years. He said he's taken out A.J. Styles, Daniel Bryan, Roman Reigns, and Seth Rollins. He said Brock is next. Lesnar and Heyman giggled. Joe said they're all smug. He said they talk big when he's isn't around. Joe yanked off his mic and challenged Lesnar to do this face-to-face. Lesnar told Joe to come find him.
[HOUR THREE]
The camera followed Joe wandering around backstage looking for Lesnar, yelling "Brock!" Referees told Joe to wait until Sunday. He pushed past some producers. He told Adam Pearce not to touch him. Angle got in his face. Joe yelled, "Where's Brock?" Joe broke into the room where Lesnar and Heyman were, but he was held back by a lot of security guys as Lesnar verbally baited him. Joe yelled, "Let's go!" They cut away to a break.
-A commercial aired hyping John Cena's return to Smackdown tomorrow night.
-Neville came to the ring for his match as the announcers talked about Joe and Lesnar. Mustafa Ali made his ring entrance. Cole plugged that Raw would be in Houston, Tex. next week. He asked if Booker could handle the commute.
(5) NEVILLE vs. MUSTAFA ALI
A couple minutes in, they were both on the top rope. Neville took the worst of it. He planted Neville afterward with a spike DDT and scored a near fall that had the crowd engaged. A minute later Neville shoved Ali off the top rope. He gave him a running boot to the side of his head back in the ring. Ali avoided a charging Neville, but Neville immediately clotheslined him. Cole sold it big time. He finished him a second later with the Rings of Saturn.
WINNER: Neville in 6:00.
-They showed Bray wandering a barren desert landscape. [c]
-Back from the break. Bray cut a promo and said the world isn't made of black and white. He said no one should have to bow down to the light when chaos can brighten the darkest, coldest of shadows. "I am the chaos that fuels that fire," he said. He said since he has come to Raw, fewer than 100 days ago, that fire has burned. He said best friends have become sworn enemies and the Beast has been reduced to a mere mortal gasping for air. "Why? Because I made it that way, because I am Bray Wyatt and I am everywhere." He asked if Seth could hear him. His voice echoed. He said he's the temptation that keeps his brain wandering. He said on Sunday he will look into the eyes of a god, but he will not go blind. He said for the first time he will see what it will burn.
-They showed Alexa backstage rolling her eyes. Caruso approached her and asked if she thinks the finish of their tag match earlier foreshadows what will happen on Sunday. She laughed it off. She said it is giving Sasha a false sense of security. She called it strategy. Caruso said nobody believes she let Sasha win tonight. Bliss said no one cares what she thinks. She said she is holding the title belt for a reason, whereas Caruso is just holding a mic. She said she'll still hold the belt after Sunday.
-Finn Balor's full ring entrance aired. [c]
-Sheamus and Cesaro came out next. Then the Hardys surprised them by coming out onto the stage. Graves said these are mind games headed into Great Balls of Fire. They joined the announcers on commentary.
(6) FINN BALOR vs. CESARO
Cole congratulated Matt on becoming a dad again. The Hardys talked about training harder on cardio to prepare for the Iron Man 30 minute match at GBOF. Cesaro threw Balor to the floor. They cut to a break. [c]
Hardy put over Cesaro big in commentary. Late in the match Samson came out strumming a guitar. Cesaro surprised a distracted Balor with a lift-and-drop European uppercut. That led to a believable near fall. Cesaro hit a running uppercut. Neither of them looked great. He hit a third that looked better. Balor then kicked Cesaro off the top rope. Sheamus distracted the ref as Samson tripped Balor running the ropes. The Hardys ran to ringside and attacked Samson. Sheamus and Cesaro joined the fight. Balor then did a running flip dive onto the whole crowd at ringside. Cesaro dropped Balor face-first over the edge of the ring apron. A "This is awesome!" chant broke out. Matt gave Samson a Twist of Fate, but Sheamus then gave him a Brogue Kick. Jeff leaped off the ring apron onto Sheamus. Cesaro gave Matt an uppercut. Balor surprised Cesaro with a dropkick. He threw him into the ring and landed the Coup de Gras for the pin.
WINNER: Balor in 15:00.
(Keller's Analysis: Good match, although it always felt like it was all leading toward a finish involving others to build up their separate PPV matches on Sunday.) [c]
-The announcers commented on highlights of the Braun-Reigns angle from last week.
-Cole said the Ambulance Match will not be for the faint of heart on Sunday. Strowman came out first. Graves said he hopes Crews rethought Titus's pitch to get him to agree to face Braun. Braun said there are few things he likes more than hurting Roman Reigns. He said he's too stubborn to stay down. He said if Angle is right and Roman is as stubborn as he thinks he is and shows up at GBOF, he'll be riding away in the back of an ambulance. Braun said he still wants competition tonight. He called for Angle to reveal who accepted his challenge. Titus's music played and he walked onto the stage.
Titus told Braun that he is a big man with a big plan, but everyone starts off with a plan until they get punched in the mouth. He said most nights he'd like to walk to the ring and slap him in the mouth. He said the man whom he is about to introduce is going to give him more competition than he bargained for. He said he is a first-time father, which means he is ready to prove monsters can be defeated. He then introduced Crews.
[OVERRUN]
(7) BRAUN STROWMAN vs. APOLLO CREWS
Crews entered the ring. Braun took it to him early. Cole said this could get ugly fast. Titus psyched up Crews at ringside. Crews entered the ring and dropped Strowman. Cole got excited. But when Crews went for a flip splash, Strowman kicked him out of mid-air. Graves laughed at the power. Booker said he's never seen that in all his years in pro wrestling. Strowman power slammed Crews several times before pinning him.
WINNER: Strowman in 5:00.
-Titus entered the ring afterward. Strowman easily fended off Titus. He then went after Crews again and dragged him through the crowd and into the back of the ambulance. When he opened the door to the driver's seat, Reigns was there. Some boos. They brawled onto the stage. Reigns threw Strowman into the video screen. Doesn't have the same impact as when it made of glass. Reigns then speared Strowman off the stage through boxes and a table below. Cole said that's what it's going to take for Reigns on Sunday. He said if this happens on Sunday, Reigns will have to get "this carcass" into the back of the ambulance to win.