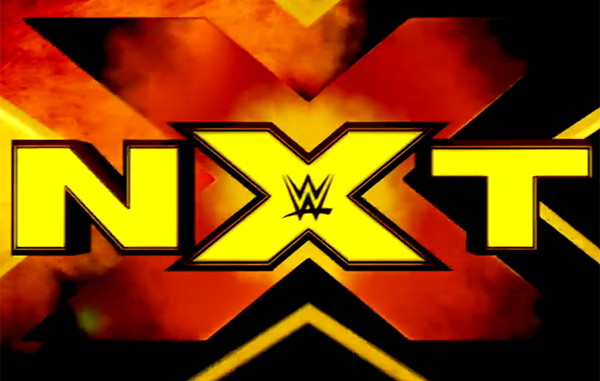 ---
SPOTLIGHTED PODCAST ALERT (YOUR ARTICLE BEGINS A FEW INCHES DOWN)...
---
KELLER'S NXT TV REPORT
SEPTEMBER 20, 2017
TAPED IN ORLANDO, FLA. AT FULL SAIL UNIVERSITY
Announcers: Mauro Ranallo, Nigel McGuinness, Percy Watson
-They opened with an "In Memory of Bobby 'The Brain' Heenan" graphic.
-The NXT TV opening aired.
-Mauro introduced the show and said, "Fans and humanoids alike" have gathered for NXT, a tribute to Bobby Heenan." He hyped Tyler Bate & Trent Seven vs. Kyle O'Reilly & Bobby Fish in the TV main event. He also hyped the first NXT interview with Aleister Black.
-A backstage interview aired with Tino Sabbatelli and Riddick Moss from last week after Moss lost to Johnny Gargano. Moss was not happy with his loss, but Sabbatelli said lightning won't strike twice when he faces him "next week."
(1) JOHNNY GARGANO vs. TINO SABBATELLI (w/Riddick Moss)
The announcers talked about how last week it seems Gargano's mind was elsewhere when he wrestled Riddick Moss. Percy said he seemed to be fading in and out, but ultimately shook it off and won. Sabbatelli dominated early and scored a two count. Gargano avoided a charge in the corner and came back with a barrage of punches and elbows capped off by an enzuigiri. Moss stressed out at ringside.
Sabbatelli powerslammed Gargano, but didn't make the cover. He sold a shoulder tweak as the announcers criticized him for not staying focused. Sabbatelli yelled at Gargano – "You ain't nothing" – and Gargano superkicked him and then took him down with his submission hold and tapout win.
WINNER: Gargano in 4:00.
(Keller's Analysis: Sabbatelli is pretty generic and green, still showing signs of thinking about what he's doing before he does it. Meanwhile, Gargano continues to shine as a polished underdog babyface who garners sympathy and shows great fire on comebacks.)
-Backstage William Regal was in his office telling a story to someone and in walked Roderick Strong. Strong said he believes he has done enough to earn a title shot, so he is requesting a match with Drew McIntyre. Regal said he'll give him that match in two weeks.
-McGuinness hyped No Way Jose vs. Lars Sullivan. Mauro plugged Bianca Belair vs. Lacey Evans up next. [c]
-They replayed Regal announcing two weeks ago, with Asuka by his side, that Asuka was headed to Raw or Smackdown and was thus relinquishing the NXT Title.
-A soundbite aired with Sonya Deville saying she never received a match against Asuka, and it was because Asuka knew she's lose to her. She said now the Asuka is gone, the championship is as good as her. She said if you have a problem with that, "put your hair up and square up."
(2) LACEY EVANS vs. BIANCA BELAIR
Belair used her long pony tail to whip Evans, and it made a loud whipping sound and Lacy sold it She then planted her face-first for the win.
WINNER: Belair in 4:00.
(Keller's Analysis: This was solid. It's time for other women to step up and stand out, and Belair is in line to be in the mix of up-and-comers who get more TV time.)
-Aleister Black made his ring entrance. McGuinness said there is darkness and light, and somewhere in between lies Aleister Black. Mauro referred to Black as mysterious, mercurial, and malevolent. Who does he think he is, Paul Heyman, with the three-adjective-alliteration there.
Black said 15 years ago he started a journey that led him to NXT. He said in those 15 years he travelled the world and saw a lot of things and experienced a lot. He said he put all of those experiences on his skin "in the form of these scars." He said he wanted to be remembered from the heart on his throat to the devil on his back. He said his journey is far from done and he said he knows now what he needs to do. As he began to say what the next step is, he was interrupted by Velveteen Dream. Mauro called Dream the polar opposite of Black.
Dream said everything that fades into black must come to light. He said Black spent 15 long years walking through darkness "only to be blinded by the light that is your Velveteen Dream." He entered the ring and seemed to check out Aleister.
He looked him up and down and asked, "Where are you scars?" He said he doesn't see scars, he sees a man who is hurt and is in pain. He said he can tell because it's scribbled on his skin like lies. He said his biggest problem is not feeling, it's fear. He said he looks afraid. He got in his space and said he seems to afraid to see emotion. He backed off and said he seems more afraid of the light. He said no matter what he tells anyone, he knows he has a heart, but it's in the wrong place. Black reverse hook kicked the mic out of Dream's hand.
Dream then dropped to the mat, somewhat seductively, and the crowd hooted and screamed, and then Dream slithered backwards out of the ring. Watson said those two couldn't be any more different, "and I don't know what the result of the experience will be, but I can't wait to see."
(Keller's Analysis: I wasn't quite sure what to make of all of that. Was Dream saying Black is struggling with his own sexuality and tattoos are a manifestation of his fears on his long journey? The line that his problem isn't "feelings" but rather "fear" can be interpreted a lot of ways. Or just that he finds him mysteriously attractive and hopes he is "open to experimenting" and being seduced? Black no-sold all of it until he kicked Dream, but was that because Dream was bringing up subjects that offended him or was it that they scared him because they rang true? It felt a bit Goldust-like with some sexuality aimed at making his opponent uncomfortable, perhaps with his own feelings. The crowd reaction when Dream got in Black's personal space was pretty funny, too, "oohs" and screams and cheers. Black's first NXT promo wasn't jump-off-the-page memorable, but it'd be hard for his character to do anything too outrageous on the mic. As a result, it was borderline bland because of the slow, deliberate cadence. That's fine at this stage of his mic work, though, as it's better to stay true to his character than YELL or go into the nonsense META realm.)
-Mauro narrated a clip of the Lars Sullivan-No Way Jose angle last month and then Jose challenging him two weeks ago. Mauro said Jose brought the fight to Sullivan, but Sullivan's brute strength was too much. McGuinness said Jose wasn't trying to "weasel" out of the fight. [c]
-A video package aired on Conor's Cure.
-A soundbite aired with Dakota Kai. She said those who watched her on the Mae Young Classic, they know she isn't one to be taken lightly. She is the captain of Team Kick, she said. She threw her name into the hat and said she'll kick heads to make that championship hers.
(Keller's Analysis: I like hearing from other women on the NXT roster declaring their intent to take over where Asuka left off.)
(3) NO WAY JOSE vs. LARS SULIVAN
Mauro said Lars "recently channeled his inner Nick Bockwinkel" saying he may be belligerent, but he'll never be considered pusillanimous. Nigel said he had to look that one up. Jose went after Lars with elbows to the side of his head. Sullivan brushed them off and shoved Jose away. Jose came back with more punches and a running body press, but he bounced off Lars. Dars drove his knee into Jose's ribs twice and then threw him out of the ring. He rammed him into the ring apron, then settled into a chinlock mid-ring.
Jose fought out of the chinlock and jumped onto Sullivan's back and applied a chinlock. Lars backed Jose hard into the corner to escape. Lars ran right through a clothesline attempt (in case you were wondering why those aren't used in real fights, that's why) and then landed a top rope headbutt on Jose. Mauro compared it to Harley Race and Dynamite Kid. Nigel said he might have the biggest head in NXT. He then side powerslammed him for the win. Percy said the lesson learned is if you have a match with Lars scheduled, don't show up.
WINNER: Sullivan in 3:00.
(Keller's Analysis: I continue to like the throwback style and look of Lars; he'd fit right into 1977. I also like that he is using big words, giving off the impression he's either cerebral or overcompensating by looking up big words to try to intimidate people in addition to his physical presence.)
-Nigel plugged Drew vs. Strong in two weeks on NXT.
(4) TYLER BATE & TRENT SEVEN vs. KYLE O'REILLY & BOBBY FISH (w/Adam Cole)
The match began with about 14 minutes left in the show. Mauro said social media was buzzing about this match since it was announced. Mauro brought up Pete Dunne leaving Wolfgang to the wolves last week. O'Reilly and Bate opened the match. Mauro said O'Reilly is an 11 year veteran who cites Bret Hart, Toshiaki Kawada, Royce Gracie, and Muhammad Ali as his role models. Mauro said both teams have been tag champions in other organizations, but would love to win NXT tag team gold. Mauro said Fish, O'Reilly, and Cole are "the talk of the internet." Cole stood on the ring apron to yell at the ref at which point Fish speared Seven hard into the ringside barrier. Mauro asked if Seven and Bate can recover. [c]
Fish was on offense after the break against Seven. Seven came back with a short-arm clothesline. Both were slow to get up. They each made tags. Bate landed a second rope flying uppercut out of the corner. He listed O'Reilly, but O'Reilly back elbowed him. Bate came back with a nice overhead suplex and kip up and a running shooting star press, all seemingly in one flowing sequence. Fish broke up the pin attempt. Bate and Trent powerbombed O'Reilly and then Bate bridged into a near fall. Cole applauded the kickout at ringside. Seven dove through the ropes onto Fish at ringside. Bate then went for a tiger bomb, but O'Reilly escaped and maneuvered Bate into a guillotine. Fish knocked Seven off the ring apron and then kicked Bate's knee as Bate tried to suplex O'Reilly. O'Reilly landed a suplex as Fish round kicked him. O'Reilly made the cover. Bate put his toe on the bottom rope to stop the ref's count.
Bate shoved O'Reilly into Fish, then Seven tagged in. Seven chopped away at O'Reilly and Fish, but O'Reilly slipped on a flying cross armbreaker. Seven escaped into a half Boston crab. Fish kicked him from behind. When Bate was going to intervene, Cole yanked him down to ringside and superkicked him. Fish tagged in and then Fish and O'Reilly double-teamed Seven with a high-and-low for the win.
WINNERS: Fish & O'Reilly in 10:00.
-As Cole, Fish, and O'Reilly celebrated, Drew McIntyre walked onto the stage with the NXT Title bet. The heel trio encouraged him to come to the ring. When he arrived, they fled to ringside and laughed. McIntyre yelled at them from the ring. Sanity showed up behind the three heels. They turned around and immediately begged off. Sanity attacked. McIntyre took a shot at O'Reilly in the ring. Cole, O'Reilly, and Fish eventually escaped. McIntyre held court in the ring as his music played, as Sanity smiled at ringside to end the show.
FINAL THOUGHTS: A solid, middle-of-the-road episode of NXT. The Black-Dream promo was fascinating. The main event was solid. The post-match angle was good and sets the stage for a some matches. The soundbites from women aspiring to fill in the gap left by Asuka's departure were well done and are a good idea in general.
---
NOW CHECK OUT LAST WEEK'S REPORT: 9/13 NXT TV REPORT: Wolfgang vs. Dunne, Royce & Kaye vs. Riot with mystery partner added late, Gargano vs. Moss