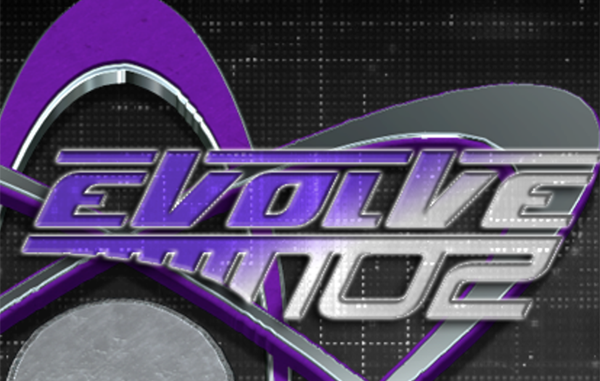 ---
SPOTLIGHTED PODCAST ALERT (YOUR ARTICLE BEGINS A FEW INCHES DOWN)...
---
Wake the pets and call the neighbors, it's time for our exclusive WWNLive pay-per-view projections!
DISCLAIMER: Projections are made by myself and for myself with absolutely no assistance from Gabe Sapolsky or Sal "Rhymes With Amway" Hamaoui. Projections are not predictions, because this is the column where everything's made up, and the points don't count. No one knows the contents of these projections, but I, in my divine and mystical way, will ascertain the finishes to these matches despite not being caught up on my WWN/Evolve/Style Battle/Shine shows. Some of our departing contestants will receive a supply of Load Hugger cargo nets. Load Hugger keeps cargo in its place. Remember, this is only an exhibition. This is not a competition. Please, please, no wagering. This lineup is based on the best available information as of this writing.
Why preview this show? Well, of all the WWNLive showing airing during WrestleMania weekend, which one are you most likely to see? That's right. The one that airs tonight and isn't going against the Hall of Fame, NXT Takeover or ROH's Supercard Of Elite. And let's be honest, the lineup is loaded. Plus, nobody is injured yet. There are wrestlers working seven or eight different shows this weekend, and some of them will be dragging by the time Sunday morning's session of WWE Axxess rolls around.
Before we get to our picks, let's do today's Wrestling History Lesson, because that's what we do around these parts. On April 4, 1998, World Championship Wrestling aired "WCW Saturday Night", which was pretaped from Madison, Wisconsin. That show was headlined by two former WWF superstars, as Davey Boy Smith battled Brian Adams in the main event. Scott Hudson & Mike Tenay had the call.
Ten years ago, Total Nonstop Action wrestling was a completely different promotion than what Impact Wrestling is presenting in 2018. Here's an example. On April 13, 2008, TNA Wrestling held its annual "Lockdown 2008" pay-per-view in Lowell, Massachusetts. That show featured a Lethal Lockdown War Games style match between Team Tomko and Team Christian…
Actually, can we just pretend I wrote "Team Sting vs. Team AJ Styles"? I feel a lot less ridiculous that way. Mike Tenay and Don West had the call.
As your free gift for viewing this column, let's take you back to August 11, 2017 and the "Evolve 90" event from Joppa, Maryland. This show had Walter defending the Progress Atlas Title against Fred Yehi. I like it. Lenny Leonard had the call.
Enough of that. Now on with the projections!
Austin Theory vs. DJZ: It's good to see DJZ back on the big stage, or on any stage at all. But Mr. Theory needs momentum going into tomorrow. Projection? Austin wins with the Unproven Cutter. Just more ammunition for the future NXT signee.
Keith Lee vs. Darby Allin (Non Title): By the time you read this, Keith Lee may have already lost his WWN Title to Kassius Ohno. No, really. Welcome to 2018 in professional wrestling. Projection? Darby's plenty tough, but he's getting planted with a Ground Zero. The champ wins another one.
Doom Patrol vs. The End vs. The Workhorsemen vs. Tracy Williams & Dom Garrini (Tag Team Scramble – Evolve Tag Team Titles): I'm told the key to this match is whether Chris Dickinson & Jaka can work together with their stablemates Williams & Garrini. This is professional wrestling, so I'm guessing it's every team for themselves instead. Projection? Dickinson pins Garrini after the champs hit the Death Trap.
AR Fox vs. Will Ospreay: You know, if I had been the one who jammed my neck last week at Sakura Genesis, I might skip one or two indy matches to focus my attention on the ROH show. But that's why I'm not Will Ospreay. Projection? Ospreay wins after hitting the Please Don't Hurt Yourself followed by an OsCutter.
Daisuke Sekimoto & Munenori Sawa vs. Ringkampf: It's the tag team match you had no idea you wanted to see, until WWN booked it for tonight in Kenner. Projection? Sekimoto pins Thatcher with the Burning Hammer, because I don't think Sekimoto & Sawa were invited over for the weekend to lose all their matches. You'll see Ringkampf again before the weekend is done.
Zack Sabre Jr. vs. Matt Riddle (Evolve Heavyweight Title Match): Sabre has his hands full in New Japan, and Riddle is always on the verge of being signed by WWE. There really isn't a wrong answer here. Projection? Sabre wins with the European Clutch, then is immediately beaten down by a group of visiting luchadors from The Crash.
Aftermath: I'm guessing Ringkampf wins the tag titles tomorrow night at Mercury Rising, but that's not important now. I have more previews to write.
***
Pat McNeill of Greenville, SC. has been a Torch columnist since February 2001. He'd take Cleveland to beat Washington in tonight's big NBA game. You know, if gambling were legal.