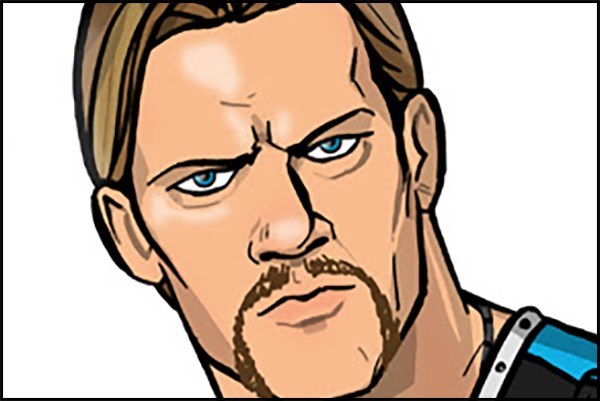 ---
SPOTLIGHTED PODCAST ALERT (YOUR ARTICLE BEGINS A FEW INCHES DOWN)...
---
The following was published on PWTorch.com five years ago this week…
---
WWE NXT TV REPORT
MAY 1, 2013
TAPED IN ORLANDO, FLA. AT FULL SAIL UNIVERSITY
REPORT BY JUSTIN JAMES, PWTORCH CONTRIBUTOR
[Q1] Pre-credits hypes Chris Jericho facing Bray Wyatt tonight on NXT. I remember seeing Jericho take on Daniel Bryan on the first episode of NXT, a brutal match, and it put Bryan's career on the right track. Let's see what he can do for Wyatt.
Primo and Epico come out for a Triple Threat elimination tag team match. Can they fit in any more stipulations ? It's William Regal, Tony Dawson, and Brad Maddox in the booth. The next team is Luke Harper and Eric Rowan. Bray Wyatt is notably absent. The third team is Bo Dallas and Adrian Neville.
1 – PRIMO & EPICO vs. THE WYATT FAMILY vs. ADRIAN NEVILLE & BO DALLAS – non-title, triple threat, elimination tag team match
Dallas and Rowan to start. Neville and Dallas keep Rowan isolated. Now it's Harper and Neville and Neville gets wrecked by Harper. Neville fends off Harper and Epico comes in, only to be double-teamed by Dallas and Neville. Maddox wants to know how Primo and Epico will do without Rosa Mendes; they can't lose more than they do with her.
[Commercial Break]
Dallas is down and out at ringside at the hands of Harper, and Neville has a bruised and swollen face and the ref is wearing rubber gloves. Primo manages to tag in and kicks the pace into high gear. Dallas finally escapes Primo to get to Neville. Standing Shooting Star Press, but Epico breaks up the tag. Dallas spears Epico out of the ring. Everything falls apart, but Neville barely kicks out of a surprise rollup.
[Q2] Roundhouse from the apron sets up the corkscrew Shooting Star Press to eliminate Primo and Epico.
First Elimination: Primo and Epico in 11:45.
Harper immediately levels Neville with a lariat for the win.
WINNERS: Luke Harper & Eric Rowan in 12:00. Slow match with Dallas taking an extended beating. I guess it's better than seeing Justin Gabriel face Leo Kruger again.
Video package on the Paige-Summer Rae feud. When was the last time a Divas feud warranted a video package on Raw or Smackdown? Up next is Summer Rae against Paige. That should have been advertised a week in advance.
Paige is making her entrance when Summer Rae ambushes her from behind. Rae tries to follow up, but Paige takes her down. The ref calls for the bell to start the match mid-brawl.
2 – PAIGE vs. SUMMER RAE
Paige continues the assault. Rae tries to beg off then sucker Paige, but Paige doesn't fall for it. Rae slaps Paige, but Paige ducks the repeat attempt and wallops Rae. Exploder suplex into a bridge and cover gets two for Paige. Paige chokes Rae in the ropes, who takes a powder.
[Commercial Break]
Paige is trying to rip Rae's head off mid-ring. Rae manages to turn it around as Maddox asks Regal if he has a crush on Paige. Rae with an Indian Deathlock, which Maddox insists on calling a "Native American Deathlock." Rae continues to work the legs with submissions. Paige is desperate for the ropes, and finally makes it. Paige weakly kicks out of a cover, and is barely able to walk as she starts a comeback.
Paige tosses Rae by the hair, then stomps a mudhole in the corner. Rae goes outside and waves the match off, but Paige sends her into the apron back-first. Paige is still selling the legs. Rae tries a kick to get some room, but Paige catches it and reverses with the Paige Turner for the win.
WINNER: Paige in 7:30. Very intense, physical Divas match. It was a real treat to see a Divas match get this kind of attention. Regal says he thinks this feud may not be over and I hope that he is right. Summer Rae shows some green, but watching this match had me hoping that Paige against A.J. Lee or Natalya could become a reality one day.
[Q3] Post-commercial video package says that instead of stripping Neville and Grey of the NXT Tag Titles, Neville will get to pick a new partner and he has picked Bo Dallas. They will defend against The Wyatt Family next week.
Bray Wyatt comes out calling himself a hero. He recognizes tonight as the biggest night of his life because he is facing Chris Jericho. He vows to break down the walls. Creative camera work manages to make the Full Sail Arena look a lot bigger than it is when Jericho's music hits.
3 – CHRIS JERICHO vs. BRAY WYATT (w/Luke Harper and Eric Rowan)
Wyatt shows off his strength, then gets in Jericho's face. Jericho slaps him, then goes on the attack. Wyatt slips to the outside to take a rest. Jericho kicks his face when he tries returning into the ring. Jericho knocks Wyatt around the apron, then hits a top rope cross-body block. Rowan trips Jericho, so the ref ejects Rowan, but not Harper.
[Commercial Break]
Back from break, Jericho is controlling Wyatt, but Wyatt surprises him with a boot, then sends Jericho to the outside. Wyatt distracts the ref so Harper can get a cheap shot in. Wyatt taunts the crowd, then drops some elbows on Jericho. The crowd can't rally Jericho to life. Wyatt taunts Jericho, which lets him slip away, but Wyatt puts Jericho back on the mat. Wyatt chockes Jericho in the ropes, then distracts the ref again for Harper to do some more damage.
Big snap suplex, but Jericho rolls under a running senton. A pair of shoulder blocks and a top rope double axe handle from Jericho. Jericho with the bulldog, then a springboard dropkick to clear Harper from the apron, letting Wyatt surprise Jericho for a close nearfall. Jericho is stumbling, but nails an enziguri for a nearfall. Running cross-body gets two-and-seven-eights for Wyatt. Jericho comes back with a surprise Codebreaker, but Wyatt rolls out of the ring.
[Q4] The ref pays too much attention to Wyatt, allowing Harper to manhandle Jericho on the outside. The ref catches Harper rolling him back in and admonishes him. Wyatt covers for a nearfall. Wyatt with blows in the corner, then a cross-ring splash. Wyatt does the dance and the kiss and sets up Sister Abigail, but Jericho slips out, wants the Walls, but rolls through and catapults Wyatt, knocking Harper off the apron and up the ramp. Jericho with the Walls for the win.
WINNER: Chris Jericho in 10:00. As Brad Maddox summed up, "I was so impressed with Bray Wyatt, I didn't want it to end." I concur. Jericho was on point as usual, and Wyatt stepped up admirably. The big drawback was that there were at least a few instances where the ref should have disqualified Wyatt for outside interference and didn't. NXT has produced a number of big men who move very deftly (Brodus Clay, Big E. Langston, and Luke Harper, for example) and Wyatt stands on top of that mountain in terms of in-ring ability. He may be the first wrestler who improved his career by ceasing to shave and starting the dance with and kiss other men.
Final Reax: With roughly 30 minutes of in-ring action on a 45-minute show, it's hard to find fault with this episode of NXT, despite the paucity of promos and a sluggish opening match. I really do hope to see another installment of Paige and Summer Rae. I am not too thrilled about the pairing of Bo Dallas with Adrian Neville, as I think that the NXT roster has a ton of unexplored depth (Xavier Woods, Mike Dalton, and Jake Carter immediately come to mind), and Dallas has been extremely overexposed while not gaining much real traction with the audience despite repeated opportunities. They also need to bring back his original music. What ever happened to Sasha Banks and Audrey Marie's feud?