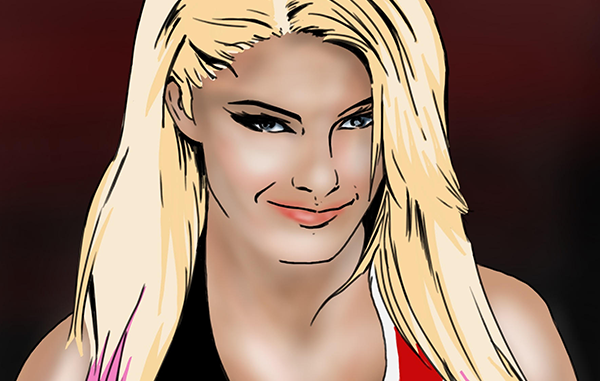 ---
SPOTLIGHTED PODCAST ALERT (YOUR ARTICLE BEGINS A FEW INCHES DOWN)...
---
RAW HITS
Elias vs. Roode: WWE found an ok way out of their typical 50-50 booking by having this match end with an injury when Elias threw Bobby Roode throat first into the turnbuckle on the ring apron. This followed a good wrestling match that lasted 12 minutes which is why it is getting a Hit. I would rather see them start to position Elias as a babyface and Roode as a heel, but they aren't going in that direction. Elias was heelish in announcing himself as the winner. I liked that. But, he didn't do anything heelish to Roode. It was an accidental injury. He didn't keep attacking him at that point. He didn't gloat about it. If you are going to keep him heel like they seem to be, then they could have gone further with his heel tactics.
Rollins, Balor, Miztourage: This is a minor Hit. There was a lot to like about this segment, but a few things that weren't so good. Seth Rollins was mostly good in his promo to start off the segment. He got a great reaction from the crowd and the Burn It Down! thing is really starting to catch on. I would not have had him talk about Roman Reigns. That got him booed and wasn't needed. It was one more attempt to get Reigns over which wasn't going to work. Even if that was the original plan, after the opening segment (more later), I would have called an audible and cut that line. Otherwise, he was good. Finn Balor was also good in his interruption, although I cringed a bit seeing him wearing his LGBTQ t-shirt so soon after not being able to wear it in Saudi Arabia. I would have liked to see the Miztourage move on to trying to get someone new to join with this week. So while their interruption was ok, it wasn't needed. But, they were dispatched pretty quickly and the focus got back to where it should have been the whole time, the Intercontinental Championship main event that was set up here.
Riott vs. Banks: After the too cute interview with Sasha Banks about this match, I was happy that the match itself was good and that Bayley wasn't involved at all. I've always seen Ruby Riott as having a ton of potential, although she wasn't ready to be called up last year. She worked well here, but seemed to get winded towards the end of the match. She just seemed a little off at times, but overall she was good. But, the announcing in his match was terrible. They painted Riott as a babyface throughout the match. If you were watching her for the first time, you would have assumed she was a face until the cheating at the end. Everything they said about her was admirable in terms of not wanting thing handed to her, thinking the wrestlers should have to earn their spots, being an individual, scouting her opponent, etc. Other than Michael Cole saying that they know otherwise in response to the idea that Riott thinks Banks has been handed everything to her, they acted as if she was a face. Even when she won with a ton of outside interference, there was zero outrage from the announcers. But, the Riott Squad is trying to get heat on themselves by cheating. The announcers aren't helping them get that heat.
Another Moment of Bliss: Alexa Bliss continues to shine in these PSAs talking about Nia Jax being a bully. I loved the teacups story. These are simple and fun segments which help to further put heat on Bliss in this feud.
Rollins vs. Balor: This was a very good IC Title match main event. Rollins and Balor have had a string of good matches, so this isn't surprising. They continue to build nicely on their previous matches. Each time they do something new and play off of previous spots like the superplex into the falcon arrow where Balor was the one to hit the final move in the sequence this time. I kept expecting the Miztourage to show up and ruin the end of the match, so I was pleased that WWE went with a clean finish to this match. I hope and expect WWE to keep the IC Title on Rollins at Backlash. Keep the IC Title on Raw and on Rollins and keep it away from The Miz. He can still catch Jericho for most IC Title wins later. Let him move on to something new on Smackdown.
RAW MISSES
Saudi Arabia Video: I chose not to watch The Greatest Royal Rumble. As I tweeted about last week (@JonMezzera), even if women had been allowed to be on the show, I'm not sure WWE should have done the show. I don't need to chronicle all the issues here, but I was not going to support the event. I get that it was painted as a huge deal going into it, so having follow up makes sense. They have a big storyline coming out of it with Reigns upset over the ending of his steel cage match against Brock Lesnar and claiming to be the true Universal Champion. So, it is ok to do a video on the show. But, to do one where they include John Cena's promo about how honored everyone was to be at the show was a mistake. Not everyone was allowed to be on the show, so they couldn't be honored to be there. Cole made a similar statement later in the show, and WWE double downed on it by replaying this same video. And to be honored to be welcomed into a country by a government with so many problems and human rights violations is odd. If you want to say it there to those people, ok. But, why show it on Raw?
Opening Segment: Live entertainers like stand up comedians will say that an important part of being successful is knowing your audience. WWE didn't seem to know their audience in this opening segment. Before we even get to that, you had Reigns coming out and getting booed and talking about how he is the rightful Universal Champion. That's not a good way to get his haters to like him. The announcers made excuses about this being the bizarro world of Canada, as if Reigns gets cheered everywhere else. Give me a break. The Brock Lesnar is part time bit didn't work before, so why is he still going there? This didn't put enough attention on Samoa Joe who faces Reigns on Sunday. Yeah, Joe appeared for a brief on screen interruption, but WWE quickly moved on. Where's the PPV hype? Going with Jindar Mahal as Reigns's opponent on this show made sense as the one heel who wasn't likely to get cheered over him. But then, WWE started bringing out the French Canadians and the segment crashed. Sami Zayn & Kevin Owens were amusing, but they were obviously going to get a huge hometown pop. We've seen Chris Jericho, The Miz and other heels getting that hometown pop and turning the crowd against them before. Owens and Zayn didn't even try here. They ran with it. The problem isn't that it didn't help to get Reigns cheers. Nothing would. But, it got Bobby Lashley and Braun Strowman booed. Lashley hasn't done anything to establish his character since returning. If he's going to be a face, he can't afford getting booed like he did here. And Strowman has been getting some of the best, if not the best babyface reactions on Raw lately, yet he got booed here too. Know your audience. This was not the night to have those two come to Reigns' aid against two popular hometown stars. And it was 100% knowable beforehand.
Reigns & Strowman & Lashley vs. Mahal & Owens & Zayn: There was plenty of good action in this match which took up 21 minutes of air time, but the whole concept of it was backwards from the start. It was too similar to the very fun tag match that we got last week and will get again at Backlash of Strowman & Lashley vs. Owens & Zayn. We've seen enough of it already and it has been one sided, so why are we seeing it again at the PPV? Strowman tried to recreate his great moment from last week running down Owens on the outside, but this week it didn't work as well in front of that crowd. Like I said before, know your audience. Under other circumstances, this match would have been a Hit from the standpoint of the effort put in by the wrestlers, even if it was overly long and formulaic. Under these circumstances, it was a Miss.
Corbin vs. Jose: I liked some of Baron Corbin's promo before the match talking about not trying to entertain the fans, but trying to win and make money. I was ok with Titus O'Neil's interview about his big trip at the Greatest Royal Rumble. WWE should have left it at that. Don't try to capitalize on it by incorporating it into O'Neil's gimmick with him sort of pretending to fall getting the win. WWE had that problem of having two new Raw wrestlers in Corbin and No Way Jose not needing a loss at this point, so they got out of it with the cheesy interruption by Titus Worldwide leading to Jose getting a leverage pin on the distracted Corbin.
Natalya vs. James: This Miss is for how short this match was. Natalya and Mickie James should have been given more than 3 minutes for their match, especially on the first show after the big show where they weren't allowed to appear. They are good workers. Let them work. I enjoyed watching Ronda Rousey chasing Alexa Bliss around the ring, but this seemed like a waste of Rousey to me. It was too normal. WWE needs to find that balance between Rousey being a part-time special attraction like Brock Lesnar, and Rousey just being another top woman on the show each week like Sasha Banks. They haven't found that yet. This was far from terrible, but not good enough.
For another view from the original Hitlist author, compare Jason Powell's views to mine by visiting prowrestling.NET's "Hitlist" section here.
---
Jon Mezzera is PWTorch.com's WWE Hits & Misses Specialist, providing his point of view for Raw and Smackdown each week. Email him at jmezz_torch@yahoo.com. Follow him on Twitter @JonMezzera.
---
NOW CHECK OUT LAST WEEK'S COLUMN: WWE RAW HITS & MISSES 4/23: Bruno Sammartino tribute, Sami & Kevin Show, Lesnar-Reigns hype, Elias vs. Roode, Miztourage pitches, No Way Jose