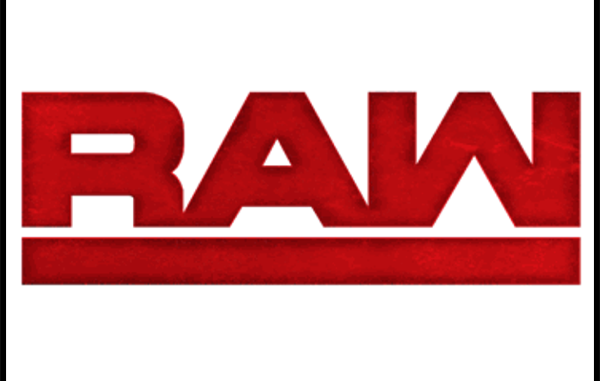 ---
SPOTLIGHTED PODCAST ALERT (YOUR ARTICLE BEGINS A FEW INCHES DOWN)...
---
HEYDORN'S WWE RAW REPORT
JUNE 25, 2018
SAN DIEGO, CA
AIRED LIVE ON USA NETWORK
Announcers: Michael Cole, Corey Graves, The Coach
[HOUR ONE]
-The show began with Kurt Angle and Constable Corbin in the ring as the crowd chanted "you suck." As Jo Jo announced Kurt Angle, Corbin demanded that he be announced as well which got a ton of heat from the audience. After the boos subsided, Angle asked Corbin if they could begin.
Heydorn's Analysis: Loads of heat for Corbin here. I'm still not fully there yet on this Constable character, but the heat generated here is certainly a step in the right direction. 
Angle recapped his Extreme Rules announcement from last week and addressed the remarks made from Paul Heyman regarding Brock Lesnar's next appearance. As he was about to continue, Roman Reigns interuppted and as he walked to the ring, Michael Cole and the announce team dissected Heyman's comments. In addition, they continued the narrative that Reigns is the uncrowned Universal Champion.
Heydorn's Analysis: More of the same on the Reigns narrative. Sounds like they may be going down a different road now for Extreme Rules, but if/when they get to some sort of Lesnar/Reigns title match again, this narrative could easily blow up in their face. 
In the ring to a mixture of cheers and boos, Reigns told Angle not to mind him and that he wanted to hear his explanation face to face. Again, as Angle began to explain himself, Bobby Lashley interuppted. Lashley got a mixed response as well, but it was louder than his response last week. When Lashley got to the ring, he said that he deserves to hear Kurt's annoucement just as much as Reigns did. From there, he ran down Reigns a bit and said that he simply can't be Brock Lesnar. The crowd was 50/50 regarding that statement at the beginning, but did the "yes" chant eventually. Reigns then ran down Lashley, called him a quitter, and made fun of him for trying MMA.
Heydorn's Analysis: Enjoyed the intensity of Roman's promo. It felt like it came from the heart and was fully genuine. At the same time, it had a small heelish feel as well. Not sure how much of that we can read into as Lashley had it as well, but at the very least it just showcases how good of a heel Reigns has the potential to be. 
Reigns said that while Lashley was doing nothing in MMA, he was main eventing WrestleMania four times in a row. Lashley then told Reigns not to discount his history and said that he'd beat as many guys as necessary to face Brock Lesnar. Angle finally said that the multi man number one contender match was cancelled due to a contract dispute with Lesnar. Lashley questioned what Angle meant which prompted Reigns to run down Lesnar and his part time status. From there, Bobby Lashley said that Lesnar may be more interested to come back if he had a better challenger than the likes of Roman Reigns. In response, Reigns laid out that neither man had a match at Extreme Rules and that they should take care of their business against each other tonight. Angle said he would take the match under advisement for Extreme Rules, but that he had other things to worry about right now. This prompted The Revival to hit the ring and they said they know opportunity when they see one. They said they didn't think the egos of Reigns and Lashley could co-exist last week. They then asked Angle if he would make a rematch between the four men this week. Corbin grabbed the microphone and answered "yes" for Angle which prompted Kurt to call for a referee and for the match to begin. (c)
Heydorn's Analysis: Overall, I liked the segment. Reigns and Lashley portrayed themselves well and went at each other like the alphas of Raw. That said, I think they needed to do more to explain the match being cancelled. Lesnar isn't even in the match itself. Why can't they still have a multi man match to determine his next opponent, whenever that may be. Too many loose ends still hanging on that announcement. 
(1) ROMAN REIGNS & BOBBY LASHLEY vs. THE REVIVAL
Out of the commercial break, the match began immediatley. Reigns and Lashley were arguing with one another which prompted The Revival to attack. Both Reigns and Lashley saw this and both stopped arguing to take care of business. Officially, Reigns and Dawson started the match with Reigns getting upper hand with a headbutt. At the beginning Reigns and Lashley worked well, but a miscommunication between them put them on the defense. From there, Dash and Dawson took over momentum and held it by strategically holding Lashley in their corner. The exchanged tags and locked in a variety of submission holds. Eventually, Dawson and Wilder connected with a double vertical suplex. Out of that, Lashley connected with a DDT on Dawson before tagging Reigns into the match. As Reigns hit the ring, he demolished Dawson with ten clotheslines in the corner, before knocking Dash off of the ring post. After, he called for the Superman Punch, but Dash pulled Dawson out of the way. Instead, Reigns rolled out of the ring and hit a Drive By on both men before the show went to commercial. (c)
After the break, Dash was in control of the match and on top of Roman Reigns with a head lock. Reigns broke free, but was then dragged back into the Revival's corner. From there, Dawson tagged back in and beat on Reigns as the ref was distracted. As Reigns started a comeback, Dawson made the tag to Dash who proceeded to pound on Reigns again before locking in a choke hold.
Heydorn's Analysis: The commentary regarding the Revival from Cole and Co. during this time was perfect. Cole really drove home the timing of Dash and Dawson as a team and it helped position them as viable opponents for Reigns and Lashley. 
After the hold, Dash slammed Reigns to the mat and then tagged Dawson in once again. Dawson kept up the assault by striking Reigns in the back and shoulder with kicks. After, Dawson backed Reigns into the corner before Reigns whipped him into the corner. Dawson bounced off and was met with a Samoan Drop. From there, Reigns made the hot tag to Lashley who proceeded to clear the ring with suplexes, shoulder tackles, and spinebusters. He then lifted Dash into the air for a delayed vertical suplex before stalking him for his finisher. Right before he delivered the move, Reigns made a blind tag into the match and connected with a Superman Punch. Then Reigns went for spear, but Lashley appeared to try and tag in. This caused a distraction which led to Dawson jumping at Reigns. He moved and ended up hitting Lashley. After, Reigns hit Dawson with a spear, but Dash rolled him up for the 1,2,3 win as he was the legal man.
WINNER: The Revival via pinfall
Heydorn's Analysis: This finish has some layers to it. For one thing, it furthers the story being told by Lashley and Reigns and keeps a wedge between them. It also gives a boost to The Revival. They needed a win like this and between that and the commentary surrounding them, they could be in line for something. The most interesting part was the showdown between Lashley and Reigns. Lashley appeared to out "alpha" Reigns here. Reigns was able to convey that he truly did make a mistake in the match and Lashley looked like the better man. This is notable as Reigns rarely shows any weakness, but was humanized a bit here. Something to watch and an interesting potential development for Reigns. 
-After the match, Lashley confronted Reigns and said that he should let him take care of business from now on. The two exchanged looks and a few words before Lashley left the ring.
-A Matt Hardy/Bray Wyatt backstage segment aired in which the tag team champions addressed The B Team. Hardy said that imitation is the most sincere form of flattery and Wyatt said that The B Team has become too obsessed with their titles. From there, Hardy and Wyatt made the walk to the ring to a really nice reaction from the audience. (c)
-When the show returned from break, The B Team mimicked Hardy and Wyatt again on the big screen. They joked while coughing on the smoke in the back before Michael Cole announced a B Team vs. Hardy/Wyatt match at Extreme Rules. From there, The B Team made their way down to the ring for their match.
Heydorn's Analysis: Making fun of the Wyatt smoke may be the last nail in Bray's coffin. To be believable in his character, that smoke needs to feel dangerous and mysterious. Axel and Dallas joking about it does the exact opposite. 
(2) CURTIS AXEL vs. MATT HARDY
Hardy started the match off by smashing Axel's face into the ring post. That momentum was short-lived as Axel connected with some stiff strikes. The two made their way back to the corner. With both men on the top rope, Hardy slipped off which caused Axel to land on top of him. As he did, the ref counted the 1,2,3 win.
WINNER: Axel via pinfall
-After the match, both teams faced off in the ring and Hardy congratulated them for their win.
Heydorn's Analysis: This is such a strange feud. Axel clearly got a fluky win and Hardy congratulating that makes no sense. You'd think he'd be mad about it, but with these four I'm not sure what to think anymore. Bottom line is, the B Team had a nice organic gimmick in the works and it was hijacked ahead of schedule by WWE and before they were ready. Now, they're floundering a bit. 
-Michael Cole recapped the events of last week between Sasha Banks and Bayley. After, Banks was shown backstage pleading her case to Kurt Angle. From there, the Authors Of Pain were shown walking backstage and were confronted by Titus O'Neil and Apollo Crews after they pushed down a member of the production crew. O'Neill said they need to treat everyone backstage with respect to which AOP thanked them, but then said "no thanks" and walked off. (c)
Heydorn's Analysis: I don't want to see a bully storyline between Titus Worldwide and AOP. AOP has many more layers than just being bullies that need to be showcased and built upon. Being bullies is too easy and a waste of what makes that team fun to watch. 
-After the commercial break, Bayley hugged the returning Alicia Fox and then was confronted by Kurt Angle. Angle said that she needs to team with Banks again to which Bayley tried to argue. Angle squashed it though and said that her, Banks, and Ember Moon would be taking on the Riott Squad.
(3) AUTHORS OF PAIN vs. REX & RICH GIBSON
AOP decimated the Gibson brothers with a handful of power moves before connecting with the Last Chapter for the 1,2,3 win.
WINNER: AOP via pinfall
-After the match, AOP continued to beat up the Gibson's until they were ran off by Titus Worldwide.
Heydorn's Analysis: The squash match was fine as it served its purpose to elevate and highlight AOP. That said, AOP runs from Titus Worldwide now? Why? Unfortunately, this segment may currently show where AOP stands in Vince's eyes. 
-Backstage, Kurt Angle and Baron Corbin argued about his performance. Finn Balor then entered the office and asked why Lesnar had the multi man match cancelled. Balor and Corbin went back and forth against each other before Braun Strowman entered the shot. Strowman said that he wanted to be partners with Kevin Owens instead of opponents with him because of how bad he's beaten him up the last couple weeks. Strowman then suggested that they take on the team of Corbin and Balor to which Angle agrees. Kurt said he loved the idea and that it would give Corbin a taste of what it's really like to be a part of a dysfunctional tag team. (c)
Heydorn's Analysis: Wow, in what world does that booking make any sense. I'll hold off until the match happens, but seeing Braun just flip the script on Owens really had me searching for some answers. I hope I'm wrong later in the night and will be happy to declare just how wrong I am. That said, this smells of WWE trying to be too cute with their Strowman booking. 
[HOUR TWO]
-Out of the commercial break, Alexa Bliss and Micke James hit the ring. As she walked to the ring, a recap video of the events regarding Alexa Bliss last week within MITB and Ronda Rousey aired. When the video ended, Mickie James introduced Alexa Bliss in a grandiose fashion which the crowd booed. Bliss then thanked James and James said she deserved due to her celebration getting cut short last week due to Ronda Rousey. Bliss gloated that Rousey was suspended and said that she's ok after the attack she suffered. Bliss called Rousey the biggest spoiled brat on the planet as the crowd chanted "we want Ronda." Bliss said that what she did at MITB was legal and James said it was the greatest MITB cash-ins ever. Bliss agreed and then addressed Nia Jax. Bliss then said that while everyone else like Jax and Rousey are out, she's around and is the Raw Women's Champion. She said that counter to what Jax may say, in real life, she is the real hero.
Heydorn's Analysis: Loads of heat for Bliss, especially for the Ronda Rousey references. WWE has something here with Bliss vs. Rousey. The thirty day break is going to work in making the audience's heart grow fonder for Rousey in his absence. The pop upon her return is going to be huge and promos like this from Bliss are part of the reason why.
As the crowd booed, Bliss told them to boo all they want she's still be the champion. The audience then chanted "you suck." From there, Natalya walked to the ramp and said that the count down was on for Ronda's return. Bliss said she was impressed with the fact she can count back from 30. Bliss then made fun of Nattie's social media habits and then dismissed her from the ramp. Nattie said that she wouldn't be going anywhere and that Kurt Angle gave her match against Bliss. Before she walked down to the ring, Nattie said she didn't come to Raw alone. Nia Jax's music hit and the two walked down to the ring as the show went to commercial. (c)
(4) ALEXA BLISS vs. NATALYA
After the commercial, the match was underway with Alexa Bliss in full control. Nattie attempted the Sharpshooter, but Bliss broke free after grabbing the ring apron. From there, Bliss clocked Nattie in the knee and then attempted a pin which was kicked out of at two. Out of the pin attempt, Bliss locked in a scissor submission until Nattie lifted her into mid-air and dropped her with a Michinoku Driver. Nattie then covered, but Bliss kicked out. Immediatley after kicking out, Bliss connected with her double foot stomp and then covered for a two count pin attempt. Out of that pin, Bliss trash talked Nattie. Nattie responded with a flurry of clotheslines and followed that with a suplex. She then connected with a double boot to the face and followed that by hitting the ropes, but was tripped by James. After the trip, Bliss rolled Nattie up, but Nattie kicked out at two. Bliss then hit the ropes, but Jax tripped her which allowed Nattie the time to hit a slam and follow with the Sharpshooter. Soon after it was locked in, Bliss tapped out.
WINNER: Natalya via submission
Heydorn's Analysis: I don't like this decision at all. If the build is going to be for Bliss vs. Rousey, why make Bliss take this loss? Bliss being a credible challenger to Rousey is the hiccup of this feud as it is. Why hurt that credibility even more with this loss? Plus, she just won the title a week ago. Nonsensical booking at its finest. 
-After the match, Seth Rollins was interviewed backstage. Rollins said that he was making no excuses for himself in losing last week to Ziggler. He then said that the loss has driven him and that Drew McIntyre would have the best seat in the house when he beats his buddy, burns it down, and becomes IC champion again.
-Jinder Mahal was shown being photographed backstage until the Riott Squad showed up. They grabbed the camera and then smashed it to the ground as the show went to commercial break. (c)
(5) THE RIOTT SQUAD vs. SASHA BANKS, BAYLEY, & EMBER MOON
After the commercial break, Riott Squad was already headed to the ring. Banks then walked out first for her team and had a disgusted look on her face. Bayley came out next and did her usual entrance. When face to face with Banks in front of the ring, both stared at each other for a bit before turning their back on one another. Moon hit the ring next to a nice reaction from the crowd.
Heydorn's Analysis: The proper analysis at this moment is to question whether we see a turn tonight from Bayley or Banks. I'll let you know when I stop laughing …
The match began with Bayley and Logan. Quickly, Bayley tagged Moon into the match and they both hit a double suplex on Logan. From there, Banks was tagged in and she took her turn and hit a running Meteora on Logan. Then, as Banks tagged Moon in again, Logan made the tag to Morgan. Morgan got some quick offense in until Moon got back on top. Moon's team cleared the ring of every Riott Squad member which left them open for a dive on the outside of the ring. Seeing it available, Moon took to the sky and connected with her running suicide dive through the lower ropes on Riott and Morgan. (c)
Back in the ring after the break, Ruby Riott was in control of the match over Moon. Riott knocked Bayley and Banks off of the apron which caused a distraction and allowed for the other members of the Riott Squad to beat on Moon. Eventually, Moon made the tag to Banks and Banks took momentum back with a flurry of offense including knee strikes and a meteora in the corner. The momentum was short lived as Riott took over shortly on Banks. Then, with her entire team incapacitated on the outside, Riott rolled Banks up for the 1,2,3 win.
WINNER: Riott Squad via pinfall
Heydorn's Analysis: Sloppy match. Some nice spots here and there, but the momentum was all over the place and the finish popped up out of nowhere. 
-After the match, Bayley immediatley attacked Sasha Banks from behind. Bayley destroyed Banks by beating her around each ring post and then throughout the ringside area. The segment ended with Bayley smashing Banks into the ring steps three times before she stood over her and yelled at her.
Heydorn's Analysis: That was something. The attack was well done by Bayley and well sold by Banks. The commentary during the beating obviously pointed to Bayley as the heel. At the same time, the audience cheered Bayley on throughout the entire thing. That can be sorted out with a promo later in the show or next week. The important take away is that we're finally off to the races with this feud. It's been a frustrating road, but this worked. If more of this takes off, those frustrating memories will fade fast. 
-Backstage, Kurt Angle told a referee to find Bayley. Kevin Owens then walked into Angle's office and complained about having to team with Braun Strowman. Angle said he believed Strowman's rhetoric to be genuine and that a budding friendship could be on the horizon. From there, No Way Jose hit the ring with his conga line. (c)
When the show returned from commercial, Cole and the announce team dissected Bayley's actions. Both Coach and Graves were complimentary.
Heydorn's Analysis: This kind of talk is why heels can't get good heat. If Graves and Coach are going to talk that way, they need to be countered by Cole from the babyface side. Otherwise, it positions the heels as good guys. 
(6) NO WAY JOSE vs. MOJO RAWLEY
Rawley came out and ran down members of Jose's conga line. Rawley then cheap-shotted Jose and walked off.
WINNER: No contest as match never started.
Heydorn's Analysis: When Rawley gets on a mic, it usually turns out pretty good. I still believe this guy deserves a longer push.
-Backstage, Kurt Angle confronted Bayley and told her that she needed counseling. Bayley protested, but Angle said if she didn't go, she'd be fired.
Heydorn's Analysis: Counseling? After that tremendous beat down, they go with counseling? 
From there, Braun Strowman hit the ring for his tag team match with Kevin Owens as the show went to commercial break. (c)
[HOUR THREE]
(7) BRAUN STROWMAN & KEVIN OWENS vs. FINN BALOR & BARON CORBIN
After the break, Owens made his way to the ring and a video package aired that showed all the beatings Kevin Owens took at the hands of Braun Strowman. Cole and the announce team then discussed whether or not Owens should trust Strowman when he says he truly wants to be friends. Finn Balor walked out next to a nice response and then was followed by Corbin.
Heydorn's Analysis: Ok, I feel better that the commentary team is playing up the fact that Strowman is messing with Owens. Makes me infinitely more comfortable with how this was booked earlier in the show. 
The match began with Owens and Corbin going toe to toe in the middle of the ring. Corbin took over early with a stiff shoulder tackle. He attempted to follow with a running clothesline in the corner, but Owens countered with a boot to the face. From there, Owens tried to maintain control, but Corbin nailed him with a stiff punch. After, Balor tagged into the match for a few moves, but then left the match in favor of Corbin again. Finally, Owens made the tag to Strowman who got a nice pop. Strowman and Corbin sized each other up before Corbin was plowed over by a Strowman tackle. Strowman then yelled at Owens to get into the match and he obliged with some hesitation. At the same time, Balor tagged into the match as well.
Heydorn's Analysis: Strowman and Owens have some nice chemistry together. Owens has mastered a "scared of Braun" look that he deploys at perfect times. Great stuff. 
Owens immediately took over in the match and stomped Balor in the corner. He then whipped Balor into the corner and then knocked Corbin off of the ring. Then, with both Balor and Corbin in the ring, Strowman and Owens hit duel running moves onto them in their respective corners. Owens used his running cannonball and Strowman used his running splash. The show then went to break as Michael Cole praised Owens and Strowman for their team work. (c)
Heydorn's Analysis: Ahh the classic WWE red herring …
When the show returned from break, Corbin was in control of the match until Owens made the tag to Strowman. When Strowman entered, he destroyed Corbin in the corner and then destroyed Finn Balor after Corbin tagged him into the match. Strowman's moves caused both of his opponents to roll to the outside. From there, Strowman ran out and gave both his patented running shoulder tackle. After, he convinced Owens to do the same thing. Owens connected on Balor, but then was pasted by Corbin with a clothesline. The finish saw Corbin and Balor counted out of the match after they both argued and got physical with each other. They brawled up the ramp which allowed for the referee to reach the count of ten.
WINNER: Strowman and Owens via countout
-After the match, Owens tried to shake Strowman's hand but was denied. He then ran away and Strowman followed to the backstage area. The shot then cut to Strowman looking for Owens backstage, but he was unsuccessful in finding him. (c)
Heydorn's Analysis: The match was all over the place. It had its moments and the chemistry between Owens and Strowman is there. That said, the heels and babyfaces teaming with each other was confusing to watch and made it hard to cheer for either side. Plus, they setup Strowman teasing a friendship with Owens, but that story stalled without a payoff. The night is still young so we should patiently wait and see if it comes later. Regardless, this is WWE being too cute with Braun Strowman. 
-Out of the commercial break, Kevin Owens was shown running away from Braun Strowman. He had his bags with him and attempted to run out to the parking lot with a team of security. Owens then asked the valet for his keys and the valet told him that "he had them." The "he" was Braun Strowman and Strowman threw him the keys and then asked if Owens had insurance. Owens then turned around and saw his car flipped over and smoking from below it.
Heydorn's Analysis: Well, there is your payoff. It was fine and featured another monster spot for Strowman. That said, I'll never understand why this had to be done under the guise of Strowman and Owens being friends. That part didn't click and it highlighted an issue with Strowman. He's so strong that he can come across as bully-like. At some point, Owens is going to have to get the upper hand so that bully (and heel) aura from Braun goes away. 
(8) SETH ROLLINS vs. DOLPH ZIGGLER – WWE Intercontinental Championship
Rollins hit the ring first to the biggest pop of the night. As he walked down, recap shots from last week were shown in which Rollins lost his IC championship. Ziggler walked out next and was flanked by Drew McIntyre. Ziggler got some nice heat. McIntyre got a really nice reaction as well. (c)
Heydorn's Analysis: Love that this is the main event. The reaction for Drew McIntyre must be noted. For the last few weeks, the crowd hums and buzzes when his music hits. That is an "it" factor type response that not everyone in the WWE gets. Main event push is written all over the guy. 
Out of the commercial, official introductions were made and the match got underway. Rollins and Ziggler kicked things off with Rollins drop kicking Ziggler right out of the gate. This caused Ziggler to roll out of the ring to regroup with McIntyre. From there, Ziggler crawled back into the ring, but immediatley caught by Rollins. Then, both men tied up in the middle of the ring as the crowd chanted "let's go Rollins." Rollins took over again and crushed Ziggler with chops before taking Ziggler to the mat with a snap mare. Eventually, Ziggler escaped the hold and took over in the match after backing Rollins into the ring post. From there, Ziggler punched Rollins in the corner and then connected with an elbow drop before locking in his own head lock submission. He then took Rollins down to the mat with the hold still in place. Rollins attempted to escaped a handful of times, but each time, Ziggler fought him off and kept the hold on. Finally, Rollins did escape with a hip toss that caused Ziggler to roll to the outside. Rollins followed and used the ringside area to beat up Ziggler as the broadcast went to commercial. (c)
Heydorn's Analysis: Slow paced match to start, but its working. That pace is allowing the audience to buy in and the commentary is helping that cause while discussing the merits of that strategy for both sides. 
Out of the commercial break, Ziggler was fully in control of the match and had his attention fully placed on the injured knee of Rollins. After a few well placed stomps, Ziggler hit a jumping elbow drop and then covered for a two count pin attempt. Out of the pin, the crowd chanted "let's go Rollins" and Rollins smashed Ziggler sternum first into the ring post after countering an Irish whip. From there, Rollins worked to connect with a strike of his own, but Ziggler launched him over the top rope and onto the floor. Ziggler then brought Rollins back into the ring for a pin, but Rollins kicked out at two. After the pin, Ziggler stomped and punched at Rollins as the audience booed.
Heydorn's Analysis: Alright, they just hit second gear. The match is building nicely and Ziggler is getting legitimate heat. That's a nice foundation to build off of as they work to finish the match off. 
Ziggler then whipped Rollins into the ropes for a move. Rollins countered with a kick to the chest, but Ziggler followed with a sleeper hold. Rollins worked to get Ziggler off of his back by slamming him into the corner, but Ziggler hung on. Eventually, Ziggler fell off and the two collided in the middle of the ring. Rollins got to his feet first and delivered stiff chops to the chest of Ziggler. He then hit the Sling Blade which caused Ziggler to roll out of the ring again. As Rollins attempted a suicide dive, McIntyre tripped him up which caused McIntyre to be ejected. McIntyre protested which caused the referee to be distracted. During this distraction, Rollins covered Ziggler for the three count, but the ref didn't see it. Rollins then stopped the pin on his own accord and punched McIntyre off the ring apron. At that point, Ziggler had already rolled to the outside which gave Seth the opportunity to connect with his suicide dive on both opponents as the show went to the last break. (c)
Heydorn's Analysis: I like the fire Rollins showed when attacking McIntyre. Gave him credibility as a babyface while also allowing him to sell to drum up sympathy. That is the secret sauce to this run of Rollins – selling while maintaining credibility. 
Out of the break, Rollins crushed Ziggler with the Revolution Knee and followed with a cover for a two count. As this happened, Cole told the audience that Drew McIntyre had left the ringside area after being kicked out. Back in the ring and out of the pin, Rollins attempted a suplex on the apron, but Ziggler countered with a stiff DDT.
Heydorn's Analysis: A great move that was sold perfectly by Rollins. Also the type of move that may give Rollins eight more years instead of 10.
After the move, the referee started the count and Rollins made it back into the ring at nine. At this point, the audience chanted this is awesome. As they kept the chant going, Ziggler stomped his foot to call for a superkick, but Rollins countered with a buckle bomb. He then followed with a kick to the face and a cover, but Ziggler kicked out at two. Out of the pin, Rollins climbed to the top rope, but was met by Ziggler. Rollins then headbutted Ziggler off the top and followed that with a top rope frog splash. He then covered for another two count.
[OVERRUN]
Out of the pin, Rollins attempted The Stomp, but Ziggler countered. Then Ziggler attempted his Zig Zag, but Rollins countered. From there, Rollins and Ziggler both exchanged roll-ups before Ziggler connected with the Zig Zag and went for the pin. Again, Rollins kicked out at two. Right after the pin attempt, Ziggler lifted Rollins to the top rope for a superplex. Each time, Rollins blocked it and then followed those blocks with his own superplex which he parlayed into his Falcon Arrow. Rollins then went for the cover, but Drew McIntyre came back and pulled the referee out of the ring. McIntyre then beat on Rollins as Michael Cole talked disgustingly over the actions of team Ziggler/McIntyre. The beating continued until Roman Reigns made the save.
WINNER: Rollins via DQ (Ziggler still IC champion)
Heydorn's Analysis: Stellar match. It had some tremendous pacing that built and climbed for 30 minutes. If for some reason you weren't convinced already, this match was a perfect example as to why Rollins is as over as he is. All that said, the talking point coming out of this thing will be Roman Reigns. Clearly, WWE is positioning him with Rollins so as to have that babyface heat rub off on him. Two problems there. One, they've tried before and it didn't have a sustained effect. Two, Rollins is more over now than before. Fan backlash could easily be swifter and more severe if an even larger part of the audience believe WWE is using Rollins to help the push of Reigns.
FINAL THOUGHTS: Top to bottom an average show with a really great main event match. The build for that throughout the night set the tone for it to be great and it delivered.
---
NOW CHECK OUT LAST WEEK'S REPORT: HEYDORN'S WWE RAW REPORT 6/18: Alt Perspective coverage of the live show including Money In The Bank fallout, Rousey/Bliss confrontation, and more