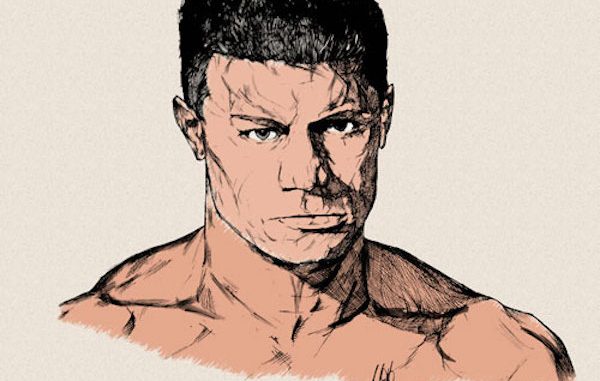 ---
SPOTLIGHTED PODCAST ALERT (YOUR ARTICLE BEGINS A FEW INCHES DOWN)...
---
PWTorch columnist Sean Radican interviewed Cody Rhodes ahead of his IWGP World Hvt. Title match against Kenny Omega tonight at the "G1 Special in San Francisco" set to are live on AXS TV tonight at 8p.m. EST. Rhodes discussed working with The Young Bucks (Matt & Nick Jackson) from a creative aspect on "Being the Elite," working with Undertaker and Shawn Michaels in WWE, and his thoughts on the roles of producers and writers in WWE.
You can read the entire interview below:
Sean Radican: Can you talk about the creative freedom you have to build your character. You're in a very unique situation where you have the ability to really develop your own storylines for ROH and NJPW on "Being the Elite." What's it like having that type of relationship with The Young Bucks to craft that show and build your popularity at the same time?


Cody Rhodes: It's funny on every flight we go on. The big overseas trip. I think Matt Jackson watches that Steven Spielberg/HBO documentary every time and I know why he watches it… because he feels a connection in terms of being a rebel as far as creativity goes. There is no reason why a YouTube show like 'Being the Elite' should be driving as many narratives as it is if you look at traditional pro wrestling. Like you said, wrestling has totally changed. 'Being the Elite,' everything we do on that show people connect to. We know right away. We say it once on the show and the next ROH show we show up at there's a sign. I think the first time we did the FTR bit the next day there's a fan dressed as a coffee cup with it written on there. So, it's really special, 'Being the Elite,' but 'Being the Elite' is Matt and Nick's. Don't let anyone else take credit for that. That's Matt and Nick's and Nick has become a master editor learning as they go.

But for me, I don't look at it as creative anymore or creative control. I was given a set of skills and then I trained to have a set of skills and I spent 12 years working in WWE. I was one of the last guys that was able to wrestle a guy like Undertaker on a full European tour to share a PPV with Shawn Michaels to be in the ring with those guys. If i didn't learn i was never going to learn. I learned from those guys and that's what brings me to what I do today. I don't look at it as being in control of creative. I literally look at it as just knowing myself. I guess knowing my act. Knowing what I would do and what I wouldn't do and going out there and trying it out. The fans will tell you if you got it right or got it wrong. I think that's one of the most backwards ass things in the first place… writers? What are you writing? What on Earth are you writing? I have some friends that are writers at WWE and the most thing they could ever offer was as far as pre-tapes and backstage interviews, they were there to provide a little direction a little coaching. They were there to look at the shot and in that vein they were very valuable, so I see the importance there, but as far as this industry, if anyone ever tells you it's scripted, I dare you to find me a wrestling script. It doesn't exist. We're a rare thing, a rare bird in the world of entertainment. An important bird. The same with producers. I love all those legends. I love them to death. Some of them are like family to me, but how the hell are you going to tell me what to do out there? You don't and that was my biggest mistake with WWE is ever listening. There's a difference between collaboration and advice and being told to do this because that's not how it works. You go out there and you're the one on TV. You take the heat if you suck and you reap the rewards if it's a grand slam. With Matt, Nick, and myself and the crew we have I'm sure there's plenty of people who don't like us in the industry because we're very unruly. We don't take direction. We do what we want, but we do what we want in the interest of the fans, so if you put yourself in their shoes, if you put yourself in those seats, you'll always gets booked again.
You can listen to Radican's interview with Cody below: