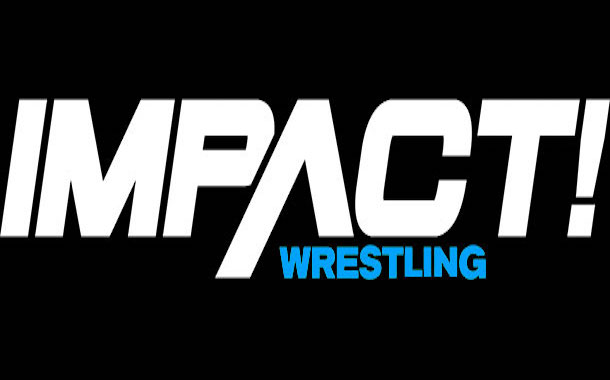 ---
SPOTLIGHTED PODCAST ALERT (YOUR ARTICLE BEGINS A FEW INCHES DOWN)...
---
IMPACT HITS
The Opening Tag Match: One of the best Impact matches of 2018. Pentagon Jr., Fenix, Rich Swann, and Willie Mack delivered a fast-paced, high-energy, twenty minute match that kicked off the show in exciting fashion. Since Impact is now fighting the distinct possibility of fans falling asleep during their show due to the timeslot, it's a smart move to book matches that can hook the audience into staying up past their bedtime. Small nitpick. Can there be a limit on how many "Cero Miedo" spots there are said in a match? Pentagon busted that out at least five times. Maybe do it once and really make it count! Just a thought.
Camerawork: Johnny Impact's promo hyping his match against Brian Cage was fine, but what struck me was the approach used to introduce Killer Kross into the scene. Kross yelled at the cameraman and told him to go away. Instead of that being the end of the segment, they stuck around and captured the rest of the interaction unfold. It is a bit odd, though, that Impact bothered to keep a reality based approach when other characters on the same show are stealing each other's souls.
The Rascalz Debut: Unlike Jordynne Grace, The Rascalz were given the benefit of being introduced in an entertaining squash. Time will tell whether their antics will translate into getting over, but this was a good start to making that happen. Cool finisher used to end the match as well. I've never seen that busted out before and they timed it perfectly.
---
CHECK OUT THE LATEST IMPACT EDITION OF THE PWTORCH LIVECAST
PWTorch.com's Mike McMahon and Andrew Soucek discuss Impact Wrestling! They talk Pentagon/Fenix vs. Mack/Swann, The Rascalz debut, Dreamer vs. Drake, and more.
-On Tune In Radio HERE
-On Apple Podcasts HERE
-Or search "PWTorch" or "Pro Wrestling Torch" on your podcast app of choice
---
IMPACT MISSES:
Mack Loses: All that good stuff I said up above? Yeah, it still stands, but I just wouldn't have booked the match in the first place. Impact has done a lousy job with Willie Mack so far and it appears much of it is due to complete laziness on their end. Mack had his first match at Bound for Glory, then a few weeks later lost to Rich Swann, then he disappeared for a bit, and has now shown up once again. Did he care about the loss to Swann? Did it affect their friendship? What is his mission statement going forward? We don't know, because nothing was made out of it. At times, it feels defeating to care about the storylines in this company because so many of them just don't go anywhere.
Dreamer's Promo: Why would a wrestler willingly choose to make fun of an entire segment of the human population? Tommy Dreamer doesn't like millennials and continually lets us know that. I'm sure this would anger them if any millennials actually still watched the show.
Poor Kiera: "Don't let the darkness consume you…please, please come home." Oh man, poor Kiera Hogan. This company is killing her career. I'm sure she'll be fine when she gets out of Impact and moves on to bigger things, but having to deliver that dialogue was impossible to pull off.
Eddie's in an Institution: Has Impact learned nothing from WCW? Don't put wrestlers in a mental institution! It didn't do much for Ric Flair's career (or Scott Hall's) and it's not going to do anything for Eddie. What would the payoff even be? Another match with Moose?! To give some credit, Moose was actually pretty good here. Everyone else was all sorts of bad. These kind of skits are not going to turn things around for the company. They're like Lucha Underground produced videos, but nowhere near as entertaining or as well acted. So yeah, maybe just stop.
Grace vs. Katarina: Another unimpressive showing from Jordynne Grace. I wouldn't pin this on her, as she once again wasn't allowed to dominate her opponent. Katarina is talented, but on TV she's been portrayed as basically a jobber, meaning Grace should have had no problem winning in convincing fashion. Instead, it was a six minute match with a couple of rest holds.
Dreamer vs. Eli: A neckbreaker onto a cookie sheet? Is that what hardcore is? If for some reason I ever I feel nostalgic for this kind of silliness, I'll just turn on a Raw hardcore match from 2002. In 2018, Tommy Dreamer vs. Eli Drake should not be the main event on a nationally televised wrestling show. Dreamer can still fill a valuable role in the promotion, but battling a former World Champion for 12 minutes isn't that spot. Imagine a cocky Eli taking on a momentum gaining Willie Mack to close out the night. How about Pentagon Jr. in a hot feud with Sami Callihan? Maybe a non-insane Eddie Edwards going 20 minutes with Fenix. This company has the talent to deliver entertaining shows, but the storylines are largely awful and nearly every character isn't used in an effective matter.
---
NOW CHECK OUT LAST WEEK'S COLUMN: IMPACT HITS & MISSES 11/15: The Rascals, L.A.X. vs. Fallah Bahh and KM, Johnny Impact vs. Matt Sydal, Tommy Dreamer's meandering promo