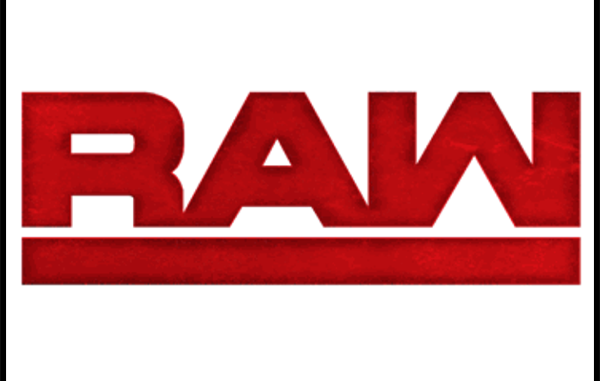 ---
SPOTLIGHTED PODCAST ALERT (YOUR ARTICLE BEGINS A FEW INCHES DOWN)...
---
KELLER'S WWE RAW REPORT
MARCH 18, 2019
CHICAGO, ILL.
AIRED ON USA NETWORK
Announcers: Michael Cole, Corey Graves, Renee Young
---
Tonight after WWE Raw, join me live with guest cohost Travis Bryant of the PWTorch East Coast Cast to break down the show with live callers, mailbag, and an on-site correspondent from Chicago, Ill.
•STREAM LIVE HERE ABOUT 2 or 3 MINUTES AFTER RAW
•CALL: (347) 215-8558
•EMAIL COMMENTS/QUESTIONS: wadekellerpodcast@pwtorch.com
•IF YOU DON'T LISTEN LIVE, SEARCH "WADE KELLER" ON YOUR PODCAST APP TO SUBSCRIBE AND THEN DOWNLOAD OR STREAM THE FULL SHOW AN HOUR OR SO AFTER RAW
---
[HOUR ONE]
-Cole welcomed fans to Raw as the camera panned the crowd. Then Brock Lesnar's music played and he walked out with Paul Heyman. Renee said, "It's about time he shows up to Monday Night Raw." They showed a sign banner in the upper deck that said "BROCK." (If he's a heel, why go out of your way to show that some fans love him?) Graves plugged Seth Rollins vs. Drew McIntyre would happen later.
Brock's music stopped and booed erupted. Heyman began to talk, but the boos got louder. Lesnar smiled wide and held his belt in the air and parade around the ring. Fans chanted "Burn it down!" Heyman began to talk again, and more boos erupted. Heyman finished his introduction. Then he said Seth necessitated an appearance tonight by Brock. He said Seth is a revisionist, a "burn down Suplex City arsonist." He said he spins tales of Shakespearian – no, make that Heyman-level proportions. He said Seth claims that Lesnar has a stylistic problem with people of Seth's athletic prowess and style. Heyman listed the opponents Seth said gave Lesnar a tough battle, and he said Lesnar beat them – Styles, Bryan, and Balor.
Heyman talked about how Seth wants to face Drew tonight, and asked what Seth is thinking. Drew's music played. Lesnar turned sharply toward the stage and sneered a bit as Drew walked out. Drew said it is about time he receives the respect he deserves. He told Chicago that while he talks, they need to close their mouths and open their ears. He told Lesnar to ask his advocate to find him a new opponent for WrestleMania because he plans to brutalize Seth tonight, he won't make WM as a result. Seth hit Drew from behind with a chair. Two referees backed Seth away, and Seth stepped away briefly, but then bashed Drew across the back about ten more time. Yikes. He looked up at Lesnar who seemed impressed and a touch intimidated by Seth's intensity. Seth entered the ring, so Lesnar leaped to the floor. Seth said Lesnar was impressed with how Seth handled the steel chair. Heyman kept talking to Lesnar at ringside to try to manage the situation.
(Keller's Analysis: Everyone was really good here. Lesnar is underrated for his believability portraying his character, although some would say there's very little acting going on. Heyman, Drew, and Seth were all good. WWE should be encouraged by the enthusiasm of the Chicago crowd for everyone in this segment. It was good for Drew to be in the mix in a segment with Lesnar and Heyman, and the Seth beatdown of Drew set up their main event well and let Seth show off being brutally aggressive in front of Lesnar, who sold it with just the right subtlety.)
-Renee hyped that Dana Brooke gets her first title match tonight, and it'll be against Ronda Rousey for the Raw Title. Cole said now that Batista has the No Holds Barred match he wants at WM, they'll hear his unfiltered view on Hunter later. They went to clips of last week's Finn Balor vs. Bobby Lashley match where Lio rush interfered. Then they hyped Lio & Lashley vs. Balor and a mystery partner.
-Balor's ring entrance took place. Cole said he has an idea who his partner will be, and he expected it to be "monstrous." [c]
-A commercial aired for Miz & Mrs returning on Apr. 2.
-They showed Balor with Stephanie McMahon at the Special Olympics in Abu Dhabi last weekend.
-Balor wished fans a belated St. Patrick's Day. He said luck wasn't on his side when he lost the IC Title to Lashley, but he doesn't plan to be a former champion for long. He was interrupted by Lashley and Lio's ring entrance. Lio told Lashley to show off his title, because that's something fans in Chicago haven't seen in a long time. Strowman then revealed himself as Balor's partner. Lio looked worried.
(Keller's Analysis: Why do the mystery partner gimmick if Cole is going to say ahead of time he has a good idea who it is and then basically give it away ahead of time?)
(1) BRAUN STROWMAN & FINN BALOR vs. LIO RUSH & BOBBY LASHLEY
Cole said Colin Jost and Michael Che well be special guest correspondents at WrestleMania and talked about how they've had issues with Strowman. Strowman overpowered Lashley. They cut to an early commercial. [c]
They stayed with the action on split-screen with a Head & Shoulder's commercial starring Becky Lynch. Meanwhile, Strowman tagged in Balor. Lashley soon took over on Balor, elbowing Balor off the ring apron. Lio tagged in briefly, but then Lashley was back in command as they returned from the break. Balor avoided a Lashley charge, but Lio tagged himself in and leaped off the top rope. Balor immediately slammed Rush with an inverted DDT. Strowman reached for the tag and Balor tagged him in. Strowman went after Rush and set up a chokeslam. Rush flip-bumped in what felt like a miscommunication. Strowman tossed Rush around and bashed him across the chest. "The Monster in Monster Mode!" said Cole. Lashley speared Strowman as he had Rush lifted. Balor entered and took Lashley down, but Rush knocked him to the floor. Rush climbed to the top and frog splashed Braun. Braun sent Rush sailing when he powered out at two. Rush cowered in the corner in fear, then tried to run at ringside. He was trapped between Balor and Strowman. Lashley sent Balor into the time keeper area and then Strowman checked Lashley. Strowman went back after Rush in the ring as Lashley regained his senses and retreated up the ramp, leaving Rush alone. Braun chokeslammed Rush and then delivered a running powerslam for the win.
WINNERS: Strowman & Balor in 8:00.
(Keller's Analysis: Good action throughout. Rush, if he's a grown man with any pride at all, won't trust Lashley again after the way Lashley just abandoned him like that.)
-They showed Rousey beating up Dana Brooke last week and then slapping a referee. Graves said she was massively fined by WWE for that. WWE didn't disclose the amount "due to the confidentiality of Rousey's contract."
-Backstage they showed Rousey arriving with her husband Travis Browne. A referee joined by six security guys said she's late and the security is present to prevent an incident like last week. Rousey blew him off.
-Alexa Bliss walked out for "A Moment of Bliss." [c]
-The announcers hyped the WrestleMania line-up so far.
-Bliss said she is a really good talk show host and has been inspiring people all over the world. A camera got in the way of briefly, which seemed to catch Bliss's eye as she was talking. She said WWE's one billion social media followers are buzzing about Elias's announcement coming up. She then introduced Elias. Elias said, "Hello, I am Elias." Bliss flirtatiously said, "Hello, I am Alexa." She said this is a safe place and no one can interrupt his announcement. Elias said he will be the headline musical act at WrestleMania "in the greatest city in the world, New York City." Chicago fans booed. Bliss said she is known for hard-hitting questions. She said last year he said his performance would be the greatest ever. Elias interrupted and said last year is the reason for all of this, and serves as motivation for this year. He said he thrives on the pressure of such moments.
Elias brought up the Chicago Bears and "game-winning field goals." The crowd booed. Elias said he'd make it every single time. He compared himself to Prince, Johnny Cash, or Queen at big events. He said on that night if anyone dares to interrupt him, they will pay. He was interrupted by No Way Jose with Otis from Heavy Machinery leading the parade. They surrounded Bliss and Elias. Bliss said this was supposed to be at the end of her show. She blamed Otis and asked why they bothered having ten rehearsals. Elias yelled at Otis that timing is everything. He was hit from behind by someone in a mask. No Way Jose unmasked to reveal it was him. He entered the ring and challenged Elias. [c]
(2) ELIAS vs. NO WAY JOSE (w/the Congo Line.)
Cole said the match was made official during the break. Graves complained about the cavalcade of misfits at ringside including a cheeseburger and a hotdog. Elias won with a top rope elbow (although he almost lost his balance standing up top) and then his Drift Away.
WINNER: Elias in about 4:00.
-Cole plugged that Batista would give his side of the story later. Graves plugged Rousey vs. Dana. After Elias left, they played Kurt Angle's music and he came out onto the stage. Cole said Angle would announce his opponent for his farewell match at WrestleMania next. Cole said, "It's a man you can't see!" (Okay, he didn't actually say that, but what was the point of ruining Balor's surprise earlier?)
(Keller's Analysis: WWE continues to make sure every segment overlaps or leads into the next these days.) [c]
-Angle thanked the McMahon family for letting him pick his opponent for his retirement match. He said there are so many he wants to face, but there's only one he wants to beat. He said it's the man who has made his life a living hell since he became Raw G.M. Fans booed. He said nothing would make him happier than making Baron Corbin tap out at WrestleMania so he can retire the happiest man in the world. "Oh, it's true, it's damn true." He said he is continuing his retirement tour with a match tonight.
(Keller's Analysis: Boy the crowd sure reacted to that like it wasn't what they were hoping for.)
[HOUR TWO]
(3) KURT ANGLE vs. CHAD GABLE
Cole said Angle has long respected Gable as a fellow Olympian. Gable shook Angle's hand and said he is a hero to him. They looked up and broke clean in the corner. Fans chanted "This is awesome!" early. (I think they'd rather this be Angle's retirement match than a match against Corbin.) Angle got in some early offense, but then Gable settled into working over Angle's arm. Cole wondered if Corbin would ever stop talking about beating Angle at WM if he won. Renee said if that happened, there'd be a riot and she'd lead it. Gable side-stepped a charging Angle, who tumbled through the ropes to the floor. Back in the ring Gable worked over Angle's leg and scored a two count. Angle came back and clotheslined Gable over the top rope to the floor. They cut to a break. [c]
Back from the break Angle backdropped Gable, but Gable came back with a sunset flip. Angle rolled through and applied an ankle lock, but Gable quickly countered and rolled up Angle for a near fall. Angle back suplexed Gable. Gable came back and applied an ankle lock on Angle. Angle teased tapping, but threw Gable into the corner. Angle set up an Angle Slam, but Gable countered with a DDT mid-move. He scored a near fall. Gable went for a top rope moonsault, but Angle moved and then applied an ankle lock. Gable bit his fist in pain and then tapped out.
WINNER: Angle in 12:00.
(Keller's Analysis: Angle's a shell of his former self physically, but this was a cool match to see happen on TV. I suspect it genuinely meant a lot to Gable.)
-Gable raised Angle's arm afterward, but then Baron Corbin's music played. Corbin walked out onto the stage and smiled. He told the fans they shouldn't be booing Angle's WrestleMania opponent. Corbin said fans won't remember anything about him other than his last match, which will be a loss to him. Cole called him smug.
-They went the announcers on camera. Renee said it's a bold move by Dana to try to derail WrestleMania's main event. In the background fans were chanting "Thank you, Kurt!"
-A video package aired on The Shield last week and the Dean Ambrose vs. Drew McIntyre match.
-Sasha Banks and Bayley made their ring entrance. [c]
-Backstage Corbin was talking to The Revival about how hilarious he was, but the Revival acted like they were just humoring him. Apollo Crews challenged Corbin to a match tonight. Crews told him "yes or no" and wouldn't let Corbin talk until he answered. Corbin said yes. Crews said nobody likes him because he's difficult. Corbin said The Revival like him. The Revival immediately said, "Hell no." Crews laughed.
-Charley Caruso interviewed Sasha Banks & Bayley in the ring. She asked if there's any truth to the IIconcis saying they are ducking them. Sasha snapped and said she's "sick and tired of you all…" at which point Bayley interrupted Sasha going after Caruso verbally. She said they're going to make a special appearance on Smackdown Live this week to show they'll defend their titles against anyone who steps up and issues a challenge. Sasha said as for WrestleMania, they look forward to facing… at which point Natalya's music interrupted.
Natalya walked out smiling. She was joined by Beth Phoenix on the stage, who is morphing by the week back into her tough badass wrestling persona. They entered the ring. Beth said she respects the heck out of Sasha and Bayley. She said she wishes she had the opportunity to win the tag team titles when she was competing full time. She said at first she was content to watch from the commentary table, but then she saw Nia Jax and Tamina try to set them back with their jealousy and pettiness. Beth said they also "awoke the dragon." She said maybe her and Nattie's dream could possibly still become a reality. She said she loved her WWE career and all she accomplished, but there's just one thing missing. She eyed Sasha and Bayley's belts. She said since they are saying they'll take on any challenge from anywhere, she said she's ready to step out of retirement and stand beside Natalya and challenge them to a match at WrestleMania. She pointed at the WM sign and everyone turned to the sign.
Bayley said it'd be a huge honor, but wouldn't they like a little more time to prepare. Fans booed a little. Bayley said Beth has been retired for six years and the competition has evolved. Natalya said, with all due respect, the Glamazon is a WWE Hall of Famer. Natalya said she won the Women's Title in this arena in Chicago, and she's not afraid of them. Sasha asked Natalya, "Who the hell do you think you're talking to?" She said they know who Beth is and accepted their challenge. Natalya slapped Sasha. Renee said that was deserved. Sasha smiled and tackled Natalya. Beth yanked Sasha off Natalya. Bayley shoved Beth and yelled at her. [c]
(4) NATALYA (w/Beth Phoenix) vs. SASHA BANKS (w/Bayley)
The announcers talked about the tag match set for WrestleMania. A couple minutes in, with Natalya in control, Sasha rolled out of the ring. Nia then walked onto the stage. She told Phoenix she isn't jealous of her because she did more in her three years than Phoenix did in her entire career. Nia said that Phoenix is back because she's tired of hearing about how good she is. She said she's the prettier, stronger version of The Glamazon. Tamina shoved Beth from behind into the ringpost. She attacked Sasha and Bayley, then ran away before Natalya could reach her. Tamina joined Jax on the stage. Nia said, "See ya' at WrestleMania!" Tamina was all smiles.
WINNER: No decision announced.
-Mojo Rawley talked to himself in a mirror. He talked about his potential and asked himself, "Why can't you figure this out? Figure it out! Figure it out!!" Graves said if he was in front of a mirror less, he'd have more time to figure it out.
(Keller's Analysis: He actually looked at himself in the mirror instead of the camera pointed at the mirror, which was a nice change. Good to see Mojo back after they just dropped his "latest new push" several weeks back.)
-Ricochet made his ring entrance. [c]
(5) RICOCHET vs. JINDER MAHAL (w/The Singhs)
Graves said it'd be a big bragging point to say he beat a former WWE Champion like Jinder. Cole said Aleister Black was back in Holland taking care of some business this week. Jinder took over and applied a long side headlock. When Cole said some wrestlers are upset with Ricochet and Black getting so many early chances, Graves defended them, saying they have taken advantage of them. Ricochet made a comeback. Jinder bailed out to ringside. Ricochet handspring flipped over the top rope onto Jinder and the Singhs at ringside. Back in the ring Ricochet landed the 630 for the win. The crowd popped for Ricochet's finishing sequence.
WINNER: Ricochet in 6:00.
(Keller's Analysis: This is a good role for Jinder at this point. Ricochet is showing some real star power, and getting the crowd to react like that won't go unnoticed.)
-They went to the announcers on camera. Cole said the Warrior Award this year is going to Sue Aitchison, a 33 year veteran of WWE talent relations. They showed wrestlers reacting on Twitter and saying great things about her as pictures were shown of Aitchison with Shawn Michaels, Steve Austin, Triple H, John Cena, Ric Flair, The Rock, and others. Graves said she's one of the people who makes "this insane machine" run smoothly. Cole said on a personal note, he's know Sue for 22 years and he congratulated her.
-Ronda Rousey strode to the ring as fans booed her. Cole hyped the triple threat match at WrestleMania. He said Ronda has to avoid the upset tonight to make sure that match happens. Rousey jawed at the booing fans as they cut to a break. [c]
-Backstage Dasha Fuentes asked Seth if attacking Drew with a chair is the best strategy to prepare for Lesnar. Seth said tonight is for Dean, Roman, and even Brock. He said he hopes Lesnar is watching so he can witness how he isn't afraid to fight fire with fire. He said at WrestleMania he will burn Suplex City straight to the ground.
-Caruso interviewed Dana backstage, asking if she knows what she has gotten herself into. She said no offense, but Dana doesn't have the same resume of other opponents that Rousey has defeated. Dana said underdogs make history. She said she's not naive. She said she might not be better than Rousey, but she just has to be better than her for three seconds so she can become the Raw Champion.
[HOUR THREE]
(6) RONDA ROUSEY vs. DANA BROOKE – Raw Title match
Cole said it might be the upset of all time if Dana beats Rousey. Renee said she's fighting for the locker room. Graves said she's delusional. Dana caught Rousey's leg at the start and then slapped her. Rousey knocked her down and tapped her out with an armbar seconds later. She didn't release right away.
WINNER: Rousey in 20 seconds.
-Dana cried out in agony as Rousey left the hold on for an extra 15 seconds. Rousey shoved a referee who had worked to pry her off of Dana. Rousey nearly rubbed noses with Travis Browne, her husband, at ringside. Security at ringside tried to control Rousey, but Rousey attacked one of them. Browne grabbed the security guy and elbowed him in the face. Browne grabbed Rousey and pulled her over the barrier and helped calm her down. They left through the crowd. The camera went back to the ring where Dana was holding her elbow and crying. Cole said they need a doctor out there.
(Keller's Analysis: I like Rousey and Browne together on TV, with him being the person who can keep her calm. Rousey as a heel so far is such a better fit for her. As are quick decisive tapout wins.)
-Cole plugged "Batista's Side of the Story" later. [c]
-The announcers recapped the Rousey angle before the break.
(7) BARON CORBIN vs. APOLLO CREWS
Renee said if Corbin beats Angle, there will be a riot in NYC. Graves said people riot over McDonald's running out of french fries. Fans chanted "We Want Cena." Corbin ate up the crowd booing him as he dominated Crews. Crews made a comeback with a small package for the surprise leverage pin. Graves called the fans "mouth breathers."
WINNER: Crews in 4:00.
-They showed Batista being mic'd up in his home in Tampa, Fla. [c]
-A recap aired of Triple H and Batista yelling at each other last week.
-Cole asked Batista what his issue with Triple H is. Batista calmly said he just doesn't like the guy. Cole said that's rather vague. He asked if it goes back to Evolution. Batista said it goes back way further than that. He said he's tired of hearing that he owes his career to Triple H and that he made him a star. "All he did is groom me to be his muscle," he said. "His history shows he uses people to protect him and make him look good. He groomed me and used me like some big meathead to protect him. He held me down, shut me out, talked down to me, underestimated me."
Cole said nine years ago he quit WWE. "You walked out on WWE at the height of your career," he said. "Do you blame Triple H for this." Batista said yes, but said he didn't quit. He asked everyone to imagine he had this guy who is supposed to be his buddy, but he's also his boss and he's jealous and he's trying to hold him down. He said Hunter was insecure and knew he couldn't beat him and he wouldn't give him a fair opportunity. He said Hunter didn't think he was a big enough star to be on top of the company. He said since he has left, he's gained worldwide fame and superstar status. "Now I'm in control," he said. He said he put himself in a position to be in control without Triple H.
Cole said Hunter has been nothing but fair to him (Cole) in his career, plus NXT wrestlers too. Batista interrupted and asked him where the term "Cerebral Assassin" comes from. He said he has everyone fooled. "He is the most insecure, selfish, jealous control freak I have ever met," he said. 'That's who the real Triple H is." He said hopefully one day soon Vince McMahon will wake up and fire his ass and end his professional career. He said at WrestleMania, he will end Triple H's in-ring career. "Interview over!" he said. "Get out of my office." He stood, yanked off his earpiece, and stormed away."
(Keller's Analysis: That was really good, but boy did it put out there a lot of things people legitimately have alleged of Hunter for 20 years. Batista was heelish, and I wonder if Hunter didn't want a heel saying those things – which rang true – in an attempt to co-opt them and turn it into a heel making bitter unfair gripes lacking credibility.) 
-Cole hyped Triple H vs. Batista at WrestleMania. Cole said Triple H has never beaten Batista one-on-one.
-Caruso talked about what Strowman did last week to the gift car he received from Colin Jost. She interviewed Braun and pointed out that Michael Che said on Instagram that Braun could use some discipline after his actions. He said he doesn't care what "those two idiots" have to say on social media. He said they should apologize to his face. He said he's so angry, he's entered the Andre the Giant Battle Royal and he's going to eliminate as many wrestlers as possible. Bliss walked up and said she'd like to broker peace between him and Colin and Michael. He said he wants to break them. She said as host of WrestleMania, she'd like a chance to make it right. Braun said he'd give her a week, but if they disrespect him again, he'll show them what discipline really is. He walked off.
(Keller's Analysis: All in all, this isn't an ideal place on WrestleMania for Strowman compared to expectations six months ago, but the SNL tie-in is being played out over several weeks now and is building toward a "WrestleMania-celebrity" type of segment for Braun which is fine considering he didn't really fit in with a hot traditional feud at this point.)
-Drew's music played and he made his ring entrance. [c]
-They replayed clips of Drew attacking Roman Reigns last week.
-Drew stood in the ring and said he could tell at Fastlane that Roman is a shell of his former self. He said last week he pulled back the curtain and this is his yard now. He brought up Joe the Husband and Joe the Father and Joe the Man sitting on his couch at home after his leukemia came back. He said if Roman wants to be a hero and an inspiration, he has a challenge for him. He challenged him to a fight at WrestleMania. There was very little crowd reaction. He said he knows the answer already, as do the fans. He told Roman to look at his wife and children and see the tears in their eyes. He asked Roman to say no and choose his family. He said the fans don't give a damn about him. "I swear to you, if you fight me on the biggest stage of them all, all bets are off and what I did last week is nothing." He vowed to maim and destroy him. "You may have beaten leukemia, but on the grandest stage of them all, you will never beat me!" He snarled into the camera.
Seth appeared on the big screen seething. He said what Drew just did is why he did what he did to him earlier. They jarringly cut to a replay. Seth said what he did earlier was for his brothers, but what he's about to do is for him. Drew met Seth in the aisle and they brawled. Referees and security ran out and tried to pull them apart. Set rolled into the ring and called Drew into the ring.
(Keller's Analysis: Really good delivery from Drew, and a really fired up babyface retort from Seth that set up the main event well. WWE should be concerned at the total lack of crowd reaction for Drew challenging Reigns to a match at WrestleMania. I'd be cautious of bringing up leukemia regularly.) [c]
(8) SETH ROLLINS vs. DREW MCINTYRE
Drew was in control after the break with the match in progress. He worked over Seth's arm. When the action spilled to ringside, Seth went for a moonsault off the steps, but Drew side-stepped him and shoved him to the mat with a splat. They cut to a break. [c]
Back live, Drew held up a chair at ringside. Seth rallied with some dives through the ropes. "Where is this coming from?" asked Graves. Back in the ring Seth landed a sling blade and made the cover. The crowd counted along but Drew kicked out before three. Both were slow to get up. Drew catapulted Seth head-first into the mat and scored a near fall. Seth knocked Drew off balance on the top rope and set up a superplex. Drew blocked it and headbutted Seth to the mat. Seth ran back up and superplexed Drew anyway. He then delivered a Falcon Arrow for a believable near fall. The crowd chanted "Burn it Down!" as Seth set up the superkick. Seth delivered a superkick to Drew's ribs, but before he could make the cover, Brock's music played. Lesnar and Heyman walked out. Drew then surprised a distracted Seth with Claymore Kick for the win.
WINNER: McIntyre in 14:00.
-Lesnar and Heyman smiled on the stage as Drew celebrated.