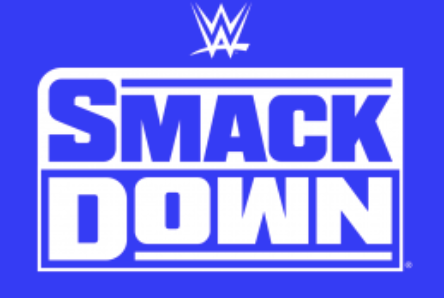 ---
SPOTLIGHTED PODCAST ALERT (YOUR ARTICLE BEGINS A FEW INCHES DOWN)...
---
WWE SMACKDOWN TV REPORT
APRIL 22, 2022
ALBANY, NY AT THE MVP ARENA
AIRED ON FOX
REPORT BY ALEX McDONALD, PWTORCH CONTRIBUTOR
Announcers: Michael Cole, Pat McAfee
[HOUR ONE]
-The show opened with a crowd shot and Michael Cole welcomed the audience to the show. They then showed a graphic for the Tag Team Championship Unification Match at Wrestlemania Backlash, followed by a graphic for Riddle against Jey Uso later tonight, followed by another graphic for Sami Zayn and Drew McIntyre in a Lumberjack match. Cole hyped both matches.
-Adam Pearce was in the ring. He welcomed the crowd to Smackdown then introduced Charlotte Flair. Pearce referred to Charlotte as one of the most dominant women in WWE history. Charlotte's music hit and she made her entrance. Cole and Pat McAfee were shown at ringside. They talked up Charlotte and Cole hyped the upcoming I Quit match with Ronda Rousey as he threw to a video package that recapped Charlotte's segment with Drew Gulak last week.
-Charlotte was in the ring taunting the crowd as they booed. Pearce then introduced Ronda Rousey. Pearce called her a "legend in her own right". Rousey's music hit and she made her entrance to a good pop from the crowd. Cole hyped the I Quit match as they showed a graphic.
-Both women sat at opposite sides of the table. Pearce said he needs two signatures on the contract, which isn't there. Gulak appeared with the contract. Pearce said that Gulak is interning to be his new assistant. Gulak entered the ring and wanted to show a powerpoint on the rules of I Quit matches. Charlotte told him to shut up. Rousey tried to stand up for Gulak, but Charlotte told her that she beat Rousey at Mania. Charlotte said she will explain the rules if Rousey wants. The crowd chanted "you tapped out". Charlotte told the crowd she was fixing her bra and she had already explained that. Charlotte said the match has no rules and only ends when one Superstar quits. Charlotte said she thought of ways to make Rousey quit, then listed some of her moves. She said it doesn't matter because she always finds a way. She said that Rousey is going to say the two best words in the English language, "I quit". Charlotte signed the contract. She taunted the crowd and said she "beat Rousey at Wrestlemania, uh-oh". Rousey said that there won't be a referee to save Charlotte at Backlash. Charlotte taunted Rousey again, telling her she beat Rousey at Wrestlemania. Rousey said a ref won't pull her off of Charlotte, she said she's going to humiliate Charlotte at Backlash by forcing her to admit that Rousey is better. Charlotte turned the table over and retrieved a kendo stick. Charlotte went after Rousey with the stick, but Rousey recovered and beat Charlotte with it. Charlotte retreated as Gulak tried to keep the women apart. Rousey gave Gulak Piper's Pit, then put Gulak in an arm bar. Rousey signed the contract on Gulak while she had him in the arm bar. Charlotte looked on from the ramp.
(McDonald's Analysis: A little awkward. Gulak being the assistant to Pearce now is funny. I wonder if he's going to interview for a new job each week as his new gimmick. That could work, but there's only so many jobs to have, so it can't last long. Rousey didn't get to say much, which is probably for the best. Charlotte did a good job here, but I don't care for the childish taunting. Something better could have been done there. The segment worked for what it was. Rousey looked like a badass at the end, which should be the point of most of her segments. I have a feeling this is going to main event Backlash, which is fine with me. The match should be pretty good, especially if they are allowed to really turn up the violence level.)
-Cole threw to a video package that recapped last week's segment involving Sheamus, Ridge Holland, Butch and the New Day. McAfee said that chaos seems to follow Butch. New Day's music hit and they made their entrance. Xavier Woods was introduced. They showed a graphic for Woods against Butch. Cole hyped the match for after the break. McAfee asked what Butch is going to do tonight. [c]
-The New Day danced in the ring. Sheamus' music hit and Butch made his entrance with Sheamus and Ridge Holland in tow. McAfee hyped this as "fight night". Cole said that Butch is looking for revenge tonight after Butch's loss to Woods a couple of weeks ago.
(1) BUTCH (w/ Sheamus & Ridge Holland) vs. XAVIER WOODS (w/ Kofi Kingston)
Woods tried to roll up Butch, but Butch kicked out right away. Woods went for another roll up, and another kick out. Woods hit a series of punches and kicks, then clotheslined Butch to the mat. Woods then covered Butch for another near fall. Butch fought back and hit a forearm on Woods. Butch then went after Woods arm and stomped on it before applying an arm bar. Cole called it joint manipulation. The two traded holes, until Butch ripped at Woods mouth and face. Woods went down and Butch went after his face again. Butch ran at Woods, but Woods backdropped Butch over the top rope to the floor. Woods then tossed Butch onto the announce table. Kingston joined Woods and they argued with Sheamus and Holland. Butch jumped over the steps and over Sheamus and Holland and took out Woods. Sheamus and Holland celebrated as Kingston looked on. [c]
Butch worked on Woods arm as Woods tried to fight out. Butch stomped at the ribs of Woods. Butch stayed on Woods with the arm bar, but Woods fought up and hit Butch with some right hands and chops. Butch backed up against the ropes as Woods tee'd off. Woods then hit a clothesline, followed by a leg sweep and a senton. Woods hoisted Butch to his shoulders, but Butch grabbed at Woods' ear. Butch is a variation vertical suplex for a near fall. Woods went to the apron and Butch stomped at Woods. Woods then hit a DDT followed by the roll up for the win.
WINNER: Xavier Woods (w/ Kofi Kingston) in 9:00
-Sheamus and Holland entered the ring and tried to talk to Butch. Butch was frustrated and exited the ring. He then jumped over the barricade and entered the crowd. Butch then grabbed a security guard and threw him over the barricade. Butch then left through the crowd. McAfee called Butch a psychopath.
(McDonald's Analysis: Ugh. I guess this is the gimmick. Butch is going to lose every week and freak out. This was better than the last time, but I still don't agree with it. I like the concept that Butch is uncontrollable, but they should convey that in his actual matches. He should fight, not wrestle. His matches should end with stoppage or him getting DQ'ed for going too far or something. This character doesn't work the same way when he's using suplexes and trying to pin opponents.)
-Ricochet was in the back with Aliyah. Aliyah said his match with Jinder Mahal last week was incredible. Aliyah ran down the men that Ricochet has beaten since becoming Intercontinental champion, then she asked what's next. Ricochet said he'll take on all challengers and he wants to be one of the great IC champions. Mahal and Shanky appeared. They taunted Ricochet, then Shanky challenged Ricochet to a match. Ricochet accepted. Mahal looked at Shanky like he did something wrong as Shanky stared after Ricochet.
-Ludwig Kaiser was in the arena with a spotlight on him. He introduced Gunther. Kaiser said that Gunther will stop at nothing to hold up the integrity of this great sport. Gunther's music hit and he made his entrance. Cole said he will attempt to continue his path of destruction on Smackdown. Cole said that Gunther takes over the ring after the break. [c]
-Gunther posed in the ring with Kaiser. A jobber stood behind him, his name was Teddy Goodz.
(2) GUNTHER (w/ Ludwig Kaiser) vs. TEDDY GOODZ
Gunther took Goodz down quickly. Goodz went for a dropkick and Gunther swatted him away, then hit a big boot. Gunther tossed Goodz into the corner and chopped him. Goodz fell to the apron and Gunther suplexed him back inside. Gunther hit a big chop. Kaiser clapped silently at ringside. Gunther hit another chop, bigger than the last. Gunther then slammed Goodz and posed. Gunther then chopped Goodz on the back and locked in a sleeper, followed by a powerbomb for the win.
WINNER: Gunther in 2:00
-They showed replays of the match while McAfee and Cole talked up Gunther.
(McDonald's Analysis: Good stuff. The presentation of Gunther is excellent thus far. I wish they did this with more characters, but I'll take what I can get. Gunther's offense all looks devastating, there's no question about that. I don't envy these local guys that have to work with him. I hope they don't rush Gunther. Let's see how many more of these he can do. There's nowhere near enough babyfaces on the show to put him in a real program yet. It does seem that they have high hopes for the character though, which is a good sign.)
-Cole hyped Riddle against Jey Uso later and threw to a video package that showed how we got to this match.
-Riddle and Randy Orton were in the back. Riddle said he's going to hit Jey with something even sicker than what he used on Jimmy Uso. Riddle said he's happy to be on Smackdown to see his blue bros. Drew McIntyre appeared. Riddle said that he signed himself and Orton up to be lumberjacks in McIntyre's match later. Riddle told Orton not to worry, he doesn't have to wear flannel. McIntyre said that anyone that stands up to the Bloodline is fine with him. Orton said that he and McIntyre are good. They all walked off. Sami Zayn was shown lurking behind them. Cole asked what he was up to.
(McDonald's Analysis: I'm very happy that they acknowledged the long history between Orton and McIntyre. This is such a small thing that WWE too often ignores. It may not seem like it, but it's important to tie up these obvious loose ends and I'm glad they went out of their way to do it here.)
-RK-Bro's music hit and they made their entrance. They showed a graphic for Riddle against Jey Uso. Cole hyped the match for after the break. [c]
-Xia Li was in the back. She said she was the protector, but she hasn't seen anyone worthy of her protection, so now, she protects herself.
(McDonald's Analysis: They're really adding depth to this Smackdown Women's Division. I like it. Li is a heel now it seems, with little to no explanation. Let's see where that goes. Maybe she'll be the new Lacey Evans' first victim.)
-In the arena, the Usos' music hit and they made their entrance. They showed the Wrestlemania Backlash Tag Team Unification graphic again. They then showed Roman Reigns with Paul Heyman watching on a monitor in the back. Cole talked up the over 600 day title reign of Reigns, then mentioned the Usos title reign is at 277 days.
(3) RIDDLE (w/ Randy Orton) vs. JEY USO (w/ Jimmy Uso)
Riddle went behind Jey and took him down with a waistlock and went for a rear naked choke, but Jey fought out. Jey took Riddle down, then ran the ropes. Riddle went for the sleeper again, but Jey threw him off and hit a series of right hands. Riddle recovered and hit a kick that took down Jey, followed by a gutwrench suplex. The crowd chanted for Riddle. Jey took Riddle down again and taunted him. Jey kicked at Riddle. Cole put over how much Riddle has learned from Orton. McAfee and Cole then talked up how Riddle has helped change Orton's personality. Riddle set up a kick, but Jey rolled to the outside. Riddle went for a dive threw the ropes, but Jey caught Riddle with a big punch, then tossed Riddle into the steps. Jey then backdropped Riddle on the announce table. Jey taunted as they cut to break. [c]
Jey had a headlock on Riddle, but Riddle fought up. Jey hit an enzuiguiri to take down Riddle again. Jey taunted Riddle, then the two traded blows as Riddle got to his feet. Riddle got the upper hand with forearms, then a kick. Riddle hit a running forearm into the corner, followed by a second, then a throw. Riddle went for a senton, but Jey moved. They showed Heyman and Reigns looking on in the locker room. Jey stalked Riddle, then got a waistlock. Jey went for a back suplex, but Riddle landed on his feet then hit a Final Flash knee, followed by a Floating Bro for a near fall.
[HOUR TWO]
Riddle propped Jey on his shoulders, but Jey escaped and rolled up Riddle for a near fall. Jey went to the apron, but Riddle caught him and hit a draping DDT. Jimmy jumped on the apron, but Orton took Jimmy off the apron and back suplexed him on the announce table. Riddle went for an RKO, but Jey recovered and hit a pop-up neckbreaker on Riddle for a near fall. Jey taunted but Riddle surprised him with a running knee. Jey recovered quickly with a super kick. Jey went to the top rope and went for a splash, but Riddle got his knees up, then rolled into the cover for the win.
WINNER: Riddle (w/ Randy Orton) in 11:00
(McDonald's Analysis: That was excellent. Really good TV match. The match last week was good, but this was much better and I give a lot of that credit to Jey and how much better he is in the ring then Jimmy. I'm fine with this feud so far, but a match like this makes me wish Riddle and Jey were in a singles feud against each other bringing a level of prestige to the mid card. Great action and a good story in the background with Reigns. Hopefully, we get to hear his thoughts on the situation tonight.)
-They showed Reigns and Heyman in the back. Reigns got out of his chair and looked upset. Riddle and Orton celebrated in the ring as the Usos walked up the ramp. Cole and McAfee discussed how unhappy Reigns must be.
-Cole threw to a video recap of the Women's Tag Team title match on Raw this past Monday. Afterwards, Sasha Banks' music hit and she made her entrance. Cole proclaimed this "boss time". Banks had Naomi at her side. Cole said they will "thank the WWE Universe" next. [c]
-Kayla Braxton was in the ring with Banks and Naomi. Kayla said that Naomi called their shot two months ago and they've been unstoppable since winning the titles. Naomi said that they're just getting started. The crowd chanted "you deserve it". Naomi said she knew what they were capable of together and that's why they're dominating and "glowing". Banks called them a sisterhood. She said Naomi had her back since day one, and she'll always have her back. Banks said that the Boss and Glow have no competition. Naomi ran down their past opponents. Natalya's music then hit and she made her entrance with Shayna Baszler. Natalya said they didn't beat them. Banks said she saw Natalya and Baszler at Mania, watching them win. Natalya said she's a three time Guinness World Record holder. Baszler said they're going to take the titles, and then the fun's over. Baszler said everyone is looking at the next Women's Tag Team champions. Banks and Naomi held up the titles. Naomi told Natalya and Baszler to try to "come and take them".
(McDonald's Analysis: That was not good. No part of that was good. I was praying that Naomi would turn on Banks when Banks mentioned that they had always had each other's backs. At least Naomi as a heel would be new and interesting. Otherwise, this promo was awful with Naomi doing most of the talking. Baszler and Natalya make sense as the next challengers, but I can't picture them as real threats. I would much prefer the team of Asuka and Xia Li.)
-Mad Cap Moss and Happy Corbin were in the back. Corbin said it made him happy to see Moss win last week. Corbin said he's willing to be the bigger man and forgive Moss. He asked to have him back. Moss thought it over for a second. Moss told a bad joke, then said that ship's sailed and declined Corbin's offer. Moss' music hit in the arena and he made his entrance. They showed a graphic for Moss against Angel Garza. Cole hyped the match. Moss fawned over the Andre the Giant Memorial Battle Royal trophy. [c]
-Cole hyped Summerslam tickets on sale now. He then threw to a video package on Raquel Rodriguez. The package showed highlights of Rodriguez in NXT. Cole said she will debut next week.
-Los Lotharios' music hit and they made their entrance. They then did the Kiss Cam gimmick. Don't worry, they found another more than willing plant.
(4) ANGEL GARZA (w/ Humberto Carrillo) vs. MAD CAP MOSS
Moss and Garza tied up and Moss took Garza to the corner but Garza punched Moss. Moss hit a waistlock takedown, then ran the ropes before hitting a big shoulder block. Garza got knocked to the apron and Moss knocked Garza from the apron to the floor where he took out Carrillo. Moss followed Garza to the floor and tossed him back in. Carrillo grabbed the leg of Moss as he tried to enter the ring and Garza attacked Moss to take the upper hand. Moss quickly recovered and hit a fall away slam followed by a big punch. Moss knocked Carrillo off the apron again, then hit another shoulder block on Garza, followed by the Punchline for the win.
WINNER: Mad Cap Moss in 2:00
(McDonald's Analysis: I can't get into this. They lost me when Moss came out last week as the same guy. He's exactly the same, he's just not next to Corbin. That doesn't make him a face. It also doesn't make his jokes funny or the gear less stupid. I love how when WWE makes a badass heel who's getting over a face, they change them and make them vanilla, but in a situation where they should change a character, they don't. It doesn't make any sense.)
-Corbin entered the ring and took out Moss. Corbin pounded on Moss then taunted the crowd. Corbin hit the End of Days then walked over to the trophy. Corbin hoisted the trophy to his shoulder and walked off with it. McAfee called Corbin a scumbag.
-Sami Zayn was in the back. He walked up to Roman Reigns' locker room. Zayn teased knocking on the door. [c]
-Cole threw to a Make-A-Wish commercial.
-Reigns was in the back. Jey told him he was about to win. Jey said it won't happen again. Heyman said there's a guest to see Reigns. Heyman said that it's Sami Zayn. Zayn entered. He said he acknowledges Reigns and that he's a big fan. Zayn said that Reigns is the Head of the Table, no question. Zayn called himself the locker room leader and he sees and hears everything going on. Zayn told Reigns that McIntyre was getting "chummy" with RK-Bro. Zayn said that RK-Bro are going to be lumberjacks in his match. Zayn told Reigns that they said disrespectful things about Reigns' family. Zayn said he has a proposal. Zayn said he needs to beat McIntyre to regain his credibility. Zayn said if he could get some help with that, he would help in return. Zayn told Reigns that he can be a valuable ally. He reiterated that he acknowledges Reigns and Zayn needs Reigns to acknowledge him. Zayn left. Reigns said that there's people on the show running their mouth about them. He told the Usos to take his name out of their mouths.
(McDonald's Analysis: Zayn is the man. That was great. I wish we could see him and Reigns play off of each other more often.)
-Cole threw to another chapter of the Lacey Evans story. She said that she grew up without her mom. Evans said she didn't have her mom and she was left sobbing in a pile of dirty clothes. She said she does her own makeup before shows because she had to teach herself what beauty was and how to use makeup. Evans talked about her amateur wrestling career. She said she juggled a job, wrestling, and school. She would come home in the rain and find her father high and asleep with a li cigarette in his mouth. She said not everyone has been in situations that scare them to death. She said she's confident. A wife, a mother, a Marine, and a WWE Superstar. She said she's not better than the other Superstars, and they sure aren't better than her.
(McDonald's Analysis: I really, really don't know what to say about these vignettes. How long are they going to do this and what's the end game here?)
-The Smackdown theme played as the lumberjacks made their way to the ring. The showed a graphic for McIntyre against Zayn and Cole hyped the match and explained the lumberjack rules. [c]
-They showed a graphic for Ricochet and Shanky in an Intercontinental title match next week. They then showed a graphic for an I Quit Match Beat the Clock Challenge between Charlotte and Rousey next week. Cole said the winner will be the woman that can make their opponent quit the fastest.
-McIntyre's music hit and he made his entrance. Cole threw to a video package on how we got to this match. Zayn's music then hit and he made his entrance. Before the match could start, the Usos' music hit and they made their entrance. Cole speculated that they would be lumberjacks.
(5) SAMI ZAYN vs. DREW McINTYRE – Lumberjack Match
Zayn exited the ring and tried to talk to the lumberjacks. The New Day and Shinsuke Nakamura threw him back into the ring. Zayn then exited the ring again and tried to go over the barricade. The same faces brought him back to the ring. McIntyre landed a couple of big chops on Zayn in the ring. Zayn knocked McIntyre to the outside. Holland and Sheamus pounded on McIntyre, then tossed him back in. The New Day came around the corner and stared at Sheamus and Holland. [c]
Zayn was in control. He kicked McIntyre to the outside where Sheamus and Holland pounded on McIntyre again before tossing him back in. In the ring, Zayn went after McIntyre, but McIntyre recovered with a Glasgow's Kiss headbutt. McIntyre hit a belly to belly throw, followed by another. McIntyre then hit a neckbreaker, followed by a kip up. McIntyre measured Zayn, then counted down, but Zayn rolled out of the ring. Riddle and Orton went to toss Zayn back into the ring, but the Usos attacked RK-Bro. The other lumberjacks got into a huge brawl at ringside. McIntyre followed Zayn to the outside. McIntyre tossed Zayn into the ring, but Mahal, Shanky, and Sheamus beat on McIntyre before they tossed him back into the ring. Zayn rolled to the outside and McIntyre looked for him, but couldn't find him. McIntyre leaped over the top rope and took out all the lumberjacks. Zayn exited through the crowd.
WINNER: No Contest in 8:00
-Adam Pearce appeared on the stage and announced a steel cage match for next week between Zayn and McIntyre.
(McDonald's Analysis: Well, I didn't know how they would get there, but I kind of figured that's where this was going. I figured this would be at the PPV, but this is fine too. Zayn was great here as always and did the great heel work of finding yet another loophole when his original plan didn't work out the way he thought it would. Also, with Nakamura as a random lumberjack, I guess that kills the notion he was going to challenge Reigns sometime soon.)
-Jinder Mahal and Shanky attacked McIntyre from behind. McIntyre fought them off. Zayn watched from the crowd as McIntyre counted down, then hit Mahal with a Claymore. McIntyre celebrated in the ring and stared at Zayn in the crowd. McIntyre taunted Zayn and pointed his sword at him.
-Cole ran down the line-up for next week as they showed graphics. McIntyre got next to McAfee and told him he's going to tear Zayn apart in the cage next week.
FINAL THOUGHTS: Better than last week, but these shows really suffer without a big title program involving Reigns on top. They're doing their best to fill the void with Zayn-McIntyre and the Usos-RK-Bro story, but it still feels like something is missing. The match with Jey and Riddle was excellent and a great anchor to the show. I would love it if Smackdown gave us a really good match like that in the middle of the show every week. They have the guys capable of it, but they choose not to on most weeks. Gunther, again, looked good and is being handled very well. I wonder what the next step is for him. On top of that, Smackdown has a new focus on the Women's Division with a new character in Rodriguez and some returning characters in Li and Evans along with a focus on the Women's Tag Team titles. The Rousey and Charlotte program seems to be heading to it's logical conclusion at Backlash with the I Quit match, and both women will have some new opponents coming out of it. All of that is promising moving forward. Smackdown has a positive trajectory going forward for the most part, but a lack of top stars on the brand make the show feel lesser than. Reigns needs to get involved in something quickly. Even if the program or opponent is "less than", he makes the show feel more important and bigger. Therefore, the more the Tribal Chief is involved, the better.