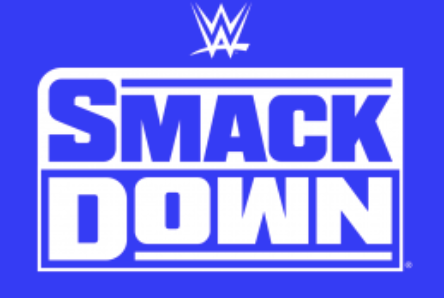 ---
SPOTLIGHTED PODCAST ALERT (YOUR ARTICLE BEGINS A FEW INCHES DOWN)...
---
KELLER'S WWE SMACKDOWN TV REPORT
JANUARY 6, 2023
MEMPHIS, TENN. AT FEDEX FORUM
AIRED ON FOX
Commentators: Michael Cole, Wade Barrett
---
[HOUR ONE]
-The show opened Sami Zayn, Solo Sikoa, and the Usos tossing chairs and standing on the announce desk. Michael Cole said that The Bloodline has been pissed off since Roman Reigns & Sami Zayn lost to John Cena & Kevin Owens last Friday night. The Bloodline music played and Roman Reigns walked out with Paul Heyman. Barrett said Reigns is a results-oriented wrestler. He said losing last week stung, but two wins on Raw might have righted the ship. Cole said other than a DQ, it was the first time in over three years Reigns has been involved in a loss in WWE. Barrett said it was Sami who lost the match, not Reigns.
The complete Bloodline assembled mid-ring as the music faded. Fans chanted "Ucey! Ucey!" Heyman handed Reigns the mic and then Reigns milked the moment before asking Memphis to acknowledge him. Reigns said they're going to do things differently and let Sami talk first. Sami said this year is their year and they started it off right. Reigns sneered and said he didn't want to focus just on this year. He said he wants to focus on last year.
Reigns said he and Sami had the biggest Smackdown match of the year against John Cena & Kevin Owens. "And what do you think happened?" he said. Sami looked around nervously. "Some say we lost," he said. Reigns laughed like a crazy man. Jimmy Uso laughed. Solo didn't flinch. Reigns said it's not in his DNA and he had to think long and hard about it. He said he didn't lose. He pointed at Sami and said, "He lost." Reigns said his shoulders weren't on the mat, Sami's were.
He said he's got one question. He asked Sami why he guaranteed a win and called his shot. Reigns said he calls his shots and he always wins. He said it's embarrassing to call your shot but fail to deliver. He asked Sami if he wants to be the Tribal Chief. "Why are you doing things like me?" Reigns said. "Are you trying to be like me? Do you want to do what I do? Do you think you can do things better than me?" He looked at Sami and asked if he thinks he's him. Reigns yelled and got more intense, Sami backed up and cowered as Reigns got even more threatening. Kevin Owens' music interrupted.
Owens looked at the ring and said before things go too far, Reigns needs to calm down and take a deep breath. He said he has some misdirected anger going on. He said Reigns is always calm and cool. He said the last time Reigns was like that, he was the cause of it. He told Reigns that his problem isn't with Sami, it's with him. He said Reigns does have a KO problem. He said it's time to show everyone what the Tribal Chief does. He said a good way to take care of the KO problem is at the Royal Rumble in a singles match for the Undisputed WWE Championship.
Reigns – who was still flustered – said, "Sure, whatever!" He said he just wants him gone forever. Owens said he'll leave for now and see him at the Rumble. He told Sami he'll see him "when you manage to dig your balls out of Roman's pocket."
(Keller's Analysis: KO to the rescue just in time. As usual, Reigns was great on the mic. WWE is making wins and losses feel so important with follow-up like this. Underlining that Reigns hasn't been part of a loss in three years just adds to the gravity of what happened last week. Sami's reaction to Reigns showing anger toward him was great, including his increasing angst as Reigns seemed to be building up rage as he talked about Sami losing last week. KO coming out shows the latest sign that KO is the person who can save Sami from the obsession with being accepted by The Bloodline and stand up for Sami when Sami can't stand up for himself.)
-Cole shifted to plugging the Undisputed WWE Tag Team Title match scheduled later. [c]
-Charlotte arrived in a white BMW convertible. Cole said she was arriving in style. He noted she is a 14-time WWE champion. He said she'll appear later in the ring.
(1) KOFI KINGSTON (w/Xavier Woods) vs. SANTOS ESCOBAR (w/Joaquin Wilde, Cruz Del Toro, Zelina Vega)
As Kofi made his entrance, they showed a clip from earlier in the day of Legado del Fantasma confronting New Day backstage with Kayla Braxton holding a mic. Santos Escobar said he'll enjoy eliminating him at the Royal Rumble. Kofi dared him to make a move. They cut to Cole hyping the Rumble coming up later in the month. He said it's his favorite event. The bell rang 22 minutes into the show. They cut to a very early break with Kofi in control and Escobar regrouping at ringside. [c]
Cole talked about El Fantasma being Escobar's father. As Kofi rallied at 8:00, Cole said there was breaking massive news about the Rumble that they'd get to after the match. Wilde grabbed Kofi's leg and then Escobar caught him with a Phantomv  Driver for the win. Cole called it a massive win, with no condemnation for the cheating or qualifying the win as being a result of outside interference.
WINNER: Escobar in 10:00.
(Keller's Analysis: Good match. Disappointing framing of the finishing sequence by Cole afterward.)
-C0le said the match is official – Reigns vs. Owens for the title at the Rumble. Cole said Reigns agreed to the match in a highly emotional state. He said Owens, in typical KO fashion, played on Reigns when he was worked up.
-Backstage Sami knocked on The Bloodline door. Heyman answered. Sami said he has to explain to Reigns that he's not trying to be him. Heyman said now is not the time. The Usos walked up and Heyman said Reigns was waiting for them. They walked right past Sami and Heyman into the locker room. Jimmy was friendly and Jey looked at Sami like he was in big trouble. Heyman said he told Sami to stay three steps ahead and it's too soon to try to make things right. "Hey, think about this," Heyman said. "I still love you." [c]
-A soundbite aired with Liv Morgan. She said she loves chaos, and she'd like to enter the Rumble first and take on everyone.
-They went to Cole and Barrett at ringside. Cole said he'd prefer no. 30. He hyped the 30-Woman Rumble match. Barrett said Bray Wyatt's first match since returning will be at the Rumble against L.A. Knight. They commented on clips of last week's appearance of Uncle Howdy.
-Braxton interviewed Knight backstage. He said he was walking through Memphis earlier feeling pretty good, but not because he was in Memphis. He said he was happy because Bray couldn't keep his goon in line last week and now he gets to pick apart the remaining pieces at the Rumble. He said everyone will be talking about him at the Rumble.
-Karrion Kross and Scarlett made their ring entrance. They replayed the angle two weeks ago when Emma slapped Scarlett. [c]
(2) EMMA & MADCAP MOSS vs. SCARLETT & KARRION KROSS
They joined the match in progress after the break with Kross battling Moss. Emma and Scarlett tagged in. Cole said he's terrified of Scarlett. When Emma made a cover, Kross yanked her off. Emma stood and slapped Kross. Kross brushed it off and smiled. Moss tagged in and went after Kross aggressively. Scarlett tripped Moss as he ran the ropes, giving Kross the opening to take control. Meanwhile, Scarlett threw Emma into the ringpost and over the announce desk. Kross then put Moss in the Krossjacket in the ring for a submission win. Kross addressed Rey via the ringside camera after the match that he will suffer the same fate.
WINNER: Kross in about 5:00
(Keller's Analysis: Not a lot to this, but Emma and Scarlett were pretty good during their minute or two battling.)
-They went to Cole and Barrett at ringside. Cole said last week was the most watched episode in over two years. He said Smackdown is a juggernaut. He said one of the reasons was Ronda Rousey. They threw to a sponsored recap of last week's title defense by Rousey and Charlotte's return and victory. [c]
-They showed headlines about King of the Ring on July 1 coming to London, England at The O2 arena.
-They showed the exterior of the Jerry Lawler Hall of Fame Bar & Grill. They went inside where Sheamus and Drew McIntyre gave each other friendly slaps which got more intense with each one as they reminisced about their past matches. Sheamus said if they did all that to each other, imagine what they'll do to the Usos. They said it'll be banger after banger after banger. The bar patrons joined in.
(Keller's Analysis: The interior design of that bar looked like it was thrown together that afternoon by stapling a bunch of Jerry Lawler's memorabilia from boxes in his attic to the blue painted walls.)
[HOUR TWO]
-Charlotte made her ring entrance. Charlotte asked the fans if they missed her. She said she missed them too. She said Rousey found out payback's a bitch. Fans chanted, "Thank you, Charlotte!" She said she was gone for eight months, and whether you loved to hate her or hated to love her, she was gratified by the fan response for her return last week. She said she's always been about passion, consistency, and dedication for what she does in the ring. She said she might be a lot of different things to a lot of different people, but one thing she's not is complicit. She said she will knock down any obstacle that stands in her way. She said a champion expects the unexpected and rises to any occasion. She said she's done that 14 times. Sonya Deville interrupted. "Hold the phone," said Cole.
Deville said the hillbillies in the crowd might not be able to see through her lies, but she can. She said there should be an asterisks through no. 14 because she beat a half-dead Ronda Rousey. She asked how she'd fare against a fresh fighter. She dropped the mic and took off her robe. Deville said if she wants to prove she's a real champion, she should put her title on the line right now. Charlotte asked the fans. They cheered.
(Keller's Analysis: Charlotte was less robotic and less catch-phrase oriented and more a relatable person. It was good to acknowledge how she has been both cheered and booed and show she's a good sport about it before defining why fans should admire and root for her. She's typically a better heel than a babyface, but this as a promising start to her run as a babyface.)
(3) CHARLOTTE vs. SONYA DEVILLE – Smackdown Title match
Barrett said the difference this week is Charlotte is fresh in her impromptu match compared to Rousey. They cut to a break a few seconds into the match.
(Keller's Analysis: So heel commentators can point out negatives about babyfaces, but the lead babyface announcers can't point out negatives about heels?) [c]
Cole said Charlotte told him she hadn't missed that much time since she started with WWE and she missed it and the fans. They are really leaning into giving fans reasons to cheer Charlotte. Charlotte won with a Figure-Eight.
WINNER: Charlotte in 7:00.
-A video package aired on Cody Rhodes.
-Ricochet made his ring entrance. [c]
-A vignette aired on Lacey Evans showing her applying the Cobra Clutch in a ring. She had a sinister grit to her appearance and facial expression.
(4) TOP DOLLA (w/B-Fab, Ashante "Thee" Adonis) vs. RICOCHET – Winner Earns a Spot in the Rumble
Top Dolla threw Ricochet across the ring early and had a demeanor that suggested he hadn't forgiven Ricochet for jokes at his expense last week. Barrett pushed that Dolla should focus on pushing people around with his size and strength and not trying to be Rey Mysterio. Dolla danced over Ricochet on the mat. Ricochet up-kicked him and then rolled him up for a near fall. Ricochet rallied and landed a quick top rope shooting star press for the win.
WINNER: Ricochet in 3:00.
-Afterward, Top Dolla offered a handshake to Ricochet. Ricochet was hesitant, but then moved in and hugged him. Dolla raised his arm. Adonis superkicked Ricochet and then Dolla yelled at down at Ricochet. "You think I'm a joke?" he said. B-Fab took a shot, too. Adonis mounted him and punched away at him. Barrett said Hit Row don't look like a joke anymore. Braun Strowman ran out for the save. Hit Row fled the scene.
-They went backstage to the Bloodline locker room. The Usos were getting hyped up and then left Reigns and Heyman behind. Reigns told Heyman to bring him Sami. [c]
-A video hyped Gunther vs. Braun Strowman next week on Smackdown with the IC Title on the line.
-Back to Reigns and Heyman, Sami walked in and assured Reigns that Reigns is the Tribal Chief and he apologized if he gave off a different impression. Reigns leaned forward and took a deep breath. He said he doesn't accept his apology. Sami buried his face in his hands. Reigns said he holds himself to a very high standard and, at the end of the day, he has to control his own anger. He said no one deserves to be spoken to in front of the whole world like he did earlier. "I don't accept your apology because I should be the one apologizing," he said. Sami got wide-eyed and exhaled with relief. Sami said Reigns is under a lot of pressure and he understands. Reigns said he appreciates it, but there's no excuse. He said KO was right. He said he's not mad at Sami, he's mad at KO, and he took it out on him. He said that's not right, but he'll fix it. Heyman sat next to Sami and smiled and said the Tribal Chief has given him the opportunity to redeem himself as he'll face Owens one-on-one. Sami soaked up the news, then nodded and said, "Yeah, let's do it." The Usos began their ring entrance. Sami got up to join them, but Reigns told him to sit down so they can watch the match together. Sami seemed happy as he sat back down next to Heyman.
They went to the Usos arriving at the ring. Drew & Sheamus made their ring entrance second. Then formal ring introductions took place. [c]
(5) THE USOS (w/Solo Sikoa) vs. DREW MCINTYRE & SHEAMUS – Undisputed WWE Tag Team Title match
The bell rang after the break to start the match. They showed Sami watching in the back with Heyman and Reigns. The Usos took control a minute in. They knocked Drew off the ring apron. Jey leaped through the ropes and hit a flying forearm. They cut to a break at 4:00. [c]
Sheamus hit Rey with his barrage of forearms to the chest after the break. Sami offered popcorn to Reigns and Heyman. Heyman accepted. Reigns shot him a look that said, "I don't eat carbs drenched in fat." Jimmy landed a top rope splash a minute later for the near fall. Drew and Sheamus took over and delivered top rope White Noises from opposite corners. They went back to the locker room and Reigns had given in and was munching on popcorn, but out of his own bucket. Drew went shoulder first into the ringpost, so Sheamus tagged himself in. The Usos caught him with a double superkick and 1D for a believable near fall. Drew broke up the cover. Barrett said you can't get closer to three than that. "Are you kidding me?!" exclaimed Cole.
Solo took a cheap shot at Drew at ringside a minute later and then dropped him over the ringside barricade. Butch and Ridge Holland ran out and went after Solo. They dumped him over the ringside barricade. Jimmy gave Sheamus a superkick, but Sheamus rebounded off the ropes with a Brogue Kick. Jey pulled Jimmy to ringside before Sheamus could cover him. Sheamus went after Jimmy and then threw him back into the ring. Jey rolled up Sheamus and then Jey pushed his feet against Jimmy for extra leverage. Sami leaped up in excitement and shook the popcorn bucket in front of his crotch as popcorn exploded in all directions. Heyman stared him down like he was some weirdo. Cole said next week could be the most important match of Sami's career.
WINNERS: The Usos in 15:00 to retain the WWE Tag Team Titles.
(Keller's Analysis: Good tag match, but it didn't feel like the belts were really at risk despite the quality of challengers. The scene with Sami in the locker room watching added something to the match, too.)
---
Check out my conversion with Tyler Sage on the PWTorch YouTube Channel earlier today regarding Vince McMahon returning himself to power in WWE…