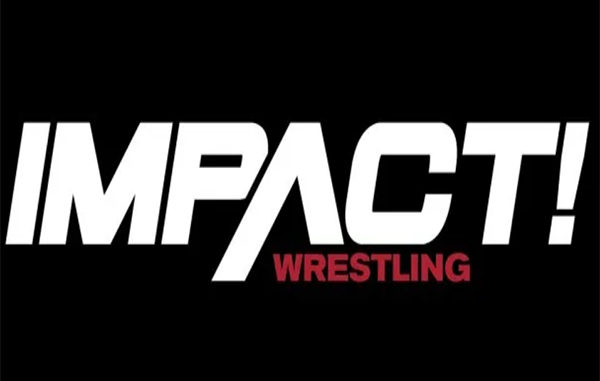 ---
SPOTLIGHTED PODCAST ALERT (YOUR ARTICLE BEGINS A FEW INCHES DOWN)...
---
IMPACT WRESTLING TV REPORT
MARCH 30, 2023
LOS ANGELES, CA
AIRED LIVE ON AXS TV
REPORT BY DARRIN LILLY, PWTORCH CONTRIBUTOR
Commentators: Tom Hannifan, Matthew Rehwoldt
-"We own the night" intro video.
-Hannifan and Rehwoldt introduced the show from a studio in Los Angeles and plugged it as the first ever live Impact. They ran down the card for Multiverse United. Santino joined them. They talked about the injuries to Mickie James and Josh Alexander, then discussed the matches at Sacrifice. They pitched to a video package about the upcoming Tanahashi vs. Mike Bailey match. Afterwards, they discussed the attributes of both wrestlers and called it a dream match. They pitched to a never-before-seen (on AXS TV) match between Hiroshi Tanahashi and Lance Archer.
(1) HIROSHI TANAHASHI vs. LANCE ARCHER
This match was from August 14, 2021 at the Resurgence event in Los Angeles. Tanahashi won after a High Fly Flow.
WINNER: Hiroshi Tanahashi.
-Hannifan, Rehwoldt, and Santino discussed the match. Santino picked Tanahashi to win tonight. [c]
-An outside shot of LA was shown as Hannifan plugged the Power Hour on AXS TV. He pitched to Gia Miller, who interviewed Rocky Romero. He hyped up the Multiverse Show. Miller pitched back to the studio. The hosts discussed Romero and the X Division scramble match. Footage played of Trey Miguel beating Lince Dorado at Sacrifice as they talked. The hosts pitched to a video featuring Minoru Suzuki and Kenta, then discussed the match afterwards. Santino picked Kenta to win. [c]
-Hannifan plugged more AXS shows as they showed a shot of LA. Fred Rosser joined Hannifan and Rehwoldt. He talked about the Multiverse show and his match tonight. Hannifan pitched to Chris Bey & Austin beating the Motor City Machine Guns for the tag team titles and a match between the two teams from July of last year. They also showed clips of a match between the two teams from Overdrive last year, as well as Bey & Ace vs. Aussie Open and Bey & Ace beating TMDK. Rosser picked Bullet Club to win their match tonight. [c]
-Jody Threat vignette. She said that people who don't earn things don't know how to keep them. A graphic said she will be here next week. Hannifan and Rehwoldt talked about Threat and next week's show. Hannifan talked about the injury to Mickie James and the title picture. Mickie joined Hannifan and Rehwoldt. She said she was heartbroken for Josh Alexander and that she is feeling better. She said there isn't much you can do about a rib injury; you just have to give it time. She said she was disappointed about being on the sidelines but she would be there tonight to watch. Hannifan previewed the next issue of Pro Wrestling Illustrated, which features an all-Knockouts magazine cover. Mickie talked about the Knockouts division.
(2) MIYU YAMASHITA vs. KILLER KELLY
This match was from the recent tapings in Windsor. It was Miyu's debut in Impact. The announcers talked about her background. They locked up at the start. Miyu dropped Kelly with a kick. Kelly smiled and backed into the corner. Miyu kicked and tripped Kelly to the mat and followed with a running kick for a two count. Miyu delivered a series of kicks to Kelly in the corner. Fans chanted for Kelly. Kelly made a comeback with knees and kicks. The fans cheered. Kelly scored a two count. Kelly punched Miyu and followed with a suplex.
Miyu connected with a kick and a clothesline and got a two count. Miyu put on a submission that looked like a Cobra Clutch. Kelly headbutted Miyu and suplexed her into the corner. Kelly dropkicked Miyu. Fans were behind Kelly. Miyu came back with a kick. Killer gave Miyu a pump kick. They traded punches. They fought on the floor. Kelly pulled Miyu off the apron. Kelly gave Miyu a fisherman's suplex for a two count. Miyu kicked Kelly in the head. Kelly put Miyu in a sleeper. Miyu gave Kelly a back suplex. Miyu gave Kelly a Skull Kick and got the pin.
WINNER: Miyu Yamashita in 11:00.
(D.L's Take: Excellent match and a great showing by both. Quite the impressive debut for Yamashita. Hope to see more of both in the coming weeks.)
-Hannifan and Rehwoldt plugged Alexander vs. Kenta for later tonight. [c]
-Another shot of LA as Hannifan plugged more AXS programming. Kevin Kelly previewed tonight's NJPW show on AXS TV. Tommy Dreamer joined the broadcast team. Dreamer talked about his Busted Open match and feud with Bully Ray. They showed Bully Ray mixing it up with Darren McCarty and Scott D'Amore doing the Canadian Destroyer on Jason Hotch at Sacrifice. A video was shown that focused on Moose and Jeff Cobb. Dreamer picked Cobb to win the match because he doesn't like Moose.
-Gia Miller interviewed Moose from the Globe Theater. Moose said that Dreamer is jealous and can't lace his boots. He said it would be a hard hitting match tonight against Cobb. He told Cobb to bring his A-Game. [c]
-Scott D'Amore joined Hannifan, Rehwoldt, and Dreamer. Scott talked about Impact and NJPW joining forces. Dreamer asked Scott to join his team at Rebellion. Scott said it was fun to mix it up at Sacrifice but he was the president. Dreamer said it was okay and left the set. Scott talked about Alexander's injury. He said the doctor told him the surgery was a success and Alexander would be back at 100%. They talked about Lio Rush as clips played. Scott said Rush vs. Kushida is a dream match. They talked about Kushida and Steve Maclin. They pitched to the never-before-seen last title defense of Josh Alexander.
(3) JOSH ALEXANDER (c) vs. KENTA — Impact Wrestling World Title match
This match was from the recent Las Vegas tapings. Dave Penzer did the in-ring introductions. Fans were behind Kenta early. Kenta went after Alexander's eyes. Kenta took Alexander to the mat. Alexander countered, but Kenta reached the ropes. [c]
Kenta kicked Alexander repeatedly. Alexander fell to ringside. Kenta threw Alexander into the post. Back in the ring, Kenta gave Alexander a neckbreaker. Kenta slammed Alexander and kicked him in the back. Kenta continued to kick Alexander. Alexander stood and fought back. Alexander came back with a knee to Kenta's back and got a two count. Kenta ripped off the top turnbuckle. Kenta gave Alexander a lariat from the top rope and got a two count. Alexander escaped a submission. More kicks from Kenta. Alexander drove Kenta into the corner. [c]
Alexander suplexed Kenta and got a two count. Kenta came back with forearm shots and kicks. Alexander and Kenta hit each other and fell to the mat. They traded strikes on the mat. Alexander threw off his elbow pad. They continued exchanging strikes. Kenta DDT'd Alexander off the ropes. Kenta delivered a running kick and a dropkick. Kenta gave Alexander the double stomp off the top rope for a two count. Kenta gave Alexander a series of slaps. Alexander blocked the Go To Sleep and turned it into an ankle lock. Alexander hit the exposed turnbuckle and Kenta got a two count. Kenta gave Alexander a running knee for a two count. Kenta gave Alexander spinning backfists. Alexander put on the ankle lock again. Alexander sent Kenta into the exposed turnbuckle, followed with a strike, and a C-4 Spike for the pin.
WINNER: Josh Alexander in 22:00.
(D.L.'s Take: Hard-hitting, great match.)
-Hannifan, Rehwoldt, and Scott were back in the studio. They discussed the match. Scott said Alexander would be back in the Impact Zone next week to relinquish the title. They gave the last-minute hard sell for the Multiverse United pre-show and main show.
FINAL THOUGHTS: This was essentially a two-hour pregame show for the Multiverse United event. They did a good job of hyping the show and kept it moving with guest appearances by Santino, Rocky Romero, Fred Rosser, Tommy Dreamer, Moose, and Scott D'Amore. There were only three matches, but the never-before-seen matches with Miyu vs. Kelly and Alexander vs. Kenta were excellent.