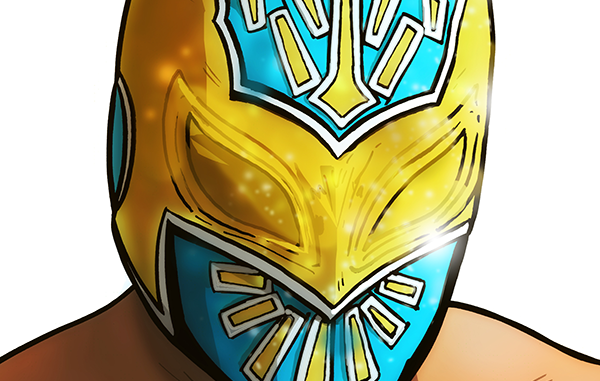 ---
SPOTLIGHTED PODCAST ALERT (YOUR ARTICLE BEGINS A FEW INCHES DOWN)...
---
The following was originally published ten years ago here at PWTorch.com…
---
WWE Raw Supershow Results
September 24, 2012 – Episode #1,008
Live in Albany, N.Y.
Aired on USA Network
Report by James Caldwell, PWTorch assistant editor
This week's three-hour WWE Raw started with a live shot inside the arena as people were yelling. Inside the ring was WWE champion C.M. Punk sitting in a chair with Paul Heyman standing over him. Heyman introduced himself to boos and said he is honored to be standing in the ring with the WWE champion.
Heyman said they have some unfortunate news because this show is grounding to a halt right about now. He said Raw will not be presented this evening until justice is served. Of course, he's talking about what happened in the main event of Raw. Heyman said he arranged for footage to be played from last week's main event when Cena pinned Punk, but Punk's foot was on the bottom rope before a three count. Heyman asked for a slow-mo replay of the foot on the rope to make sure everyone got a good look.
Back live, Heyman said the fans are all witnesses to a grand injustice that has tarnished Punk's title reign. Therefore, Heyman would like to summon to the ring the referee from last week's main event, Mr. Brad Maddox. Heyman said Maddox will admit to his mistake, then tender his resignation live tonight on Raw. After a pause, Brad Maddox emerged on-stage and approached the ring, even receiving a graphic identifying him by name. As Maddox approached the ring, Michael Cole introduced the show and afforded Jim Ross some airtime.
Once in the ring, Maddox apologized and said he was a bit nervous refereeing his first main event match. Maddox said he should have checked the ropes and he admits to making a mistake. Heyman thanked him for his apology, then told him to resign. Pause for "No!" chants from the crowd. Maddox took a deep breath and said he apologizes, but he doesn't feel that it's – Punk suddenly snapped that he doesn't care what Maddox feels. Punk told him he should be ashamed of himself after he embarrassed him on his show.
Punk asked Maddox how he even got this job. Maddox replied that when Raw expanded to three hours, she received an email from Raw GM A.J. Lee that she needed more refs. Heyman told Maddox that he's a replacement ref. "You're not even a real ref!" he shouted. Heyman then pulled out a sleeping eeye mask with the WWE logo and NFL logo to tell Maddox to use this to get some sleep. Punk said that is very telling since he was hired by A.J. Lee. Punk said Maddox got hired by the "idiot general manager." He said A.J. should come down to the ring right now and fire Maddox. Punk said if A.J. had a brain…
Suddenly, A.J.'s music played to bring out A.J. in a dress suit, skirt, and tennis shoes. After skipping around the ring, A.J. entered the ring to tell Maddox to leave the ring. She said Heyman has made an ass out of him and her by assuming, but mainly Heyman. A.J. then reprimanded them for holding her show hostage. A.J., channeling her inner Stephanie McMahon, asked Heyman who the hell he thinks he is. Punk replied instead that he is the WWE champion and the reason why A.J. has a job right now. He said he is the reason why everyone is here tonight, not anyone else. Boos. As Heyman tried to calm down Punk, Punk told A.J. not to disrespect him.
Punk said he understands why there is so much hostility between them, then asked for a video replay from two months ago when A.J. proposed to Punk. Back live, Punk stood over A.J.'s shoulder and laughed before getting in her face that it explains the tension between them. Punk said that's why she sent an incompetent ref to the ring to screw him. Punk continued that if she drops last week's match, he'll ignore the text messages and voice-mails she left him that are unfit to air on USA Network. Punk suggested they were very intimate behind closed doors, then said he's the reason why she has such a skip in her step.
Heyman then backed Punk away and told him to let him handle this. Heyman said that based on what he's seen here tonight… Heyman then dropped down to one knee and asked A.J. to marry him. "Marry me and I promise you your wildest fantasies of power will be realized beyond belief," Heyman said as A.J. grimaced and frowned. He said they would be more powerful than Brad & Angelina, Bill & Hillary, and even Triple H & Stephanie McMahon. Heyman said he would even let A.J. take credit for all of his brilliant ideas.
Heyman contined that he likes women dumb, uninhibited, and ambitious. A.J. turned her head to the side as Heyman opened his arms wide, then flashed a smile. Suddenly, A.J. reached back and slapped Heyman, then left the ring. A.J.'s music played as Punk and Heyman sold confusion in the ring. On commentary, Cole said A.J. has clearly had enough of their insults. Ross called Heyman a slimeball as Punk and Heyman continued to react in the ring. Not exactly a conclusion here or a question posed for the rest of the show.
Still to come tonight: Jerry Lawler "tells his story" from the heart attack two weeks ago.
[Q2] [Commercial Break]
Backstage: A.J. approached Brad Maddox backstage. Maddox apologized and said he plans to never make that mistake again. A.J. thanked Maddox for that, then said if it does happen again, then she will see to it that – she turned her head to look crazy – he never works again in this business. A.J. continued that he made her look like an idiot. The camera stayed on A.J. as she remained in her crazy state. Brad tried to talk to A.J., but she remained crazy. Brad said he's sorry, then walked off. A.J. then resumed fake smiles as tears rolled down her eyes.
Commentary: Michael Cole and Jim Ross tried to talk about events tonight before Vickie Guerrero interrupted Ross from the stage. Vickie then introduced Dolph Ziggler, who came out for a singles match as Cole recapped a back-and-forth between Ziggler and Kofi Kingston on Twitter. Kofi then came out with R-Truth, who hung back to get "Little Jimmy" to follow them down the ramp.
Prior to the bell sounding, Truth pulled up a chair for Jimmy and gave him a bag of popcorn and a soda. This brought Vickie over to insult the invisible child. Everyone began arguing, then Vickie suddenly took the contents of Truth's drink cup in the face for a laugh from the ringside fans. The assigned referee had enough and tossed Vickie and Truth (and Little Jimmy) from ringside before the match. Vickie then chased Truth up the ramp as Ross noted it's zero tolerance from the refs tonight.
1 — DOLPH ZIGGLER vs. KOFI KINGSTON
Kofi knocked Ziggler to the outside in the opening seconds, then flew over the top rope with a big splash on Ziggler. Kofi celebrated with the crowd as they cut to break 50 seconds in.
[Commercial Break]
Back from break, the two men were exchanging control as Cole and Ross recapped Vickie and Truth kicked out before the break. Ziggler then busted out an exploder suplex for a two count before settling into a chinlock center-ring. As Ziggler slowed things down, Cole noted Criss Angel is the Social Media Ambassador tonight on Twitter.
[Q3] Ziggler proclaimed his greatness before Kofi fought back with right hand strikes, but Ziggler nailed him with a dropkick in reply. Ziggler then missed with a corner splash, giving Kofi an opening to land right hand strikes leading into his full comeback. Kofi delivered a flying clothesline before warming up for and delivering the Boom Drop. Kofi then wanted the Trouble in Paradise, but Ziggler blocked. The two men teased power moves before Kofi took control with a springboard flying fist for a close two count. Kofi then nailed a big turnaround cross-body splash for another close two count.
At 9:00, Kofi slowly picked up Ziggler, but Ziggler kicked Kofi at the knee before delivering a Fameasser for a two count only, which popped the crowd. On commentary, Ross noted the referee has been in proper position for all of the nearfalls thus far. Kofi suddenly nailed the STO and stacked up Ziggler for a pin, but he could only score a very, very close two count. After a series of counters, Ziggler came flying off the top rope with a big cross-body splash, but Ziggler kicked out once again.
Just before 11:00, Kofi wanted TIP again, but Ziggler ducked before chucking Kofi into the corner turnbuckle. Ziggler then sprung on Kofi for the Zig-Zag. Ziggler sold momentarily, then covered Kofi for a clean three count. After a replay of the high points and finish, WWE cut back to Ziggler celebrating his victory while showcasing his MITB briefcase.
WINNER: Ziggler at 11:06. That was a heck of a TV singles match. Both men took their game to the next level in a solo, spotlight match without ringside distractions. (***)
Commentary: Jim Ross recapped John Cena having elbow surgery last Tuesday. Ross said Cena's elbow was much worse than originally thought. Cole then read a tweet from Cena last week about being on Raw tonight. Ross confirmed Cena is live here tonight and he will address his future in the ring and immediate plans.
[Commercial Break]
Albany: Michael Cole reset the show as WWE went to an exterior shot of the arena. Cole discussed the latest Anger Management issues between Daniel Bryan and Kane, then went to extended footage from Smackdown when the Tag Champs dominated the show by losing singles matches to Cody Rhodes and Damien Sandow, respectively. WWE did not show their victory over Rhodes and Sandow in the Smackdown main event.
[Q4] Back on camera, Cole and Ross introduced a clip of Dr. Shelby taking Kane and Bryan to another round of radical therapy.
Restaurant Video: Dr. Shelby and Daniel Bryan sat down at a nice diner for Shelby to introduce a role-playing exercise for Bryan and Kane. Conveniently, there was a Kmart in the background. Suddenly, Kane walked up to their table wearing an apron to take their order. Bryan laughed, then Kane called this stupid. Bryan said he would like the steamed vegetable platter and a tag partner who isn't a selfish freak. Shelby calmed things down before noting Kane is "Gerald, the waiter" today. Kane proceeded to note there is a new cook tonight because he took the old cook and dumped his head in a deep fryer. Kane described his punishment to the "waiter" – describing the "waiter" as Bryan – which caused a lady to lose her appetite. Kane thanked Shelby and Bryan, then left their table to "place Bryan's order."
RawActive Poll tonight: Decide the official name of Kane & Bryan's team. Cole said the decision will be announced later.
[Commercial Break]
In-ring: Back from break, the Prime Time Players were in the ring as Ross sang their praises. Santino's music then played to bring out Santino and Zack Ryder. It shows that Ryder ranks below Santino since they used the former U.S. champ's music for intros.
2 — ZACK RYDER & SANTINO vs. PRIME TIME PLAYERS (TITUS O'NEIL & DARREN YOUNG)
As Ryder and D-Young locked up, Ross set the stage for this match being important to help determine who gets a future Tag Title shot against Bryan & Kane. Santino then tagged in and suplexed D-Young for a two count when Titus broke up the pin. After chaos ensued, Titus blind-tagged into the match and proceeded to block Santino's Cobra attempt. Titus then hit his sky-high finisher and counted one, two, three with the ref to secure victory. Cue up the Millions of Dollars post-match dance celebration.
WINNERS: PTP at 1:54. Not enough time to really get something going here, but a good win for the Players.
Tonight: Jerry Lawler suffered a heart attack during Raw. Cole said Dr. Samson told him earlier today that it's a miracle that Lawler is recovering at this pace. They will hear from Lawler tonight.
Backstage: The camera zoomed in on a locker room door with "Raw Special Guest" on the door. Ross said they will see who tonight's "special guest" is after the break.
[Commercial Break]
On-camera: Cole and Ross talked about WWE's partnership with the Susan G. Komen organization to help save women's lives.
After a pause, Mick Foley's music played to bring out tonight's surprise guest in his home state. Foley walked out on-stage dressed in flannel, cut-off jacket, and sweatpants as the crowd recognized Foley with applause and cheers. Ross called Foley one of his all-time favorites and said you can't judge a book by its cover.
[Q5 — second hour] In the ring, Foley said he comes to everyone tonight not as a hardcore legend, but as a card-carrying member of the WWE Universe. Foley, very serious tonight, said he sees things on Raw that occasionally move him and inspire him. He said a year ago, it was C.M. Punk, which drew some boos. Foley said here we are a year later and Punk isn't the same guy…
Suddenly, Cult of Personality interrupted to bring out Punk dressed in a blue hoodie this time out. Punk stood on-stage and shook his head, then saluted himself as he marched down to the ramp to the ring. As Punk took his time yelling at ringside fans, Cole noted Foley has been a big supporter of Punk here in WWE. After Punk had enough of the ringside fans, Punk entered the ring, brushed by Foley, and grabbed a mic. Punk told Foley not to grandstand out here because if he has something to say, he needs to say it to his face. He demanded some honesty and respect from someone who is irrelevant, then told Foley to say why he's really here.
Foley smiled and shook off the temptation to plug his book, then noted Punk cleared up his thought on whether he's still relevant. Foley said he sent Punk a text of congratulations when Punk became WWE champion a year ago. And, Punk replied that it means a lot coming from Foley. Foley said apparently he's still relevant and now is deeply disturbed by Punk's recent actions and alignment with Paul Heyman. Before replying, Punk screamed at the fans to come hop the guardrail and say what they mean to his face.
Back to center-ring, Punk and Foley resumed the Heyman discussion. Foley said he became somebody when he stopped listening to Heyman and made decisions on his own. He said he doesn't know how long Heyman has been in Punk's ear, but he needs to understand that Paul is going to do what's best for himself and not for Punk. Foley said he can't understand why Punk would even associate with Heyman when he doesn't need a mouthpiece. He told Punk to decide whether he's going to become an inspiration in WWE or just be a Kool-aid drinker, which drew oohs from the crowd.
Punk ignored Foley and asked if they're done here. Foley said maybe if Punk won't listen to him about Heyman, then maybe he'll listen to him about Hell in a Cell. Foley talked himself up, then claimed he earned respect 14 years ago. Foley said anyone who thrives in and survives Hell in a Cell earns respect for the entirety of his career. Foley name-dropped Shawn Michaels, Triple H, and The Undertaker as three examples. Punk waited out applause, then mocked Foley's "fine speech."
Punk sarcastically asked Foley if he wants the old C.M. Punk back, then Foley replied that he wants Punk to prove he's the Best in the World by stepping inside HIAC with John Cena. Punk smirked and noted he heard the same speech from John Cena when he beat him at Summerslam, then at Night of Champions. Punk proceeded to name-drop Bret Hart, asking why the old guys want to latch on to him. Punk said the only thing more embarrassing than Hart punching him two weeks ago would be if he tried to put his hands on Foley. Punk said it would be because he lowered himself to put his hands on Foley, who Punk said is beneath him. Punk picked up his title belt, claimed he only tells the truth, and said doesn't need to keep proving himself by beating Cena once again.
Punk pointed to the crowd and said they turned on him, then told Foley he was an idiot for subjecting himself to broken glass, thumbtacks, and barbed wire for the adulation of the fans. Punk said he just wants to bring these people to their knees, but on the mic, not by putting his body through hell like Foley did. Punk said he earns respect with 309 days, then 310 days (as WWE champion). Foley replied by shouting at Punk that stats don't matter. He said he held the title for a total of 29 days during his three title reigns. He said no one remembers that and if Punk wants to be a Legend, he needs moments that define him, not allowing himself to be defined by statistics.
Foley claimed to still be relevant and told Punk he needs to step up. Foley relayed news from GM A.J. Lee that Cena should be ready by Hell in a Cell and A.J. is allowing Punk to make the decision for himself by telling Cena "Yes" or "No" to a Hell in a Cell title match. Foley said Punk needs to think good and hard about making the right decision for himself, Foley, and the audience. Foley's music played, then he stomped off, leaving Punk in the ring to contemplate the situation.
Up next: The Miz vs. Ryback, who puts his undefeated streak on the line against the Intercontinental champion in non-title action.
Before going to break, the first commercial for "WWE Main Event" on Ion Television aired. The spot focused on Sheamus.
[Q6] [Commercial Break]
In-ring: Back from break, The Miz's music played to bring out the IC champion to face Ryback. As Miz made his way to the ring, Cole recapped Ryback ruining the debut of Miz's "MizTV" talk show last week on Raw. Ryback then marched out to the ring to face Miz as Cole asked Ross for his thoughts on Ryback. Ross noted he is a brute and no one has been able to unlock the combination on defeating Ryback.
3 — Intercontinental champion THE MIZ vs. RYBACK — non-title match
Miz tried to cut off Ryback at the legs to find an opening on Ryback, but Ryback cut him off and over-powered Miz. On the outside, Miz rammed Ryback into the guardrail to slow him down, then landed multiple boots to the face back in the ring. Miz followed with a sweeping DDT for a two count, which Ryback escaped by power-lifting Miz across the ring. Ryback then blasted Miz with a spinebuster before warming up his big right arm for a clothesline. Suddenly, a fan tried to hit the ring and ref Scott Armstrong prevented him from entering the ring as Ryback clotheslined Miz. The fan's cap was left in the ring, which the ref kicked out of the ring. Ryback then picked up Miz for his Shell Shocked marching slam for the pin and the win.
WINNER: Ryback at 2:56. It's been a while since a fan tried to hit the ring, which would have made for an interesting scenario if he actually reached Ryback. Retro Analysis: Ryback's squash of Miz makes sense based on what happened at the end of the show…
Earlier today: Bryan and Kane sharing a meal at a local diner in Part 2 of this week's Anger Management skit. Kane put his knife into his plate and said it's too bad they can't be friends. Bryan said it's definitely too bad because they can destroy any man. Kane and Bryan proceeded to reach an orgasmic level recapping how they destroyed eight men with chairs last Friday on Smackdown. After they finished, the camera panned left to show Mae Young sitting at a diner table. She smiled and said she'll have what they're having.
Still to come tonight: Bryan & Kane's team gets named and John Cena is here.
[Commercial Break]
Backstage: A.J. Lee was in her office with all of the referees. A.J. said they are the backbone of WWE. She said there is no instant replay in WWE and she understands mistakes happen. A.J. singled out Maddox and told them all to go have a good rest of the show.
[Q7] After the refs left, Alberto Del Rio, David Otunga, and Ricardo Rodriguez walked into A.J.'s office. A.J. said she understands Del Rio being upset by what happened at Night of Champions, which prompted Del Rio to ask for another title shot. A.J. very nicely shot him down before booking all three of them in a redemption match against Team Sheamus in a six-man tag. Del Rio and Otunga freaked out about being disadvantaged, but Ricardo ripped off his neckbrace and said he is ready. Ricardo stormed out of the ring, causing Del Rio to nearly break character laughing.
In-ring: Wade Barrett marched to the ring for his next singles match. Already waiting in the irng was Tyson Kidd.
4 — WADE BARRETT vs. TYSON KIDD
Barret took Kidd lightly early on, leading to Kidd scoring early offense. Barrett eventually had enough and back-elbowed Kidd across the ring. Barrett continued to dominate as Ross hyped Jerry Lawler's interview still to come tonight. Kidd suddenly scored a close two count on Barrett, which angered Barrett into a Black Hole Slam. Barrett then picked up Kidd, spun him around, and grazed the top of Kidd's head with an elbow strike. Barrett covered Kidd for the pin as the announcers called his new finisher the "souvenir."
WINNER: Barrett at 2:20. Not much here. It's the re-building process, but there's just not a lot for the audience to sink their teeth into.
After the match, Cole recapped Jerry Lawler's heart attack on Raw two weeks ago. Cole said their interview with Lawler is next.
[Commercial Break]
In-ring: Back from break, Michael Cole was in the ring. Cole said they will attempt to go live to Jerry Lawler at his home in Memphis momentarily. WWE went to a still-shot of Lawler mid-heart attack on Raw two weeks ago. Cole relayed the word from Dr. Samson that it's an absolute miracle that Lawler is so far along in his recovery after the trauma he experienced. Cole asked the crowd to welcome Jerry Lawler live via satellite from his home in Memphis.
The crowd came to their feet and roared before picking up a "Jerry, Jerry" chant. On-camera, Lawler smiled and mouthed, "Thank you." Cole said Lawler looks fantastic for someone who had a heart attack two weeks ago. Lawler apologized for still having a raspy voice after his experience and thanked everyone for their support. Cole asked Lawler the last thing he remembers from Raw two weeks ago. Lawler said the last thing he actually remembers is the first segment of the show when Bret Hart and C.M. Punk had a confrontation. He said he doesn't remember wrestling on the show and the only thing he knows is he woke up in a hospital in Montreal. Lawler said when he woke up, he thought he was still in Aruba.
Cole asked Lawler about the outpouring of support. Lawler said it's unbelievable the amount of response, the prayers, the concern, and well-wishes from everyone he's come in contact with during his life. The crowd applauded as Lawler thanked everyone for their support. Back in the ring, Cole asked Lawler when he is going to march down the stage and re-join the announce table. Lawler smiled and said this was probably just a matter of time because when Raw went from two to three hours, it was inevitable he would have a heart attack sitting next to Cole that long. Lawler said he's kidding, then noted he's leaving the decision up to the doctors. He said as soon as the doctors clear him, he will return to Raw. Cole thanked Lawler for his time and led the crowd in another round of applause for Lawler before his music played.
[Q8] In-ring: After a pause, David Otunga's music played to transition from Lawler to the six-man tag match. As Otunga made his ring entrance, Cole and Ross talked about it being great to see Lawler looking so good after the heart attack. Ricardo Rodriguez then came out on-stage dressed to intro Del Rio, not wrestle. He then introduced himself before introducing Del Rio, who emerged off-stage in his vehicle of the week. They made their way to the ring leading to break.
[Commercial Break]
In-ring: Back from break, Sin Cara's music played as the first babyface in the six-man tag match. As Cara stormed the ring, Cole and Lawler recapped events already occurring tonight. Rey Mysterio then came out to join Cara. Next out was the World Hvt. champion, Sheamus, who is putting a 24-match TV & PPV winning streak on the line. Sheamus shook hands with his tag partners and gave Del Rio a close-up look at the World Title belt going to break.
[Commercial Break]
5 — ALBERTO DEL RIO & DAVID OTUNGA & RICARDO RODRIGUEZ vs. World Hvt. champion SHEAMUS & REY MYSTERIO & SIN CARA — six-man tag match
Back from break, the match was already in progress with Sheamus dominating Otunga, who the heels dragged to the outside to get away from Sheamus. But, Sheamus came flying off the ring apron with a shoulder tackle to Otunga. Rey and Sin Cara then came flying through the ropes with big splashes on Del Rio and Ricardo to drop the heels on the outside. Back in the ring, Sin Cara lost control of the action, so Otunga tagged in Rodriguez, who took an armdrag. Del Rio then kicked Cara from behind to allow Ricardo to land offense. Ricardo had enough and tagged in Del Rio, who worked on Cara leading to the top of the hour.
[Q9] Del Rio dominated Cara, then Ricardo demanded a tag. Del Rio obliged and Ricardo entered to punch Cara before trying to rip off his mask, but Cara kicked Ricardo in the face. Cara then snapped off a head scissors to drop Ricardo to the mat. Both men proceeded to tag out, bringing in Rey and Del Rio. Rey landed offense, but Del Rio kicked him in the head with a step-up enziguiri. Del Rio covered, but Rey kicked out. Suddenly, WWE cut to a shot of the Prime Time Players watching this match backstage.
Back in the ring, Otunga bodyslammed Rey before pointing to Ricardo to ask if he wants some. Ricardo eagerly entered the ring and punched Rey in the gut before looking to Del Rio for more instructions. Rey suddenly realized who he was in the ring with and kicked Ricardo a few times, which led to Ricardo desperately tagging in Otunga to retain control of the match. Del Rio then inflicted punishment on Rey as the crowd tried to rally behind the face trio.
Rey finally broke free of the heels and tagged in Sheamus, who cleaned house on Otunga. In the background on the floor, Rey hobbled around on his left knee. Otunga then made a desperation tag to Ricardo, who Sheamus dragged into the ring. Ricardo tried to run away, but Sheamus tattooed Ricardo with ten big forearms to the chest. Sheamus then brought in Rey for a 619 to Ricardo. Sheamus followed with a tag to Sin Cara, who came off the top with a Swanton Bomb on Ricardo for the pin and the win.
Post-match: Ross called it a great team effort as the face trio celebrated in the ring. They were prepared to leave the ring, but Rey grabbed Sheamus and noted to the World champ that one man is left in the ring. The camera panned right to reveal David Otunga still recovering. Sheamus then warmed up the Brogue Kick and delivered his finisher to Otunga to put an exclamation mark on the tag match.
WINNERS: Team Sheamus at 7:52. Basic reinforcement of Sheamus's domination while keeping the Del Rio-Sheamus issue going. Also, a nice dose of athleticism to keep the three-hour show moving.
Still to come tonight: John Cena will address his elbow surgery. Plus, will Punk agree to face Cena at Hell in a Cell?
[Commercial Break]
Arena: Back from break, Cole noted Cena is here tonight. He then went to the third installment of Dr. Shelby's class session earlier today.
Video: Dr. Shelby was seated at the diner with Daniel Bryan and Kane. Shelby said they have one final piece of identity therapy to go through. A waitress brought over a salad for Kane and spaghetti & meatballs for Bryan. Shelby told them to walk in each other's shoes. Kane picked up a piece of lettuce, glared at it, and ate it. Bryan then picked up a meatball, sniffed it, and slowly took a bite. Kane was asked how he feels and proceeded to belch very loudly. Bryan said he feels all right. Bryan then got that look of an incoming barb, drawing "No!" commands from Dr. Shelby. Bryan proceeded to barf in Dr. Shelby's lap. After a pause, Kane called out for the check, completing McMahon's brand of humor.
[Q10] Back live in the arena, Cole smiled to himself after watching the clip and sauntered around ringside. He then announced to the crowd that it's their time to help decide the new team name for Bryan & Kane. Cole read off the choices: Team Team Work, Team Hell No, and Team Friendship. Cole plugged Bryan and Kane up next leading to break.
[Commercial Break]
In-ring: WWE tag champion Daniel Bryan marched out to the ring back from break. Bryan did his bit shouting "No!" at the crowd as they chanted "Yes!" Bryan had enough of the ringside fans and entered the ring to scream at the entire arena. After a pause, Kane's pyro shot off to bring out his tag partner. Kane entered the ring and glared at his tag partner before Michael Cole spoke up on the house mic. Cole went to the poll results to determine what the name of their tag team is. The winner is … Hell No with 59 percent, which was followed by Team Work with 3 percent and 38 percent for Friendship.
After the poll result was revealed, Damien Sandow and Cody Rhodes attacked them from behind. After the ambush, they left the ring and announced themselves the Rhodes Scholars on-stage. Sandow said they're welcome as Bryan and Kane recovered in the ring.
On-camera: Cole and Jim Ross recapped events at the start of the show when Paul Heyman made an indecent proposal to A.J. Lee for her to marry him to fulfill her desire for power. They cut to A.J.'s "answer" of a slap to Heyman's face. Back on camera, Ross recapped Mick Foley's plea to C.M. Punk to be a Legend, not a statistic. The video concluded with words from Foley that John Cena is here tonight. Ross plugged Cena still to come on Raw, which led to break.
[Commercial Break]
[Q11]
6 — LAYLA & ALICIA FOX vs. Divas champion EVE & BETH PHOENIX
Back from break, Layla and Fox came to the ring as the announcers discussed the mysterious attack on Kaitlyn at Night of Champions that led to Eve capturing the Divas Title from Layla. Eve and Phoenix then came out for Divas tag action. Phoenix dominated Fox, then Eve got the glory by hitting her neckbreaker finisher on Fox for the win.
Post-match: Kaitlyn hobbled out on-stage on a crutch. She said she obtained the security footage from Night of Champions to see who her attacker was. Kaitlyn noted she couldn't see the person's face, but the person's hair was blonde. This led to Eve mock accusing Phoenix, who called Eve a liar. Eve then dropped Phoenix with her neckbreaker finisher and left the ring.
WINNERS: Eve & Phoenix at 1:28.
Backstage: John Cena was shown mid-conversation with a random person as the camera focused on his arm in a sling. Ross said Cena will speak soon.
[Commercial Break]
Back from break, the disco ball was down and Brodus Clay's dancers provided a full vocal intro for Clay, who emerged on-stage in a white track suit this week. WWE went to crowd shots of people dancing before the trio entered the ring for Clay in singles action. Suddenly, the mood changed when Tensai's music played. No Sakamoto this week. Before the bell sounded, Cole plugged the Hell in a Cell PPV next month.
7 — BRODUS CLAY vs. TENSAI
The two men locked up and danced around the ring before Tensai delivered repeated headbutts. Tensai followed with right hand blows, but came back with a headbutt to the sternum. Clay followed with a big corner splash. He then threw Tensai across the ring attempting an exploder suplex. Clay tried to follow with his big splash, but missed. Tensai then tried a big butt splash, but missed.
Suddenly, Big Show's music played, which popped the crowd. WWE went to a super Andre giant as Big Show marched to the ring, appearing on Raw TV for the first time in a month. Show slowly approached the ring, stood on the ring apron, and punched Tensai in the face. The ref called for the bell, then Clay built up some momentum to charge Show, but Show KO Punched Clay. Show stood tall in the ring, glared into the crowd, and promptly left the ring.
WINNER: No Decision at 1:45. And, Show is back. Quick, effective return.
Up Next: John Cena addresses all of the pressing questions.
[Q12] [Commercial Break]
Smackdown this week: Immediately back from break, Cole said Smackdown GM Booker T has booked Big Show vs. Randy Orton this Friday on Smackdown.
After a pause, John Cena's music played for the first time tonight. The crowd mainly cheered, then Cena slowly walked out on-stage to a mix of boos and cheers with his arm in a sling. Cena gingerly made his way to the ring with a disappointed look on his face. Cole plugged WWE's partnership with the Susan G. Komen organization as Cena slowly made his way into the ring. Once his music hit a crescendo, Cena simply lifted his good arm in the air.
Once his music stopped, Cena quietly surveyed the crowd before pointing his mic toward the crowd as the cheered and booed. Cena quietly said there's always mixed emotions when he's here on Raw. He said he feels the same way because he wasn't supposed to be here, but with his future in question, he wanted to come here to say thank you, personally. Cena said he personally wanted to thank the crowd for their support of this (he took off his cap to plug the Komen partnership). Cena said the people at Susan G. Komen cannot believe the support from WWE's audience. He said it's a message not to ever doubt the WWE Universe because they are a powerful group of people.
Cena began to get down to business, but paused first for a "Cena, Cena" chant. Cena said he's had a bit of a tough run and he first wants to apologize to Chad Patton and Brad Maddox for the tough time C.M. Punk has given them. Cena said Punk is a man who tells you he speaks the truth, but he has grossly misquoted him. Cena said he was right that Punk has turned into another guy; a monkeyfrankenship piece of garbage. Cena paused and said he hopes he kept it PG. Cena turned his attention to the crowd cheering and booing, saying they have a lot of fun on Monday nights, but now it sucks that he has to sit on the bench. Cena said he's not guaranteeing his recovery or it's a long-term, career decision. He said he's just going to guarantee that he will walk into Hell in a Cell. He said it won't be as a timekeeper, manager, or ref. He said he will be walking into HIAC to fight. Before he could crescendo with his guarantee, Cult of Personality played to interrupt Cena.
Punk and Heyman proceeded to bounce out on-stage, acting as if they're on their own time. Heyman held Punk's WWE Title belt in the air as Punk slowly made his way down the ramp, pausing to taunt some kids ringside. Cole called it a pathetic display. Punk eventually entered the ring and brushed his shoulder in Cena's face. Punk turned his back toward Cena and posed toward the crowd as Heyman held up the title belt for everyone to get a good look at.
Once in the ring, Punk slowly circled Cena as Cena's eyes went back and forth from Punk and Heyman. Punk mock applauded Cena, then said Cena's speech reminds him of rotten speeches from politicians every four years. Punk told Cena he missed his calling. He then asked Cena if he really wants to question his integrity. Punk said the unintelligent masses in a dump of Albany might buy into Cena's claims, but he doesn't buy it. Punk said there's one and only Punk; the same guy who beat Cena at MITB last year, Summerslam the last two years, and walked into Cena's hometown and walked out as WWE champion. Punk said he's held the title for 309 days and it's a title reign that won't end any time soon. Punk said it certainly won't end at the hand of a one-armed man. Cena had enough and told Punk to shut up and just face him at Hell in a Cell.
[Q13 — over-run] Punk said there's a lot of reasons why he's not accepting Cena's request for Hell in a Cell. Punk said one reason is because Cena has had his chances and there are plenty of other people waiting in-line in the back. Punk seemed to flub his line, so he paused for boos and "C-M-Sucks" chants to reset. Punk told Albany to get in line and shut up until after he's done with Cena. Punk returned to Cena and said any given Monday when Cena talks trash to him is a stupid move, but doing it with one good arm is the stupidest thing he's ever done. Punk gave Cena some advice to run because he knows both of his legs still work. Punk told Cena he will hurt him bad that the last eight days will feel like a picnic at the beach. Punk said he is the WWE champion and he commands respect.
Punk paused and told Cena he has until five to leave the ring. Cena stood his ground as Punk backed away and turned his back to Cena while Heyman held up the title belt. Punk began a countdown as Cena slowly removed a foreign object from his shorts in the background. Cena waved it around, then Punk reached one and turned around. Heyman bailed, then Punk tried charging Cena, but Cena blasted him in the gut with the lead pipe. Cena shouted into the mic that real men wear pink and he hopes to see Punk at Hell in a Cell. Punk recovered on the floor and sold the effects of the pipe shot before Cena shouted, "That's what I call a pipe bomb!" as his music played. Punk proceeded to disappear to the back before Cena shook hands with Cole and Ross ringside. Cena then did a victory lap as Cole and Ross recapped the events in the final segment.
Suddenly, they cut backstage to show Punk coughing from the pipe shot while stumbling down the hallway. Punk walked past Mick Foley, who gave him a look. Punk walked past Foley, then paused and went back to Foley. Punk faced Foley face-to-face, then popped him with a kick to the gut. Foley dropped to the floor, then Punk started to leave, but turned back around to potentially re-attack Foley. Upon turning around, Punk stopped and looked like he had seen a ghost. Punk's eyes sold fear as the camera pulled back to reveal…Ryback. There was no crowd noise, oddly enough. Ryback huffed and puffed as Raw went off the air six minutes past the top of the hour with Ryback standing tall, apparently next in-line to feud with Punk while Cena is off TV pre-HIAC.
PWTorch reader John P. was live at the show and relayed why there was no crowd noise during the final segment: They didn't show any of the Punk footage backstage after the main event segment. None of the interaction with Foley and no Ryback. It seems like something important to leave out for the live audience. They included everything else, so it was an odd omission.
PWTorch VIP member Zim adds: "We never saw that segment with Ryback that closed the show. That explains why there wasn't crowd noise. We just got a couple-minute break and then the dark main event of Punk vs. Sheamus started. The screen was black during the time the final clip aired. Weird."
---
RECOMMENDED NEXT: 10 YRS AGO – TNA Live Event Report (9-21-2013): Bully Ray vs. Samoa Joe for TNA Title, plus ODB, Bobby Roode, Austin Aries, James Storm Eric Young, more
OR CHECK THIS OUT AT PROWRESTLING.NET: GCW "GCW vs. The World" results (9/23): Vetter's review of Joey Janela vs. Shigehiro Irie, Blake Christian vs. Axel Tischer for the GCW Title, Rina Yamashita vs. Lou Nixon for the GCW Ultraviolent Title