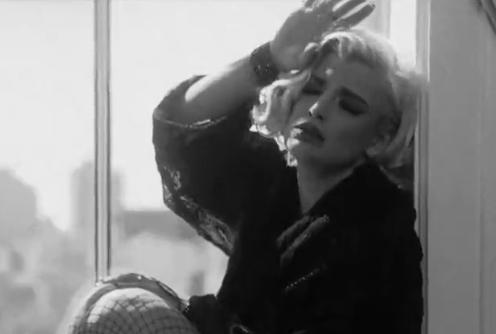 ---
SPOTLIGHTED PODCAST ALERT (YOUR ARTICLE BEGINS A FEW INCHES DOWN)...
---
HITS
Adam Copeland & Sting & Dary Allin vs. Christian Cage & Lucasaurus & Nick Wayne: This was a fun opener for the main show! We got limited action between Copeland and Christian and I feel like that was by design to make you want more. Mission accomplished on that end. Christian leaving the rest of his crew high and dry also works well. Eventually, they will turn on him and planting these seeds as time goes on is smart. I'm hoping that Sting & Darby will be moved away from Christian and the Patriarchy and the feud will be more centered around Copeland and Christian. I'd have never thought that's what I wanted when Copeland debuted a few months ago but Christian has been one of the high spots in AEW this year so I look forward to seeing what is next with this feud.
Orange Cassidy vs. Jon Moxley (AEW International Title): This wasn't as good as their All Out match but it was still a solid match. I'm curious to see if we get a rubber match between these two or if Moxley moves onto something else and possibly shows Cassidy respect this week coming out of this match. If the scrum was any indication it seems like Cassidy is looking forward to moving on after having "exercising the demon" that was Moxley.
Billy Starks & Big Bill vs. LFI vs. Kings of the Black Throne vs FTR (Ladder Match for AEW Tag Titles): This was another very fun match. The match had a lot of good spots but I also feel like the spots were safe enough that, at no point, did I feel like risks were taken that put any of the eight wrestlers in danger of serious injury. I like that Starks and Bill retained. They haven't had the titles that long and I think more can be done with them as a team before they drop the titles.
Kris Statlander vs. Skye Blue vs. Julia Hart (TBS Title): This match was the surprise of the night and I mean that in the best way possible. These three women had the unenviable task of following a spot fest ladder match and delivered. Statlander felt like a ring general in this match and the growth of Sky Blue and Hart has been noticeable throughout 2023. Putting the title on Hart also feels like the right decision as the crowd has really taken to her in recent months. I assume we'll see more from Skye Blue in the coming weeks as her character continues to develop. The story leading into this was a bit wonky but the match delivered more than most would have expected.
Will Ospreay is All Elite: This announcement wasn't overhyped, in my opinion, and overdelivered because of that. Sure, it was promoted but not played up to be a major selling point of the show. Having Ospreay in the fold before tickets go on sale for All In on December 1 had to be the reason for the announcement of this considering Ospreay will stay with New Japan through January. All in all, a good announcement and I hope Tony Khan realizes that not overhyping the announcements and overdelivering on them is the way to go moving forward.
Hangman Page vs. Swerve Strickland: Easily the match of the night! If you are the squeamish type then this match probably wasn't for you. The work put in by both Hangman and Swerve should be commended. You could argue that these two had the best story coming in and also had the best match on the show. I don't think this match can win match of the year in many polls but I'd be hard pressed to find a better hardcore match this year or even going back several years. I was not a fan of the interference from Brian Cage but it didn't ruin it too much for me. I feel like they can get one more match out of this and I'd like to see it culminate in a cage match at Worlds End next month.
The Golden Jets vs. The Young Bucks: This was a solid match and they couldn't have picked four better guys to follow up the Texas Death Match than these four. The storytelling was definitely there for this one and seeing the Bucks meltdown after the match again should be something interesting to watch going forward. On X(formerly Twitter), Brandon Cutler has stated the Bucks will be "taking time away from wrestling." I see this as part of the story and hope we get to finally see the Bucks lean into something where they can tell a good story on their own. As for Chris Jericho and Kenny Omega, I'm torn on if I'd like to see them beat Big Bill and Ricky Starks for the AEW Tag Titles. I'm in "wait and see mode" on that.
MJF vs. Jay White (AEW Title): If you can get past the overbooking of Adam Cole being a placeholder after he couldn't wrestle on the pre-show and having MJF being taken off in an ambulance then you enjoyed this match. MJF is one of the best at selling in AEW and that was no different on this night. However, a show long story where his absence hung over the crowd just wasn't needed. It's been overdone before but even if MJF had been in the trainers room for the entire show and it was "up in the air" throughout the show would've been a better choice. When all was said and done though, MJF and White did have a very good match with a lot of believable near falls. MJF still has a small list of challengers coming at him in the short term and the devil storyline is still very much captivating the AEW audience. My main concern coming out of this is where Jay White goes next. He didn't have the hottest start last summer when he debuted but they have pulled up the nose on where they've gone with him in recent months. Perhaps he'll redirect his focus to the International Title. Whatever the case, I hope he will stay at the top of the card and in meaningful feuds.
Overall Show: Full Gear (minus the pre-show) topped out at around four hours. With this only being an eight-match show, I was hoping it'd be around three-and-a-half hours but that's being a bit nit-picky. I feel like eight matches was a nice sweet spot though for them as I didn't feel like the show dragged or that I was bogged down by the end. The overbooking of the MJF-White-Adam Cole stuff did drag the show down some, but not in a major way. The weirdness of what was done at the end of the pre-show through main event time just seemed to hang in the air throughout the show. The best way to describe it was convoluted and superfluous. Most of the in-ring work was really good even if this couldn't be described as one of AEW's better in-ring shows from start to finish. AEW is on a good run of PPVs, but that's never really been an issue for them as their PPVs do usually deliver (even ones that aren't promoted well like how All Out wasn't). My Overall Grade: B+
MISSES
Pre-show: Normally I wouldn't rate this here but considering it had an impact on the main show I do feel a bit obligated. The Samoa Joe vs. Jay Lethal for ROH Title match and the Claudio Castagnoli vs. Buddy Matthews matches were fine enough. They served as good warmup matches for the crowd. The conclusion of the ROH Tag Title match and the surprise of Adam Cole being on the show should've served as a launching off point for a fun night. Instead, it launched an overbooked mess of sorts. It certainly didn't ruin the show (as stated above) but it did cause a cloud to hang over the remainder of the show. I have a lot of mixed feelings as to where the pre-show should land on this list. Due to it being the launchpad for an overbooking of strange proportions, I need to say that this was a very minor miss.
Jay White/Adam Cole interview segment: I'd have never imagined that an interview segment with these two would end up in the Miss column. However, this was no fault of their own and really is more of an indictment of the overbooking of the main event talent on this show. We are expected to believe that Adam Cole couldn't wrestle on the pre-show due to his ankle but was allowed to wrestle in the main event. I suppose the argument could be made "if you've watched wrestling for the past 20 years then you knew Adam Cole wasn't going to be wrestling." That's all well and good, but not all fans have that historical knowledge. The logic in this booking still makes no sense when it comes down to it. Luckily, the main event didn't really suffer for it but the weirdness surrounding the world title and this show was so superfluous.
Hikaru Shida vs. Toni Storm (AEW Women's Title): First things first, I think the right decision was made to put the title on Toni Storm. I also think her character is super over with most fans and, personally, I get a kick out of the character myself. Having said that, Shida and Storm are capable of so much more. Once the bell rings, Toni Storm should still be Toni Storm. Along with being a great character, Toni Storm is a great in-ring talent. She shouldn't be dumbing down her in-ring work because her character work has taken off. She's not someone that needs to rely on silly gimmicks during her match. I'm certainly not down on Storm and am still optimistic on where this character and where her story with the recently debuted Mariah May is heading. But, I hope this match was an outlier for Storm and not a sign of where things are going with her in the ring because she's way too good for that.
(Tony Donofrio is a PWTorch.com contributor. You can contact Tony at TonyDonofrio@icloud.com and follow him on Twitter/X and Threads @TonyDonofrio.)
---
RECOMMENDED NEXT: LECLAIR'S AEW FULL GEAR 2023 REPORT: Alt perspective, detailed coverage of MJF vs. White, Page vs. Strickland, Cassidy vs. Moxley, more
OR CHECK THIS OUT AT PROWRESTLING.NET: McGuire's Mondays: What's up with Jay White?