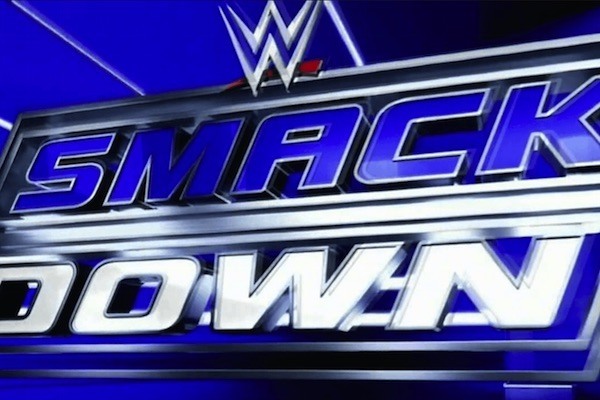 ---
SPOTLIGHTED PODCAST ALERT (YOUR ARTICLE BEGINS A FEW INCHES DOWN)...
---
Smackdown on SyFy this week features Dolph Ziggler vs. Kevin Owens. It's also the first full show as WWE World Heavyweight Champion Roman Reigns. Also on tap: Ryback vs. Alberto Del Rio.
WWE Smackdown review
December 17, 2015
Taped 12/15/15 in Newark, N.J.
Aired on SyFy
By Greg Parks, PWTorch Columnist (Twitter: @gregmparks)
– WWE Open.
– The events of Monday night were chronicled in video package form, from Stephanie McMahon's intro, to Vince McMahon's threats, to Roman Reigns' title win.
– Inside the Prudential Center we went, where the music of Roman Reigns hit and he walked through the crowd, WWE Title over his shoulder. He came down with a huge grin on his face. Rich Brennan, Booker T., and Jerry "The King" Lawler were shown on camera discussing Roman's tumultuous week. Reigns took the mic and said that while winning the title meant a lot on Monday, to do it on his little girl's birthday meant a whole lot more. He said he has to savor this because he's not sure how long he'll be in WWE. He said he speared Triple H on Sunday and no one has seen him since (unless you watch NXT), and he Superman punched Vince McMahon. For now, he wanted to bask in the moment. That moment didn't last long, as Sheamus walked out to his music.
Sheamus congratulated Reigns for the title and said he's happy for him. Sheamus told Reigns to savor the moment because it won't be long before the title is back around his waist. Reigns was ready for a fight right there. Sheamus said that decision isn't up to him, and that Reigns has upset a lot of powerful people. He said The Authority has launched a formal investigation, and until it's complete, Reigns will be on the sidelines. I wonder if he'll voluntarily give up his title like Matt Hardy did. Sheamus said Reigns can't even be in the building. Somehow, The Authority had left Sheamus with some semblance of power, leading to Sheamus asking Reigns to leave. He said he's just the messenger. Reigns told Sheamus to come make him leave. Sheamus said Stephanie McMahon told him that if Reigns wouldn't voluntarily leave, then alternative measures would need to be taken. That brought out a security force. There'll going all-in on the Steve Austin comparisons now.
The security force came to the ring when Reigns wouldn't leave. Reigns tossed the guys around, guys who were just doing their job as instructed. He laid out one of the eight with a Superman punch. A good-sized security member was left standing, and he tried to talk some sense into Reigns. Reigns seemed to take the bait, but Superman punched him, too. Reigns stood tall with the title over his head as his music played while Sheamus watched in anger from the top of the stage.
– Dolph Ziggler vs. Kevin Owens takes place tonight, and is the main event.
– Alberto Del Rio and Ryback were walking backstage in a split-screen. The match is next.
[Commercial Break]
– Brennan thanked Dorothy for "Wicked Ones," the official theme to TLC.
1 – ALBERTO DEL RIO vs. RYBACK
Ryback did an inset interview, saying Del Rio is a coward. He said he'll make Del Rio wish he never came back to WWE and that the League of Nations can "eat it." The always-eloquent Ryback, ladies and gentlemen. Del Rio mounted Ryback in the corner, but only got two punches in before Ryback powered out. Ryback laid in some light-looking forearm shots to the back of Del Rio. Del Rio suckered Ryback in and worked over his arm in the ropes. Ryback was knocked off the apron, hitting the barricade hard on the outside as they went to break at 2:36 of the match.
[Commercial Break]
Back at 6:32 with Del Rio in charge. Ryback made a comeback with a shoulder tackle and splash. Ryback, from the second rope, dropkicked Del Rio. Clothesline missed and Del Rio caught him in a German suplex and bridge for two. Ryback caught a boot attempt and delivered a spinebuster. Meat Hook clothesline from Ryback and as he set up for the finish, the rest of the League of Nations (including King Barrett) ran to ringside. It distracted Ryback long enough for Del Rio to lock in the cross arm-breaker. Eventually, Ryback tapped.
WINNER: Del Rio, via submission, at 10:15. Just a match. Nice to see Ryback adding a few new moves to his repertoire every once in a while. I usually despise this type of finish, but given Ryback's meathead character, it would make sense that he would not necessarily be smart enough to avoid the distraction.
Ryback got back up and went after Del Rio, but Sheamus hit him with a Brogue Kick. Rusev applied the Accolade. The League celebrated their accomplishment to close the segment.
– Tonight, The Lucha Dragons take on The New Day.
– Backstage, Tyler Breeze was getting his hair combed by Summer Rae. Breeze pontificated about his upcoming opponent, Titus O'Neil. Breeze said that while O'Neil has his millions of dollars dance, Breeze's face is worth billions of dollars. Goldust approached Breeze from behind, after sneaking a peek at him behind a curtain. Summer sprayed some hairspray which seemed to make Goldust go back to his Tourette's character. I have no idea what that was about.
[Commercial Break]
– Tyler Breeze's entrance was finishing up out of break. It's crazy that his entrance has been cut so frequently the past few weeks.
2 – TYLER BREEZE vs. TITUS O'NEIL
Breeze kicked away at the legs of O'Neil, but O'Neil responded with a bodyslam. O'Neil charged at Breeze, but Breeze got his feet up and Titus took a spill. Summer was positioned in the MVP Memorial VIP Lounge at ringside. Goldust wandered down to ringside a minute into the contest. Breeze punched away at O'Neil in the corner. O'Neil tossed him off. Goldust entered the VIP area and sat down next to Summer like it was nothing. He even sipped on a drink. Titus splashed Breeze in the corner. Goldust continued to annoy Summer as O'Neil gave Breeze a few back-breakers, then tossed him aside. Goldust used Breeze's selfie stick on himself and Summer. Breeze saw this and Goldust approached the ring to take a selfie with him and Breeze. O'Neil turned Breeze around and gave him the Clash of the Titus.
WINNER: O'Neil, at 2:49. Two distraction finishes in a row. I can hardly contain my excitement. A Goldust vs. Breeze feud seems quite random.
– Ziggler vs. Owens is still to come tonight.
[Commercial Break]
– Stephanie McMahon and six WWE Superstars or Divas have been nominated for the Celebrities Gone Good award.
– The announcers talked on-camera about the upcoming Ziggler vs. Owens match, and showed a photo of Dean Ambrose celebrating winning the Intercontinental Title from Owens at TLC. Then we got clips of Ambrose vs. Ziggler from Raw, with Owens interfering.
– Renee Young was backstage with Dean Ambrose. Ambrose said Owens will never one-up him because he never goes away. He said anytime anybody, including Owens, wants a piece of him, all they have to do is ask. Ambrose discussed Owens' master plan to drive him crazy, saying, "good luck."
– Also Sunday, The Wyatts fought Team ECW in a Tables Match. Stills of that match were shown as the announcers discussed it. Also shown were highlights of the match between the two squads the next night on Raw.
– From somewhere backstage, Bray Wyatt cut a promo with the rest of the Wyatt Family. Bray defined the word "extreme," then said when face-to-face with fear, "extreme" just isn't enough. Luke Harper said pain is temporary but fear lasts forever. That's not always true. Erick Rowan said one can search for the light, but all you'll find is darkness. Finally, Braun Strowman unmasked and said he finds solace in the muffled screams in those who take their last breaths in his arms. Yikes. Wyatt said they don't conform to our society. He said they are everywhere and they can never stop. "Run."
– New Day came out for their tag match. Big E. had a unicorn poster with him while Xavier Woods had his trombone. They danced in the ring as Smackdown headed to break.
[Commercial Break]
– New Day did some mic work before their match. Xavier Woods said The Usos and Lucha Dragons were disrespectful in their declining New Day's offer of friendship on Monday night, and Big E. said it was out of jealousy. Kofi Kingston said in addition to being fantastic, they are also sultans of style. He plugged the unicorn horn available on WWEShop.com, and it lights up. They did some more gyrating/dancing and talked about being winners. Woods wanted to address the Tweets saying the people like their celebrating and dancing. He said that's not for the people who don't understand the power of positivity; it's for them. They continued celebrating as Big E. sang "New Day rocks." The Lucha Dragons eventually interrupted and came out.
3 – XAVIER WOODS & KOFI KINGSTON vs. THE LUCHA DRAGONS
Still shots of the TLC Ladder Match were shown before this tag match began. Booker T. called it "the greatest ladder match in the history of WWE." Now that's just absurd, and I really did like the match. By the way, this match was brought to us by the FDA and "The Real Cost." Sin Cara took Woods down and tagged Kalisto. Some double-teaming led to Kalisto working Xavier's arm. Booker was given, by Big E., a list of superlatives to use to describe New Day, following the "the ___ of ____" format. The Dragons stayed in control throughout the opening few minutes. Woods wasn't able to make the tag thanks to the Dragons' frequent tags. Cara monkey-flipped Kalisto into a splash on Woods for a two-count. A distraction by Kingston finally led to New Day taking over with Woods shoving Kalisto off the ropes and out of the ring. They cut to break at 3:35 of the match.
[Commercial Break]
Back at 7:07 with Kingston controlling Kalisto. Big E. was concerned about the possibility of the trombone being broken at ringside. Woods locked Kalisto in a rest-hold, but Kalisto broke free, only to be kicked back to the mat by Woods. Lawler pointed out Xavier's boots, which had the toes curled up a la Iron Sheik. Kofi again tagged in to wear down Kalisto. Kalisto finally hit a cross-body off the ropes and both men were down. Big E. pulled Sin Cara off the apron while Woods distracted the ref, leaving no one for Kalisto to tag. New Day danced while Kalisto was on the mat. Cara came in and basically gave Woods a blockbuster, knocking Woods off the apron and crashing onto Big E. at ringside. Kofi, celebrating on the second rope, was taken off in a powerbomb by Kalisto and rolled up for the win.
WINNERS: Lucha Dragons, at 11:45. This match had two clear segments, with the Lucha Dragons owning the match pre-break, and New Day slowing it down post-break. Another win for the Dragons over New Day as well.
The finish was replayed.
– Renee Young was backstage with Dolph Ziggler. Ziggler said he's been called "collateral damage" from Kevin Owens' attack Monday night. He said he's won a lot of titles in WWE, and none has mattered more than the I.C. Title. But what matters more than that is going out every night and trying to prove himself to everyone. Ziggler said he doesn't take days off, never calls in sick or loses his smile. He dared Owens to try to hang in the ring with him. There was some clear (and jarring) crowd sweetening at the end of that promo.
– Brie Bella came to the ring by herself. A graphic on the screen showed a Twitter exchange between Becky Lynch and Brie Bella this past week. Brie is in action next.
[Commercial Break]
– The exterior of the Prudential Center was shown.
– On Wednesday, Coca-Cola presents Tribute to the Troops. Team BAD was in the crowd with signs and, for some reason, their music playing.
4 – BRIE BELLA vs. BECKY LYNCH
Stills were shown of Charlotte vs. Paige from TLC while Lynch made her entrance. Also, on Raw, the end of Charlotte & Becky vs. Alicia Fox & Brie was shown. Lynch was quickly sent to ringside as the crowd serenaded the wrestlers with "We Want Sasha" chants. Team BAD's sign read "Unity" and "Boo." Charlotte came to ringside with her music playing. The distraction (there's that word again…) allowed Lynch to take over on Brie. Brie recovered to hit a dropkick off the middle rope. Running knee found the mark. Overhead pump-handle suplex by Lynch for two. Charlotte tripped up Brie when she hit the ropes and Lynch, who the announcers said saw it, applied the Disarmer for the win. She seemed conflicted about winning that way, though.
WINNER: Lynch, at 2:43. Brie was just a tool here to continue the Lynch/Charlotte storyline. With the match, Charlotte on the outside, and Team BAD in the crowd, there was a lot going on in a short amount of time.
– Ziggler vs. Owens is the main event.
[Commercial Break]
– Charlotte and Becky shared some words backstage. Becky talked about Ric Flair interfering on Monday night, and she said it was just Ric being Ric. But now Charlotte's interfering in her matches, and it's frustrating her. Lynch said whatever happens in her matches, she wants it to be on her own merit. Charlotte said she just didn't want Lynch to lose. Lynch took that as Charlotte thinking she can't win on her own, and walked off in a huff.
– The announcers were shown on-camera and discussed the upcoming Slammy Award episode of Raw.
– Kevin Owens was walking backstage when JoJo approached him. He interrupted her talking about how Ziggler wanted revenge. Owens coldly said he doesn't care because his focus is on the Intercontinental Title, which is now owned by a cockroach named Dean Ambrose. Owens said cockroaches can survive anything, but Ambrose won't survive him. As for Ziggler, he said he heard what Ziggler had to say earlier, and now bad things will happen to him. Owens said he won't stop until he puts Ziggler in a hospital.
– Ziggler came out for the main event, which is next.
[Commercial Break]
– This Tuesday on Super Smackdown live, The New Day defend their tag titles against the Lucha Dragons. Dang, I forgot Smackdown was on Tuesday next week.
5 – DOLPH ZIGGLER vs. KEVIN OWENS
Owens and Ziggler exchanged blows in the early going, while Owens avoided a dropkick. That led to the fight going outside the ring. Ziggler stunned Owens, then tossed him into the ring as the show went to break at 2:21 of the match.
[Commercial Break]
Back at 5:54 of the match with Owens manhandling Ziggler. He focused his attack on the knee of the show-off. Ziggler used his quickness to evade Owens. Owens dove at Ziggler in the corner, but his shoulder connected with the ring-post. Ziggler met Owens back in the ring with a flurry of offense. Owens caught a superkick attempt and delivered a belly-to-belly for two. "Shades of Magnum T.A. right there," said Booker. Cannonball in the corner on Ziggler for two. Owens shrugged off a DDT attempt, as well as a Fameasser. Ziggler finally hit a superkick for two. Owens back-dropped Ziggler to ringside. Owens continued the onslaught outside the ring. He launched Ziggler over the announce table despite the referee's warnings, leading to the bell.
WINNER: Ziggler, via disqualification, at 13:24.
Owens wasn't done. But he took too much time and Ziggler jumped him. Owens shoved Ziggler hard into the ring steps. He set Ziggler up for a powerbomb on the stairs, but Dean Ambrose's music hit and he ran out. Owens hit the ring, welcoming the fight. The two brawled, with Owens escaping Dirty Deeds at the last second and retreating. Ambrose put the I.C. Title on the mat in the ring and dared Owens to re-enter. Instead, Owens superkicked Ziggler, who had been helped to the aisle but referees. As Owens backed up the ramp and Ambrose walked up the aisle, Ziggler superkicked Ambrose. The announcers argued over Ziggler's intent there as Owens said, "I'm takin' it back Dean, and there's nothing you can do about it," referring to the title.
Did you watch Thursday's Smackdown episode? Send your 0-10 score & Reax to pwtorch@gmail.com for our TV Reax feature.
Greg Parks has been covering WWE Smackdown for PWTorch.com since January of 2007. He is the host of "Moonlighting with Greg Parks," a PWTorch VIP-exclusive audio show posted each weekend. Follow him on Twitter @gregmparks for live Tweeting during Raw, Impact, and PPVs, as well as other bits of wisdom. Comments, questions and feedback are welcome, and can be sent to g_man9784@yahoo.com.