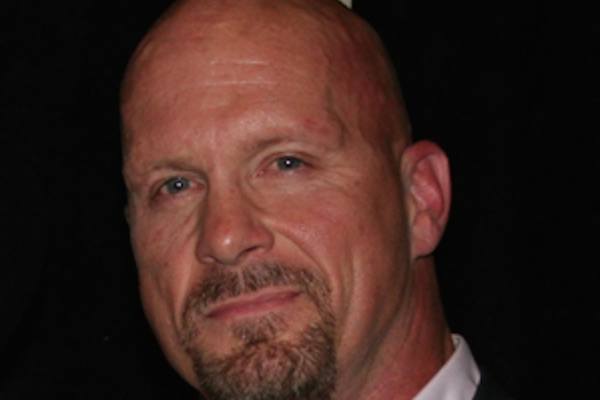 ---
SPOTLIGHTED PODCAST ALERT (YOUR ARTICLE BEGINS A FEW INCHES DOWN)...
---
TORCH TODAY – Thursday, March 31
– WrestleMania Weekend kicks off in full force today with the first WrestleMania Axxess session and big NWA Parade of Champions show. Keep track of every show, event, and wrestling card this weekend at this link – pwtorch.com/site/wm32schedule.
– WWE's monthly business report released Wednesday captures how far the DVD market has fallen. Through the first two months of the current First Quarter 2016, WWE shipped only 195,000 DVD units, compared to 620,000 for the full Q1-2015 and 1.087 million in Q1-2014. Even if WWE has a great March to complete the quarter, they're looking at about half of Q1-2015 business. The market is drying up due to external shifts in technology and internal reasons of content moving to WWE Network.
– "Stone Cold" Steve Austin talked to Men's Journal about trying to watch as much of the WWE product as possible, but struggling to make it through three-hour Raws, the difference in today's WWE environment vs. The Attitude Era, and how Donald Trump was convinced to take a Stone Cold Stunner at WM23 nearly a decade ago.
"I briefly explained to him in literally five seconds how to take it. We went to the ring, we did the match, and at the end we did the Stunner, and it wasn't the greatest Stunner in the world, but I give Donald Trump a lot of credit and respect for doing something like that that he didn't have to do. But to answer your question: I had no idea back then so many years ago that he would be a candidate to be President of the United States," Austin said.
– Natalya talked about the last year being "the hardest year of my life" with Tyson Kidd's neck injury, helping him recover from serious surgery, and Bret Hart's cancer diagnosis.
"The last year, the last 365 days, I've never been challenged or tested the way that I've been tested, especially with family," Natalya told Jan Murphy of The Whig publication. "You know, my husband TJ – that was a really serious situation. It really rocked my whole world. This WrestleMania season's been tough for me because I'm so excited about being a part of WrestleMania, we've got this amazing European tour coming up after, but I can't help but feel a little emotional because I want my husband to be able to share that with me. I want him to be a part of it, too. Just knowing what a year it's been for him, and just trying to be strong and not letting him see that inside sometimes I'm breaking, it's really hard."
– WWE Divas champion Charlotte briefly talked to her hometown Charlotte Observer newspaper about her first WrestleMania, her mom being at Mania to watch from the background, and finding her calling in wrestling.
– Paul Heyman's latest Yahoo Sports blog focuses on his relationship with comedian/actor Andy Kaufman going back to the Vince McMahon, Sr. era of WWWF at Madison Square Garden. Heyman talked about the various cons Kaufman tried to pull off and some of his behavior that to this day he's still not sure whether was a work or shoot. Heyman also wrote about current WWE owner Vince McMahon, Jr. listening to Kaufman do his thing while Vince, Sr. shot down the idea of working with Kaufman.
"Vincent Kennedy McMahon was standing just feet away from his Dad when Andy would pitch his own involvement, since the current Boss would have loved this type of uninhibited celebrity creativity on his show(s). It was a different atmosphere back then, and Vince Sr. thought Andy was making a mockery of pro wrestling, not bringing attention to it. Today, even if Andy was presenting a parody of wrestling, it would be incorporated into the show," Heyman wrote, crediting Kaufman for being an inspiration for McMahon, Jr.'s vision for cross-over "sports entertainment" in modern WWF/E form.
– WWE Hall of Famer Rikishi says he thinks WWE needs to turn his cousin Roman Reigns heel to "go with the flow" of the audience, eventually flipping Reigns back to babyface down the road. "I feel that, in due time, you're gonna see Roman Reigns become Roman Empire. Let's take it back to John Cena and Rock back in the day, when people felt like they was just shoved down their throats. Eventually, they earned the people's respect, and the next thing you know, they were just loved by the whole world," Rikishi said to Chris Featherstone for FoxSports.com.
"To me, you don't want to go against the WWE Universe. You never want to do that. To me, what works is to go with the flow. If you have me so much like that, had it been me, I'd tell Vince, switch me heel right now. Let's give it to these people. I'd be the baddest frickin' heel that they'd ever see. And in due time, you would hate me so much, when I do turn babyface, guess what, [you'd love me]. It's a very simple fix."
– Celebrity WWE Hall of Fame inductee Snoop Dogg talked to TMZ about being pumped for the Hall of Fame.
– Former NFL player Moose talked to Yahoo Sports about his tough journey from quitting football – which led to a divorce and his family questioning him for giving up NFL money – to becoming a big star for Ring of Honor. Moose said his ROH contract expires in June, but he's not thinking about being on WWE's radar right now.
"I have people tell me that I'm on a great pace for only doing this for three years but I don't want it to mess with my focus. I just want to continue to get better," Moose said. "I haven't thought about what's next yet. I love Ring of Honor and I'm the happiest that I've ever been in my life, hands down. Money doesn't make you happy. I'm way happier doing this than playing football. Football wasn't happiness to me. That was a job. This isn't a job. This is me doing something I love."
– As part of WWE's WrestleMania Weekend activities with the Dallas Cowboys and other area organizations, Cowboys RB Darren McFadden talked to the Dallas Morning News about growing up a fan of Sting, "Stone Cold" Steve Austin, and Lex Luger.
– Following the death of Lemmy, Motorhead is releasing their final concert series in May. The set titled "Clean Your Clock" will be released in CD and video form from their concerts in November in Germany. Included on the set will be Triple H's theme music "Ace of Spades." (Report at Blabbermouth.net)
– Chikara put tickets on-sale today for the 2016 King of Trios tournament scheduled for September 2-4 in Easton, Pa. Ticket Info at Chikaratix.com.
– 2K Sports released a video game tribute to Sting ahead of his WWE Hall of Fame induction this weekend.