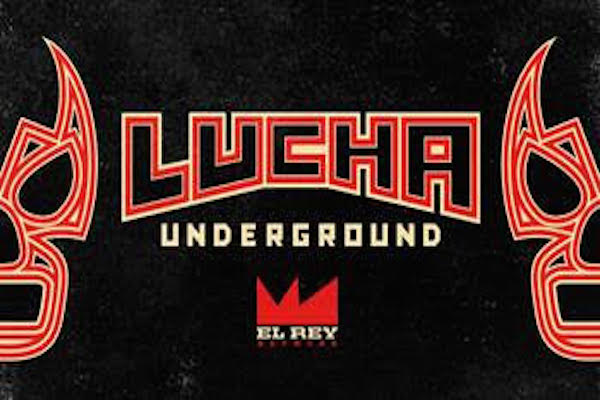 ---
SPOTLIGHTED PODCAST ALERT (YOUR ARTICLE BEGINS A FEW INCHES DOWN)...
---
Lucha Underground Report
September 21, 2016
Taped in Los Angeles, Calif.
Season 3 Episode #3 aired on El Rey Network
Report by Joel Dehnel, PWTorch contributor
Follow @DehnelTorch on Twitter for live updates.
The show opened with a recap of Dario's dial of doom, Rey Mysterio-Pentagon Dark, and Sexy Star-Taya.
Backstage: Rey Mysterio was training with Azteca. They wrestled in a ring talking about the battle they have to fight. Chavo entered the ring and put Azteca in an armbar. Chavo told Rey that he needs to tell Azteca about "familia" Guerrero.
Announcers: Matt Striker welcomed viewers to the show. Striker said that the Lucha Underground Title will be on the line tonight but we are yet to find out who Matanza Cueto will face. He then threw to Dario.
Dario explained his Dial of Doom once again. He said Havoc got his ass kicked and nobody actually believed he could win. Dario then spun the wheel and it landed on The Mack. Dario then threw to Melissa Santos.
In-ring: Santos introduced Matanza, who stood out side the ring. The Mack came from the opposite side of the temple and attacked Matanza.
1 – Lucha Underground Champion MATANZA CUETO vs. THE MACK – Lucha Underground Championship match
Mack beat on Matanza from behind and hit a stunner on the outside. Mack rolled Matanza into the ring and he kicked out at one. Mack hit a combination followed by a hurricarana and a big kick. Mack attempted another stunner, but Matanza caught Mack and hit a German suplex.
Matanza dominated and landed some significant strikes on The Mack. They both got to their feet and exchanged some blows. Matanza fell to the outside, then Mack hit a front flip dive. Mack hit a shoulder block on Matanza, then attempted a frog splash but Matanza countered and hit Wrath of the Gods for the win.
WINNER: Matanza retained at 5:59 with Wrath of the Gods.
Still to come: Dario has another announcement about the main event.
[Break]
Somewhere on the open road… Son of Havoc was watching a Famous B commercial in Havoc's mother's basement. Havoc turned over to Mascarita Sagrada then Havoc's mother came down and asked if they would like any Bagel Bites.
[JD's Reax: Yup, that just happened.]
Dario's Office: Dario was snorting some cocaine when Johnny Mundo came in and demanded he spin the wheel again. Dario offered them the opportunity for the trios titles. Mundo said he didn't care about that; he wants Matanza. Mundo walked out and Taya offered to be Mundo's replacement in the tag match.
[Break]
In-ring: Santos introduced Texano, who was already in the ring. His opponent tonight is Cage. Dario walked out of his office and said they have a lot in common. He said he was disappointed they both lost the "unique opportunity" match. He said that their match tonight would be for the ultimate opportunity. They'll find out what it is after the match.
[Break]
2 – TEXANO vs. CAGE
Cage tried an early pin, but Texano fought back. Texano hit a helo and an enziguri. Cage countered and kicked Texano to the outside, then hit a front flip dive. Cage hit a neckbreaker, then tried a pin, but he turned it into a reverse Boston crab.
Texano tripped Cage and tried an anklelock, but Texano hit a spinning wheelkick followed by a backbreaker. Cage came back with a clothesline and a spinebuster. Texano attempted a small package, but Cage came back with a big boot and a slam. Cage then hit a 360 lariat for the win.
WINNER: Cage at 5:52.
Post-match: Dario congratulated Cage, but said that if he wants to know the ultimate opportunity he must beat Cage two more times in the best of five series. Everyone was shocked.
Still to come: Trios Tag match.
[Break]
Dario's office: Dario opened up a package with some graphic pictures. Azteca came in and demanded a match with Pentagon. Dario said he would match rather see him face Black Lotus again. Dario then said he would pencil in the match. Ricky Mandel came in told Dario he thought the pictures were cool. They were sitting back on Dario's desk even though he had just thrown them in the trash. Dario gave him the picture, then Chavo walked in and simply said we need to talk.
In-ring: Santos introduced the champions to the ring followed by World Wide Underground.
[Break]
3 – Trios Tag champions FENIX & AEROSTAR & DRAGO vs. World Wide Underground (TAYA & P.J. BLACK & JACK EVANS) – Trios Tag Championship match
Evans tried to get his robe off, but needed Black's help. He showed off with a flip, then Black tagged in. Taya tagged in, which made no sense since Black was already in the ring. Taya then started the match against Drago.
Black fought AeroStar for a series then Taya tagged back in, and so did Fenix. Evans tagged in, as did Drago. Evans took out Drago then Black tagged in and continued to dominate Drago. Black then missed a moonsault and tried a tag, but Evans wouldn't have it.
Evans decided to pout on the outside while everyone beat on Black. AeroStar attempted a pin then Taya leaped onto Drago and Fenix. AeroStar hit a hurricarana off the ropes then hit a codebreaker for the win.
WINNERS: Fenix & AeroStar & Drago retained at 9:22.
Post-match: Mundo came out and helped Taya and Black beat down the champions. Sexy Star then came out and cleared the heels out of the ring. Star then stood united with the champions.
Dario's office: Rey sat in Dario's office. Dario told Rey that Azteca will be facing Chavo and the winner will face Pentagon. Dario said that Rey will be the guest referee for the match and wrote it in ink.
FINAL THOUGHTS: This week continued some of the recurring problems that Lucha has been having. There are too many title matches just being thrown out there with no build. I mean the Luca Underground championship in another opening match? Do they not understand how that comes off? The other issue is that there is way too much Dario on the show. He's really great at his role, but there are just way too many scenes with him. It's taking away from the importance of the wrestlers and centralizing all the conflict around Dario.