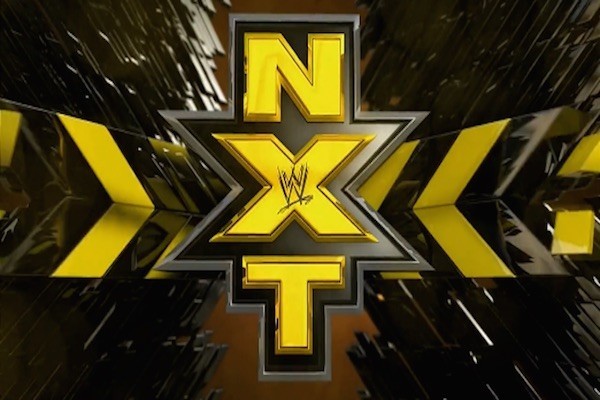 ---
SPOTLIGHTED PODCAST ALERT (YOUR ARTICLE BEGINS A FEW INCHES DOWN)...
---
NXT TV REVIEW
NOVEMBER 9, 2016
TAPED AT FULL SAIL UNIVERSITY
AIRED ON WWE NETWORK
REPORT BY JUSTIN JAMES, PWTORCH CONTRIBUTOR
[Q1] Advertised for tonight is the contract signing between Samoa Joe and Shinsuke Nakamura. Backstage we get a recap of the Dusty Rhodes Tag Team Classic Tournament.
Previously recorded at an NXT Live event is #DIY vs. The Authors of Pain in the semi-finals of the Dusty Rhodes Classic. Of course, Graves is hoping to see #DIY get stomped. Philips reminds us that last week, Ellering got involved in a match for the first time.
(1) #DIY (JOHNNY GARGANO and TOMMASO CIAMPA) vs. THE AUTHORS OF PAIN (AKUM and RAZZAR w/Paul Ellering) – Dusty Rhodes Classic Tag Team Tournament Semi-Finals Match
Ciampa and Akum start, Ciampa immediately gets backed into the corner. He tries to fight out but cannot. Blind tag lets #DIY have a slight edge but Akum dodges a dropkick. Ciampa tried to interfere and #DIY splits the Authors of Pain into separate corners. The ref doesn't care to enforce the rules as #DIY clear Akum and Razzar from the ring. Gargano gets caught on a suicide dive, Ciampa tries the same to save him but Gargano gets thrown into him as he comes through the ropes. [c]
Gargano is isolated out of the break. Ref distraction lets Ellering claw Gargano's eyes. sudden DDT draws a double tag. Ciampa unloads on Razzar. A pair of big boots stun Razzar, but Ciampa takes a knee to the middle. Ciampa with chop after chop and Razzar is on a knee. Ciampa wants a German suplex but Ciampa can't get him up. Boot in the corner, Ciampa hits the German suplex for a nearfall. Gargano in, Razzar fights off a double team, gets Ciampa up, catches Gargano's crossbody, nails a double Samoan Drop and covers for a nearfall. Akum in, they want to hit stereo powerbombs, #DIY counters with stereo head scissors to cause their heads to bump, stereo covers for two. #DIY takes them out of the ring, they look for their team finiher and hit it, but Ellering distracts the ref so no count on the visible nearfall.
[Q2] The Revival pop out from under the ring to take out The Revival, no hobbling for Dawson. The Authors of Pain hit The Last Chapter on Gargano.
Winners: The Authors of Pain in 10:27. Lots of overly coreographed spots here, but still a fun match after Ciampa got the hot tag. #DIY was extremely protected here. The crowd wasn't happy with the garbage finish and I don't blame them.
"The Return" next week. Of who?
Bckstage Tye Dillenger rails on Bobby Roode for his history of lies and cheapshots and shortcuts. Dillenger sounds very serious here.
Sanity is out first, then jump TM61 on their way out. Break in the middle of the beating. This is another previously-taped match. [c]
(2) TM61 (NICK MILLER & SHANE THORN) vs. SANITY (SAWYER FULTON & ALEXANDER WOLF w/Eric Young and Nikki Cross) – Dusty Rhodes Classic Tag Team Tournament Semi-Finals Match
Thorne starts the match, Miller is totally out of commission. Big uppercut early in the match almost finishes Thorne. Thorne just continues to take a beating with zero chance of recovery. Arm drag gets Thorne free, but Wolf bumps the suddenly revived Miller off the apron preventing a tag. Thorne breaks free of Fulton and causes Wolf to clock Fulton, tag to Miller who is suddenly just fine. Miller takes out both Fulton and Wolf. Wolf breaks up a cover. Miller takes a shot from behind to cut him off. Thorne stops the Sanity team finisher and Thorne suddenly jackknifes Fulton to steal a win.
Winners: TM61 in 5:42. Sanity looked really weak for losing after taking out TM61 pre-match and having the ring almost entirely to themselves the whole match. Miller's sudden return to full strength defied all explanation.
TM61 will face The Authors of Pain in the battle of "poorly defined teams" at Takeover Toronto.
[Q3] Backstage, Regal books #DIY to face The Revival at Takeover Toronto in a two out of three falls Tag Team Championship match.
Backstage, Bobby Roode blames Tye Dillenger for everything that happened.
(3) EMBER MOON vs. RACHAEL EVERS
Evers backs Moon into a corner, but she grins and a crucifix takes Evers down for one. Moon blocks a hip toss, retailiates, rolls Evers around, cover for one. Stiff elbow drops Evers, but Moon whiff a springboard crossbody. They brawl, gutwrench suplex picks up two for Evers. Evers puts knees to Moon then a rear chinlock. Moon comes off the mat, wants a jawbreaker but Evers blocks and throws he down. Evers piefaces Moon which causes a problem. Moon goes nuts on Evers. Low dropkick and Moon calls for the end. Moon knocks Evers down, heads to the top for the flying, spinning stunner (the Eclipse?).
Winner: Ember Moon in 3:11. Ember Moon looked good, and Rachael Evers did too. I definitely want to see more of Evers in the future, but now is not her time. I expect to see Moon face Asuka soon enough and I look forwards to it.
Next week, Andrade "Cien" Almas faces Cedric Alexander.
William Regal is in the ring for the Nakamura – Joe contract signing. The ring has a table and a ton of security guards. Nakamura is out first.
[Q4] Joe's music hits, he comes to the ramp, then goes backstage. He drags out a table and a chair and a mic to the top of the ramp and sita down, putting his feet on the table. He says that Regal's security is good at protecting Nakamura but not Joe. He calls Nakamura a rabid animal and says that he understands how hard it must be to be Japan's top guy and get torn up by Joe. Nakamura just rolls his eyes. Nakamura is incredulous. Joe demands that Regal bring him the contract. Regal starts to respond but Joe cuts him off, even insulting Regal's accent. Regal is not happy, and makes to leave the ring. Joe tells him to hurry up.
Joe is just gloating as Regal delivers the contract and pen. Joe signs. He starts to hand it to Regal but drops it on the table. Regal picks it up and slowly walks away swallowing his pride. Nakamura takes it, opens it slowly, then drops it on the floor without signing. He then attcks the security guards. Nakamura just destroys the security detail, all six of them. He stares at Joe and powerbombs a guard through the signing table. He picks the contract up again. And finally signs it, and drops it on the guard in the ruins of the table. Nakamura poses with the championship as Joe stands stunned, and refs head to the ring.
[ J.J.'s Reax: Excellent twist on the contract signing formula which is becoming stale in NXT. ]
FINAL THOUGHTS: Good episode to continue building interest in Takeover Toronto, though the teams in the Dusty Rhodes Class both need more definition. Tye Dillenger is doing himself a lot of favors building to his match with Bobby Roode, who is also doing great work. Joe has worn out his welcome in the title picture, but it isn't due to anything he is doing wrong; he is really on point but having him headlining every Takeover for something like a year is just too much.
NOW CHECK OUT LAST WEEK'S NXT TV REPORT: JAMES'S NXT TV REVIEW 11/2: Dusty Tag Classic continues, Kota Ibushi, Perkins, Swan, Sanity, Strong, Thorne, Aliyah