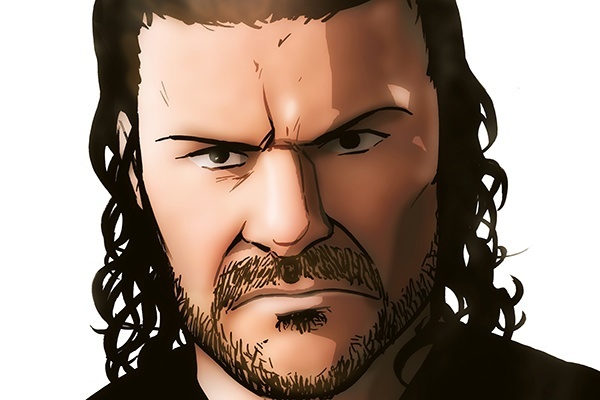 ---
SPOTLIGHTED PODCAST ALERT (YOUR ARTICLE BEGINS A FEW INCHES DOWN)...
---
NXT LIVE EVENT REPORT
MAY 4, 2017
PHOENIX, ARIZ.
REPORT BY A.J. BLACK, PWTORCH CORRESPONDENT
The Comerica Theater in Phoenix, Ariz. held the NXT Phoenix live event. The venue is traditionally used for music and comedy concerts, but the set up worked fairly well as its also been utilized for boxing. Seats on the floor for super fans surrounded the ring, with the bottom section of the theater full. The two upper levels were emptied. A handful of suites had fans, execs or venue managers in place. Three video screens with entrance music set it all up. Wrestlers had to walk down the stage to an awkward set of stairs, then back up to the ring. Best estimate – about 1,500.
I'm sitting second row on what would be hard camera side.
On to the action …
(1) No Way Jose defeated Kona Reeves. Solid pop for Jose as he danced to the ring, in the ring, on the turnbuckle, and again in the ring. Reeves with the early advantage, but in terms of getting the win – no threat, as Jose's offense felt more dynamic and led to a finisher for a 1-2-3.
(2) Ruby Riot & Lacey Evans defeated Mandy Rose & unknown wrestler billed from Louisville.
Mandy came out first. Posing everywhere. "10" chants from the men. Louisville wrestler comes out. Lacey Evans to mild pop and Ruby Riot gets the large cheer. Evans gets stripped of her skirt by Mandy for some wolf whistles after an initial lockup. Mandy understands the role. Lacey with early power offense. But Evans is the chosen one to take the isolation beating from the heels … Ruby in for the hot tag – kicks and full corner offense – Mandy and Lacey to the floor. Riot! Shining Wizard. 1-2-3.
(3)  Kassius Ohno defeated Oney Lorcan. Crowd chanting for Ohno as he came down in his Orlando Magic old school style ring jacket. A very clear size difference between Ohno and Lorcan. All power from Ohno. Lorcan in trouble, but finds his way to the top for multiple blockbusters. Ohno delivers big punches, and a surprising Cyclone Kill for the finish.
(4) DIY defeated Sabatelli & Moss. The heels grab mics before the bell, saying things will change in the tag team division. They are working the crowd hard – and then DIY music hits for a big pop. DIY lap the ring. They hop in and soak up Johnny Wrestling and Psycho Killer chants. Standard lock ups early. Gargano with middle rope dive, but ends up with the short straw as it leads to the power offense of Sabatelli and Moss before a hot tag for Ciampa. Ends with a Meeting in the Middle for Moss. DIY selfies with the hot crowd and we head to intermission.
Charly Caruso poses for pics with fans.
(5) Drew McIntyre defeated Patrick Clark. Drew looks fit. Clark looks like the Fashion PoPo third member. Clark's persona is still in development. The Zoolander meets Prince meets Jimi Hendrix costumes absolutely work. The in-ring personality needs work. Match didn't really click. Drew's all power offense and its very fluid. Big boot for Clark.
(6) NXT Women's Champion Asuka defeated Sonya Deville (Daria) to retain her title. Huge pop for Asuka. Huge. Everyone standing. Match had a MMA feel. Signature, hard strikes from both. Hip attacks everywhere. Lots of mat wrestling. Reversals and counters out of arm bars and deep holds gave Deville legitimacy. Clean, engaging match from beginning to end. Asuka with the spin kick to the head for the duke. She takes pics with the crowd as she leaves.
(7) Ty Dillinger & Hideo Itami defeated NXT Champion Bobby Roode & Andrade "Cien" Almas. Originally set for a title match between Ty and Bobby, Roode says he won't defend in a (insert insult here) place like Phoenix. Out comes Almas as a tag partner. Dillinger brings out Itami to mild pop. Roode and Dillinger work out dueling "Glorious" and "Ten" chants to begin. Roode with the crowd in his hands. He's masterful with the small nuances a veteran understands. When Itami and Almas are in – Almas ties himself in the ropes multiple times to the frustration of Itami. Eventually its Dillinger who ends up taking the heel offense. Itami with hot tag uses flurry of kicks – leads to modified Tye Breaker on Roode and GTS for Almas for the count. Crowd happy.
FINAL THOUGHTS: End of night after two-and-a-half hours. Certainly vocal males, but this house show felt like a NJPW crowd at times. A bit quiet. Applause after big movesets and standoffs… As for merch – they are still moving Shinsuke Nakamura and Dillinger items. Shirts for No Way Jose, Roode, DIY, AOP, Sanity and a generic NXT. Asuka mask for $10. They had a replica belt and signed items between $75 and $250.
NOW CHECK OUT THE PREVIOUS REPORT: 4/28 NXT in St. Louis, Mo.: Roode vs. Dillinger for NXT Title, Hideo Itami vs. Almas, Black vs. Cezar, plus DIY, Sanity, No Way Jose, Asuka
---
Please send any news tips and results to: pwtorch@gmail.com. For instance, let us know if you hear a pro wrestling reference on a popular talk show, see a pro wrestling related Tweet or Instagram from celebrity, hear an ad for matches advertised for an upcoming WWE event, or anything else pro wrestling related that'd be of interest to our readers. 
If you attend a live event, please send results. We don't set up correspondents ahead of time and count on readers like you to send an email with a report on live events you attend – not just WWE, but also ROH, NXT, international groups. and anything else. No need to ask ahead of time!  The closer to the above format, the better, with the matches numbered and then listing who beat whom at the start of each result, then adding some details and the finish.