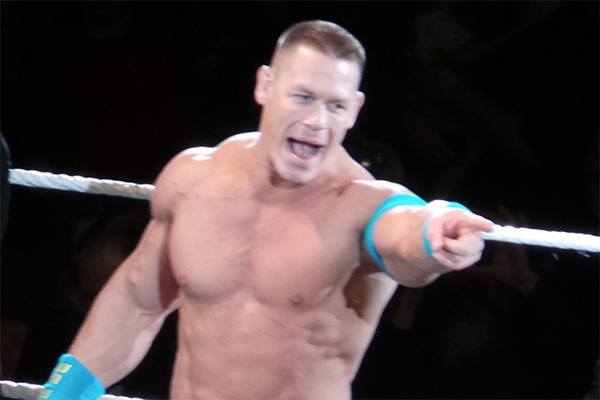 ---
SPOTLIGHTED PODCAST ALERT (YOUR ARTICLE BEGINS A FEW INCHES DOWN)...
---
The following are the latest news items stemming from quotes highlighted at our sister website, www.PWPodcasts.com, which chronicles what wrestlers are saying on the record on a daily basis, including newsworthy quick quotes and longer detailed written recaps of wrestling-personality-hosted podcasts.
-Linda McMahon told GV Wire that the first time she met with Donald Trump happened at be at a Rolling Stones concert. She also revealed that her husband is her favorite wrestler ever, listed off her favorite match of all time, and seemed to express some doubt that the Pandemonium film will ever be made. Get full details here: MORE: Linda McMahon on her favorite wrestler ever, favorite match, the first time she met Donald Trump
-Christopher Daniels says C.M. Punk makes his Mount Rushmore of ROH. There are others, of course, which he elaborated on during his Ring Rust Radio interview. He also discussed his recent Heavyweight Title win, and at 47-years-old said that his career is "pretty much close to being over." Get all the details here: MORE: Christopher Daniels on the Mount Rushmore of ROH, future stars in the business, his career pretty close to being over
-Hangman Page says when he first joined the Bullet Club he was still employed as a high school teacher in a small town. "With one phone call, I was told I would be in Bullet Club and I was going to Japan for three weeks, then continually after that. It was pretty cool and life-changing. At the time I was a high school teacher. I taught graphic design, multimedia and journalism. I would take sick days and wrestle on the weekends. At that point I knew if I was doing three-week tours of Japan I couldn't keep teaching because I couldn't be 'sick' that long." He also talked about the origins of the Hangman character, and what his future goals are in the business. Full details here: MORE: Hangman Page on joining The Bullet Club while employed as a teacher, future goals, where The Hangman character came from
-John Cena says he is unable to wrestle and act at the same time. "I would do both at the same time, but the movie guys are a little weird with their insurance," he told Metro. "They don't want me to go smashing my face up. [Laughs] I'm excited for all the opportunities outside the WWE ring, only because it raises awareness of the WWE. I take great pride in my profession, but I'm very aware of the perception of it." He also talked about when it's time to walk away from the business, and more people respecting wrestling than they used to. Additional details here: MORE: John Cena on why he can't wrestle and act at the same time, people respecting wrestling more than ever
-Steve Keirn says that his Skinner character from the WWF actually was inspired by the Rated R Deliverance film. "A couple months later I came back up and he introduced me to Skinner and he asked me if I had seen the movie Deliverance?," he told the Two Man Power Trip podcast. "So I said yes and I loved that movie and he said he wanted me to be one of 'those guys' and I'm sitting here thinking Burt Reynolds and when I asked if he wanted me to get a vest, Vince said no and that I had the wrong guy. He wanted me to be like the two guys in the woods with Ned Beatty." He also talked about why he left WWE and his time as a trainer in FCW: MORE: Steve Keirn on what movie inspired the Skinner character, the early days of FCW, why he left WWE
There is much more available at www.PWPodcasts.com, which just might be YOUR NEXT NEW FAVORITE WEBSITE to visit every day. New detailed written podcast recaps include:
-Colt Cabana's The Art of Wrestling with Johnny Mundo
-Something to Wrestle With – Judgment Day 2002
-MLW Radio #278
-The Ross Report with Patrick LaPrade featuring fascinating insight on the Billy Wolfe/Mildred Burke relationship
Check them all out on our mobile-friendly and laptop-friendly website, www.PWPodcasts.com.