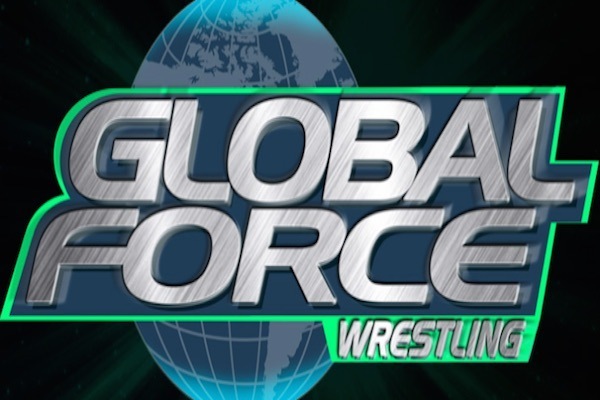 ---
SPOTLIGHTED PODCAST ALERT (YOUR ARTICLE BEGINS A FEW INCHES DOWN)...
---
GFW founder Jeff Jarrett conducted a 60-minute conference call with the media on Wednesday afternoon. The call began with Jarrett and Pulse survivor Tony Marrero talking about the tribute GFW had last week for the anniversary of the Pulse tragedy during its tapings in Orlando. Questions were on this topic for the first 10 minutes, after GFW media relations head Ross Forman read the company's statement on Alberto El Patron, which is also posted on GFW's website. Jarrett then also commented briefly before opening it up to questions for Marrero.
– Ross Forman, media relations for GFW, directs us to the statement on Alberto El Patron.
– Jarrett on the El Patron suspension/situation: "Attorneys would rather I not say anything. Its unfortunate. Over the last 24-48 hours, GFW officials and Anthem, and a host of others parts of our team, we are continuing to dig into this matter.
"Some people have reached out to me. In wrestling and other sports — the NHL, college and pro sports — and I wanted to pick their brain on how to best handle this situation. I'll leave it at this: The two takeaways from the combined conversations is, at the end of the day, it's on a case by case basis. There's never an absolutely correct decision to make and there's never an absolutely wrong decision to make.
"I left our weekly staff meeting a few minutes ago, and I addressed everyone and said I would take as much responsibility on this as people want to put on my shoulders. I want to make the best decision for everyone in the company. When you group everyone together, it's well over 200 people that depend on a paycheck from this organization. At the end of the day, the wrestling fans are first and foremost. It's part of my responsibility to look after that. We take any legal matter, and personal matters, it's a legal matter and a personal matter. We take it very seriously and I've probably spoken more than I should. I wanted to be as transparent as I could be on the call."
– Question came up regarding TV on El Patron moving forward. Forman said they wanted to keep questions on Pulse for now, because they only had Marrero on the phone for a few more minutes.
– Jarrett on potentially editing TV after the El Patron situation and if it compared to editing Hernandez out of TV with the Lucha Underground IP issue a few years ago: "I wasn't with TNA/Impact when the Hernandez situation happened, but that was an IP situation. He was signed, and it was a legal situation where he couldn't appear on camera. This matter is completely different in that that decision has been made on what's best for everyone involved. We just came off the heels of four days of production. It's no secret the incident took place after the production was done. It would further damage the brand to edit all this footage out."
– Jarrett said nothing has been decided on El Patron with the GFW Title. He said it's far from what is most important.
– Jarrett was asked if he has been in contact with Alberto El Patron. Jarrett said the statement was their statement, but without question, he has been in constant contact with him and his reps.
– Jarrett on the re-brand: "It was very clear the TNA name was going away … It was very apparent that Impact is the name of the television show and GFW is the name of the league, brand or promotion. It wasn't a singular decision."
Jarrett said the initials TNA didn't have a double-meaning in some other countries and markets.
Jarrett said there will be a progression and a plan is in place to re-brand. Jarrett said they want a natural progression and a transition to the re-brand.
– Jarrett on future live events outside of Orlando: "Absolutely, yes. We have staff in Ontario doing site surveys. It's no secret we're coming out to the NY area (in August) and we'll be making more announcements on our AAA relationship, and very soon we hope to make an announcement of AAA talent joining us on our NY trip. We're looking at Ontario in September and another Northeast run in the fourth quarter of this year. Then first quarter next year, we're hoping to go back to our traditional first-quarter UK tour."
– Question came up regarding the X Division Title and the Grand Championship's future. Jarrett said they have plans for the Nex-Gen Title later this year, but the four divisions for now are Global, X Division, Tag and Knockouts.
– Jarrett said that the new belts are a work in progress, but he's excited for Aug. 17 and Destination X, where new titles would debut.
– Jarrett said Storm wasn't a part of the last Impact tapings due to injury.
– Jarrett said Bound for Glory will happen on Nov. 5 and the Hall of Fame would happen on Nov. 4. He said it's possible the first member of this year's HOF class would be announced on August 17. He was asked about James Storm as a potential inductee, and he said that he believes inductees should be in the twilight of their career, and he doesn't see Storm at that point.
– Jarrett was asked about the Hardy situation with Anthem and the IP on the Broken Universe:  He said his relationship with Jeff Hardy goes back 20 years. He said he's texted Jeff over the last few weeks and their families have vacationed together. He said they wished each other a Happy Father's Day. But, Jeff said that the language in their contracts regarding IPs is similar to WWE's language, and essentially, their stance is that the publisher always owns the rights. He compared it to music rights, growing up in Nashville. Jarrett also brought up Razor Ramon and Diesel as examples.
"The ownership, and there are multiple writers that were a part of the Broken Brilliance. Matt Conway, Dave Lagana and Bill Corgan. You have Jeremy Borash in production and writing, and Matt and Jeff. There was a group of writers, but ownership always is with the publisher. That's not new to this industry or IP law."
– Jarrett on moving PPV out of Orlando: "Without question, a traditional touring organization is the goal but it has to make financial sense. Taking Impact on the road a few years ago was a financial disaster. You have to make sure every decision makes financial sense. We'll put our toe back in the water with our live events."
Jarrett said they're looking to add another live PPV to their schedule in 2018.
– Jarrett talked about the partnership with NOAH. He said that they would have multiple talents appear on NOAH's next show. He said he's very excited about the relationship moving forward.
– Jarrett was asked if he has talked to CM Punk. He said his understanding is that he's signed to a UFC contract and he has had no contact with him. He gave Punk credit for chasing his dream in the octagon.
– Jarrett was asked about his relationship with Spike in the US: "We had a long-term relationship. They're re-branding domestically to the Paramount network. If you read the trades, you see the direction they're heading. I'll say this, I have had a long-term relationship with those guys and Viacom has a lot of platforms, so who knows what the future holds."
– Jarrett was asked about a video game in the future and he said that's at the top of the list when it comes to licensing. He said it won't come overnight, but video games and action figures are at the top of the list when it comes to licensing.
– Jarrett was asked again about the Broken Universe IP and said that the Hardys have not bought the rights.
– Jarrett was asked about staffing, particular producers. He said the producers let go all had their contracts end. The decision not to renew had nothing to do with performance. He said eight agents for a two-hour show was overkill. He thanked all of them for the contributions they made. Jarrett said he was happy to have Gail Kim on board to work with the women.
– Jarrett said the UK tour could be more of a European tour. He talked about the relationships with all of the promotions overseas.
– Jarrett praised Samoa Joe and AJ Styles and said he was very happy for their success in the WWE.
– Jarrett was asked about taking a more serious approach in an effort to bring fans back, and eliminating comedy and skits. Jarrett said that live event sports is the only thing consistently on the uptick for TV. He said the international markets have become more important. He said his oldest daughter, who is 20, was a Disney Channel kid. His 10 year olds watch YouTube and other streaming services. He talked about how different people consume media. Jarrett said destination television is no longer how people consume their entertainment.
"The world has changed. The plan, in broad strokes, is the world of digital has exploded in importance in viewer engagement. Look at, since early March, the amount of content put out on a daily basis has skyrocketed. Our views on YouTube has quadrupled since March."
– Jarrett said Chael Sonnen was coming in next week to do some voiceover work for the Amped One Night Only PPVs.
– Jarrett was asked about taking Impact live every Thursday: "It's about dollars and cents," he said. "Live TV is a different element. Your adrenaline is at a new level when you're live. That's our goal, but we're running a business. … Would I like to go live? Yes. Is that a reality in 2017? No."