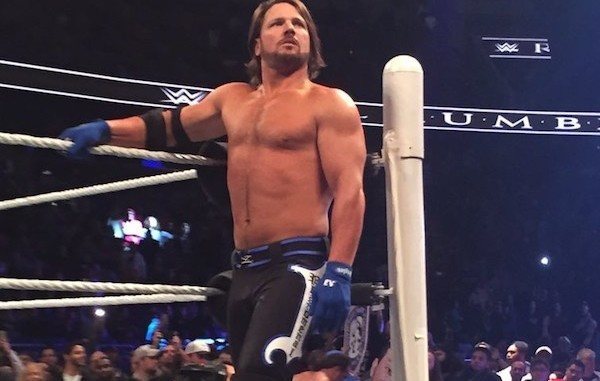 ---
SPOTLIGHTED PODCAST ALERT (YOUR ARTICLE BEGINS A FEW INCHES DOWN)...
---
We are 12 weeks into the Jinder Mahal project on Smackdown and I think it is time to recognize and admit the failure of this experiment followed by swift action to rectify any damage done.
Jinder and the SD creative team have had three months to get him over with the audience and he is no more over today than he was in May. In fairness to Mahal there can be a case made that three or four months isn't enough time to transform an entrenched enhancement guy into a world champion caliber wrestler, but this isn't about what's fair; it is, though, about the downward trajectory of the Smackdown ratings and the respectability of the main event in that time frame.
Some really important things need to be taken into account when trying to rectify this situation. One being Vince McMahon. Vince doesn't want to take an L. He doesn't want one of his projects to be seen as an abject failure. Taking the WWE Title off of Jinder and shoving him back down the card after pushing him so hard is exactly that. A certain delicate touch is going to be needed creatively so Jinder stays in the mix, just at a level that suits him and the fans won't revolt against.
A.J. Styles is the United States Champion. Shinsuke Nakamura has been ogling AJ's title belt lately as they slow burn their conflict which will be hopefully culminating at WrestleMania in New Orleans in eight months. As fun as this early percolation has been, it's quelled by the fact that the U.S. Title is currently at the center. AJ should be the WWE Champion! No doubt about it. He should have never lost it to John Cena in January and should be in the middle of one of the best championship runs in modern history. He isn't, and that is fine, but TV would be so much better and more interesting if they found a way to put everyone in their proper places on the card feuding for the titles that fit their status and abilities. I think I have a way to do just that.
Jinder Mahal has to retain the WWE Title at Battleground. There is no worthy scenario that has Randy Orton as the main guy. None. So by hook or by crook, Mahal keeps his title in the Punjabi Prison match and AJ Styles is named the new number one contender shortly after. AJ gets his championship match on TV weeks before Summerslam, maybe the first week of August. Jinder wins that match on a technicality. Not AJ getting his leg trapped in an announce table monitor hole, but something that doesn't automatically grant AJ a rematch by the Smackdown authority figures.
Then AJ lobbies for a rematch at Summerslam, but Jinder refuses unless AJ also put his U.S. Title on the line and they make it a champion vs. champion match. Daniel Bryan and/or Shane McMahon approves the match and A.J. absolutely and thoroughly walks through Mahal, recapturing the big title. Like, the match is a rout! The announcers are stunned; Jinder can't believe he got whupped so bad so quickly.
The following Tuesday on Smackdown, AJ Styles is informed by management that he will not be allowed to defend both championships and must relinquish the United States Title. He swears he can do SD proud and be a defending double champion, but Shane cites obligations to have both titles defended at live events and on PPV and WWE management will not sanction two title defenses per night for one of their most prized talents. Maybe Shane even cites being a double champ is what possibly led to Seth Rollins's knee injures. AJ, still the newly crowned WWE Champion, reluctantly hands over the U.S. Title. Shane announces for the next week a one night tournament for the vacant U.S. championship. He even announces Zack Ryder, Mojo Rawley, Sami Zayn, and Dolph Ziggler for the tournament. He says he and Bryan will be conducting brief interviews with other wrestlers to fill the other four tourney spots.
During the episode it is hit over and over again how thorough of a beating AJ put on Jinder. The announcers are hammering away at this, Bryan in his GM role takes a shot at Mahal. The Singh brothers are even leery of the Maharajah. Even three-time loser to Jinder, Randy Orton, gets in a giggle at Jinder's expense.
That sets up near the end of the episode Jinder demanding to be entered into the U.S. Title Tournament next week. A confused Bryan asks why Jinder wants in when he is owed a rematch against AJ. Mahal prattles on about wanting to win the United States Title to rub it in the faces of the ignorant American fans or some other nonsense. An incredulous Bryan chuckles and tries to get Jinder to admit he simply is afraid to wrestle AJ again. Jinder admits no such thing and Bryan lets Mahal know that being in the U.S. Title tournament means forfeiting any WWE rematch he is contractually owed even if he loses in the first round.
Jinder understands, and the next week he beats Dolph Ziggler in the first round, Chad Gable in the second round, and Sami Zayn in the finals to become the new United States champion. Also this tournament can establish some other characters and mid-card feuds going forward.
Ziggler is a lost cause so he loses in the opening round and who cares?! Gable can beat a guy like Aiden English in the first round before losing to Jinder in the semis. On the other side, Zayn beat Kanellis in the first round, getting his win back only to have Kanellis cost Sami in the finals against Jinder lets say after the Singh brothers were kicked from ringside. Sami and Mike's feud is really off and running. Mojo beats Zack in the other opening round match to continue that slow burn breakup.
It is now the first week of September, football is back, and the fall TV season is about to commence. AJ Styles is the top champion on the show with a decent lineup of heels and babyfaces to challenge. The up and coming foreign menace has a title that fits better with his level of accomplishment and skill as well as a championship with a built-in gimmick and heritage that he can continue his tired xenophobe baiting gimmick without being on top losing the audience. Things are in place, the mid-card has important stuff to do rivalries to feud, the main event can get some respectability back and move onto Rumble and Mania seasons!
Just my take.
---
Travis Bryant is host of the East Coast Cast and a guest cohost on The Wade Keller Pro Wrestling Podcast on PodcastOne.  Follow him on Twitter: @travlord