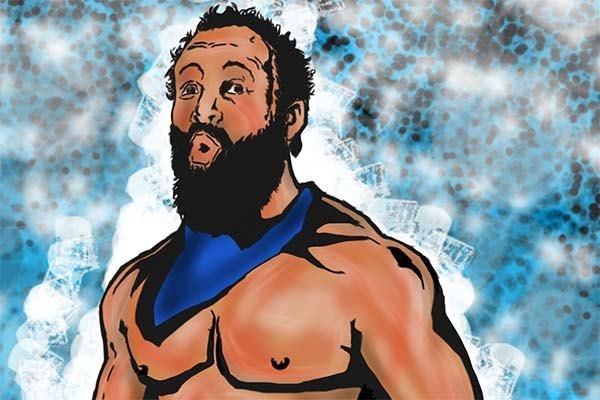 ---
SPOTLIGHTED PODCAST ALERT (YOUR ARTICLE BEGINS A FEW INCHES DOWN)...
---
HITS
The Women's Championship Triple Threat Qualifying Match: The show started off strong with Sonya Deville, Ember Moon, and Ruby Riot not wasting any time.  After a brief test of strength between the three, each lady managed to show off a flurry of moves that lad to quick near falls.  Moon and Riot both took out Deville and began to focus on one another with neither gaining the upper hand to where Deville eventually returned to the action.  What was astonishing was that there was no weak link in this entire match.  Each wrestler showed off their strengths – Deville's viciousness, Moon's in-ring skills, and Riot's unorthodox style.  There was not one of them who dominated, which made the match feel even.  Even with Riot's injury to her leg, when she jumped from the top rope to land on both of her opponents outside of the ring, she still managed to hold her own.  The conclusion came when Deville put Riot in an ankle lock only to become a victim to Moon's eclipse, helping Moon to qualify for the Fatal Four-Way match at NXT Takeover: Houston.
Video Footage of Undisputed Era and Roderick Strong: Earlier this week, video footage was shown of a brief encounter between Roderick Strong and the Undisputed Era only to the add to the mystique of the relationship between the former ROH wrestlers.  Even though there seems to be some hesitation on Strong's part to join the cocky faction, there was no definitive tension or disrespect on Strong's part.  One can only image which way this will go as it serves as a great set up for what is yet to come.
Aleister Black vs. Raul Mendoza: This match was a great display of wrestling, especially on Mendoza's part, only to serve as a backdrop of the ongoing feud between Black and the Velveteen Dream as the later made his presence known at ringside when he stole Black's vest and taunted him in an attempt to gain his attention that really didn't work.  Not being swayed by the Dream's antics, Black picked up the quick victory over his opponent and did his signature seating posture to the Dream's cries of relevancy.  As the Dream failed in his attempt to gain attention, he left backstage only to miss a veiled and slight look from Black that was groundbreaking as it seems that he has finally gotten under the skin, carrying on this feud and continuing its relevance.
The Return of the Authors of Pain: During the closing moments of the main event between Sanity and the Undisputed Era, the former tag team champions made their presence known in a powerful way.  Receiving a large pop from the crowd, AOP took out Alexander Wolfe first with a huge kick, then Eric Young with a misdirected leap from the ring to the outside.  They then went into the ring and manhandled Killian Dain, standing victorious as the Undisputed Era made their way up the entrance ramp.  This leaves one to wonder what will happen next. Will the AOP be involved in the War Games match at Takeover: Houston? If so, will they be as dominant as they have been and is there any need for a third partner for them to take on both factions, only to leave fans guessing and left in suspense of what is to come?
MISSES
Drew McIntyre's Interview with Christy St. Cloud: Honestly, this interview came off a little too scripted.  McIntyre spoke of his journey to the NXT Championship, how he achieved that dream and the sacrifices he had to make in doing so.  He spoke of disappointments that he had received after being released from WWE and the role that it played in his personal life.  He then discussed how he regained his motivation which lead him to NXT.  During the interview, Zelina took over the interview for St. Cloud only to instigate a championship match between McIntyre and her client, Andrade Cien Almas.  She spoke of their commonalities and how McIntyre is the target of many other wrestlers, including Almas, and how he is avoiding him.  McIntyre then suggested for them to take it up with William Regal and only to Zelina's disagreement led to the suggestion of Almas "manning up" and challenging him himself.  The segment was somewhat weak, only serving as a lackluster holdover feud until a more suitable challenger is identified at a later date.
The Main Event: Six-Man Tag Match Between Sanity and the Undisputed Era: This must be mentioned in full disclosure: I am a fan of the Undisputed Era, so it goes without saying that I was not a fan of this match.  It appears NXT is somewhat digressing in the portrayal of the heel stable. Not too long ago, UE debuted at Takeover: Brooklyn III to where their viciousness was on full display, but in the weeks to come, they have been portrayed as being very cowardly (especially Adam Cole) to where it is bewildering due to all the accomplishments of the individuals who comprise this stable, leading to a slight loss in credibility.  During the match, both teams seemed impressive with Sanity's variety of moves and the UE's control of the pace of the match.  Sanity took over towards the end when they took out Kyle O'Reilly and Bobby Fish only to leave Cole to fend for himself.  Before he could receive the same fate as his stable mates, the Authors of Pain made their return in striking fashion, taking out Sanity and leaving UE to escape up the entrance ramp in cowardly fashion to end the show.
---
NOW CHECK OUT THE NXT TV REPORT: 10/18 NXT TV Report: Sanity vs. Undisputed Era, Ember Moon vs. Ruby Riot vs. Sonya Deville, plus Black, Ohno