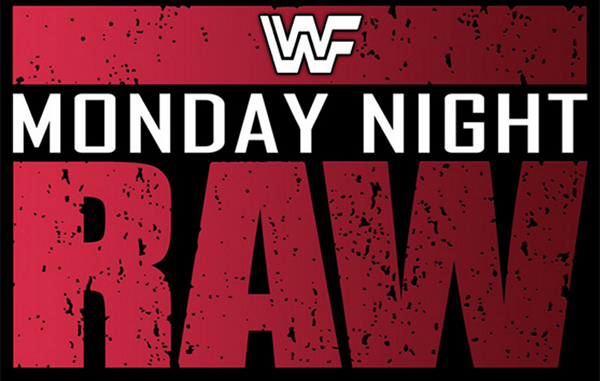 ---
SPOTLIGHTED PODCAST ALERT (YOUR ARTICLE BEGINS A FEW INCHES DOWN)...
---
KELLER'S WWE RAW REPORT
JANUARY 22, 2018
BROOKLYN, N.Y. AT BARCLAY'S CENTER
MANHATTAN, N.Y. AT MANHATTAN CENTER
AIRED LIVE ON USA NETWORK
Announcers: Jim Ross and Jerry Lawler (at Manhattan Center)
Announcers: Michael Cole, Booker T, Corey Graves (at Barclay's Center)
---
NOTE: If you have questions or a reaction to tonight's Raw, send it to wadekellerpodcast@pwtorch.com for the Mailbag Segment of the #WKPWP taped tonight and available a few hours after Raw ends at Podcast One!
---
[HOUR ONE]
-They opened in Manhattan Center with the iconic siren noise with Jim Ross and Jerry Lawler at ringside introducing the show.
-Then they went to Cole, Graves, and Booker at ringside at Barclays. Cole said they were at ringside for one week only. They noted there was a sellout crowd of 15,990 fans in attendance in Brooklyn. Cole said he was part of Raw for 21 of the 25 years.
-Stephanie McMahon and Shane McMahon stood in the ring in Brooklyn. They each thanked the fans and everyone who contributed behind the scenes, then threw to a five minute video highlight package from all 25 years of Raw.
-Back in Brooklyn, Stephanie and Shane introduced Vince McMahon. Stephanie said without him, neither she nor Shane would be there, nor would Raw. Vince strutted out to his music. He jumped up and down in the ring as the fans cheered. The crowd chanted "Thank you, Vince!" He said, "Don't start that!" Stephanie told Vince that she knows he's a little hard of hearing, but they're saying "Thank you, Vince." He said he's not one who normally pats himself on the back or smells the roses much, but tonight's he's going to smell the roses. He said they smell good. He said "good night" and told fans to enjoy the show. He began to leave, but Stephanie stopped him.
She said they put a "Go Fund Me" campaign for a gift for him. It was a plaque that said "Raw 25" on it. The crowd  cheered and Shane smiled proudly. Vince didn't seem impressed. Stephanie said it's mahogany. Vince said, "It feels cheap." That got laughs. Vince added, "It feels cheap, but then again we are in Brooklyn." Boos. He told fans that plaque is what's on each and everyone one of their teeth. "Plaque is what's stuck in your arteries from sucking down those hot dogs." He complained that he got a mere plaque after all he's done for them the last 25 years. Shane tried to hand it back to Stephanie, but she stepped away.
Vince said he has one person to thank in the entire world, and it's not his family or anyone in the back or the fans. "Asshole!" rang out. "The only person in the world I need to thank is me, because I did it all, I did it all by myself." he said. Boos. He said he didn't need the fans or family members. Glass breaks, explosion of cheers. Out marched "Stone Cold" Steve Austin.
Austin marched to the ring. Cole said, "Give me a hell ya!" Graves said it was deafening in there. He saluted the fans with middle fingers in the corners of the ring. He then turned and looked at Vince. Vince said he wanted to explain a few things. The fans began the "What?" bit. Vince said a lot has changed. "You look great," he said. "But obviously mother nature has not been too kind to me." He said he's a member of AARP now. He smiled. Shane looked worried. Vince said he has heart problems, a murmur that won't seem to go away. He said he's got arthritis and his bones are brittle. He said he lives in a retirement community now. Austin just stared and listened. Vince, with a pathetic tone, said he's a senior citizen, but Shane is in his prime. Shane looked worried suddenly. Vince said he flies around the ring. Austin shook Shane hand and lifted his arm. Shane got excited. Austin then gave him a Stunner. The crowd cheered. Austin got down and chewed out Shane, then walked back over to Vince.
Vince had two cans of Lite beer. He offered one to Steve. "I don't blame you, he had it coming," Vince said. The crowd chanted "One more time!" Vince said, "I don't think Shane can take another time." Vince drank a little bit of beer and then hugged Steve, who got beer all over Vince's suit coat. Austin's music played. All seemed well, although Austin had "that look." Then they hugged again. The music stopped and Vince froze in place. He looked worried. Austin saluted Vince one more time with a beer can and then gave him a Stunner. Cole said, "The more things change, the more they stay the same." He said it was in New York City 20 years ago on Raw that Austin first gave Vince a Stunner.
Shane stood up with a can of beer. He seemed ready to make peace, although he was still selling the Stunner. Austin he gave Shane a second Stunner. He played to the crowd some more as Cole said it was a great way to kick off the 25th Anniversary of Raw. He said Austin is the most iconic figure in the history of Raw. He shifted to plugging that Brock Lesnar, Kane, and Braun Strowman were all present. Graves plugged Roman Reigns defending the WWE IC Title against The Miz. Cole said the Undertaker returns tonight for the first time since WrestleMania. Graves plugged an eight-woman tag team match.
-They went back to Austin on the stage saluting the fans and pouring beer down his throat.
(Keller's Analysis: That was a lot of fun. It made total sense to have Shane and Stephanie out there together, and to introduce Vince. The bit with the plaque and Vince turning the crowd against him was pitch-perfect as a set-up for Austin. Only thing missing was an "Oh hell yeah!" It was even a nice touch to have Ross and Lawler appear first. The fans there have to be wondering when they will be back involved, though.) [c]
(1) ASUKA & BAYLEY & ALEXA BLISS & MICKIE JAMES vs. NIA JAX & ALICIA FOX & MANDY ROSE & SONYA DEVILLE (w/Paige)
Everyone brawled for a minute before the bell. Cole noted that Paige will not be part of the Royal Rumble because a neck injury will prevent her participation. Asuka opened up with a series of kicks against Deville. Deville rolled to ringside to regroup a minute into the match. [c]
The heels isolated Sasha in the corner after the break. Cole gave Booker a hard time about lasting longer than he did in the Rumble match. Graves said his pick to win the Rumble is Asuka. Booker refused to answer because so many women still might enter. Cole said Jax is his pick "because I don't see how you eliminate her." Booker said everyone will go after Nia in that match the they get a chance. Graves said Booker is right that the largest wrestlers in the Rumble haven't always fared the best. Cole cited Big Show as a good example backing that up. They cut to a break with Fox in control. [c]
Back live, Sasha was still taking a beating. Cole said soon they'd be heading back to the Manhattan Center to join Ross & Lawler. The women got into a brawl at ringside other than Fox and Sasha, who were in the ring. Sasha ducked a Fox boot and gave her a Bank Statement and tapped her out. Booker said he wouldn't be surprised if Sasha wins the Rumble.
WINNERS: Banks & Mickie & Bayley & Asuka in 14:00.
-As her partners celebrated, Asuka attacked all three. Asuka celebrated alone in the ring and smiled.
(Keller's Analysis: In a different era, that would have been a heel turn. In the context of the Rumble coming up, it's a statement. Nothing from the announcers about how that wasn't an especially nice thing to do – blindsiding her own partners to make a needless statement.)
-Backstage Kurt Angle told a referee that tonight is about celebration, not chaos, and he can't afford another incident. The ref took a deep breath and assured him he understood. In walked Jonathan Coachman. He said he's seeing so many old friends, and every time he turns the corner, he sees another old friend. In walked Harvey Wippleman, Brooklyn Brawler, and Teddy Long. Teddy danced to his music. Next in walked Brother Love. He went for a hug on coach, but it turned into an awkward handshake. In walked The Boogeyman with worms in his mouth. He sucked them into his mouth and then pulled them out and gave them to Coach. He chewed one last one and walked away. Cole asked, "How did Coachman worm his way in here?"
-Graves said Undertaker was out next. [c]
-They aired a slideshow of big Raw moments over the years, then the exterior of Manhattan Center.
-Ross said they're not done by any stretch. Lawler said he liked that last match, but he's awaiting puppies here in Manhattan Center. Ross told him to stop it and not go there. Lawler said, "I didn't realize Happy Hour to you is nap time now." Ross said Undertaker's victim-list is a Hall of Fame. He threw to a video package of Undertaker moments. When Ross said he is an amazing human being, Lawler wondered, "Is he human?"
-The video package included Taker's early Raw matches to the song "The Devil Inside" by Daniel Ryan Murphy.
-Back live in Manhattan Center, Undertaker's bell sounded. Fans began to freak out and go wide-eyed. Then came a "Holy sh–" chant! Taker walked out to an introduction from Howard Finkel. He entered the ring which had retro WWF logos, minus the "F." They tried to bleep some "Holy sh–" chants. A loud "Un-der-taker" chant broke out. Taker said, "The carnage began on this sacred ground of evil 25 years ago." He said for 25 years, he has been digging holes and any person who dares step foot into the dark side got buried. He said for 25 years, he took legends and ripped them off their pedestals and threw them into the cold, dark earth. He listed names "who answered to The Reaper" such as Austin, Mick Foley, and "even my own flesh and blood, Kane, had to answer to The Reaper." He said they all tried, they all failed. He said now on this sacred ground, he declared: "For all of those who have fallen, it is truly time you rest in peace." He seemed emotional as he said that.  Ross wondered if that was a warning. Lawler said he's not sure, but it was scary. Ross added, "Chilling."
(Keller's Analysis: The wording didn't make it clear what he was saying. It almost sounded like he was heading toward a retirement announcement, especially with the emotions on his face as he said his final line.)
-Cole said up next it was Reigns vs. Miz. He said Miz picked the time and place. [c]
---
NOTE: If you have questions or a reaction to tonight's Raw, send it to wadekellerpodcast@pwtorch.com for the Mailbag Segment of the #WKPWP taped tonight and available a few hours after Raw ends at Podcast One! Just search "Wade Keller" wherever you listen to podcasts to subscribe free.
---
[HOUR TWO]
-They went to the APA playing cards with Rhyno and Heath Slater. Slater produced a pair of 3's with celebration as JBL produced a much better hand. Slater said, "I've got kids!" JBL said, "Yeah, and their daddy's broke!" A wad of cash got thrown onto the table. The camera turned to show "The Million Dollar Man" Ted DiBiase. He let out his signature laugh. Slater asked to borrow a hundred. DiBiase laughed.
-Jo Jo introduced some of the top general managers in the history of Monday Night Raw. John Laurinaitis came out first in a bright red suit. Next, William Regal. Then Eric Bischoff, who got a nice pop. And then the current Smackdown General Manager Daniel Bryan walked out and shook the others' hands. A "Yes!" chant broke out. Cole called him one of the great underdog stories in the history of Raw.
(2) ROMAN REIGNS vs. THE MIZ (w/Curtis Axel, Bo Dallas) – Intercontinental Title match
On his way to the ring, Miz walked past Bryan and they exchanged a staredown. They went to the announcers again on camera to talk about this match. Then Reigns came out to an explosion of boos. Cole said his cousin, Yokozuna, appeared on the very first Raw 25 years ago against Koko B. Ware. He said he carries on his family's legacy against The Miz. Graves talked about the pride of the Samoan bloodline. Cole said Michael Strahan wished Miz some luck and told him to "respect the gap." Booker said you have to give Miz credit because he's worked hard for 11 years, he's not an overnight success.
A loud "Roman Sucks" chant started after the bell rang to start the match. Cole noted that #Raw25 was the no. 1 trend on Twitter. Reigns punched Miz coming off the ropes. Reigns punched Bo at ringside when Bo walked toward him yapping. Miz tried to blindside Reigns, but Reigns avoided him. Curtis did distracted Reigns, though, giving Miz the opening to hit him. He threw Reigns into the ringside steps. They cut to a break after Cole asked if Miz will become IC Champ. [c]
Reigns clotheslined Miz three times after the break. Then clutched his arm to sell the impact. Then he hit ten clotheslines in the corner. The crowd didn't really count along. Miz bailed out to ringside. Reigns gave Miz a Drive-by. Miz sidestepped Reigns charging in the corner, and Reigns hit the turnbuckle shoulder-first. Miz covered Reigns with his feet on the top rope for extra leverage. It was good for a two count. Booker said Miz is from the school of thought that if you don't cheat you aren't trying. Graves said Miz has to be careful he doesn't get DQ'd or he'd squander a big opportunity. Reigns gave Miz a sitout powerbomb for a two count. Miztourage pulled Miz to the floor to recover. Reigns struggled to get up. He gave Bo and Curtis a dropkick at ringside. He threw Curtis into the ring apron and Bo into the ringpost. Then he threw Curtis into the time keeper's area. Miz caught Reigns with a surprise boot and then went for the Skull Crushing Finale in the ring. Reigns blocked it and then hit a quick Superman Punch. That was good for a two count.
Bo held onto Roman's leg as he set up a spear, and then Miz charged at Reigns and hit him. The ref scolded Bo and Curtis and ordered them both to the back. The crowd popped. Miz protested. Reigns rolled up Miz from behind and got a two count.  Curtis and Bo hadn't left yet, though. Reigns gave them both a Superman Punch off the ring apron. Miz ran up behind Reigns and gave him a Skull Crushing Finale for a near fall. The crowd popped for the near fall. Both were slow to get up. Miz was first up and went for another SCF, but Reigns elbowed free. Reigns charged the corner, but Miz side-stepped him and then threw his head into the exposed corner turnbuckle. Cole said the buckle pad was missing. Miz hit another SCF for the win. The crowd popped big.
WINNER: Miz in 14:00 to capture the Intercontinental Title.
-Afterward, they showed footage of Miz exposing the turnbuckle late in the match.
(Keller's Analysis: That a bit of a stretch that Miz was able to "lure" Reigns into charging recklessly head-first into the corner where the turnbuckle was exposed. But otherwise, it was handled well. The NY crowd, of course, was as hard on Reigns as any crowd lately.)
-Cole hyped the Lesnar-Kane-Strowman segment. Graves plugged that DX were coming up. [c]
-More freeze-frames of Raw moments including The Rock playing guitar, Shawn Michaels and Triple H with Mike Tyson, Big Show with Pee Wee Herman, Eddie Guerrero with Chyna, and John Cena.
-They cut backstage where the poker game had expanded to include MVP, The Usos, and Jeff Hardy.
-Christian stood mid-ring and welcomed people to "The Peep Show." He said he thought he had seen it all. He said his guests tonight won the Raw tag team titles on their very first night as a team. He welcomed Jason Jordan and Seth Rollins. Cole hyped the Raw Tag Team Title match at the Rumble PPV.
Seth asked Brooklyn what was up. Jordan interrupted Seth mid-sentence and said it's been amazing. The fans booed and Jordan acted startled by his poor reception. Every time he tried to talk, the crowd booed and he stopped mid-sentence. He told Christian it's an honor to be in his presence and all of the Superstars and Legends there tonight. He said he wanted to thank the fans for their continued support, too. He said most of all he wanted to congratulate his dad for assembling such a great group of talent. "Despite what all of you say, my dad doesn't actually suck." He asked them to stand and give his dad a big round of applause. Jason stood and applauded. Then Cesaro & Sheamus came out to their music.
Sheamus told Jordan to slow down because he has it all wrong. He said all of those Superstars and Legends had been lining up to get their autographs because they don't set the bar, they are The Bar. Cesaro said Jordan's dad doesn't suck, he sucks. They began singing "You suck!" at Jordan. Fans sang along. Jordan attacked them. Seth clotheslined Sheamus over the top rope and then dove onto him at ringside. Jordan held Cesaro in the ring. Seth dove at Cesaro with a knee, but Cesaro moved and the knee hit Jordan. Graves said it was an accident. Booker said it shouldn't have gotten to that point because Jordan has a lot to learn.
(Keller's Analysis: The crowd is eating up Jordan's act right now. He and Seth have a good "bad" chemistry.)
-Charlie Caruso interviewed Alexa Bliss backstage. She said history will be made on Sunday with the first-ever 30 woman Royal Rumble match. She asked if she thinks she'll still be champion at WrestleMania. Alexa asked if she was trying to insult her. She said she's not just a champion, she's a goddess. Charlotte walked in and said the only reason she's the champ is because she's on Smackdown Live. She said, "To be The Woman, you've got to beat The Woman." She asked Alexa to see The Man himself. In walked Ric Flair who said Charlotte will be the champion until she decides to hang up the robe. He let out a big "wooo!" Charlotte and Ric fist-bumped and then let out an over modulated "woo!"
(Keller's Analysis: I'm sure Ric loved sharing the screen and a segment with his daughter on this historic show. I hope he gets to be in front of the fans live, though.)
-A commercial aired for Mixed Match Challenge. [c]
-A video aired on Edge.
-Natalya cleaned up in poker, breaking Slater again. Apollo Crews and Dana Brooke watched. Brooke said she's computed the numbers and he's lost a lot of money and then laughed.
(A) BRAY WYATT vs. "WOKEN" MATT HARDY
As Wyatt came out in Manhattan Center, fans chanted "We got something!" and then were apparently muted. The crowd chanted "Delete!" Woken Matt came out second. Ross said, "They've had a storied history, brief but impactful." Ross asked what Sister Abigail is. "It is a person, a feeling, an essence?" Lawler said one day Bray will let us meet her and he thinks it's a real person. Bray collided mid-ring and Hardy hit the mat hard. They cut to a break at 2:00. [c]
Matt rammed Bray's head into the turnbuckle over and over after the break. Ross said it seems Hardy's soul is somehow connecting with Sister Abigail. "This is strange stuff," he said. Lawler said he's not right and he even heard Matt "went to the dentist to get a blue tooth." Matt led the crowd in "Delete!" chants. Bray came right back with his Sister Abigail finisher and got a clean win.
WINNER: Wyatt in 7:00.
(Keller's Analysis: Not that it has to necessarily be the end of the feud, but that was an anticlimactic chapter of whatever they're doing with Woken Matt. I mean, they didn't even advertise the match or frame it as a big deal.)
-They went back Barclays Center with an exterior shot of the arena.
-A parade of women from Raw's history were introduced: The Bellas, Maryse, Kelly Kelly, Lilian Garcia, Jacqueline, Torrie Wilson, Michelle McCool, Terri Runnels, Maria Kanellis (Cole acknowledged her pregnancy), and Trish Stratus (who got the biggest pop to that point easily). Cole said they were some of the leaders of the Women's Evolution.
-WWE Raw Fact: In 25 years, almost 800 different Superstars have had at least one match on Monday Night Raw.
[HOUR THREE]
-Backstage Elias crossed paths with Chris Jericho. A loud "Y2J!" chant broke out. Jericho smiled. Jericho said he can see a lot of scarfs around his neck. He said he wrote a song about him. He asked for Elias's guitar, but Elias said no. Jericho said he had his own. Jericho sang that he's a stupid idiot who just made The List. He pretended he was kidding, but then said he did make The List. "And your stupid scarves, too."
-More slideshows aired of various scenes from Raw including a young John Cena, Mick Foley celebrating his title win, Ric Flair, DX with Vince McMahon, and more.
-Cole showed that the Empire State Building lit up in red as a salute to Raw with Triple H, Stephanie, and Dana Warrior standing in the lobby when the switch was activated.
-Elias sat mid-ring and asked fans to hold their applause, silence their cell phones, and shut their mouths. He said if they are rude, he won't sing a song. Then he threatened to leave. He said he can't do that because Jimmy Fallon is in the front row. The lights came on and they showed "The Tonight Show" host in the front row. "Jimmy, let me show you how it's done," he said. Then he played the guitar: "HBK had his time and now he's done, Stone Cold saw me coming and decided to run. Undertaker is a decrepit old man, he should buy a ticket to Elias and sit in the stands. Chris Jericho's a big phony and in the past he's sucked. And as far as The Rock goes, well, I gotta say that Rocky still sucks. John Cena's not a legend, he's more like Brooklyn because he has no balls." He was finally interrupted by John Cena. "John Cena sucks!" sang the crowd. He wore lime green. Cole said if he wins on Sunday, he'll have the opportunity to become a WWE Champion for a record 17th time at WrestleMania. Elias bailed out.
Cena said he and Brooklyn both have balls. He pointed at something in the crowd. Security was taking beach balls away from fans. The crowd chanted "Asshole!" Cena said, "That's right. The big Apple. Gotta keep it PG." He said it. Elias entered the ring and told him to shut his mouth. He said no one wants to hear Cena. Elias said they came to hear him. "And you ruined it!" he said. Cena fake-stammered and asked him to do something about it. Elias said that's not how it works because he doesn't take orders from him or "the Brooklyn scumbags." He turned to leave, but then tried to sneak attack Cena. Cena got the best of him, though. He landed his Five Knuckle Shuffle. Elias landed a low-blow, though, to drop Cena. Elias grabbed a guitar. Cole asked, "What does this young man have in mind?" (How is Elias "a young man"? Isn't that term usually used for boys in an eighth grade spelling bee?) He then hit him across the back with his guitar and then gave him a Drift Away. Cole said it was a major statement from Elias.
(Keller's Analysis: That's a big moment for Elias, I assume setting up a spot in the Rumble this Sunday between them.)
-They went to Cole, Graves, and Booker at ringside. They ran down the line-up and plugged WWE Network.
-They went to a growing group playing poker that now included Big E, Kofi Kingston, and Titus O'Neal. Slater was excited about having a full house. He was exposed as a cheater. JBL yelled for everyone to settle down because poker is a game for civilized people. He told them to fight in the ring if they want to fight. DiBiase then laughed and presented a royal flush to take the pot. Simmons stood up and said, "Damn!" [c]
-Backstage The Godfather crossed paths with Mark Henry. Godfather introduced Henry to Olivia. Godfather told Olivia that he was once known as Sexual Chocolate. Henry said they've all grown up, although perhaps Godfather is the same. Henry began flirting with Olivia. Godfather said, "That's my wife."
(3) HEATH SLATER & RHYNO vs. APOLLO CREWS & TITUS O'NEAL (w/Dana Brooke)
Crews held Slater upside down for a long time in a vertical suplex before dropping him. They cut to a break. [c]
The crowd wasn't thrilled with this match from the start, and were booing after the break. A four-way brawl broke out and the ref DQ'd them.
WINNERS: Double DQ.
Then the Dudleys came out. An "ECW" chant started, although not a very strong one. The two teams bailed out to ringside when the Dudleys entered the ring. A "We Want Tables" chant started. Slater was thrown into the ring where the Dudleys gave him a flying top rope headbutt to the crotch. Booker said, "D-Von, be careful, you've put on a few pounds." (That should have been called "The Chode Breaker.") Next Slater was given a 3D through a table. Rhyno, Titus, and Slater congratulated the Dudleys and raised their arms. Cole said that was one of oddest segments he's ever witnessed. (Not even close.)
-Caruso said the Dudleys are truly one of the greatest tag teams of all time. She then introduced A.J. Styles. She asked him about his huge title defense coming up Sunday. He interrutped her and said since it's the 25th Anniversary of Raw, he's arranged for someone to do the interview with him. The loudest chant of the night broke out: "A.J. Styles." He then welcomed "Mean" Gene Okerlund out. Okerlund asked him about his two-on-one handicapped match at the Rumble. Styles briefly imitated Hulk Hogan. He said he's always wanted to do that. He then cut a prom on "Kami." He said he won't let them take his championship from him. He said he has a small window to hit them hard and fast, and the last thing they'll hear ringing in their ears is him being announced as still champion.
-Graves plugged the DX reunion next. [c]
-Back to Manhattan Center for DX. Triple H and Shawn Michaels came out with green glow sticks. Michaels said people ask him for his favorite memories from the last 25 years, but he can't remember the last 25 minutes. He then remembered some R-rated stuff, but Triple H cut him off and said he can't tell that story (because, you know, WWE is PG now). He said he used to be in charge of DX, but now Triple H is in charge of everything. Then he said people can relive that on WWE Network for just $9.99. The crowd booed. (His material died, as has been the case for years since DX went all zany and lame, like middle aged dads telling bad jokes about old times.) Triple H took over and talked about Raw memories. He said 20 years ago he and Shawn started something special in the ring. He mentioned Rick Rude and Chyna being part of the original DX. "And we would do whatever the hell we felt like doing and we'd say whatever the hell we felt like saying." He talked about driving a tank to WCW and starting a war. He said they're telling the world they'll be at the forefront of the next 25 years, so start that right now. He asked, "Are you ready?" He said, "We didn't come alone." And then out came The New Age Outlaws.
Road Dogg did his mic work in the ring and the crowd said it along with him. Then Road Dogg introduced X-Pac. The crowd started a "1-2-3" chant. Sean thanked them, but said they can't have a 25th Anniversary celebration "without this guy." Out came Scott Hall, billed as "Razor Ramon." They cut to a break abruptly. [c]
Back live, Hall was in the ring with DX. He said everybody knows you can't have a party on Raw without The Bad Guy. Big pop. He said he's been watching the whole show from both locations "and this Raw 25 thing, I think we can all agree, all these fans agree, everybody watching at home agrees, this Raw 25 is just too sweet." Suddenly Balor Club (Finn Balor, Karl Anderson, Luke Gallows) interrupted. Lawler said he has a bad feeling about this. Ross said it's an interesting development. They all did the Too Sweet hand gesture in mid-ring. Billy Gunn then said, "If you're not down with that!" He was interrupted by The Revival.
(B) THE REVIVAL (Scott Dawson & Dash Wilder) vs. KARL ANDERSON & LUKE GALLOWS (w/Finn Balor)
Lawler talked about how Dash & Dawson said they're pro wrestlers, not sports entertainers. He said, "We'll see." (How exactly do we "see" about that?) This didn't last long.
WINNERS: Anderson & Gallows in 2:00.
[OVERRUN]
-DX and Hall joined Balor Club in celebrating. Dawson broke up their celebration and did some trash-talking to Hall. Hall flicked his tooth pick at him. X-Pac and the Outlaws gave him their signature moves. Dawson ate Sweet Chin Music and then a Pedigree. Balor then landed a Coup De Grace, which was almost missed because the director was stuck on a closeup of Triple H pointing at him.
-They went back to Barclays Center. Angle walked out , accompanied by a Parade of Legends. This included just about everyone spotted earlier in the night backstage or playing poker along with the G.M's. They cut to rare break in the overrun. [c]
Angle introduced Braun. Then Kane. Wrestlers stepped between Kane and Strowman. Then Paul Heyman introduced Brock. He said the most relevant person in the building is his client, and he's not there for a nostalgia trip, he's there for a fight. Out came Lesnar to his music. Lesnar met a charging Strowman at ringside with a clothesline. He gave Kane an F5 in the ring. Not much of a pop as Lesnar let out a loud yell. Strowman clothesline Lesnar, who bumped over the top rope to the floor. Strowman then gave Lesnar a running powerslam onto the announce table. His music played as Cole said Lesnar is hurt. "Will this be the scene this Sunday?" Cole asked.
---
NOTE: If you have questions or a reaction to tonight's Raw, send it to wadekellerpodcast@pwtorch.com for the Mailbag Segment of the #WKPWP taped tonight and available a few hours after Raw ends at Podcast One! Just search "Wade Keller" wherever you listen to podcasts to subscribe free.
---