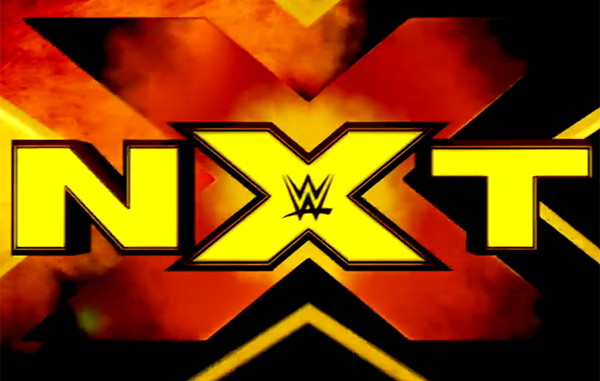 ---
SPOTLIGHTED PODCAST ALERT (YOUR ARTICLE BEGINS A FEW INCHES DOWN)...
---
NXT TV REPORT
FEBRUARY 14, 2018
TAPED IN PHILADELPHIA, PA. AT WELLS FARGO CENTER
AIRED ON WWE NETWORK
REPORT BY JUSTIN JAMES, PWTORCH CONTRIBUTOR
[Q1] Pre-credits reminders that Shayna Baszler has a shot at the NXT Women's Championship, and Roderick Strong challenges Pete Dunne for the UK Championship. With Strong advancing in the 205 Live tournament, it seems that a loss to Dunne in a signature match would be a good send off for him.
The night is starting off, unbeleivably, with Pete Dunne coming out. The Atlanta audience is on their feet cheering Dunne. He has added a dirty little mustache and looks like even more of a creep. Strong barely gets a reaction, but has a bit of a different look, like he just had a shower.
(1) UK Champion PETE DUNNE vs. RODERICK STRONG – UK Championship Match
Hot opening, Dunne gets Strong to the corner, Strong pushes him after the break, Dunne looks a bit impressed. Dunne wants a cros arm breaker, Strong transitions to the Stronghold, Dunne rolls out. [c]
Dunne has Strong in jeopardy out of the break, forcing him to the mat and kicking Strong's arm. Dunne performs the Baszler Stomp on the ring steps, and Ranallo calls out that Baszler does it. Dunne drags Strong around the ring by the arm, keylock on the steps and a punch, Dunne rolls into the ring to break the count. Dunne wants a Baszler Stomp on the other steps, Strong escapes, hits a backbreaker using the steps but Dunne gets him away. Back in ring, Strong is getting vicious. Strong nails a pump handle backbreaker for two. Dunne is selling this like ice water in the desert.
Chop in the corner, but Dunne fires back, Strong gets boots up. Another back breaker to Dunne. Strong stomps Dunne in the corner. He is looking so much darker in his moveset and in-ring personality, I like it. Dunne uses a wristlock up top to avoid a superplex, Strong lands outside with his hands on the rop, Dunne leps off the top to stomp the arm. Enziguris from the apron stop Dunne, then a fireman's carry into a drop on the apron to Dunne. [c]
Dunne is on the mat taking kicks out of the break. An enziguri from Dunne off a ref break buys him some breathing room.
[Q2] Dunne suddenly surprises Strong with a big slam, then a cross arm breaker that looks like it will rip Strong's arm off. Strong can't manage a backbreaker due to his arm damage, Dunne responds with a sit out powerbomb for two. Strong drives Dune to the corner, Dunne dodges double knees, hits a German Suplex, to the top, eats a Strong dropkick. Storng with a slow cover for a believable near fall. Strong is reeling in pain from his arm, but still delivers offense. Dunne reverses a backbreaker with a jacknife, two, Dunne with a crucifix, two. Backbreaker, nearfall. This match is great.
They are both slow to get to their feet. Strong with weak strikes, Dunne slips out of a move, hits a half-nelson suplex, running enzigui, two count. Dunne with a surpise triangle, Strong covers, then lifts Dunne up and catapults him into the ropes to break the hold. Dunne on the outside, Strong grabs his hair and takes him up the top, Olympic Slam off the top, two-and-seven-eigths. Strong is struggling to understand, Dunne looks near tears with pain. Strong with knees, running slam for two-and-a-half. X-plex from nowhere, then a Bitter End attempt, Strong escapes, back-and-forth, high knee from strong, powerbomb into a cover for almost three, Strong wants the Stronghold but Dunne fights it, then yanks on Strong's fingers, Strong lets go and lands outside. Dunne with a nasty kick, then the Bitter End.
WINNER: Pete Dunne in 19:00. What. A. Match. There was no way Strong could win when you put your booker's hat on, but by gum Strong had me buying "title change" throughout this match. Strong has been struggling to get the fan support but it isn't due to anything he is doing in the ring. Interesting to see Dunne barely use his joint manipulation game in this match.
Johnny Gargano faces NXT Champion Andrade Almas next week for the NXT Champion, and will leave NXT if he loses.
Backstage "earlier today," Velveteen Dream is stopped. They ask about his match with No Way Jose next week. Dream dumps on Jose, then teases a match with Tyler Bate, but refuses to confirm the match.
[ J.J.'s Reax: I hope they record all of the coaching sessions with Dream and use it as "train the trainer", his evolution has been amazing. ]
Aleister Black is show backstage, with the hall filling with his smoke. He emerges from under the bleachers wearing a suit. Very unique, special presentation.
[Q3] Black says that his path has always been one-way. It has pushed him to his limits "in the face of an era." Now there is a devil on his back driving him. The devil is the NXT Championship. The devil is driving him to possess…
… Killian Dain's music hits. The Beast of Belfast emerges on the stage. Black is dead silet and almost totally ignores Dain as he comes out. Dain has a mic, a true rarity. Dain jaws at Black off mic.
Dain says the Devil isn't on Black's back, he is. Dain won't stop until he is the NXT Champion. If Black has a problem with that, Black's path will be stopped by chaos. Dain huffs and puffs then walks away. Black addresses Dain. Black says that Dain must fade to Black.
[ J.J.'s Reax: Black's mic time should be limited to preserve his character. But I liked both Dain and Black tonight. ]
TM61 is out to lighten the mood after Dunne's win and the dark promos.
(2) TM61 (NICK MILLER & SHANE THORNE) vs. JOHN SKYLER & JOBBER
Miller and Skyler start. Skyler gets cornered then double teamed. Thorne keeps Jobber #2 out of the ring, then goes back to Skyler. Skyler blocks a suplex, then drives Thorne into the corner and makes a tag. Dropkick buys Thorne the space to tag Miller. Miller and Skyler with some quick business, then a spinebuster by Miller. Tag to Thorne, cannonball to Jobber 2, Thunder Valley on Skyler.
WINNERS: TM61 in 2:12. I keep saying this, but something happened to TM61 during their time out of the ring that turned them from some generic high flying team, the Australian version of Primo and Epico, and made them a much more enjoyable, entertaining, and well-rounded team. So much credit to TM61 and the Performance Center and NXT for making the needed changes for TM61 to succeed.
(3) NXT Women's CHAMPION EMBER MOON vs. SHAYNA BASZLER – NXT Women's Championship Match
Moon has KT tape on to sell the damage to her arm. This is a "must win" match for Baszler after losing at Takeover: Philladelphia, the danger of skyrocketing Baszler to the championship scene so quickly.
[Q4] Dropkick and a mount from Moon as soon as the bell rings, then she kicks Baszler around the ring. Baszler wants a hold, Moon gets away and goes back to kicks. Baszler gets to the ropes and covers up until the ref break. Baszler takes an enziguri. Then a big boot on the mat. Moon wants the Eclipse a minute in, but Baszler rolls out of the ring to recover on the booth. Moon with a suicide dive slamming Baszler into the booth, but Moon injured her arm on the table and is rolling around in pain. Baszler gets to her feet, rolls Moon into the ring, then moves into the double wristlock mid-ring. Baszler with the Baszler Stomp, then a crossarm breaker, but Moon clams her arm, rolls into a cover, Baszler is ready and gets out. Another arm bar, Moon gets a foot on the ropes and Baszler breaks. Baszler drags Moon mid-ring, Moon with a surprise roll up for two. Baszler sends Moon into the post and Moon falls out of the ring. Baszler rips the cover off the baricade, puts Moon's arm through it, then kicks it and yanks it. The ref leaves the ring to force Baszler off of Moon. Baszler is about to do something more to Moon, and Kairi Sane comes out to make the save, calling for a DQ.
WINNER: Shayna Baszler in 4:48 via disqualification. I liked what I saw here. It feels like we are building to a Baszler – Sane feud. Good way to keep the title on Moon without weakening Baszler.
Post-match, Baszler slips around the ring, but Sane is ready and takes Baszler out. Baszler ends up heading up the ramp, and Sane helps Moon up.
FINAL THOUGHTS: Outstanding episode with a strong main event and a fantastic opening match between Dunne and Strong. I feel like NXT is firing on all cylinders right now for sure. I would gladly build a promotion around a heel Pete Dunne, he has the full package. I cannot even imagine him as a face.
---
NOW CHECK OUT LAST WEEK'S REPORT: 2/7 NXT TV Report: Big segment with Gargano and Almas, Undisputed Era vs. Sanity, Heavy Machinery vs. Moss & Sabbatelli
OR CHECK OUT OUR PODCAST DISCUSSING THIS EPISODE… CLICK HERE (or below)