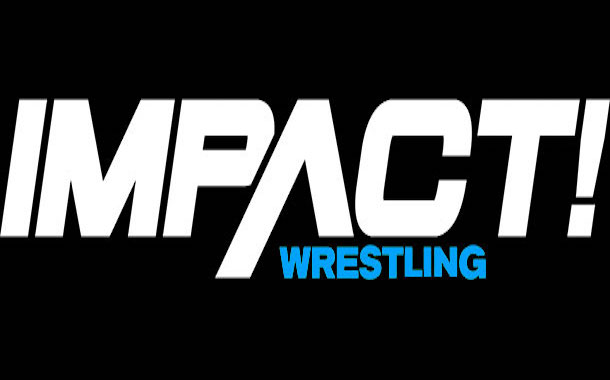 ---
SPOTLIGHTED PODCAST ALERT (YOUR ARTICLE BEGINS A FEW INCHES DOWN)...
---
MCMAHON'S IMPACT WRESTLING REPORT "FINAL HOUR"
Nov. 8, 2018
Taped from The Melrose Ballroom (New York, N.Y.)
Aired on Pop TV
By Mike McMahon, PW Torch Contributor (@TorchMcMahon)
Announcers: Josh Mathews & Don Callis
Immediately following Impact on Pop, join Mike McMahon and Andrew Soucek on the PW Torch Livecast as they discuss the show. Listen at www.pwtorchlivecast.com or email the show impactlivecast@gmail.com
— Impact opened with a highlight package on Impact vs. Kross in the main event.
(1) Pentagon Jr. & Fenix def. The OGz via pinfall (8:00)
The match ended when Fenix overpowered Homicide. After the match the Lucha Brothers celebrated and laid a sign over Hernandez in the ring. Mathews and Callis wondered what would happen in tonight's main event.
McMahon: Shorter than I expected, but still a very up-tempo and fun opening match. They must have more plans for these teams, which only makes sense, because the match length seemed short given what we know Pentagon and Fenix can do in the ring. Hernandez and Homicide are limited at this point in their careers, but they've gone longer than this in their latest Impact run.
— Back from a break, Konnan was congratulating Pentagon and Fenix backstage when LAX walked in the room. Ortiz and Santana wondered where Konnan was and he said he was inviting Pentagon and Fenix to their party.
— Mathews and Callis reset the show at the announce position.
(2) Jordynne Grace def. Katarina via submission (3:00)
Grace got the win with a bearhug submission. After the match, she celebrated on the corners while Katarina rolled to the outside and tried to recover.
McMahon: I thought it was interesting that Don Callis compared Grace to Rhyno. If they book her the same way Paul Heyman booked Rhyno, she'll be at the top of the women's division before long. This match was what it needed to be, with Grace getting a very quick and decisive win, even though she probably did a little too much selling. They still got over her power. Grace vs. Tessa Blanchard and Grace vs. Taya Valkyrie should be fun matches down the road. 
— A pre-produced Lucha Underground-style video aired on Brian Cage going to Ohio to find oVe. He showed up and was attacked by some wrestlers outside, who were instructed by the Crist brothers. After getting through those guys, he choked Dave Crist and asked where Sami Callihan was. He went inside the building as the show went to a break.
— Back from a break, Brian Cage was in the ring at Rockstar Pro Wrestling. Cage took a mic and demanded Callihan come to the ring. Cage came to the ring and the bell rang as Cage attacked Callihan.
(3) Brian Cage def. Sami Callihan via disqualification (2:00)
The match ended when oVe hit the ring and attacked Cage. Soon, two more "Callihan minions," as Mathews called them, hit the ring and Cage tossed them aside. Soon, more wrestlers hit the ring and Cage took care of them. Mathews said Cage came to Ohio to destroy everyone. oVe attacked Cage's knees and a bunch of wrestlers hit the ring to hold Cage back (5 of them in total). Callihan hit Cage with the X-Division Championship. Indie wrestler No. 1 hit a shoulder tackle on Cage. Another indie guy hit a jumping knee on Cage. Another indie wrestler hit a swanton on Cage.
McMahon: Were people booing Cage? Seems that's not how you want your babyface portrayed, no? This segment was a total mess. Josh Mathews had to explain that the match was in Ohio, which is why Cage was getting booed. The "arena" for this match looked like someone's basement, with dim lighting and a plywood floor around the ring. This is not what a "national" wrestling promotion should be airing on television, I'm sorry. The production values aren't good enough. Period. The camera work was shaky and shoddy. Nothing about this production was good. … Now, the match was fine. It moved forward the Cage-oVe storyline. But a bunch of indie wrestlers, who aren't on your TV, beating up one of your top babyfaces is a dumb idea, even if Cage was assaulted by a group of thugs prior to the beating. 
— The GWN Moment of the Week aired.
— McKenzie Mitchell interviewed Killer Kross and Moose.
— Scarlet Bordeaux's talent search videos aired.
— Backstage, KM and Fallah Bahh went to Bordeaux. KM said that they know she has a talent search going on, and they need to be at the front of the line. He said they need her. She said they were doing well, but Fallah lost. KM pleaded with her and said they would do whatever she wanted. KM told Bahh to take off his clothes and dance. Bordeaux said they'll be in Vegas next week, the city of sin. Scarlet suggested they should go win her something, and maybe they would get lucky.
(4)  Moose def. Eddie Edwards via pinfall
— A video aired where Allie left with Su Yung and James Mitchell.
— Eli Drake cut a promo in the ring. He had Joseph Park with him. After Park explained that he filed a lawsuit on behalf of Drake against Impact, Drake attacked Park and beat him with a chair. Drake was getting revenge for Bound for Glory, when Abyss put Drake through a table.
— McKenzie Mitchell interviewed Johnny Impact backstage.
— A promo aired for Aro Lucha
— Mathews and Callis reset at the announce position.
(5) Johnny Impact (c) def. Killer Kross (w/ Moose) via pinfall (16:00) — Impact World Title match
McMahon: Strong main event. Kross was a good promo prior to the match and I thought he delivered in a main-event spot opposite a much more athletic wrestler in Impact. Kross was able to show off his power and the match had good psychology. The announcers kept playing up that Kross was a brawler, and there was an interesting and obvious difference in styles. Kross' facials are very good and he plays his character better than maybe anyone in the promotion. 
Impact, meanwhile, was in a vulnerable position against a much bigger brawler and he was able to overcome the size difference to defend his championship. Good main event. Honestly, this was one of the more aggressive matches we've seen from Impact since he joined the promotion.