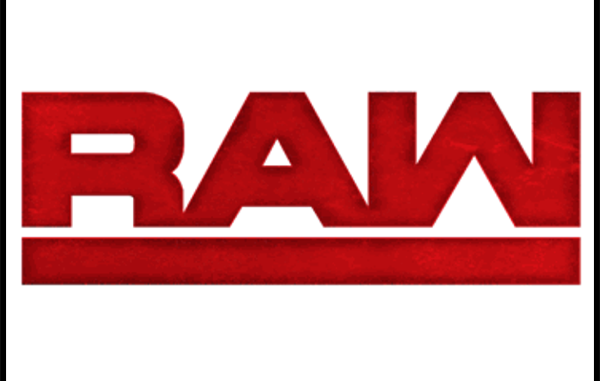 ---
SPOTLIGHTED PODCAST ALERT (YOUR ARTICLE BEGINS A FEW INCHES DOWN)...
---
KELLER'S WWE RAW REPORT
FEBRUARY 11, 2019
GRAND RAPIDS, MICH.
AIRED ON USA NETWORK
Announcers: Michael Cole, Corey Graves, Renee Young
---
[HOUR ONE]
-Triple H and Stephanie McMahon entered the ring to Triple H's theme song. Grand Rapids got the banner in the upper left corner of the screen, but no mention by Cole. Stephanie welcomed fans to Monday Night Raw, and said they are on their way to a stop on the Road to WrestleMania. She bungled saying Elimination Chamber and asked to try again with a smile. She mentioned the Women's Tag Team Championship match. Triple H brought up Daniel Bryan's big challenge inside the Chamber and listed the participants. Stephanie brought up the news since last week's Raw that Ronda Rousey will defend against Ruby Riott. Triple H said if Rousey is successful in defending her title, she'll defend it against Becky Lynch. "Or at least that was the plan until this happened," he said. Then they threw to a video package on last week's altercations Becky had with Stephanie on Raw and Triple H on Smackdown.
Back live, Stephanie said despite what happened last week, they're still going to do what is best for business and give fans what they want. Stephanie said Becky did see her doctors. Becky then walked out to her music wearing a knee brace. Fans chanted "Becky! Becky!" Becky noted Stephanie's swelling was down, "so I'l hit you harder next time." Triple H said things could escalate quickly, but he said he crossed the line last week. He said he shouldn't have accused her of manufacturing an injury. "I apologize," he said. Triple H said she saw her doctors, and they agreed with their doctors that there is no structural damage of her knee, and with the completion of a couple weeks of rehab, she'll be fine. He said her suspension is up and her match at WrestleMania is on. Becky shook hands with Triple H. Stephanie said this could be one of the greatest matches in WrestleMania history.
Stephanie's tone changed and said the match will happen if, and only if, she can abide by one little thing. Becky said she knew there'd be a catch. Triple H said it's a simple thing. He said the match is on and her suspension is lifted, but all she has to do is apologize. "We apologized to you," said Stephanie. "Becky, you punched me in the face, you slapped my husband. All you have to do is say I'm sorry." Steph told her not to be stubborn and let her pride get in the way. "Shut your face," said Becky. She said she doesn't trust them or their old man. She said they've been screwing people over for decades. She said Hunter tried to take away her opportunity at WrestleMania and she's not letting that happen. (THEN JUST APOLOGIZE.) She said she'll fight, "but apologize, hell no." She told them to "take their apology and shove it up your arse." Stephanie got in Becky's face and yelled at her.
Hunter stepped between them and told Becky this isn't the hill she wants to die on. He told her to put her pride and stubbornness behind her. He asked if she wants everything she ever worked for and fought for to come true or will she throw it away. He said he's not telling her to do anything, he's simply giving her a choice. She has to decide before the end of the night if she'll apologize or give up her dream to show the world that she is The Man at WrestleMania. "The choice is yours," he said. They left. Fans chanted "Becky!"
-Cole said Becky has built her reputation on her pride. Graves said she should put her pride aside. Young asked if this was a Hallmark movie.
(Keller's Analysis: I don't know what made Becky look worse – refusing to see doctors last week or refusing to say she's sorry this week. The stakes for a title match at WrestleMania are high, so just say you're sorry and move on. She can even cross her fingers. This whole segment felt like it was not what they planned last week when they did the whole ordeal of her refusing to see WWE doctors and then attacking Steph and Hunter. It feels made up on the fly and nobody is looking particularly good from it.)
Should Becky Lynch apologize to Triple H and Stephanie McMahon before the end of #Raw?

— Pro Wrestling Torch (@PWTorch) February 12, 2019
-Sasha Banks made her way onto the stage. Bayley's music took over and she joined her on the stage. Cole called them "The Boss & Hug Connection." (That's an awful team name, by the way.) A soundbite interview aired with them discussing their friendship counseling with Dr. Shelby. They said they're stronger because of it and nothing can shake them. Cole said the losers of the following match have to enter the Chamber match first on Sunday, severely hurting their chances of victory on Sunday. [c]
-As Nia Jax and Tamina made their way to the ring to Jax's music, a soundbite aired with them. Jax said she and Tamina are the same size as the other five combined, so simple physics say they will dominate in the Chamber. They renamed the Chamber "The Samoan Slaughterhouse." Graves listed all of the teams.
(1) NIA JAX & TAMINA vs. BAYLEY & SASHA BANKS vs. LIV MORGAN & SARAH LOGAN
Early on Graves pointed out the fatal flaw of this entire match – which is only two wrestlers are in at a time, so it's completely stupid to ever tag in because only the losing team loses something while the winning team gains nothing. The match is one long IQ test. They cut to a break with the Riott Squad beating up Sasha at ringside. [c]
Back from the break, Sasha was being checked by medics at ringside. She was holding her left shoulder and expressing dismay that she might be injured. Liv had Bayley in a chinlock in the ring. Sasha was helped to the back. (This is GOOD thing according to these stupid rules. One less wrestler to lose.) Graves said Sasha should "suck it up" and be there for her partner. Several minutes later, Bayley landed a top rope elbow on Morgan but Logan broke up the cover. Tamina kicked Bayley in the head, then dragged Liv over to tag in Jax. Jax was legal against Bayley. Jax gave her a Samoan Drop for the win. Cole solemnly said Bayley and Sasha will have to enter in the first position on Sunday.
WINNER: Jax & Tamina in 15:00.
-They went to the announcers on camera to plug WWE Network which is free for new subscribers. They also asked if Becky will apologize by the end of the night. They plugged Finn Balor vs. Drew McIntyre and a look at Seth Rollins's journey to face Brock Lesnar at WrestleMania.
-They showed Becky moping around backstage and then Elias strumming a guitar. [c]
-A commercial for Smackdown advertised a gauntlet match to earn the last entrance in the Chamber and then Miz TV with The Usos.
-Balor told Becky backstage that he knows a thing or two about being too proud for your own good. He said pride got her this far, but don't let it get the better of her here. He said he's biding his time before winning the IC Title from Bobby Lashley. She asked if he's saying she should apologize. He said he's not telling her what to do, but he's seen pride get the better of a lot of men, so don't let it get the better of The Man. She listened, then added, "Your abs are still awesome, by the way."
-Elias strummed mid-ring. Then suddenly they cut away to the Seth Rollins video. Huh? That was jarring. It showed his Gauntlet Match win a year ago on Raw through winning the Rumble last month. Cole then hyped Lesnar vs. Seth for the Universal Title. Then they went back to the ring where Elias was formally introduced. Then he was immediately interrupted by the Lucha House Party. Renee said, "What is happening? Let Elias sing!" [c]
-Lucha House Party entered the ring as their music faded. Elias yelled for them to stop. They irritated him with their noise maker. He said he is the greatest musical act on the planet and he's tired of being interrupted. He said his album should've been nominated at the Grammys. He said he wrote a song for himself, so what are they doing out there before he can sing it. Kalisto said the Lucha House Party love entertaining the WWE Universe, but tonight they decided they want to Walk With Elias. Elias said in that case he'll perform. He asked everyone to silence their cell phones and hold their applause.
I used to write songs for you
But I have nothing left to give
When I come to Grand Rapids
I immediately lose my will to live
He went on to insult the fans and saying he needs beer goggles and kids should blame their parents for living in Grand Rapids. Graves said, "I think in time that one will actually grow on me." LHP continued to get under Elias's skin afterward. He let Kalisto play his guitar. Kalisto strummed a few notes. Elias was impressed. The other two LHPers chanted "Lucha! Lucha!" Elias smiled and asked if he'd like to do a duet with him right now. He grabbed his other guitar. What a coincidence he had two. He the bashed Kalisto from behind with the guitar and ran to the back.
(Keller's Analysis: That was pointless, or at least painful to watch.)
-Bobby Lashley and Lio Rush made their way to the ring. [c]
-A soundbite aired with Sonya Deville & Mandy Rose talking about the Women's Tag Team Titles. Deville said they've been in that Chamber before and they know how it feels and it's big advantage for them. Cole said they call themselves "Fire & Desire."
[HOUR TWO]
(2) DREW MCINTYRE vs. FINN BALOR
Lashley and Rush watched at ringside. Rush and Lashley distracted Balor on the ring apron as the bell rang, and Drew took advantage of it. Balor came back, but was tripped from behind by Rush. He basement dropkicked Rush at ringside into Lashley. Then he hit Drew with a slingblade and a dropkick. He set up a Coup de Gras, but Lashley shoved him off the top rope.
WINNER: Balor via DQ in 3:00.
-As Lashley, Drew, and Rush triple-teamed Balor, Kurt Angle's music played. He ran out and beat up the three heels. Baron Corbin then attacked Angle from behind. Cole said Corbin "has ruined Angle's life the last few months." Braun Strowman then came out. Drew stood on the ring apron and welcomed him, then met him on the ramp. Strowman beat up Drew and Lashley. He then eyed Corbin inside the ring. He headbutted him and then set up a slam, but Drew yanked him to safety. Fans booed. Angle, Strowman, and Balor stood center-ring as they cut to a break. [c]
(3) DREW MCINTYRE & BARON CORBIN & BOBBY LASHLEY (w/Lio Rush) vs. BRAUN STROWMAN & KURT ANGLE & FINN BALOR
The match was in progress after the break. The heels took control of Balor after a brief stint by Angle in the ring. Next the heels methodically beat down Angle for several minutes. Drew threw him to the floor and they cut to a break. [c]
Back from the break Drew was trash-talking Angle when Angle had enough and slapped Drew and hot-tagged Balor. Corbin also tagged in, but soon was taken down by a Corbin chokeslam backbreaker for a two count. Balor was going to tag in Strowman, but Drew yanked him off the ring apron. Then Corbin leaped at Strowman, giving Drew an opening to give Strowman the Claymore Kick. Lashley and Balor were both down in opposite corners recovering as the rest fought at ringside. Balor avoided a charging Lashley, then flip dove over the top rope onto Corbin and Drew. Back in the ring Balor hit Lashley with an enzuigiri. He fended off an interfering Rush yet again. Lashley knocked him off balance on the top rope and scored a three count at 15:00. Balor had his leg on the bottom rope, though. The called for the bell. Rush and Lashley celebrated the win as Cole said it was a poor call by the official.
Afterward, a second ref came out and explained to the first ref what happened. He then decided to restart the match. Balor eventually made a comeback against Lashley with a double stomp mid-ring. He was slow to get up, though. He crawled over and looked for a tag, but Strowman and Angle were still knocked out at ringside. Strowman rose from behind the security barricade and tagged in. He charged at Lashley and knocked him over. He cleared the ring of the heels then went after Drew at ringside. Then he charged at Corbin and knocked him down. Then he charged at Lashley and Rush and knocked them both down. Renee yelled, "Extra points!" Angle gave Corbin an Angle Slam at ringside. It looked rough and he was slow to move after landing the suplex. Strowman suplexed Drew over the top rope. Lashley attacked Strowman from behind. He charged, but Strowman caught him and delivered a running powerslam. He signaled for Balor and tagged him in. Balor landed the Coup de Gras for the win.
WINNERS: Strowman & Balor & Angle in 30:00.
(Keller's Analysis: Rather than a really good long match, it felt like a bunch of chaos and and disjointed spots at ringside with repeated interference. It felt stretched out to fill time.)
-Cole said it's WrestleMania season and everyone is looking to get into the mix including "this man, a former Universal Champion."
-A Kevin Owens video aired at a bowling alley where he said the last four months he's been recovering from his knee injury and recent surgery. He said he's been asked to update the WWE Universe. He said he's been spending as much time as he can with his family before he gets back on the road. He said he's been paying close attention to Raw and it's been rough to watch. He said he feels like he's watching other people watch what he does best. He said he has good news. He said he hasn't been told whether he's returning to Raw or Smackdown, but he's returning in about one month. He was told he was up next and he then rolled a gutter ball. He laughed.
(Keller's Analysis: Hmmm. That seemed like a "regular guy babyface" character. Why now if someone is injured is it now known what brand they'll return on. Does that apply to everyone who misses time? When did this become a rule? There are way too many arbitrary and inconsistent rules in WWE these days.)
-Nikki Cross made her ring entrance.
-Charly Caruso asked Becky what she'll tell her friends if she decides not to apologize and then misses out on her WrestleMania match. Becky said that's none of Caruso's business and walked away.
-A segment aired on WWE wrestlers watching Martin Luther King videos. Natalya was among them.
(4) RUBY RIOTT vs. NIKKI CROSS
A minute in, they cut away to show Ronda Rousey telling Becky to put her pride aside and "stop crying like a baby." She told her to apologize even if she doesn't mean it. She said if she won't say she's sorry, she's admitting to the world she's too much of a coward to face her at WrestleMania. She walked away and Becky rolled her eyes. Back in the ring, Nikki tried to fight out of a Riott mat hold. In the end, Ruby knocked Nikki off the top rope and then finished her with the Riott Kick.
WINNER: Riott in 6:00.
(Keller's Analysis: They haven't had time to create any sense that Riott has a real chance to win the Raw Title at EC. The way Rousey is talking to Becky, Rousey is more worried about not facing Becky at WrestleMania because Becky won't apologize than she is losing to Riott on Sunday.)
-Paul Heyman was yelling at a producer backstage. [c]
-Seth Rollins made his ring entrance. Fans chanted "Burn it down!" He said he was going to talk about facing Brock Lesnar at WrestleMania, but after watching that highlight video earlier , he wanted to talk about what a ride it's been the last year winning the Raw gauntlet match, then winning the IC Title at WrestleMania, the defending the IC Title around the world, and then winning the Rumble. He said it's been great riding the wave of momentum with the fans with him. He said he was on top of the world when the bottom dropped out in the form of Brock Lesnar and six F5s. He said he has some good news and bad news. He said the bad news is he took six F5s and he's hurt and in pain. He said the good news is he took six F5s and he's still standing there.
[HOUR THREE]
Seth said if WrestleMania is the last match of his career, then paused and began repeating himself. He was then interrupted by Paul Heyman. Heyman teased the crowd with a Lesnar appearance, then laughed at fans for buying it. He said "ignorance is bliss." Heyman said he is there to educate Seth. He said Seth is pontificating a misguided notion that all men are created equal "and they're not." He asked if Seth really believes in his heart that his DNA matches Lesnar's DNA. He said Seth is on a suicide mission at WrestleMania. He said Seth will be the architect of his own demise if he goes into WM just trying to take his Universal Title. He said that's not a prediction, that's a spoiler. Seth said he's right but he doesn't care. He said Lesnar has held the industry he loves hostage for two long years and he will not stand for it anymore. He said he doesn't care if WrestleMania is a suicide mission because he will be that martyr and he will sacrifice everything including his body and his heart. He said he would sell his soul to the devil and burn in hell if it means Lesnar doesn't leave WrestleMania as the Universal Champion. "And Paul, that is not a prediction, that is a spoiler." He stared Paul down as he said it. Heyman seemed unnerved.
As Renee plugged Becky's decision upcoming, Dean Ambrose walked out to his music. Seth waited for Dean as he entered the ring. They stared each other down. Dean asked for the mic. Dean said he has one thing to say to him: "Slay the Beast." He dropped the mic, rolled out of the ring, and walked to the back. He sat in the time keeper's area. Seth smiled and shook his head. Cole said he can't believe that just happened. Cole said Dean "is scheduled to be in action next." [c]
-A soundbite aired with The IIconics talking about their journey and wanting to become tag champions. They laughed at finishing each other's thoughts again.
(5) DEAN AMBROSE vs. EC3
The announcers walked through some of the talking points on EC3's character. When Renee asked if they ever found out what happened to EC1 and EC2, Graves said that's why they don't pay her write. She said she was repeating, not writing, so apparently Graves didn't hear or didn't remember the best line last week which admittedly worked because of Dean's delivery. This was a low key and low heat match ending with Dean getting his win back with a small package.
WINNER: Ambrose in 3:00.
(Keller's Analysis: What a flat flat way to debut EC3 character this has been. A fluke win last week, a fluke loss this week, no mic time, and a low energy match with low energy announcing.)
-Backstage Alexa Bliss told Becky not to apologize because she'll show she's weak. Bliss said a lot of them like her and look up to her. Becky said if she doesn't apologize, though, that frees up her place in the match at WrestleMania. She asked if this has anything to do with Bliss wanting her spot at WrestleMania. Bliss said, "I would never." She told Becky to be true to herself. Becky said there's not a genuine bone in her body. Bliss said if she does apologize, she'll be the Irish Girl who swallowed her pride and sold out. Becky said if she does apologize, she'd be selling out WrestleMania.
(Keller's Analysis: I just got lost listening to that.)
-Bobby Roode and Chad Gable began their ring entrance. [c]
(6) BOBBY ROODE & CHAD GABLE vs. THE REVIVAL (Dash & Dawson) – Raw Tag Team Title match
They cut to an early break a couple minutes in. [c]
The Revival isolated Gable for a while. They cut to another break at 13:00 as Gable was crawling over for a tag, but Roode was knocked out at ringside. [c]
Back from the break, Gable finally did hot-tag Roode. Dawson saved Dash from a three count after a top rope combo blockbuster into a German suplex bridge. They did more spots where partners broke up pin attempts to keep the match going. The Revival blind-tagged in and then surprised Gable with Shatter Machine to win. Graves said when tag wrestling is done well, there's nothing better.
WINNERS: The Revival to capture the WWE Raw Tag Team Titles.
(Keller's Analysis: This would have been so much more special if they didn't just throw it on late in the third hour with a tired crowd without any build up at all. It's stunning how flat this was at the beginning. The wrestlers worked hard and earned the crowd's interest late. Cool to see The Revival get the titles, but I wish WWE was enthusiastic about building to this match for two hours.)
-Caruso interviewed The Revival backstage who were elated. Caruso was all smiles, too.
-Lynch's music played. Cole said they'd find out next if she's going to WrestleMania! [c]
-After the break, Triple H's music played as Triple H and Stephanie came out again. Becky seemed tormented by this moment. Graves said Becky is able to get by with a slap on the wrist. Stephanie asked if she'd let cooler heads prevail. Triple H said whether she believes it or not, they want this to work out. Steph told Becky that her match with Rousey could be the biggest in history. She said in business as in life, you have to accept the consequences of their actions. She asked Becky if she'd do what they did and just apologize or would she throw away her moment in history.
Becky turned to look at the WrestleMania sign. Hunter told Becky to tune out the fans and not them dictate her future. He asked what she wants. She hung her head and said she still thinks the two of them don't want her anywhere near that match. She said she's been getting advice all night long whether she wants it or not. She said she doesn't trust either of them and she got mad when she felt they were taking her opportunity away from her. She said the fans were chanting for her to knock them out and yes she hit them both. "But if all that's keeping me away from my dream is two little words, then F— YOU!" No, she didn't say that. Fans started suggesting she say "Suck it." Becky said, "Stephanie, Triple H, I'm sorry." There were some boos and almost no cheers.
Becky said now that that nonsense is out of the way, the path is clear for her, right? She said if anyone tried to steal her dream away from her, they'd be in for the fight of their lives. "No one is taking my dream away from me," she said. Hunter said he wouldn't have it any other way and congratulated her for going to WrestleMania. As Hunter and Steph left, Becky said, "Wait, that's it?" Hunter said it is.
Becky then began to cut a promo about facing Ronda at WrestleMania. She was interrupted by Ronda Rousey's music. Rousey walked out. As Ronda entered the ring, Vince McMahon walked out and said before they do something silly, he wanted to get something off his chest. He said it could been one of the greatest main events of all time. He said he thinks Becky thinks she's bigger than WWE and has a bad attitude. He said, "You're not The Man, I'm The Man." He said sometimes he has to make tough decisions, but he said she's suspended for 60 days. He said he won't accept her apology, even though Hunter or Steph might. He said that suspension runs out five days after WrestleMania. He said they need a replacement, someone with charisma and charm who knows their lane and stays in it who can take Ronda to the limit. He introduced Charlotte. Becky threw the mic down Charlotte walked out all smiles. Renee said this is insane. McMahon raised her arm and said her arm will be raised at the end of WrestleMania's match.
(Keller's Analysis: The wind was taken out of WWE's fans sails there. In the arena and worldwide. Really dangerous game WWE is playing.)