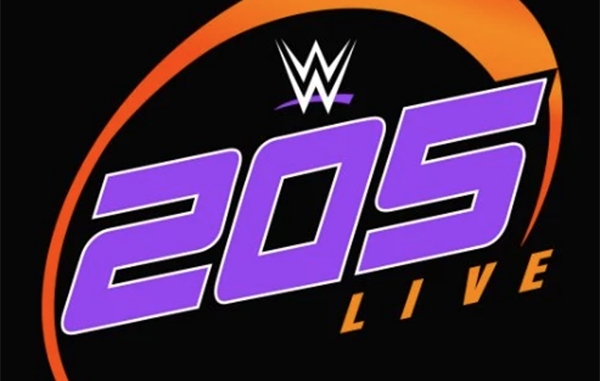 ---
SPOTLIGHTED PODCAST ALERT (YOUR ARTICLE BEGINS A FEW INCHES DOWN)...
---
WWE 205 LIVE
MARCH 5, 2019 ON WWE NETWORK
WILKES-BARRE, PA
REPORT BY ZACK HEYDORN, PWTORCH CONTRIBUTOR
Announcers: Vic Joseph, Aiden English, and Nigel McGuiness
-The show opened with the standard recap video package that featured Drake Maverick. In it, Maverick highlighted last week's first round tournament action including the wins by Tony Nese and Drew Gulak. From there, Maverick hyped this week's matches that include Humberto Carrillo vs. Oney Lorcan and Cedric Alexander vs. Akira Tozawa.
Heydorn's Analysis: Sports-like in nature and exactly what 205 Live needs to be given their lack of star characters. Maverick has loads of credibility when speaking about his brand and this tournament in particular.
-After the video, the show open ran and the announce team welcomed the audience to the program. From there, they took a look at and analyzed the WrestleMania tournament bracket before cueing up a hype video for NXT's Oney Lorcan.
Heydorn's Analysis: A good snapshot look into who Oney Lorcan is and why he's a good get for Drake Maverick and 205 Live. Good stuff. 
-When the video ended, Lorcan made his entrance to a tempered reaction from the crowd.
(1) ONEY LORCAN vs. HUMBERTO CARRILLO
After Lorcan, Carrillo walked out to an even smaller response from the audience. Carrillo smiled as he walked down the ramp and slapped hands with fans as well. As he continued his entrance, a pre-taped selfie promo aired from Carrillo in which he praised Lorcan for being a tough competitor. From there, he spoke Spanish before saying that he came to 205 Live to fight the best and with a victory, he'd be one step closer to achieving his dream and making it to WrestleMania.
Heydorn's Analysis: Fine content, but Carrillo's character is less exciting than paint drying. He makes Tony Nese look like the Undertaker. Yes, he has tremendous athletic abilities and in-ring talent. It's time to establish a gimmick in order to give the audience something to engage with.
Once Carrillo got to the ring, the bell rang, and the match began. Out of the gate, Lorcan took Carrillo to the mat, but Carrillo quickly escaped and kipped up before staring Lorcan down. From there, Carrillo dodged a furry of Lorcan strikes and then hit him with a running hurricanrana. After, he grounded Lorcan with a shoulder submission until Lorcan got to his feet and backed Carrillo into the corner to break the hold. Lorcan and Carrillo proceeded to tie up again. This time, Lorcan got the upper hand with a side headlock. He then went for a chop, but Carrillo countered with a side headlock of his own. After exchanging headlocks and pushes, Lorcan finally connected with a stiff chop strike before dropkicking Carrillo to the outside of the ring. Lorcan then rolled out of the ring and hit a suplex on the outside. With Carrillo down in pain, the shot went backstage to where Drew Gulak and Jack Gallagher were cheering on their potential protege.
Heydorn's Analysis: Storyline consistency. It's a beautiful thing. Monday Night Raw, take note. 
Eventually, Carrillo made his way back into the ring to beat the ten count. After he did, Lorcan locked in a headlock submission and kept the move locked in with vicious elbows to Carrillo's face. The elbow strikes led to the hold breaking, but Lorcan maintained control of the match by continuously striking Carrillo's chest with chops. After, he whipped Carrillo into the ropes and Carrillo took momentum back by hitting a springboard arm drag which he followed with a suicide dive through the ropes. From there, Carrillo quickly rolled Lorcan into the ring and made a cover, but Lorcan kicked out at two. Out of the pin, Carrillo connected with a standing moonsault. Eventually, the action spilled to the outside of the ring again and Carrillo connected with an over the top rope corkscrew dive. Again, he tried to roll Lorcan back into the ring quickly, but as he tried, he was nailed with a stiff uppercut to the face. After, Lorcan attempted to suplex Carrillo back into the ring, but Carrillo countered. Both men then battled on the ring apron until Lorcan destroyed Carrillo with a fisherman suplex on the ring apron. Lorcan then made the pin, but Carrillo kicked out at two.
Heydorn's Analysis: Ouch. Huge spot and one that popped the crowd. They have the audience now which is a big step forward given the crickets out there when they made their entrances. Good stuff. 
Out of the pin, Lorcan struck Carrillo again before Carrillo countered with spinning kick of his own. Carrillo then power bombed Lorcan and covered, but only got a two count. From there, Carrillo dragged Lorcan over to the corner for his finish. Carrillo instead went for a moonsault and Lorcan countered it by getting his feet up in the air. After, Lorcan connected with a devastating clothesline and followed that with his half and half suplex before making the cover for the 1,2,3 win.
WINNER: Lorcan via pinfall
-After the match, Lorcan celebrated in the ring while Gulak and Gallagher angrily looked on backstage.
Heydorn's Analysis: This was a good match. Carrillo losing cleanly tells me that WWE has cooled on his potential. Lorcan is a newcomer and got the clean victory. Carrillo is talented, but needs to find that character if he's going to progress up the 205 Live card. With Gulak appearing angry, look for him to use this as an opportunity to coach Carrillo when inevitably will lead to their feud. I like the long term booking and story arch here, but it's middle of the card stuff at this point. Not bad, but nothing that will force people to tune in and watch.
-Mike Kanellis was shown yelling at Drake Maverick backstage. Kanellis was complaining to Maverick and said that Maverick promised him a tournament match and he doesn't have one. In response, Maverick said that he promised a match, but not a tournament match. Maverick then announced that Mike Kanellis would face a local which Maria scoffed at. Maria called Mike one of the best cruiserweights in the world and told Maverick if he couldn't see that, it's because he isn't good at his job. They pair then walked off as the show went to break. (c)
-A commercial aired for NXT TV on the WWE Network and WWE Shop.
-After the break, Mike Kanellis made his entrance with Maria at his side. Mike and Maria did their pose at the top of the ramp, but it was more serious than usual with Mike having a scowl across his face the entire time.
Heydorn's Analysis: Maybe Mike reads these reports? Mike needs to show a serious side to himself and his fluffy entrance doesn't allow for that. His scowl here spoke volumes and was a refreshing shift in his presentation even if the music stayed the same. 
(2) MIKE KANELLIS vs. COLBY CORINO
Corino was already in the ring once Kanellis got there. After Mike posed with Maria on the ropes, he immediately turned around and assaulted Corino before the referee could ring the bell. Kanellis demolished Corino with a barrage of offense and left him laying in the ring before exiting the arena with Maria.
WINNER: No contest – match never officially started.
Heydorn's Analysis: A mean streak for Kanellis is a smart. Plus, the audience bought in and reacted negatively. He needs credibility and over a month span, attacks like this will do him well in finally getting it.
-A selfie promo aired from Tony Nese. In it, he said that he was one round closer to going to WrestleMania in his own state. Nese then promised his next round opponent, Drew Gulak, that the man he faced and beat before is not going to be the man he faces next week.
-After the Nese promo, a pre-taped promo from Cedric Alexander aired. In it, he sat in chair and looked at the camera before speaking. He said that he hears what people have been saying. He said he hears people saying that he can't beat Buddy Murphy. Cedric then asked what can he say that he hasn't said already? He said that the cruiserweight title and 205 Live mean the world to him and nobody cares about the brand more than him. He called himself 205 Live's franchise player and said that the championship was synonymous with his name. He finished by telling Akira Tozawa to bring his A game so that they can prove who is best.
-Akira Tozawa was shown warming up backstage with The Brian Kendrick as the show went to commercial break. (c)
Heydorn's Analysis: Simple promos, but effective ones. Particularly the Alexander speech. He addressed his history on 205 Live and passionately conveyed what the championship and the brand mean to him. Not only does a promo like this make the brand feel more important, it lifts the prestige of the championship as well.
-A commercial aired for the Shield's reunion at Fastlane 2019.
-When the commercial finished, Akira Tozawa made his entrance to a small reaction from the audience.
(3) AKIRA TOZAWA vs. CEDRIC ALEXANDER
After Tozawa got down to the ring, Alexander walked out to a small reaction, but one that was the biggest of the night. Once he got down to the ring, the bell rang, and the match began. Before they tied up, Tozawa and Alexander shook hands. From there, Alexander quickly got a one count pin attempt after a takedown. Out of the pin, both men tied up again with Alexander again getting the upper hand after locking in a wristlock. Eventually, Tozawa countered the wristlock and locked in a headlock of his own. Alexander broke the hold and connected with his backward hurricanrana before attempting a dropkick. Tozawa countered the dropkick and slammed him to the mat before locking in another submission – this time on Alexander's shoulders. With the submission in deep, Alexander broke the hold by whipping Tozawa into the ropes. Tozawa maintained control of the match by hitting Cedric with a pair of arm drags. The second one sent Alexander to the outside of the ring. Seeing this, Tozawa attempted a dive, but stopped when Alexander rolled back into the ring. This allowed Alexander to get the momentum in the match and he capitalized by connecting with an inverted Lumbar Check that targeted Tozawa's ribs. From there, the action spilled to the outside where Alexander maintained his momentum and beat Tozawa up around the ringside area. He then rolled Tozawa back into the ring and made a cover, but only got a two count. Out of the pin, Alexander locked in a bear hug as Tozawa writhed in pain. As he did, the crowd did the Tozawa war chant.
Heydorn's Analysis: Interesting that Tozawa is getting the better reaction within the confines of the match. It could be that the chant is easy to do, but Alexander is working stiffly and seriously too. A bit more heelish than he typically works and it lined up well with his serious promo earlier in the show.
Alexander continued his offense on Tozawa that included dropkicks and other strikes until Tozawa reversed an Irish whip into the ropes. He tried to take momentum back with a standing senton bomb, but Alexander countered by getting his knees up and into the back of Tozawa. From there, Alexander continued to own the match. Finally, Tozawa broke Alexander's momentum with a flurry of elbow's to Alexander. This created separation and with it, Tozawa connected with a series of chops before jabbing Alexander in the face with a punch. After, he hit Alexander with  a hurricanrana and followed that with a diving suicide dive through the ropes. With Alexander down, Tozawa did his war chant and rolled Alexander back into the ring. Tozawa then climbed to the top rope and hit Alexander with a missile dropkick that he followed with a pin, but Alexander kicked out at two.
Heydorn's Analysis: Good selling by Tozawa throughout his offensive run. He didn't forget that he spent the majority of the match thus far getting beat up and made sure to sell that pain as he attacked Alexander. Well done. 
Out of the pin, Tozawa locked in a quick octopus stretch submission, but Alexander countered with a sidewalk slam. Cedric tried to pin, but Tozawa kicked out at two. Out of the pin, Alexander dropkicked Tozawa into the corner and followed it with a Flatliner. After, he made the cover again, but Tozawa kicked out at two. From there, Alexander lifted Tozawa to his feet and crushed him with forearm shots to the face. After a couple were unanswered by Tozawa, he eventually battled back and gave Alexander a chop for each forearm shot he received. Alexander eventually tried for the Lumbar Check, but Tozawa countered it with a two count roll-up. Out of the pin, Tozawa hit Alexander with two boots to the face. Neither one dropped Alexander and because of that, he was able to hit Tozawa with a spinning back elbow. From there, he tried the Lumbar Check again, but Tozawa countered it into a DDT. Tozawa then hit a reverse hurricanrana and went for a pin, but Alexander kicked out at two.
Heydorn's Analysis: Tremendous sequence that captured the crowd. Fast-paced and stiff. Well done.
After the pin, both men were slow to their feet. Once they got there, they exchanged strikes again until Tozawa fully locked in his octopus stretch submission. The moved dropped Alexander to the mat, but eventually he powered out to break the hold. In doing so, he allowed Tozawa to hit him with a delayed German suplex. After, Tozawa climbed to the top rope for his Senton Bomb, but Alexander grabbed his feet to slow him down. From there, Alexander climbed up to the top rope with Tozawa. Both men battled up there until Tozawa knocked Alexander off with a punch to the face. Alexander quickly ran back over to the turnbuckle and pulled Tozawa off in order to catch him in mid air. He then hit Tozawa with the Lumbar Check and covered for the 1,2,3 win.
WINNER: Alexander via pinfall
-After the match, Alexander celebrated and hugged Tozawa as the announcers discussed the bracket and the show faded to black.
Heydorn's Analysis: Really good match between both men. This was stiff and felt like a fight. Alexander has the longer journey and him going over makes the most sense. 
---
NOW CHECK OUT THE PREVIOUS REPORT: 2/19 WWE 205 Live Report: Big WrestleMania announcement, TJP vs. Carrillo, Alexander vs. Kanellis, and more