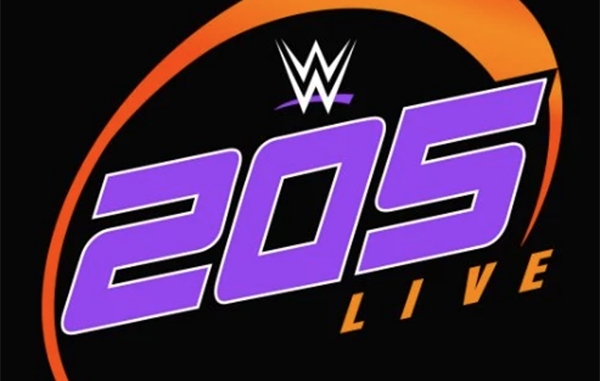 ---
SPOTLIGHTED PODCAST ALERT (YOUR ARTICLE BEGINS A FEW INCHES DOWN)...
---
WWE 205 LIVE TV REPORT
OCTOBER 15, 2019
KANSAS CITY, MO.
REPORT BY MICHAEL TAYLOR, PWTORCH CONTRIBUTOR
Announcers: Tom Philips, Aiden English
-The show opened with a video package highlighting last week's triple threat match between Oney Lorcan, Tony Nese, and Ariya Daivari. The video ended by teasing a future match between Nese and Cruiserweight champion Lio Rush, followed by the 205 intro video.
-The arena was shown from a wide-angle as announcer Greg Hamilton introduced Lio Rush. The announcers talked about how long it had been since Rush was on 205 Live. Tom Philips then threw to a replay of Hector Garza making his championship intentions known on a previous episode of NXT. Phillips also talked about Isaiah Scott as a potential contender as Oney Lorcan made his ring entrance.
(1) ONEY LORCAN vs. LIO RUSH
-The bell rang and Lorcan challenged Rush to a test of strength. Lorcan took control until Rush broke the hold. The pace quickened and Rush took Lorcan down with a fireman's carry. Both men returned to their feet and traded counters until Rush hit a kick to the back of Lorcan's head. After, Lorcan grounded Rush and cinched in a body scissors hold to Rush's mid-section. The announcers talked about Rush's return after a tumultuous year. English said everyone he spoke to in the locker room vouched for Rush's change in attitude. Rush knocked Lorcan to the outside and then hit a suicide dive. Back in the ring, Lorcan hit a running blockbuster for a two count. Lorcan set Rush on the top rope and attempted a suplex. After countering the suplex, Rush hit a DDT. He then hit the final hour from the top rope for the win. Tony Nese made his way to the ring while Rush was celebrating. On the microphone, Nese welcomed Rush back to 205 Live and congratulated him on his win. Nese pointed out that he already beat Lorcan last week and then invited Rush to watch his upcoming match from ringside.
WINNER: Lio Rush via pinfall
(Taylor's Analysis: Lining up contenders for Rush is a positive, but the audience isn't invested in any of them. The booking of matches on a week to week basis isn't helping anything. Why was Lorcan in a match against the champion after losing a triple threat last week? It was a non-title match, but only wrestlers who have built a series of wins should be allowed in the ring with the champion.)
-A video package for Seth Rollins vs. The Fiend at Crown Jewel aired, followed by a commercial for WWE Shop.
-The show returned with Lio Rush on commentary and Raul Mendoza made his ring entrance.
(2) TONY NESE vs. RAUL MENDOZA
-The bell rang, and Lio Rush called Nese a cheater. He then asked, "do you think those abs he has are real?" After a brief, but very heavy pause, Aiden English called Rush's words "lightning accusations". Phillips tried to course-correct by asking "so, do you think his abs are painted on?"
(Taylor's Analysis: Did Rush just say that? Something tells me this wasn't a scripted line. Rush isn't proving he has matured with comments like that on-air.)
-Mendoza and Nese traded holds. The pace quickened until Mendoza hit a springboard head scissors takedown which knocked Nese to the outside. Mendoza dove over the top rope onto Nese and threw him back in the ring. From there, Nese hit a running elbow for a two count. Nese cinched in a chin lock as a tweet from Hector Garza was shown on the screen. Garza photoshopped the Cruiserweight title on his waist in the tweet but Rush said he would worry about Garza later. Mendoza broke the hold but was quickly grounded by Nese who hit a spinning kick to Mendoza's head. After a two count, Nese returned to the hold. Nese dove over the top and snapped Mendoza's neck on the rope. With Mendoza on the mat, Nese attempted a springboard moonsault but missed. Both men returned to their feet and the pace quickened. Mendoza hit a springboard dropkick for a two count. Another tweet from Garza was shown, this time calling out Rush for not paying enough attention to him. Nese countered offense from Garza and hit a jumping stomp for a two count. Both men traded strikes until Nese knocked Mendoza to the outside. Nese dove over the top rope onto Mendoza and then trash-talked Rush. Their verbal exchange continued with both Mendoza and Nese back in the ring. With Nese distracted, Mendoza hit a roll-up from behind for the win.
WINNER: Raul Mendoza via pinfall
(Taylor's Analysis: A distraction finish win was a terrible way to introduce Mendoza to the roster. The match itself didn't allow him to showcase anything special, but the way he won only further promotes disinterest from the audience on a long-term basis.)
-A commercial for WWE's partnership with Susan G Komen aired.
-A backstage segment aired with The Singh Brothers. Sunil Singh was holding his newly won 24/7 title. The two said normally they would be at The Bollywood Actors Studio but were in hiding so that no one could take the 24/7 title from them.
-The camera returned to the announcers who were interrupted by The Brian Kendrick. Kendrick said there was a time when the only way to become a professional wrestler was to earn it. He talked about the traditions of the locker room including shaking hands with everyone in it and asking veterans for advice. Kendrick said no one in today's locker room was asking him for advice and said they were too distracted with social media. He called out Drake Maverick and said he was wasting his time chasing the 24/7 title to impress his wife. Kendrick threw the mic down and walked up the ramp.
(Taylor's Analysis: Kendrick had great delivery and pacing to his words, and this was only part of the show that drew heat from the audience. The content of the promo was too meta, however. Choosing to talk about real traditions of wrestling locker rooms felt like an attempt to be controversial which fell flat.)
-The announcer's returned to schedule and more tweets were shown on the screen. The first was from Ariya Daivari who said he would take on any newcomer to the 205 Live roster. The second was from Isiah Scott who answered Daivari's challenge. Replays were shown of Scott's debut and victory on a previous episode of NXT. Scott made his ring entrance.
(3) ISAIAH "SWERVE" SCOTT vs. ARIYA DAIVARI
-The bell rang and Daivari took control with strikes. Scott countered Daivari, quickened the pace and knocked Daivari to the outside. From there, Scott dove over the top rope but Daivari avoided contact. After landing on his feet, Scott hit a standing side kick and threw Daivari back in the ring for a two count. The two scrambled back outside. Daivari threw Scott into the barricade and ring steps. Back in the ring, Daivari beat on Scott in the corner. Scott attempted to scale the top rope but was interrupted by Daivari. From the second rope, Daivari hit a belly to belly suplex for two count. Both men returned to their feet and Isiah hit a diving uppercut to the back of Daivari's neck. Scott hit a German suplex followed by a flat liner for a two count. Daivari countered offense from Scott and hit a uranage slam for a two count. From there, Daivari attempted his hammerlock clothesline finisher but was grounded by Scott. With Daivari on the mat, Scott hit a diving kick for the win. Scott was shown celebrating his win as the show ended.
WINNER: Isaiah Scott via pinfall
(Taylor's Analysis: The replay of Scott's finisher looked great but was a strange choice to show in slow motion since it was such blunt force to Daivari's head. The match was too short for Scott to tell a story with his impressive offense, but hopefully, this was done intentionally so that it can be showcased later.)
FINAL THOUGHTS: This was an improvement from last week's show but still largely forgettable. Kendrick continues to be a weekly highlight. With a growing list of challengers for the Cruiserweight title, there is potential for fresh, exciting matches. WWE needs to figure out how to get the audience invested in this roster or that potential will be wasted.
---
CATCH UP… 10/18 WWE 205 LIVE TV REPORT: Regal explains 205 Live's future, Jack Gallagher vs. The Brian Kendrick, Daivari vs. Nese vs. Lorcan, "Vicious Camel"