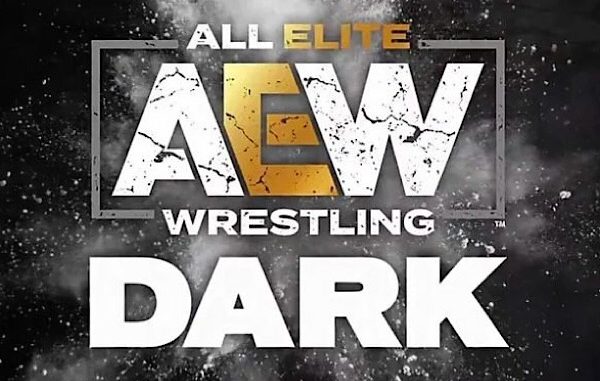 ---
SPOTLIGHTED PODCAST ALERT (YOUR ARTICLE BEGINS A FEW INCHES DOWN)...
---
AEW DARK: ELEVATION TV REPORT
MARCH 15, 2021
JACKSONVILLE, FLA. AT DAILY'S PLACE
AIRED ON YOUTUBE
REPORT BY TYLER SAGE, PWTORCH CONTRIBUTOR
Announcers: Paul Wight and Tony Schiavone
(1) JUNGLE BOY vs. DANNY LIMELIGHT
-Jungle Boy and Danny Limelight started with a lockup, Jungle Boy then hit a hip toss. Limelight and he then rolled around on the mat and traded holds. Jungle Boy hit a drop kick and chop, Limelight followed that up with an arm drag. The two men then traded chops in the corner. Limelight was able to hit a chokehold using the ropes as leverage. After this Limelight took control for several moments. Jungle Boy was able to get his knees up on a springboard move by Limelight. Jungle Boy then followed that up with a clothesline.
On the apron, Limelight hit a hurricanrana throwing Jungle Boy into the barrier at ringside. Limelight then hit a nice springboard DDT for a near fall. Limelight tried the move a second time, but Jungle Boy countered that into a brain buster and tapped out Limelight with the Snare Trap.
WINNER: Jungle Boy in 9:00
(2) MIRO & KIP SABIAN vs. BARON BLACK & VARY MORALES
-Vary Morales and Kip Sabian started the match, with Sabian throwing Morales around the ring. Vary was able to counter Kip and get in some offense, he tagged in Baron Black, Kip Sabian was able to work over the fresh Baron Black. Morales was tagged in and he was able to continue the offense that Black had started before he tagged in his partner. Kip was able to tag in Miro, who immediately took out Baron Black who was not legal. Miro then beat up Morales saying he wanted to be world champion. He hit a suplex and tagged in Kip, who hit the Time Turner for the pin.
WINNER: Miro & Kip Sabian in 5:00
-QT Marshall was interviewed, he was asked about walking out on the nightmare family. Marshall made a series of bad jokes and said nothing was wrong with the nightmare family.
(3) BIG SWOLE vs. SKYLER MOORE
-Big Swole started by working the left arm of Skyler Moore. She then used a waist lock to throw Moore around. Swole then knocked down Moore while running the ropes, the outside the ring she slammed her in the barrier. Back in the ring, Moore was able to counter and get some offense in on a grounded Swole. Moore was able to get a slam for a near fall, Swole countered that with a roll up near fall. Swole then hit a few big punches, and a Dirty Dancing for the pinfall.
WINNER: Big Swole in 5:00
(4) MARKO STUNT vs. QT MARSHALL
-QT pushed Marko down to start, Marko tried for a single leg takedown, but that bore the same result. Marko slapped QT, and the QT heated up his attack. Marko countered with a move off the top rope, then another but that was countered by Marshall who turned it into a back breaker. Marshall hit a second back breaker, this led to a counter by Stunt. But Marshall hit a big European uppercut, followed by a cross body by Marko which led to a near fall. Marko then hit a counter Destroyer for a near fall. QT then hit a Diamond Cutter to win.
WINNER: QT Marshall in 7:00
-Post-match, Marko was beat up by Peter Avalon and company, Luchasaurus made the save.
-A video about the rise of Lee Johnson was shown. He talked about getting the call when the pandemic started, and how he got to his first win and how he got an AEW contract. He also explained that "Big Shotty," is in honor of his deceased uncle.
(5) TAY CONTI vs. ASHLEY VOX 
-Vox started with leg kicks, but Conti showed off her MMA skills and countered those and got Vox to the ground. Vox had Conti in a hold along the ropes, but Conti was able to control the arm of Vox and work that for several moments. Conti hit a running kick when she was on the apron. Both Women battled with strikes on the outside of the ring. Conti hit a spinning back breaker and threw Vox into the ring, Conti hit a hammerlock DDT for the pinfall.
WINNER: Tay Conti in 4:00
(6) MATT & MIKE SYDAL vs. JOREL NELSON & ROYCE ISAACS
Mike Sydal and Royce Isaacs stared, with Royce showing off his wrestling skills as he hit a single leg takedown. Matt Sydal tagged in and the brothers teamed up on Royce. Jorel Nelson was then tagged in, but Matt was in control from the start. Mike tagged in and the brothers teamed up again. Royce made a pin break up and all four men were in the ring. Issacs hit Mike from behind as the ref was looking away. Nelson and Isaacs then teamed up against Mike Sydal. Matt Sydal was tagged in, he took out both members of the opposing team, he hit a standing moonsault, and his pin was broken up by Isaacs. Matt and Mike then hit a Double Lightning Spiral on Nelson for the pin.
WINNER: Matt & Mike Sydal in 7:00
(7) DANI JORDYN vs. RED VELVET 
-Red Velvet and Dani Jordan started with a Collar and elbow tie up, with Red Velvet hitting several arm drags. Velvet then took control of the match, with Jordyn countering and the match ended up on the outside. Dani Jordyn then showed off her burn book to the camera, Red Velvet was able to make a comeback after a hair pull by Jordyn. Velvet was able to hit the Just Desserts for the win.
WINNER: Red Velvet in 5:00
-Matt and Mike Sydal were backstage. Kenny Omega then entered the frame and he took over the segment. He said he was here to scout for Dynamite, he said that maybe Matt and Mike could be on Dynamite. Kenny then had Matt read off Kenny's top 5. They were all Michael Nakazawa on this episode.
(8) MAX CASTER vs DONTE MARTIN
-The two ran around the ring, with Caster slapping at Martin. Donte Martin then was able to grab the wrist of Max Caster, but Caster switched that quickly. The match went back and fourth for moments. On the outside, Donte was able to kick the shin of Caster to get the advantage. Back in the ring, Caster was able to slam Donte's face on the rope that he was standing on. Caster had and arm snap and then did a rest hold on Martin.
Caster then punched Donte while on the ropes again and he landed crotch first, Caster then slammed him and got a handful of two counts. Caster missed at a running knee, giving Martin the chance to come back. Martin then hit a huge top rope dive, then a springboard crossbody for a near fall. Caster hit a low blow kick on Martin as the ref was distracted. Caster hit the Mic Drop for the win.
WINNER: Max Caster in 9:00
(9) ABADON vs. RAY LYN
-Abadon started with a choke hold and slap, she then yelled and took down Ray Lyn. Abadon then no sold some kicks and Lyn looked scared as a result. Abadon then hit a slam, and then a perfectplex. On the outside of the ring Lyn was chock slammed and then pelted with punches. Back in the ring, Abadon slapped Lyn to the grounded then hit a Cemetery Drive for the win.
WINNER: Abadon in 5:00
(10) POWERHOUSE HOBBS vs. BRANDON CUTLER
Hobbs backed Brandon Cutler into the corner and then the two brawled back and forth in the ring. Hobbs was able to grab Cutler and slow down Cutler. Cutler was able to battle out and kick Hobbs in the knees, Cutler then hit a springboard move and got a near fall. Hobbs caught Cutler on another springboard attempt and Slammed him for the pinfall.
WINNER: Powerhouse Hobbs in 5:00
(11) DIAMANTE vs. LEILA GREY
-Diamante was able to get Leila Grey in a headlock to start the match, but Grey countered and was able to hit some arm drags and a crossbody. Diamante hit some elbows and then a clothesline to take back control, then some swinging strikes and three suplexes. There was brief miscommunication between the two that Diamante was able to save face with, Diamante then hit a code red for the win.
WINNER: Diamante in 4:00
(12) PRIVATE PARTY & THE BUTCHER & THE BLADE vs. DEAN ALEXANDER & CARLIE BRAVO & BRICK ALDRIDGE & DAVID ALI
-Butcher and Blade started by teaming up on Carlie Bravo. Bravo tagged in David Ali, as Isiah Kassidy was tagged in, then Marc Quen. Both members of Private Party teamed up on Ali, then Dean Alexander was tagged in, he attacked by both members of private party. Brick Aldridge entered and he was taken out at ringside and then assaulted by Bunny as he was laying down. Blade was tagged in next and he continued working on Aldridge. Ali got a mini hot tag, but Blade hit a power slam, and all eight men got into the ring. Butcher and Blade hit their finisher for the pinfall.
WINNER: Private Party and The Butcher & The Blade in 6:00
(13) MICHAEL NAKAZAWA vs. MATT SYDAL
-Nakazawa kick Sydal to start and he ate his apple, and then put that apple in the mouth of Sydal. Nakazawa then choked Sydal with his lanyard. Sydal made a comeback with a dropkick and a series of kicks. Sydal pull Nakazawa's pants down and got the pin.
WINNER: Matt Sydal in 4:00
-Post match Kenny Omega came out and beat up Sydal. Kenny said congratulations, he said he was all jacked up and said let's have the match now. He then hit the One-Winged Angel and pinned Sydal, even through the bell never rang. Tony Khan then came out and said that Kenny was full of it. He said 9-days from now on Dynamite that Sydal had the original match, if he wins then he gets a title shot.
(14) RIHO vs. MAKI ITOH
-Riho grabbed Maki Itoh's wrist and transitioned to a headlock, Itoh was able to power out get some offense in and she missed her side drop. She then hit the side head drop on Riho. She then hit moves and used a bulldog after a few transitions. Itoh continued to control the match with holds and strikes. Riho hit forearms while kneeling, allowing her to stand and get a comeback, Riho then hit a crossbody off the apron onto Itoh.
Riho hit a 619 and then went to the top rope and she hit a cross body on Itoh. Maki Itoh hit a DDT to switch control and she then locked in a Boston Crab hold, Riho tried to crawl to the ropes, but was pulled away. Riho countered with a roll up, both women were now up, Riho hit a northern light suplex for a near fall. Itoh then hit a tornado DDT, after a missed stomp by Riho. After a back-and-forth Riho hit a stomp from the top rope for a near fall. Itoh hit a headbutt and locked in another Boston crab, Itoh decided to rinse and repeat with another headbutt into another submission. Itoh went to the top rope and she missed the headbutt, Riho hit the double knees for the pinfall.
Winner: Riho in 11:00
FINAL THOUGHTS: This was a pretty typical AEW YouTube show. Paul Wight did a good job. He was green for sure, but I think he has the talent to be an excellent commentator. He did a good job selling both heels and faces, and he was able to call matches with a sports-like feel. As for the show itself, fourteen matches is just too many for me personally. I understand the benefit of a show like this, but I really do not think there needs to be a show on Monday and Tuesdays like this. It was very interesting to see Tony Khan do something on camera, as Dark has shown in the past to be a dry run for things that end up on Dynamite eventually. So look for Khan and Omega to have an issue with each other on Dynamite in the future.