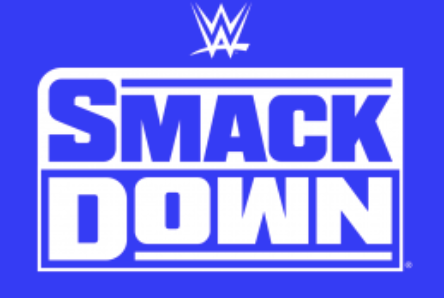 ---
SPOTLIGHTED PODCAST ALERT (YOUR ARTICLE BEGINS A FEW INCHES DOWN)...
---
WWE SMACKDOWN TV REPORT
MARCH 25, 2022
BROOKLYN, NY AT THE BARCLAYS CENTER
AIRED ON FOX
REPORT BY ALEX McDONALD, PWTORCH CONTRIBUTOR
WWE Smackdown Announcers: Michael Cole, Pat McAfee
[HOUR ONE]
-The show opened with a recap of the Brock Lesnar and Bloodline segment from last week. Afterwards, they cut to a crowd shot and Michael Cole welcomed the audience to the show. Cole said that Lesnar will be on WWE Smackdown tonight. They then showed a graphic for the Wrestlemania main event and Cole hyped the match.
-Brock Lesnar was in the back looking at Roman Reigns' locker room door. Kayla Braxton appeared. Lesnar told her he bought a new SUV for Reigns, in his favorite color, blood red. Lesnar said WWE management told him he can't have a physical altercation with Reigns unless he is provoked. Lesnar said he's going to hang out in Reigns' dressing room and "wait for a provokin". Lesnar entered the locker room. He said it wasn't bad, but not as good as his. Lesnar sat down on the couch and made himself at home.
(McDonald's Analysis: I like this angle and it's a good way to start the show. Also, despite the ridiculousness of the WWE locker room, I love how lavish it is. It makes perfect sense that Reigns would demand something like this. Brock's quip about it being less than his was funny also. Brock is really enjoying this role and it shows on screen and in turn, makes him fun to watch. After he loses to Reigns, I hope we can get some fresh Brock feuds with him as a face. Sheamus would be great.)
-Cole and Pat McAfee ran down the show with some graphics. Rick Boogs appeared and did the Freddy Mercury routine, then introduced Shinsuke Nakamura as he played guitar. McAfee danced on the table, even more excited than usual. Cole threw to a video package that showed how Boogs and Nakamura "earned" their Smackdown Tag Team title match at Wrestlemania. They then showed a graphic for the Smackdown Tag Team title match at Mania. Cole hyped the match for WWE Wrestlemania Saturday. The Usos' music then hit and they made their entrance. Cole and McAfee touted the long reign of the Usos. The two teams attacked each other immediately. Nakamura and Boogs got the upper hand. Cole hyped Jimmy and Nakamura after the break. [c]
(1) SHINSUKE NAKAMURA (w/ Rick Boogs) vs. JIMMY USO (w/ Jey Uso)
The two l0cked up three times, then Jimmy got a headlock, but Nakamura shot him off, but Jimmy took Nakamura down. Jimmy got an arm bar, but Nakamura rolled through and reversed it into a headlock. Jimmy came off the ropes and took Nakamura down with a shoulder block. Nakamura recovered and took Jimmy down, then taunted him. Jimmy ran at Nakamura who hit a knee to the gut, then a jumping knee on a downed Jimmy. Nakamura took Jimmy to the corner and slammed him into the turnbuckle. Jimmy slunk down and Nakamura put a foot on his throat. Jimmy dropped to the outside and Nakamura followed. Nakamura propped Jimmy on the apron and hit a knee. Nakamura followed Jimmy back into the ring, but Jimmy attacked him. With the upper hand, Jimmy hit a back suplex. Jimmy then put on a chinlock and ripped Nakamura to the ground. Jimmy set up Nakamura for a Samoan Drop, but Nakamura held on to the top rope and landed on the apron. Jimmy hit a big superkick on Nakamura and knocked him to the floor. Jimmy went for a suicide dive, but Nakamura caught him with a kick. Nakamura celebrated on the outside. [c]
Nakamura came off the ropes with a big kick. Cole threw to a split screen video recap of Lesnar in Reigns' dressing room. Nakamura took down Jimmy and got a near fall. Nakamura stomped at Jimmy, then went for a suplex but Jimmy fought out. Cole touted the 249 day reign of the Usos. Nakamura recovered and set up for the Kinshasa. Jey blindsided Boogs on the outside which distracted Nakamura. Nakamura shouted at Jey from the ring and Jimmy hit a superkick for a near fall on Nakamura. Jey picked up the guitar but Boogs recovered and retrieved the guitar from Jey, then threw him into the ringpost. Nakamura hit a kick, then the Kinshasa on Jey for the win.
WINNER: SHINSUKE NAKAMURA in 9:00
(McDonald's Analysis: This match was solid for what it was. They did a good job with the time they were given. The extracurriculars with Boogs and Jey were expected, but they work for the story. Stereotypical booking with the challengers getting the win. This is one of the harder Mania matches to pick, but I think I'm going to lean in the direction of the Usos. The hardest thing about this is, no matter who wins, there's nowhere to go except for a rematch because there's barely other teams on the show. I guess Boogs and Nakamura have more options with Lotharios and Butch/Holland.)
-Cole threw to a video recap of Kevin Owens as Stone Cold Steve Austin on WWE Monday Night Raw. They showed a graphic for Austin on the K.O. Show at Mania. McAfee hyped the segment.
-Lesnar was in Reigns' locker room. He ate grapes from a bowl on the couch and sipped champagne. He immediately spit out the champagne then threw the bottle at the wall. [c]
(McDonald's Analysis: That was hilarious to me for some reason. Based on the two characters, it makes perfect sense that Reigns and Lesnar's tastes wouldn't line up and Lesnar hating the champagne so much it angered him makes perfect sense. Again, this Brock is so much fun. I want to see more of the things he finds in Reigns' locker room.)
-Cole and McAfee hyped Undertakers induction into the WWE Hall of Fame next Friday after Smackdown as they showed a graphic. They then announced Shad Gaspard as the winner of the Warrior Award this year.
-Kayla Braxton was in the back, she welcomed Drew McIntyre. She asked about Happy Corbin, but McIntyre cut her off. He said it's personal this time since Corbin tried to end his career. McIntyre said he's had fun terrorizing Corbin since he's been back. He said he could take out Corbin at any time, but he wants to do it with the most eyeballs watching at Mania. He said he's going to wipe the smirk off of Corbin's face permanently. Cole and McAfee were at ringside. They threw to a video package that recapped Corbin's journey from Broke Ass Corbin to Happy Corbin.
-Corbin and Mad Cap Moss were in the back watching the video. Corbin said he's been undefeated. He said they could do a movie trilogy on his story. He said he could get an Academy Award for beating McIntyre at Mania and celebrating over him. Moss cracked a joke about Corbin's baldness. Corbin stared at him.
(McDonald's Analysis: This WWE style video package was well done and a good recap. Corbin takes a lot of crap on the internet, but you have to give the guy credit. He puts his all into everything they give him. And he has a great moveset. I will continue to pound the drum that this match could be pretty solid and surprise some people at Mania. They're clearly planting the seeds for something with Moss and Corbin coming up. I wonder if Corbin will go back to his "Broke Ass" ways if he loses to McIntyre. It seems that's possible after this package.)
-Sheamus' music hit and he made his entrance alongside Ridge Holland and Butch. Cole called them an unholy trinity. They showed a graphic for Kofi Kingston against Holland after the break. Cole said Kingston is seeking revenge for the injury to Big E. [c]
(McDonald's Analysis: Didn't we JUST do this last week? Are they booking it again because they realize Kofi should have won the first time to avenge his friend? That has to be the explanation right?)
-Back from break, Cole reminded us that Reigns has not arrived yet, but Lesnar is in the arena. He then threw to a video recap of the end of the Kingston and Holland match from last week. Cole reminded everyone that Holland broke Big E's neck two weeks ago. Kingston's music hit and he made his entrance. He stopped and said that they said Holland was going to have a match against the New Day, but not him. He asked the crowd "who, who, who" and then introduced King Xavier Woods. Woods' music hit and he made his entrance.
(2) RIDGE HOLLAND (w/ Sheamus & Butch) vs. KING XAVIER WOODS (w/ Kofi Kingston)
Woods attacked Holland right away but Holland fought back. Woods shot off the ropes then hit a low kick on Holland that took him down. Woods came off the ropes but Holland launched him into the air. Woods got a surprise roll-up on Holland for the win.
WINNER: KING XAVIER WOODS in 1:00
(McDonald's Analysis: What was the point of that? They have moments where they make Holland look really strong, then they make him look like a goof like this. This is why WWE doesn't have any up and coming young stars. They don't commit to anyone and actually build them over a period of time. They change their minds constantly and put all of their indecisiveness on TV for us to watch. Anyway, I'm glad Woods is back but there was a better way to bring him back then this. I assume we'll get some version of the New Day against Holland and one of Sheamus or Butch. I love Sheamus, but I kind of hope it's Butch.)
-Woods and Kingston celebrated. Cole said that they've received a message from Reigns. Paul Heyman was shown in a car. He introduced Reigns. The camera panned to Reigns. Reigns said that he knows the crowd wants to acknowledge him but they'll have to wait. Reigns said he and Heyman have been running errands. Reigns talked up a local steakhouse, then said he visited MSG where he bloodied Lesnar. Reigns said that Lesnar needs to leave Reigns' locker room before he arrives or he will make Lesnar bleed all over Brooklyn.
-Ronda Rousey's music hit and she made her entrance. Cole said she's here and she wants payback after Charlotte Flair's attack on her last week. [c]
-Cole threw to a video recap of Charlotte's attacks on Rousey they last couple of weeks. Career highlights of Charlotte were interspersed. Rousey was in the ring. Rousey said that she's not going to take the title from Charlotte. She said after she beats her, Charlotte will give it to her. Rousey said she'll call herself the WWE Smackdown Champion because she doesn't need to call it the Women's title. Charlotte appeared on the big screen. Charlotte reiterated that she's the champion and Rousey is the challenger. Rousey said that she broke her first arm at fourteen and liked it. She said she started counting how many arms she broke, but she broke so many she lost count. Charlotte said if she came to Brooklyn she would have to throw Rousey off the Brooklyn Bridge. Rousey said that if Charlotte beats her it will be the biggest win of Charlotte's career, but when Rousey beats Charlotte, she'll just be another in the lost count. Rousey dropped the mic and exited the ring.
(McDonald's Analysis: Woof, that was bad. Some awkward pauses with (pre-recorded?) Charlotte on the screen and just not great stuff from Ronda. The flub on the name of the title, then the weird broken arms story. I get what they were going for and I guess the end was fine, but the wording was off. They did great stuff the last couple of weeks and took a step back tonight. Stop letting Rousey talk. It puts her in a position she can't be successful in.)
-Kayla entered the locker room and sat down next to Lesnar. Lesnar offered her rotten grapes and champagne. She asked Lesnar if he should leave before Reigns arrives. Lesnar said he's having too much fun, why would he leave? He told Kayla to find Reigns and tell him to get here soon because he's running out of things to smash.
[HOUR TWO]
-Ricochet's music hit and he made his entrance. Cole said that Ricochet said he wants to be a fighting champion, so he's going to give someone a chance to earn a WWE Intercontinental Championship match. Los Lotharios' music hit and they made their entrance. They did the Kiss Cam gimmick again, but they couldn't find anyone at first. Then they stopped and shockingly, found a perfect plant for them in the front row. Cole hyped Ricochet against Humberto Carrillo. He said if Carrillo wins he could earn a future title shot.
(3) RICOCHET vs. ANGEL GARZA (w/ Humberto Carrillo) – Championship Contender's Match
Garza threw off his pants and ran at Ricochet. Cole said apparently, they switched before the match. Garza threw Ricochet into the top turnbuckle then mounted him and hit some punches. Garza hit a big punch on Ricochet in the corner then covered him for a two count. Garza locked on a headlock, then tossed Ricochet into the corner. Garza went for an Irish whip but Ricochet countered and sent Garza into the corner. Ricochet his a springboard, then to the top rope. Carrillo jumped on the apron and distracted Ricochet, who jumped off the top rope. Garza then rolled him up for the win.
WINNER: ANGEL GARZA in 2:00
-Ricochet stopped Lotharios as they walked up the ramp. He said that's not going to happen tonight. Ricochet challenged Carrillo to a match right now.
(4) RICOCHET vs. HUMBERTO CARRILLO (w/ Angel Garza) – Championship Contender's Match
Carrillo got an arm whip on Ricochet then went for a clothesline, but Ricochet ducked under then hit a headscissors on Carrillo which sent him to the floor. Carrillo entered the ring and Ricochet got a chop, then Carrillo fired back with a punch. Ricochet hit a drop kick that knocked Carrillo to the floor. Ricochet dove to the outside and took out Carrillo. [c]
Carrillo had a headlock on Ricochet but Ricochet fought out. Carrillo reversed an Irish whip, but both men ended up in the corner. As they were perched on opposite middle ropes, Ricochet hit a springboard hurricanrana. Ricochet sent Carrillo into the corner and hit a Europen uppercut followed by a springboard moonsault. Garza jumped on the apron and distracted Ricochet, and Carrillo got a roll-up for a near fall. Ricochet recovered with a big vertical suplex for a near fall of his own, then climbed to the top rope. Garza dragged Carrillo out of the ring. Ricochet came off the top and took out Garza. Carrillo attacked Ricochet, but Ricochet hit a tornado DDT on the outside. Ricochet threw Carrillo into the ring, but Garza grabbed Ricochet's foot from under the ring and prevented Ricochet from breaking the count. Ricochet was counted out.
WINNER: HUMBERTO CARRILLO in 6:00
(McDonald's Analysis: That was a lot of stuff to waste a lot of time. What was with them not knowing who Ricochet was going to face in the beginning? Was that intentional? Also, did Garza and Carrillo lose their last names? If so, they should probably all be on the same page about that. The two matches were solid as all three guys are good workers, but the silly finishes take them down a notch. As far as BS WWE distraction finishes go, I was actually ok with the second one that led to the count out. They don't do that as often, so it felt novel. I wish the ref didn't scream the count ten times louder than every other time, immediately tipping the viewer off that a count out was imminent. I like Garza and Carrillo, but I really hope this doesn't lead to a weird triple threat/handicap match at Mania.)
-Megan Morant welcomed Sami Zayn. Zayn said people are saying Johnny Knoxville has a chance against him. Zayn said that's a joke. He said that Knoxville has no idea what's coming. Zayn said he could tap dance on his face and drink a cappuccino. Zayn said he's had nothing but time to dream of ways to hurt Knoxville. He said that Knoxville is going to experience punishment in a way that's never been seen in a WWE ring before.
-Cole and McAfee were at ringside. Cole hyped McAfee's in ring WWE main roster debut. Suddenly, Austin Theory ran in and smacked McAfee from behind. McAfee got up and chased Theory to the back. McAfee stopped at a door labeled "Mr. McMahon". Cole muttered, "of course" then reminded everyone of Theory's affiliation with Mr. McMahon. McAfee smacked the door angrily.
-Sasha Banks' music hit and she made her entrance with Naomi at her side. Cole hyped the fatal four way after the break. [c]
-Cole and McAfee broke the news of Triple H's retirement.
(McDonald's Analysis: This is sad news. We all knew this was coming, but I made the assumption we would get a formal retirement match and a proper send off. I know a lot of people dislike Triple H, but he's one of my all time favorites. It's a crappy way for him to go out of WWE action, but given the health risks, it's probably for the best.)
-Zelina Vega and Carmella were in the ring after the break, as were Shayna Baszler and Natalya. Rhea Ripley and Liv Morgan made their entrance.
(5) SASHA BANKS (w/ Naomi) vs. SHAYNA BASZLER (w/ Natalya) vs. ZELINA VEGA (w/ Carmella) vs. RHEA RIPLEY (w/ Liv Morgan)
Natalya pulled Baszler out of the ring. Ripley and Banks were in the ring. They ran the ropes together then Banks hit a big punch followed by a run up the ropes arm drag. Baszler entered but was quickly disposed of. Banks hit a bulldog on Ripley. Vega went after Banks on the outside. Then a brawl broke out as all the women entered the ring. Cole said there's no disqualification so anything goes. [c]
Back from the break, Ripley and Banks were in the ring. Cole said the partners for all the women in the match were sent to the back during the break. Baszler entered the ring and all three women went down. Vega entered and tried to pin all three women to no avail. Banks recovered and got a Bank Statement on Vega. Baszler got into the move and worked on Vega's hand. Banks grabbed Baszler and put Baszler and Vega in a double Bank Statement. Ripley broke it up. Ripley went for a Riptide on Baszler but Baszler countered into a Kirifuda Clutch. Banks hit a Backstabber on Baszler. Vega entered and hit a Code Red on Banks but Baszler pulled her off the cover to the floor. Banks was alone in the ring. Vega and Baszler were on the outside. Ripley came off the top rope and took out Baszler. Vega hit a hurricanrana on Ripley that knocked her into the barricade. Vega entered the ring and went after Banks, but Banks pulled her into the Bank Statement for the win.
WINNER: SASHA BANKS in 7:00
-They showed a graphic for the WWE Women's Tag Team Championship match and Cole hyped it. Naomi and Banks celebrated in the ring.
(McDonald's Analysis: That wasn't bad, but the nature of the match caused it to be a mess. That's not the worst thing, but it could have been laid out a little better. I really hope they don't do the same match next week with the other four. All of the women involved in this are truly working hard. I'm interested to see who stands out the most come Mania itself. A few of these women arguably deserve better and it seems like they know that and want to prove it. I'm excited to see Morgan and Banks against each other as well as more of Ripley and Banks. I still have my money on Liv and Ripley.)
-A black SUV appeared in the parking lot. Roman Reigns and Paul Heyman emerged. Heyman told Reigns he doesn't feel so well. Reigns told him not to worry. Reigns said they will be fine, but Brock Lesnar won't be. They headed towards the arena. [c]
-Back from break, Cole and McAfee hyped the Undertaker driving the pace car for the Nascar race on Sunday, then the Andre the Giant Memorial Battle Royal for next week on Smackdown. They then announced a triple threat with Ricochet, Garza, and Carrillo for the Intercontinental title next week. Cole and McAfee then ran down the card for Wrestlemania Saturday.
-Roman Reigns' music hit and loud boos were heard in the arena. As soon as he appeared they turned to cheers. Reigns walked down the aisle with Paul Heyman in tow. Cole and McAfee talked up Reigns being in God Mode. Cole and McAfee then ran down the card for Wrestlemania Sunday. McAfee hyped Reigns-Lesnar as the alpha male of our species against the head of the table.
-Reigns stood mid ring and the crowd cheered. Small chants of "Roman" could be heard. Heyman handed Reigns the mic. Reigns milked the moment, then asked Brooklyn to acknowledge him. The crowd cheered. Reigns asked Heyman if Lesnar was still in his locker room. Heyman said he doesn't know, but he knows Lesnar is in Brooklyn at the same time as Reigns and he's afraid. Reigns told Heyman not be afraid because it's only a bad thing for Lesnar. Reigns said if Lesnar is still back there then Reigns is going to put his head through a wall. The big screen showed the locker room and Lesnar was not there. McAfee recounted the carnage in the room, but said Lesnar isn't present. The crowd chanted "Suplex City". Reigns yelled at the crowd and told them it's not Suplex City it's the Island of Relevancy. He yelled at Heyman and asked where Lesnar was. The big screen showed Lesnar in the back. He bashed out the windows of the SUV with a pickax. Reigns laughed and said he has like four Surburbans, it's small money to him. Reigns shouted at the monitor and told Lesnar "dummy, there's no weapons allowed at Wrestlemania." Lesnar's music hit. Reigns and Heyman stared at the entranceway. Lesnar came through the crowd and pounced on the announce table. Lesnar grabbed a chair as security appeared between Lesnar and the ring. Lesnar jumped off the table and kicked one of the security guards. Lesnar then attacked the security guards with the chair. The Usos appeared and got Reigns and Heyman out of the ring. The Bloodline left up the ramp. Lesnar paraded around the ring with the chair and hit security a couple more times. Lesnar posed on the announce table with the WWE title in one hand and the chair in the other. Reigns appeared on the screen. He said that at Wrestlemania Lesnar will acknowledge Reigns as the "Undisputed WWE Universal Champion".
(McDonald's Analysis: Well, that was another great segment. Reigns yet again, retreated from Lesnar which is clearly to make sure he gets booed and the crowd isn't split at Mania. It's smart on the part of WWE. A split crowd wouldn't necessarily be the best thing that could happen. Besides that, Lesnar continues to come off as an unstoppable force that is completely unhinged. Reigns is cool, calm, confident, and collected. Until Lesnar arrives. It's all so simple, but it works so well and both guys are playing their parts perfectly. Reigns mentioned there's no weapons at Mania, which prompted Lesnar to remark that he's right. I'm a little surprised that they haven't added any type of stipulation to this yet. I'm not against it either way, but I'm shocked. It's a little worrisome, since WWE could screw us with a non-finish and the titles staying where they are. Trying to stay positive, did Reigns just tell us what the new title is going to be called? I guess they want to keep the Universal name and drop the World name. That makes sense in the WWE Universe. Get it?)
FINAL THOUGHTS: Another episode of a lot going on, without a ton of things happening. This showed moved quickly and overall, was pretty good. Reigns and Lesnar carried the show and the locker room tidbit had some funny moments. WWE didn't pay it off the way I hoped, but I'm fine with what they did. Charlotte and Rousey hit a bump in the road and I really hope they can recover next week. The rest of this show kind of was what it was. Some of the wrestling was good, but as always, some of the finishes were terrible. There's some things to be excited about for Wrestlemania. It seems as if the cards are about done after seeing them run down tonight. I thought the IC title triple threat would be added to Mania, but we're getting that next week instead. The only other logical additions would be the New Day against some version of Holland/Sheamus/Butch and a US title match? Other than that, the only other logical addition is Dashing Stardust against Seth Rollins, but I have a feeling they're going to save the Throne Nightmare for Raw the night after.
---
CATCH-UP: 3/25 WWE SMACKDOWN RESULTS: Keller's report on WrestleMania 38 hype, Lesnar-Reigns, Nakamura vs. Uso, Banks vs. Baszler vs. Ripley vs. Zelina