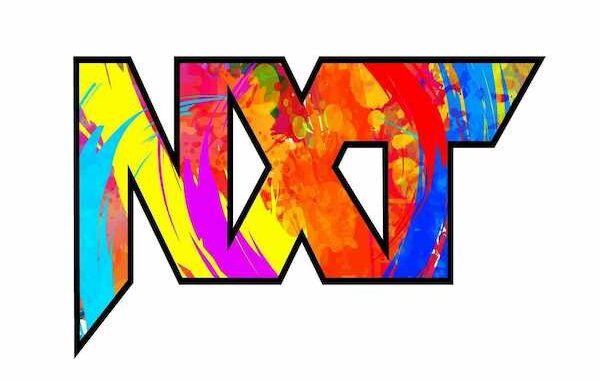 ---
SPOTLIGHTED PODCAST ALERT (YOUR ARTICLE BEGINS A FEW INCHES DOWN)...
---
NXT 2.0 "SPRING BREAKIN'" TV REPORT
MAY 3, 2022
WINTER PARK, FLA. AT THE CAPITOL WRESTLING CENTER
AIRED LIVE ON USA NETWORK
REPORT BY BRUCE LEE HAZELWOOD (@B_Lee253), PWTORCH CONTRIBUTOR
NXT Commentators: Vic Joseph, Wade Barrett
Ring Announcer: Alicia Taylor
Backstage Correspondent(s): McKenzie Mitchell
Tonight after the show, join the PWT Talks NXT self-proclaimed "gang of idiots" to break down the show with calls and emails.
•STREAM LIVE HERE ABOUT 15 MINUTES AFTER THE SHOW CONCLUDES
•CALL: (515) 605-9345
•EMAIL COMMENTS/QUESTIONS: pwtorchnxt@gmail.com
•IF YOU DON'T LISTEN LIVE, DOWNLOAD OR STREAM THE FULL SHOW POST-RECORDING
---
(Hazelwood's Take: Well, there were another round of releases with the big names being Dakota Kai, Dexter Lumis, Harland, Persia Pirotta, and Draco Anthony among ten who were released. Kai's release is still baffling even if it was telegraphed, but the others are more questionable since at least three of them were recently involved in angle with Lumis and Pirotta showing up nearly every week.)
[HOUR ONE]
-The show began with a vignette of Pretty Deadly poolside in short shorts. They said they're the fastest rising tag team in 2.0 and did a "side plate check." They tanned using the Tag Team Championship, and ran through the card a bit; they're very narcissistic, which matches their characters. They then jumped into the pool.
-They cut to the arena and Carmelo Hayes' music hit as he made his entrance with Trick Williams. Solo Sikoa entered next with what look to be new shorts with a Samoan design on his right side. He kind of has a facsimile of Umaga's look. Cameron Grimes entered last, looking focused yet subdued, none of that overexaggerated stuff (except when he says, "To the moon!"). D.A. Brewer drew the assignment here. Alicia Taylor gave formal introductions from ringside.
(1) CARMERON GRIMES (c) vs. CARMELO HAYES (w/Trick Williams) vs. SOLO SIKOA – Triple threat North American Championship match
Hayes shoved off Sikoa to face Grimes, but Sikoa turned him around and drilled him with punches, then Grimes. They kept at it on Hayes, who escaped a double superkick to the outside. In the ring, Sikoa and Grimes faced off and the stream crapped out on me. After reloading the USA player, Grimes scored a two-count on Sikoa and knocked Hayes back to the mat. Grimes went with some leg kicks to Sikoa, then turned and kicked Hayes down. Hayes pushed Grimes into Sikoa, then countered a hip toss from Grimes by hitting a rana on Sikoa and then sidestepped a charging Sikoa, who ran into Grimes in the corner, then ate a Hayes springboard lariat.
Hayes took over and hit the Fade Away springboard leg drop to Grimes leaning on the second rope. The crowd was firmly behind Sikoa in this match. Grimes hit a crossbody on Sikoa, but Hayes broke up the pin. Sikoa went for a double clothesline, but Grimes ducked as Hayes was hit, then hit a leaping rana on Sikoa. Sikoa then hit a hip toss to a charging Grimes into the corner, but Hayes hit a charging Sikoa with a spinning slam, but ran into Collision Course from Grimes. Sikoa broke up the pin as they went to break. [c]
They actually played some of the split-screen on the USA player, which is unusual. Sikoa was in control of Hayes for part of the break with Grimes recovering in the corner. Williams just kept looking on from ringside as Sikoa missed a big leg drop and ate a basement dropkick from Hayes. Hayes then took out Grimes' leg while he was seated on the top rope, causing Grimes' head to slam into the turnbuckle. Hayes tried going after both, but they traded chopping and kicking Hayes until Hayes fought off Sikoa. Grimes drilled Hayes, then turned to Sikoa. Sikoa sent Grimes HARD into the corner that Hayes vacated. Sikoa tried for an alley oop, but Hayes landed on his feet and took out Sikoa as they returned.
Hayes mocked Sikoa by saying he was "The One," so Sikoa went after him, but his senton was blocked with double knees. Grimes then found the opening to hit running forearms to Hayes. Hayes then countered and looked for a powerbomb, but Grimes lifted him only to eat a superkick from Sikoa that turned it into a Hayes Code Red. Sikoa then turned to Hayes in the corner. The two men fought there and it turned into a stacked superplex-powerbomb from the top with Sikoa on bottom and Hayes and Grimes taking the worst of the bump. The three men slowly recovered in the ring as Williams implored Hayes to get up.
The three men traded strikes with each other with forearms and chops. Grimes seemed to gain the advantage on both men, but Hayes ducked a kick that hit Sikoa. Hayes then kicked Grimes, but Sikoa sat Hayes in the corner and draped Grimes over him in the tree of woe before hitting the running hip attack to both men. He hit a release German to Grimes, who flipped, then caught Hayes in a powerbomb on top of Grimes. He then hit a spinning uranage for a two-count. Maybe that was a little message to The Rock, who didn't spin, but the Rock Bottom was an uranage.
Sikoa climbed to the top, but Grimes hit him with an enziguri. Hayes then turned and avoided a Grimes leap, but Grimes hit a double rana to both men, then a poisonrana to Hayes, who just kicked out. Grimes set for the Cave In, but Hayes caught him with a lungblower for another near fall. Hayes leaped from the top only to get hit with a superkick from Sikoa. Sikoa hit his big splash, but the pin was broken up just before three by Hayes!
Hayes went for another leaping lungblower, but Sikoa caught him. He shifted him into a Samoan drop position, but he turned right into Grimes hitting the Cave In from the top rope on Sikoa, sending Hayes to the mat as well. Grimes covered to retain the title.
WINNER: Cameron Grimes at 14:09 (top rope Cave In) to retain the North American Championship
-They shifted to an earlier today video where Mandy Rose went for a tanning session. There was a camera in her room as she readied for her tan. She was on the phone with Toxic Attraction and told them to meet her there. Suddenly, Wendy Choo appeared in the hallway and went into Rose's room. She raised the temp (I think, I've never been to a tanning salon), and walked away. Rose came out and was RED, but she didn't seem to notice. Gigi Dolan and Jacy Jayne looked at her in shock, then Rose noticed. She said it was only for ten minutes as Jayne called her a strawberry. Dolan and Jayne left Rose to go to the beach as Rose looked at herself in the mirror and screamed. Yep, that happened.
-McKenzie Mitchell was in the back with Nathan Frazer (she said it with the z!). He said Rose does look like a strawberry, then shifted to Grayson Waller. He said ten-year-old him is freaking out on the inside right now as this is all his birthdays and Christmases wrapped up in one. Waller's music hit as Frazer left Mitchell. Waller entered and dapped up some Real World or The Challenge guy; again, not my cup of tea. They cut to break. [c]
(Hazelwood's Take: A good match that seemed, at times, a bit clunky because they were waiting for the third. Still, the last few minutes were intense with each man getting believable near falls. I thought Sikoa had it after the splash, but it made most sense to continue Grimes' push as champion.)
-They returned with Diamond Mine training in the back as Roderick Strong came up and said he doesn't think The Creed Brothers understand the magnitude of tonight's match. Strong said they can't have a repeat of what happened in the gauntlet match. He called over Ivy Nile, then told all three of them to pay attention. Strong said he's the leader of Diamond Mine and whatever he says, goes. The Creed Brothers looked at him in disgust as he walked away.
-They cut to Indi Hartwell in the back as Duke Hudson entered. They both looked somber. They stared at each other, then he went in for a kiss slightly. Immediately, Hartwell said, "Oh hell no!" as Hudson said, "You wish!"
-Frazer made his entrance. He looked at Waller's friend and said, "Who is this guy?" Me too, Frazer, me too.
(2) GRAYSON WALLER vs. NATHAN FRAZER – Singles match
Waller mocked Frazer with his hands behind his back, then they locked up as Waller just threw him aside and taunted him. We have the Aussie versus the man from the United Kingdom in this one. Frazer used his speed to confuse Waller, then hit a fast dropkick and a side headlock takedown. Waller tried to suplex out, but Frazer held on and slammed him back to the mat, maintaining the side headlock. Waller hit a bad hip toss off of a Frazer rope run, but got put right back into the side headlock takedown. Frazer did a lot of fast evasive maneuvers, then hit a middle rope dropkick that sent Waller outside. Frazer set, but Waller ran to the entrance and pulled up the lawn chair that was set up for the event. Frazer chased and beat Waller back to the ring, but Waller caught him as Frazer reentered as Wade Barrett mentioned Waller's boxing background; Chase U mocked Waller from their section as a "Chase U" chant started.
Waller jumped out of an Irish whip to the corner and hit a gut kick, then a chop to Frazer. Frazer leaped out of the corner, then hit a back elbow to Waller and his own chop, then another. Frazer went for a corner charge, but was sent to the apron. Frazer went for a springboard, but Waller caught him and took out his legs so Frazer hit the top rope neck-first. Waller then ran and slid right into a lariat on the outside. He grabbed a beach ball and tore it, throwing it at Chase U as they cut to break. [c]
The USA player keeps crashing during each commercial. After reloading, there was some split-screen again (though the breaks don't start with them online) where Waller dominated. He slowed it down with some rest holds, but Frazer flipped out of a belly-to-back suplex. Still, Waller hit a basement dropkick to the knee to ground Frazer and regain the advantage. Waller climbed to the second rope, walked a few steps to the left, and hit his "dribbling through the legs" elbow drop for a two-count. This time, it looked like Aaron Gordon's behind both legs dunk from the Slam Dunk Contest I think in 2017?
They came back with Frazer fighting out of a side headlock and hitting an enziguri to Waller, sending him outside in front of Vic Joseph and Barrett. As Frazer went to fly, Waller entered and hit a bad leg lariat. He then hit a Death Valley bomb for a two-count. Waller then set in the corner, stomping his foot three times each to go for Seth Rollins' stomp, but he missed. Frazer sent him outside and this time hit a fast tope through the middle rope. Back inside, Frazer went for a springboard, but Waller dodged and went outside. He rolled in for his rolling stunner only to be hit with a superkick and another for a two-count as Waller grabbed the rope.
Frazer set Waller and climbed, looking for a Phoenix Splash. Waller evaded, then hit a jumping blockbuster, only more of a facebuster rather than a neckbreaker, for a two-count. Barrett mentioned Waller is talented, but too cocky as he dropped Frazer with one punch. However, Frazer sat Waller on the top and hit him with a kick, then climbed. Frazer looked for a Spanish fly, but Waller pushed him off and he hit the top rope neck-first again. Waller maintained his balance, but lost it when Andre Chase used an airhorn, causing Waller to hit the top rope neck-first. This led to Frazer hitting the Phoenix Splash for the victory in his debut match. Frazer celebrated with Chase U after the match.
WINNER: Nathan Frazer at 12:42 (distraction-assisted Phoenix Splash)
-They cut to Fallon Henley, giving a vignette for the Women's Breakout Tournament. She said she's a small-town girl and likes to get rowdy with Briggs and Jensen, but it's nothing like riding a horse. She then discussed her horse Luna. Cool?
-They cut to the parking lot where Legado del Fantasma exited an SUV with Santos Escobar in a white blazer, suit, and red bowtie. They showed Tony D'Angelo and his cronies as they cut to break. [c]
(Hazelwood's Take: I've been high on Waller, but this was his worst match I've seen him in since I began covering 2.0 in January. He just didn't seem like he was into the match. A few of his moves lacked any kind of explosiveness or emphasis, and he just looked like he was going through the motions. Frazer looked fine, and his speed is something that 2.0 doesn't really have right now. He's going to be a standout due to that alone, but just like Perez, ANOTHER debuting wrestler is discussing how this is their childhood dream. Let's try switching it up, yeah?)
-They returned with footage of Bron Breakker warming up in the locker room.
-Barrett and Joseph were ringside as Joseph said Barrett looks like a college professor. They shifted to the "Family Meeting."
FAMILY MEETING
LDF were in a restaurant, waiting, as Tony D'Angelo, Channing Lorenzo, and Troy Donovan entered. Joaquin Wilde said they were late. D'Angelo said A.J. Galante is his consiglieri. Escobar said Galante doesn't belong here. D'Angelo said he called this meeting before it escalated to a place where neither want to go. D'Angelo said they got off on the wrong foot, but he's willing to look past the disrespect. Escobar said he respects the way D'Angelo carries himself, but not as a businessman. He said on the street, everyone knows they can trust Escobar, but he doesn't see that in the other three. He said he offered a courtesy, but D'Angelo played games with the low-ball offers, the fish, and the two goons attacking him.
D'Angelo said craps, poker, and even Yahtzee is a game. He said Stacks (Lorenzo) is a mean card player. Escobar said they want the same thing, but different paths. He said D'Angelo is trying to establish himself while Escobar is building on what's already been successful. He told D'Angelo to follow him, to which D'Angelo erupted saying he was the Don of NXT and he doesn't follow anyone. Galante said something to D'Angelo to calm him down. Escobar then called for a truce as D'Angelo apologized for being hot; Escobar said he's sorry for not understanding each other. They both said peace is what's best for the other's business. They made a toast to the peace agreement – D'Angelo with wine and Escobar with water. D'Angelo said he'd see Escobar around and walked off with his crones as Escobar told Cruz del Toro (Raul Mendoza) to start the car. [c]
(Hazelwood's Take: I appreciate what they tried to do there, but some of the editing seemed off. They seemed to hit the peace deal rather quickly after tearing into each other with words. It's different, so give them credit for that. Escobar came off well, and I think D'Angelo, while still using too much of that damn stereotypical accent, showed layers here that he hasn't in the past. While a bit weird, at least all eight people received TV time and we were able to get better looks at Lorenzo and Donovan.)
[HOUR TWO]
-They returned with Mitchell in the back, who welcomed The Viking Raiders. Erik and Ivar said they're two grown ass men and to prepare the battlefield because the raid is here. They were interrupted by Pretty Deadly saying "raid!" They said The Creed Brothers are damaged goods. Ivar said if they interrupt them again, they'll show them who's damaged goods. Elton Prince: "That's pretty rude." Ha!
-Joe Gacy said he understands that change can be intimidating, but is necessary for society to evolve. He said they're on the precipice of a new beginning, and we should fear what happens if he doesn't win the NXT Championship, but that tonight, regardless, he changes the world.
-Nikkita Lyons made her entrance. Sigh. Cora Jade then entered. Natalya and Lash Legend entered together. Poor Legend was the only one not to get her own entrance.
(3) CORA JADE & NIKKITA LYONS vs. NATALYA & LASH LEGEND – Tag team match
Jade and Legend began the match. Legend used her size and strength to ground Jade, then hit a big biel. Jade evaded a corner charge, then went at Legend with bad forearms. Jade hit her top rope rana on Legend, then hit a slow running knee in the corner that Legend caught and rammed her into their corner, tagging in Natalya. Natalya slapped her in the stomach as Legend held her, then taunted Jade. Jade hit a sunset flip for a one-count, than a La Magistral for another one-count, then a crucifix for two. Natalya crawled to the ropes to regroup and told the fans to shut up (YES!). Natalya's gear is black and red tonight.
Jade tagged in Lyons and they hit a double snapmare on Natalya for a one-count. Natalya took a side headlock and yelled at the crowd again (BOAT, indeed). Lyons hit a head scissors, but Natalya kipped up and taunted Lyons with a hip shake. Lyons tried her own kip up from a head scissors that was not impressive, then shaking her butt at Natalya. Lyons countered an arm wrench, but Natalya countered into a rollup for a two-count. Natalya grabbed Lyons and tagged in Legend.
Legend and Lyons traded strikes (remember their match last week was ROUGH). Legend went for and hit a vertical suplex, pretty impressive considering Lyons' size, just showing Legend's strength. Legend then hit a Cactus clothesline that sent both women to the outside. They cut to break. [c]
Back for some of the split-screen, Legend was in control of Lyons. She lifted her to her shoulder and went for a slam, but Lyons turned it into an arm drag and tagged in Jade. Jade went to the second rope, but was DISTRACTED by Natalya, letting Legend take her down as Natalya posed on the apron. Legend tagged in Natalya, then threw Jade into their corner so both women could stomp at her. Natalya shoved her boot into Jade's throat, then sent her into a neutral corner. She stomped away some more on Jade but as she admonished the ref, Jade rolled her up for two. Natalya then stopped Jade from reaching Lyons, slamming her to the mat for a two-count. Natalya sent Jade into Legend's foot in the corner and tagged her in.
Legend hit a flying clothesline in the corner and slapped Jade. She then hit a series of knees to the gut before Natalya tagged in. This is definitely leading to a hot tag sequence for Lyons. Natalya put Jade in a Canadian backbreaker and held her there, then took out Lyons with a cheap shot .He hit Jade with a lariat (who bumped really weird there) for a two-count. She tagged in Legend and Legend hit another splash in the corner, then some more knees. Natalya tagged in and her her snap suplex, then stepped on Jade's stomach and shook her ass in mockery again only to be rolled up for a two-count.
She recovered and prevented Jade from tagging Lyons. She cinched in a rear chinlock (Randy Orton Special). Jade fought to her feet and flung Natalya off, but Natalya caught Jade and sent her into their corner, tagging in Legend. Legend hit some more knees and shoulders, then Natalya tagged in. Jade hit an elbow, then sent Legend outside as Legend charged (it looked odd). Natalya prevented the tag, but Jade kicked her off and tagged in Lyons. Joseph said, "Lyons is about to to roar." Cool.
Lyons took out Legend, then rolled up Natalya for two. She hit a running blockbuster to a hunched over Natalya that looked OK. Lyons fell to her knees for some reason, then finally went back to Natalya. She tagged in Legend, who hit a dropkick and mounted Lyons for punches, then some grounded knees to the side. She mounted her again and hit some punches, but Lyons trapped her legs into a pin. As Legend countered, Natalya accidentally kicked her as she meant to hit Lyons. Lyons sent Natalya outside and hit another sloppy German suplex. She tagged in Jade, hit her split legged leg drop, then Jade hit her top rope senton for the victory.
WINNER: Cora Jade & Nikkita Lyons at 13:33 (top rope senton)
-They cut to a vignette on Tatum Paxley, who said the power of visualization has been her key to success. She discussed her powerlifting background and she said she visualizes every day her hand being raised as the winner of the Breakout Tournament. Of the ones they've shown since last week, I've been highest on Paxley and hope she does well, though if Roxanne Perez is in, she'll most likely win.
-The Viking Raiders made their entrance. [c]
(Hazelwood's Take: It was a tag match, so a lot of the deficiencies we saw last week were covered, but it was still a clunky match. Some of Lyons', Legend's, and Jade's offense just doesn't look good – like the German suplex, the senton, and the dropkick – but they did their best to work within the match. The miscue leads me to believe we're getting Natalya vs. Legend soon, and Barrett also said during the match that Natalya wants to go for the NXT Women's Championship. Let's see if they do go that route.)
-They returned with an earlier today video of Dolan and Jayne at the beach, parking where they couldn't. They asked if it was that "little delinquent" Choo who messed with Rose. They showed Choo and Perez spying on them as Perez said she should be training. Choo said this is training since they make everyone's life a living hell. They had slow shots of Dolan and Jayne in bikinis, jumping around (of course). Choo, in her shark pajamas on the beach, and Perez, stole their slippers and car keys. They came back and Dolan said she just bought those shoes, then Jayne asked about the keys. Perez and Choo yelled at them and ran off with their stuff. Dolan and Jayne had hot feet on the sand and pavement without their slippers as Choo and Perez had moved their car.
-The Creed Brothers entered.
(4) THE VIKING RAIDERS (Erik & Ivar) vs. THE CREED BROTHERS (Brutus & Julius) – Tag team match
The Viking Raiders hit a flurry of double teams to both men, including The Viking Experience to Julius, who kicked out! Erik (Ray Rowe) was rolled up, but kicked out. Brutus tagged in and took it to Erik, then hit Ivar (Hanson) on the apron. He took down Erik and hit double hammer fists to Erik. He then slid to Erik and hit a deadlift gutwrench. Julius tagged in and gutwrenched his brother onto Erik for a two-count. Brutus tagged in and threw his brother onto Erik with a judo throw, but Erik got his knees up and then sent Brutus outside. Ivar tagged in and, from the apron, hit a big splash to Brutus on the outside (Ivar's knees!). [c]
During split-screen, Erik tagged back in and they just waylaid Brutus with strikes. Brutus tried fighting back, but Erik dropped him with one blow. Ivar tagged in and hit his back elbows in the corner to Brutus in a neutral corner. Brutus slumped to the mat. Ivar took Brutus to their corner, check that, near their corner and punched away. Brutus went for a single-leg, but to no avail. Brutus had to literally push away on a pin to break it up with Ivar's weight on him. Erik tagged back in as Brutus tried fighting back with forearms. They traded blows, but Erik seemed to get the better as he hit a a series of strikes. He then grabbed a front face lock in the middle of the ring. He transitioned to a rear chinlock.
They returned with Brutus still in the hold, then fighting out with elbows to the gut. He then hit a Saito suplex and tagged in his brother, who came in furiously and took out both men. Ivar was able to make a tag to Erik, but Julius hit an exploder; Ivar limped out of the ring. Brutus made a tag after that extended beatdown, then hit an assisted modified powerbomb for two. Ivar sent out Julius, but Brutus sent out Ivar. Erik hit a knee to the back of the head of Brutus as he kicked out at two, Julius reaching out to help. Ivar then bodyslammed Julius on the outside.
Ivar tagged in, but Brutus reversed a double team and sent out Erik. Ivar then hit a Tiger Driver to Brutus for a two-count to the shock of Ivar! Joseph said the hours in the gym for The Creed Brothers has been paying off. Erik tagged in and Ivar powerbombed his partner onto Julius. The ref inexplicably stopped his count at four as Ivar waited to hit a top rope splash. Erik covered for a two-count. Ivar tagged back in, but Julius tagged in and went at Ivar with strikes. Ivar blocked a whip, but hit the corner only to hit a seated senton out of the corner to Julius. Ivar then climbed to the top rope, but Julius jumped up and hit a superplex to Ivar. Julius dropped the straps, but Ivar ducked the sliding clothesline and hit a spinning leg kick. Erik tagged in as they hit a sidewalk slam-top rope leg drop combo where the pin was broken up by Brutus. Julius lifted and slammed Erik into the mat as Brutus took himself and Ivar outside. Suddenly, Strong appeared and hit a flying knee to Erik, which allowed Julius to hit the sliding clothesline for the victory. I don't think The Creed Brothers saw Strong's interference.
After the match, they saw the replays and were furious at Strong as Strong said a win's a win.
WINNER: The Creed Brothers at 13:00 (sliding clothesline)
-Galante was in the back seeing off D'Angelo. He turned to see Escobar standing by a red Dodge Challenger. Escobar said D'Angelo is lucky to have someone like him, and it'd be tough on him if D'Angelo lost his wisdom. He said something in Spanish, then kneed Galante as LDF yet again kidnapped someone in the parking lot.
-They showed both Breakker and Gacy preparing for their match. [c]
-They returned with another Alba Fyre vignette about a little spark starting a fire. She said she scorched the present to channel her past or something.
-They showed Brooks Jensen and Joshua Briggs getting his wrist checked out earlier in the week. He said the right hand muscles are pretty strong, lowering recovery time, and asked why his right arm is so much stronger than his left hand…because he's right handed, of course. They said eight to ten weeks.
-Joseph and Barrett said the Breakout Tournament begins next week, then hyped the other matches including Dolan and Jayne vs. Choo and Perez, but not for the Tag Team Championship.
-Gacy made his entrance first. Now we know why Harland wasn't with him the past few weeks: they didn't like his progression and released him. Breakker made his entrance, but no Styrofoam X to bash through this time. Joseph said he's wearing the same singlet that Rick Steiner wore on the first Raw in 1993. Taylor gave introductions from ringside; why not in the ring for the main title?
(5) BRON BREAKKER (c) vs. JOE GACY – NXT Championship match
The bell rung with about eight minutes until the top of the hour. They spilled outside, then went back in the ring. Breakker took down Gacy, but Gacy slithered outside to regroup. Gacy with some mind games, taking his time to get back in the ring, but got caught with a hip toss into the ring from the apron. Breakker yelled at Gacy about what he did to his family, but Gacy sent him into the turnbuckle that Breakker no-sold. Breakker shoved Gacy into the corner, but Gacy punched him on the break and grabbed a front face lock. Gacy hit some 12-6 elbows to the back of the neck and worked a neck crank. Breakker was able to send Gacy back outside, then followed with kicks. Gacy caught him with a gut punch and headbutt, then ran into Breakker, sending him to the entrance area. Gacy then followed. He grabbed Breakker and countered a whip by sliding on the apron and turned into a lariat as they hit break. [c]
During split-screen, Gacy slowed the pace down, working Breakker in a corner and whipping him hard into another corner. He then locked in a body scissors in the middle of the ring, grounding Breakker and working the stamina. Breakker tried to roll out, but Gacy grabbed his head. Breakker turned position and hit some punches from the full guard only for Gacy to reapply the body scissors, then a big knee to the side. Gacy then hit a textbook vertical suplex. He then hit knees to the spine of a prone Breakker. Gacy then hit a bodyslam on Breakker for a one-count and switched to a modified crank.
Back from break, Breakker fought out, but Gacy took out his legs from the second rope, sending Breakker to the mat. He rolled up the corner and stared at Breakker upside-down before hitting a HUGE uranage for a two-count. I love the uranage, and that one was wicked. Gacy then applied an arm lock to a seated Breakker. Breakker fought out and sent Gacy into the ropes, then hit shoulder tackles and a big clothesline.
[OVERRUN]
Gacy countered and hit an inverted DDT (Scorpion Death Drop) for a two-count. A druid was shown watching from the crowd. Gacy sent Breakker outside and went for a tope, but Breakker caught him with a punch. Breakker then hit the second rope and hit the bulldog in homage to his dad. Breakker set in the corner, probably for a spear, but Gacy dodged. Breakker caught himself before hitting the corner and booted Gacy. He tried lifting Gacy for the military press slam, but Gacy slipped out. Breakker then hit a leaping rana and a sloppy belly-to-belly side suplex for a two-count that Barrett covered by saying Gacy tried blocking.
Braekker set Gacy ina corner, but Gacy dodged a charging attack and hit an elbow drop to the back. He hit an Alabama Slam, then a sit-down powerbomb for only two! He taunted Breakker, then went for his handspring lariat finisher only for Breakker to dodge and hit a big spear to win.
WINNER: Bron Breakker at 11:05 (spear)
-Afte the match, the camera zoomed in on Breakker as Druids appeared behind him in red masks. They then just cut from the show. The hell?
(Hazelwood's Take: So that match went better than I thought it would. They did a good job of giving Gacy offense, and believable offense at that. I was concerned heading into the match since neither have really been asked to carry matches in 2.0 thus far, but that was probably the best-case scenario. I like how Breakker immediately went after Gacy once the bell rung – he still has some decorum as NXT Champion – and didn't just start with a collar-and-elbow tie-up. For Gacy, what's bad for him is he basically hit the Rock Bottom, Scorpion Death Drop, Alabama Slam, and Batista Bomb and STILL couldn't win. Damn. Those were all finishers at one point with Batista being the most recent. However, that spear was fast and looked like it would floor you for a three-count, so good work there.)
FINAL THOUGHTS: I feel like nothing really set this apart from a regular episode of 2.0 other than the title matches. The pace of the show, the vignettes, the backstage segments all felt like it was a regular episode of 2.0. Some of the stuff was done well, some could have been better, but overall, it was a show that was probably above average from what we've come to expect. I'm intrigued at how long Diamond Mine's breakup might take, or if they just kick out Strong and go with The Creed Brothers and Nile, and I'm wondering where Hayes and Sikoa go from here after losing the triple threat. I think Sikoa is "main roster" bound sooner rather than later, and I think Hayes should start going after the main NXT Championship. I don't think he should be Breakker's next opponent, but then again, who should be Breakker's next opponent at this rate? They've spent so long on tag teams, the North American Championship, and this Gacy feud that it doesn't seem like there is a singles wrestler who is at the level to face Breakker. I would keep Breakker off of TV next week and create some kind of #1 contender's match since there will already be a tourney with the Women's Breakout Tournament.