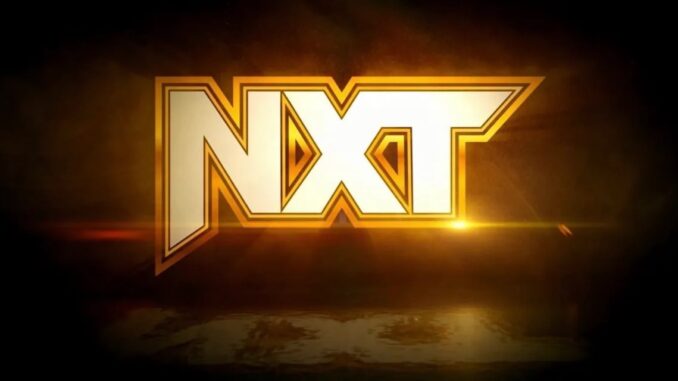 ---
SPOTLIGHTED PODCAST ALERT (YOUR ARTICLE BEGINS A FEW INCHES DOWN)...
---
NXT TV REPORT
FEBRUARY 14, 2023
WINTER PARK, FLA. AT THE CAPITOL WRESTLING CENTER
AIRED ON USA NETWORK
REPORT BY BRUCE LEE HAZELWOOD (@B_Lee253), PWTORCH CONTRIBUTOR
NXT Commentators: Vic Joseph, Booker T
Ring Announcer: Alicia Taylor
Backstage Correspondent(s): McKenzie Mitchell
Tonight after the show, join the PWT Talks NXT self-proclaimed "gang of idiots" (including me) to break down the show with calls and emails.
•STREAM LIVE HERE ABOUT 15 MINUTES AFTER THE SHOW CONCLUDES
•CALL: (515) 605-9345
•EMAIL COMMENTS/QUESTIONS: pwtorchnxt@gmail.com
•IF YOU DON'T LISTEN LIVE, DOWNLOAD OR STREAM THE FULL SHOW POST-RECORDING
---
[HOUR ONE]
-The show began with a graphic in memory of Jerry Jarrett, who passed away this morning.
-After the "Then. Now. Forever. Together." intro, Vic Joseph welcomed viewers as the camera panned the crowd. Grayson Waller's music hit as he made his entrance for his match. Booker T made himself known with a, 'Yeah, baby!" Joseph reminded viewers that Waller was suspended last week, then plugged their live event this Saturday. Tyler Bate then made his entrance for what should be a barnburner of an opener. They showed a split-screen with Jacy Jayne making her way from the parking lot.
(1) GRAYSON WALLER vs. TYLER BATE – Singles match
Bate called out Waller last week and came to the defense of Shawn Michaels, leading to this match. Waller took Bate's towel and wiped his butt with it, then tossed it at Bate. Waller took control early with strikes, grounding Bate even though he tried to fight back. Bate has on traditional British wrestling boots with what looks like velvet trunks. Waller yelled and asked, "Is this your boy, Shawn?" then gave Bate a crotch chop. Bate, infuriated, took control with strong strikes. He put a side headlock, grabbed his own foot, and kicked Waller with said foot. He hit a dropkick for a two-count before cinching in a rear chin lock.
Waller countered with a belly-to-back for a two-count as Joseph hyped the return of "The Final Boss" Meiko Satomura. Waller slowed it down and then mocked Bate's pose before locking in a cravate. A few knees led to a two-count. Bate then hit a big hip toss and another dropkick, ending with an exploder-kip up-standing shooting star for a two-count. Waller begged off and said sorry, then threw Bate outside after drawing him in, but Bate dragged him outside and slammed his head on the apron. Waller tried doing the same, but Bate countered and responded in kind. Waller walked behind the announcers and even dragged Booker T in the chair. He kicked Bate into the announce table and then slid out with a running clothesline. [c]
Waller had Bate in a pendulum backbreaker hold as they returned. They showed a replay of Waller landing a taunt knee straight to the dome of Bate. Bate in turn kneed his way out of the sub. Waller tossed him into the ropes. Bate tried the rebound lariat, but Waller rolled out and went for the rolling stunner. Bate rolled off and the landed the rebound lariat; cool sequence. Bate then hit a second rope European uppercut and hit a bridging Saito suplex for a two-count. He then lifted Waller and hit the airplane spin and just went full speed until hitting a Death Valley driver for a two-count.
A Wes Lee North American Championship open challenge graphic displayed (will it be Stacks?). Waller hit a leg lariat, then hit his somersault Unprettier for a two-count (I LOVE that move). Waller then tuned up the band for Sweet Chin Music in the corner. He stomped away, but Bate caught the boot and hit Bop and Bang. Waller then went for his own Bop and Bang, but Bate beat him with Bang and then a superkick. Waller grabbed the bottom rope to break the count.
Bate went for Tyler Drive '97, but Waller rolled through with a schoolboy and held the tights, but Bate kicked out. Waller countered a sunset attempt by sitting and grabbing the rope, but ref Tom Castor saw it, allowing Bate to turn it into the sunset pin for the victory. Waller argued with the ref through the crowd as Bate celebrated.
WINNER: Tyler Bate at 12:57 (sunset pin)
-They showed an earlier video of Brooks Jensen hyping himself of up for Valentine's Day with Kiana James. Josh Briggs came by and Jensen said he never…and motioned a lot. Basically, he's a virgin. Briggs said it's OK, he's only 22-years-old. Jensen said he's never kissed a woman. Briggs said its 90-10: he goes 90 percent of the way, and the woman goes the other ten. Jensen flipped it and Briggs  went 90 on Jensen to show him. He told Jensen to go ten as Fallon Henley came in and asked what the hell they were doing. He let slip Jensen hasn't kissed a woman. Jensen responded with humorous shame. Henley tried to tell him something, but Jensen interrupted and called her the love of his life. Henley said if James plays with her keys at her car, she wants a kiss. Why is this segment this long? Henley looked like she wanted to drop some news, but didn't.
-They showed Jayne making her way to the ring with Waller arguing in the back. The camera cut to Waller and Michaels arguing with Matt Bloom forcing Waller away as Michaels yelled for him to leave and cut to break. That was abrupt and a nice change of pace. [c]
(Hazelwood's Take: OK, Waller vs. Michaels at Stand & Deliver is happening, huh? He's going to give Waller the BIG rub, and a non-Saudi one at that! That match was fun and was a nice display of each character's overall character boiled down to 12 minutes.  Waller being so upset that the ref caught his cheating and counted the pin on him is very, very apt for his character and him going after Michaels is apropos not just in the story since Vengeance Day, but because, again, that's the character of Waller. We KNOW who he is, but that's not the same for everyone on the show.)
-Sometimes, the online USA player comes back and you just hear "cock" because of the ad that played on USA cable just before. It's always hilarious. Anyway, it was an Apollo Crews journal vignette. He threw down his journal and then addressed Dabba-Kato through at the camera. He said he felt the hug and smile, then everything went dark. He asked why like Nancy Kerrigan and said there were no calls or texts. He said Dabba-Kato said he knows what he did and Crews asked that even means. He said he's not focused on the past or the future, just revenge.
-Jayne walked out to her own music, that was basically a remix of the Toxic Attraction theme and entrance, complete with the ascending camera.
JACY JAYNE IN-RING PROMO
She was wearing a shirt that was a graffiti inspired shot of her kicking Gigi Dolin in the face. She said last week was the end of the TA story and now it's all about her. "The proof is in the boot," because she has been the talk of NXT the past week. She named Roxanne Perez, Bron Breakker, Carmelo Hayes, and Dolin, but said her name is on the tips of everyone's tongues. "Me, me, me, me, me, me, me, me!" She said the only thing she regrets is that she didn't "pull the trigger sooner." She said she watched the footage a thousand times. She said 1,001 times is better, so she threw to a video package of last week's attack that was really a video recap of their history together from Jayne's point of view. It ended with the photo of the mark on Dolin's face that Dolin tweeted.
Jayne said boo hoo mockingly. She said if she has to hear one more, "Did you really have to kick her that hard?" and then just said yes, yes she did. She said anyone with two brain cells, "which means no one in here," then they would know that Jayne is the real victim. She called Dolin "Jannetty" and that she was Dolin's security blanket. Jayne said this will be the most important thing she has to say: "Screw you." She said since TA formed, you (the fans) called her the third wheel. She said that supergroup went on to become the most dominant female faction in WWE history (I mean, how many have there been?). She said she was the last woman standing (hinting at her match with Dolin?).
-Joseph then threw to some NXT_Anonymous video regarding the big women's tag team match later.
-Chase U was in the back as Thea Hail prepared for her match with Tiffany Stratton. She was still jumpy from being abducted by Ava Raine last week. She said she can't back out of the match because then Schism wins. She said she has to look fear in the face and say, "Hi Fear, I'm Thea, and you're going to get an Andre Chase University-sized ass whooping." The crowd cheered. [c]
(Hazelwood's Take: While she hit basically all of the heel promo tropes, at least she hit them with conviction! That's a step up for Jayne who, as she pointed out in her promo, was always seen as the third of three in TA. Her promo improvement is a nice sight, and I'm hoping it extends to her in-ring work which was the third of three in the group.)
-A Sol Ruca vignette played as it was built to make her more personable. She said being in the ring allows her to be creative and be a free spirit. She credited her parents and yes, as NXT showed with their BHM tweet, she is biracial. She is a former gymnast and said people are afraid to make mistakes, but nobody's perfect. She said the first time she tried Sol Snatcher, it sucked, but she kept at it and got her match with Zoey Stark. She said she lost straight up, but wants another shot. A nice little package there.
-Stratton made her entrance with her new theme and her poses for snapshots. Hail made her entrance to a nice pop as she did her best to psych herself up. She was still enthused, but not her usual self…so she went from a 12 to a nine of ten.
(2) TIFFANY STRATTON vs. THEA HAIL (w/Andre Chase & Duke Hudson) – Singles match
Hail looked around the ring before the bell, scared of Raine, obviously. Stratton worked the left to begin the match, but Hail countered with an arm drag, a wheelbarrow arm drag, a Japanese arm drag, and then a dropkick. She looked to the crowd and saw The Dyad standing there in their yellow masks. Stratton tried to capitalize, but Hail hit a schoolgirl for a one-count. She went for another arm drag, but Stratton countered and slammed her into the mat. Hail fought back, but then as she went to climb the top, she saw Joe Gacy on the concourse and almost began weeping. Stratton hit her with a stiff shot to knock her off of the apron.
Back inside, Hail tried to fight back and sent Stratton to the apron. Stratton grabbed the arm and snapped her into the ropes, then hit a springboard swanton for a two-count (awkward landing). Hail fought back and Stratton rolled outside, but ate a lope for her troubles. Hail turned and then saw Raine, who removed the mask and maliciously grinned at Hail. Hail went for an O'Conner roll, but Stratton kicked out. Stratton then hit a running hip attack to a distracted Stratton, rolling senton, then her triple springboard BME for the win.
WINNER: Tiffany Stratton at 3:25 (triple springboard BME)
-In the back, Javier Bernal interrupted Ivy Nile and Tatum Paxley. He said he was going to give Paxley a big, once in a lifetime opportunity and asked her to be his "Javitine." Paxley said she's taken. Bernal said her loss. He turned to Nile, who said save it and that she'd like to be his Javitine. She then locked him into the Dragon Slayer. Suddenly, over the speakers they had set up presumably for workouts, Isla Dawn and Alba Fyre said some stuff I couldn't make out. Bernal crawled into the frame.
-Axiom made his entrance. Axiom should have a huge 2023 after that Iron Survival Challenge showing and his stellar, deadpan delivery of lines relating to A-Kid. [c]
(Hazelwood's Take: I really just do not like matches that are actually angles and not matches. That match was just, "What will Schism do now to mess with Hail?" repeated three times. There was a slight miscommunication early, but both are improving and Stratton's moonsault is just majestic.)
-They returned with Damon Kemp making his entrance to some "HARDCORE" rock music (it's not really hardcore, just like they're trying too hard to be). Joseph showed a replay of his attack on Axiom after his match with Bate two weeks ago.
(3) AXIOM vs. DAMON KEMP – Singles match
Axiom immediately hit a running dropkick and attacks in the corner. He then hit a running dropkick in the corner with a lot of elevation. He then hit a stiff kick to Kemp's chest. Kemp rolled outside, but Axiom immediately hit a middle rope tope forearm. Kemp dodged another attack inside the ring and hit a wheelbarrow German suplex. He then hit a German, then another (both releases), then forearm shivered Axiom outside.
On the outside, Kemp beat on Axiom a bit and rolled him back inside for mounted punches. Kemp slowed the pace, but Axiom hit some quick chops and a dropkick, then a running chest enziguri in the corner. He climbed to the top for a crossbody, but Kemp rolled through for a two-count. Kemp then hit a thunderous discus lariat. He then hit an electric chair German for a two-count. Can we get Kemp to make his gimmick be just finding different variations of German suplexes? Axiom flipped out of a suplex and hit a Shotei, then a running chest kick. He set and then hit the Golden Ratio. That's that.
WINNER: Axiom at 3:30 (Golden Ratio)
-Joseph then threw to tweets with photos from Jensen on his date with James. Henley and Briggs were in the back as Henley was on her phone. She said she had to tell him and they took off. "Tell him what?"
-Breakker returns, next. [c]
(Hazelwood's Take: A nice little 3:30 match there. Kemp was able to show a lot of what he does well with his power and amateur wrestling acumen. His inexperience is something that I think they're working into the stories of matches. I wouldn't be surprised to see this character go through an evolution of better pacing as he begins to build himself into a winner. Axiom is definitely above Kemp on the card right now so giving him a loss here made no sense. I do like how this match was just a clean win and loss. More of that, please.)
-They returned with a selfie video from Waller about being kicked out of the building before he can even change. He called himself the biggest star and that Michaels should be on his knees thanking him. He called Michaels a hypocrite.
-Breakker made his entrance.
[HOUR TWO]
BRON BREAKKER IN-RING PROMO
He started by saying it feels a little different in that one door closes and another opens. He called the next challenge ahead of him bigger and the match that everyone wants to see: Breakker (c) vs. Hayes. Suddenly, Jinder Mahal's music hit. He walked out with Indus Sher, all in snazzy suits and Mahal with a long scarf. Breakker yelled that Mahal wasn't who he expected to see and Mahal said a great champion should always be prepared for the unexpected. Mahal said he "respectfully" interrupted because he admires the fact that for almost a year, Breakker has carried NXT. He called Breakker "NXT," but said he knows very well the weight Breakker carries on his shoulder. Mahal said he also knows the stress of the next challenger, of retaining. He said he understands the media, the late nights, the early appearances, the lifestyle that comes with being the champ. He said as a former WWE Champion to the current NXT Champion, is this the reign he enviosend? Breakker yelled, "Your damn straight, what the hell are you talking about?" Mahal said Breakker must be deaf if he can't hear that small pocket of fans who have changed their tune on him. Mahal said he knows better than anyone else: you either die the hero or become the villain. Some fans were letting Mahal have it and Mahal was just working through them; well done.
Mahal said he's out there because Breakker cannot acknowledge the fact that the tides are changing, that he's weak. Mahal challenged Breakker to a NXT Championship match next week. Breakker said that's fine by him and he's a simple guy. He said he didn't need to come out and waste anyone's time with the new 3 Man Band. mahal prevented Indus Sher from attacking Breakker and told everyone to relax. Mahal said these people don't like him and he knows he said the 3MB comment to get them to cheer him and like him, but they're still not going to like him or feel bad for him once Mahal takes the title and that the Maharaja will at least feel bad for Breakker.
-Kayden Carter and Katana Chance entered the locker room and admitted they were a bit aggressive last week and said they're sorry to Perez and Satomura. They said they still want the match and that it will be an honor to face "The Final Boss." They left as Perez thanked her for helping her. Satomura simply responded, "I have my reasons." GIVE ME ANOTHER SATOMURA vs. PEREZ MATCH, NAY, A FEUD!
-Lee made his way for the open challenge. [c]
(Hazelwood's Take: Did…did Majal just get the better of someone in a promo?! I'm SHOCKED…then again, it was against Breakker. I think Mahal played the relatable heel who's just smarmy enough to be a heel, but he was speaking enough truth that you wanted to agree with him. Every point Breakker made was turned on him by Mahal. That was just a regression in promo skills for Breakker. Do I expect Mahal to win next week? No. It at least keeps Breakker busy until Stand & Deliver.)
-They returned with McKenzie Mitchell in the back for the first time tonight. She said Indi Hartwell requested the time. Hartwell said she did enjoy seeing Dolin get her "skull kicked in," but then called out Jayne for her comments tonight. She said the only place Jayne is going to end up is behind her.
-Joseph said the NXT Championship match for next week is official: Breakker (c) vs. Mahal (w/Indus Sher).
-Lee was in the ring and said it was open season for the North American Championship. Tony D'Angelo's music hit. Dijak grabbed and took D'Angelo. Stacks thought about hitting the ring, but went to save his boss. Von Wagner entered from behind and hit a big boot that showed a lot of light.
(4) WES LEE (c) vs. VON WAGNER (w/Mr. Stone) – North American Championship open challenge
The ref checked on Lee, then rang the bell. Wagner used his power to slow the pace and land some big power moves, like a biel that sent Lee literally to the opposite corner. Who is Von Wagner? Let's see if we find out tonight. Wagner hit some corner attacks, but Lee dodged some and started landing some quickfire strikes. He went for a corner kick, but Wagner caught him and dumped him over the top (it was a bit sloppy). Stone had on a mustard yellow blazer and vest combo. He yelled for Wagner to get him in the ring as Wagner slammed Lee into the announce table several times. He told Stone he had things under control.
Back ini the ring, Wagner hit a big falling clothesline for a two-count, then set for a powerbomb. Lee held onto the leg once, then twice, slipped out, headbutt to the gut, back kick, leg trip, double stomp, standing moonsault. He then hit a basement dropkick to send Wagner into the corner. He hit a running uppercut and enziguri, but was caught on the tornado DDT attempt. He then hit a pop-up slam to Lee and a big boot for a stacked matchbox cover two-count. Wagner then lifted Lee in a military press to send him to the announce table from inside the ring, but Lee slipped out and then started landing some kicks and then a running pump knee. He then hit his back handspring Pele kick (Cardiac Kick) to retain.
WINNER: Wes Lee at 4:43 (Cardiac Kick)
-Hank walker walked up to Drew Gulak with a black singlet that said Walker in orange with white outlines. He said his boots hadn't come in yet, so Gulak gave him an old pair of his silver boots. [c]
(Hazelwood's Take: That was not a good Von Wagner match, which is a shame since you would think Lee is perfect to help create movement and sell for the big man. It was also an unceremonious match, really, just A to B.)
-They returned with some WrestleMania Goes Hollywood stuff, this time Steve Austin parodying Gladiator. Joseph and Booker T then hyped Roadblock on March 7, a PLE-lite.
-Walker and Gulak were already in the ring. Charlie Dempsey's music hit and one woman SCREAMED her approval of the young man multiple times. I mean, she SCREAMED screamed.
(5) CHARLIE DEMPSEY vs. HANK WALKER (w/Drew Gulak) – Singles match
They locked up as Walker tried to look intimidating. Dempsey worked the left, then no-sold a shoulder tackle. He then hit forearms and chops to Walker. They then hit simultaneous forearms and running kicks to floor each other. Walker went and hit a Fujiwara armbar, then dragged Dempsey away from the ropes to apply the hold again, but then Dempsey went for and finally cinched in his unique sub finisher where he folds up the legs and crosses the face to grasp his fingers.
WINNER: Charlie Dempsey at 1:41 (sub)
-He locked it in again after the match and Gulak just watched as it happened. After Walker fainted, Gulak hit the apron to stare at Dempsey in the face, then moved aside to let Dempsey hit the apron. He then walked off with Dempsey to a round of boos as Walker looked shocked.
-Wagner was yelling and destroying stuff in the locker room to a nonplussed Stone. Stone said he lost the match because Wagner doesn't have a connection to him, the NXT universe, or anyone. He told Wagner to "help me help you!" He repeated this multiple times and walked off. [c]
(Hazelwood's Take: Well, Gulak was always a bit hesitant with Walker, and now we have real heat for a Walker-Dempsey feud. This just means there will be less Gulak-Dempsey matches, but alas.)
-They returned with a video of new men's NXT Tag Team Champion Gallus playing pool in the pub and drinking a pint. Pretty Deadly walked in looking back to their old selves in suits. PD interrupted the Gallus boys on top catchphrase, then challenged them to billiards. They were flamboyant as usual while playing, but they were hitting the wrong balls! Gallus, calm as usual, won. Mark Coffey said he remembers his first time in a pub. PD said they'll keep filling their pints for more competitions. Gallus agreed. PD said if they win, they get a title match and Gallus reluctantly agreed (I mean, free beer!). They showed Gallus getting the better of them even after seven pints and then some. Wolfgang was particularly great at rubbing it in to PD. The tab was as long as a CVS receipt. Coffeey said all they needed to do was ask for a title match, "We're not The New Day."
-Mitchell was with Ilja Dragunov in the back. Dragunov, in a nice suit, said it was a difficult path during his recovery as clips of the match that sidelined him and his return last week. Trick Williams suddenly appered on the screen in the ring and called out Dragunov. He said he knows Dragunov didn't forget him and he won't leave until Dragunov meets him face-to-face. He said he wants to find out for himself if Dragunov is the baddest man in Europe. He said he'll drop Dragunov where he stands, like a mixtape, like JD McDonagh dropped him four months ago. Trick Williams is a gift to professional wrestling. Dragunov's music hit and he came out conducting the orchestra, still in his nice suit.
He grabbed a mic and entered the ring as Williams didn't back down. Dragunov said that was very entertaining, the phrases and the rhymes, the life of the party. He said he didn't come back to have fun and that Williams has already felt what it's like to keep Dragunov from his mission. Williams hit, but Dragunov hit back harder. McDonagh's music hit as Williams rolled outside. McDonagh, with his eye covered, said Dragunov tore his retina and should be in jail. McDonagh said Dragunov is going to force him to show these people what he's capable of and that he's going to beat Dragunov so badly that he won't be able to hold his son. This incensed Dragunov, but Williams attacked from behind and then mocked conducting the orchestra. McDonagh glared at Williams as he walked off and then entered the ring, no, he exited as Dragunov slowly rose to his feet.
-They showed Carter and Chance making their way from the back, then Perez women's NXT Champion Perez and Satomura. [c]
-They returned with Hayes in the locker room looking at his phone. Williams came in hyped after what happened in the previous segment. Hayes tried to warn Williams that Dragunov is different. Williams made a Sho'nuff reference and said he's different.
-They showed Jensen walking James to her door (that camera isn't there at all, you two). Jensen said the food was really…food. He then kept tripping over his words, but noticed James fiddling with her keys. Just as he leaned in, Henley interrupted them. She said James is cheating on Jensen and then said Zack is her brother (I was right!). Henley looked shocked  as Briggs said, "Really?" The door opened and her brother mentioned he fed the dogs since he didn't know when she'd be home without acknowledging anyone outside. James told Henley to save it and asked when she was going to trust her. Jensen walked off dejected, in his best acting performance yet.
-Joseph ran through the card for next week, including Breakker vs. Mahal for the title and Dragunov vs. Williams.
-Carter and Chance made their entrance from Gorilla and not the crowd. The response was fine, nothing big, but nothing bad. I still think a definitive heel turn is coming, probably post-match tonight. For some reason, the Champion Perez entered first, but what am I saying? IT'S MEIKO F*****G SATOMURA! She made her entrance to a reverent and respected pop and reception from the crowd.
(6) ROXANNE PEREZ (c) & MEIKO SATOMURA vs. KAYDEN CARTER & KATANA CHANCE – Tag team match
Perez and Carter began the match. Carter quickly gained the advantage and tagged in Chance as they hit some of their patented quick double teams for a one-count. Chance then grabbed the left arm, but both women then countered each other. Carter then tagged in and worked the left arm (Perez threw off her left arm sleeve). Perez reversed position on Carter and tagged in Satomura. Carter quickly disengaged and shook the extended hand of Satomura. Satomura caught a kick and then just patted in and set it down. Carter slapped the chest only to eat some stiff chest kicks in response. Chance came in, but Perez helped out, and then the two hit stereo corner running attacks and then punches. Perez hit a lope on Chance as Satomura hit a diving forearm from the apron to Carter. [c]
Chance had Perez in an abdominal stretch as they returned. Carter and Chance took control and dominated Perez during the break. Perez did counter with a hip toss, but Chance hit a quick basement dropkick for a two-count. Carter then tagged in as they cut off the ring and locked in her own abdominal stretch, no, Perez coutnered into a schoolgirl. Perez slipped away and tagged in Satomura.
[OVERRUN]
She hit an elevated double knee to the gut of Carter, then took out Chance and hit some big kicks to Carter. Carter blocked a suplex with elbows, but then at a question mark kick and then a roundhouse kick after dodging one for a two-count.Satomura raised and hit a DVD on Carter and tagged in Perez, who hit her back handspring corkscrew splash only for Chance to break up the pin. Perez and Carter then traded blows in the center of the ring. Perez went for a side Russian leg sweep, but Carter countered and hit a hammerlock with a few chest strikes. The two then glared at each other from opposite sides of the ring, but Carter hit her running boot wash to a sitting Perez. Chance tagged in and hit a double stomp from the top to the back of Perez for a two-count.
Chance put Perez in a front face lock to prevent the tag, but Perez hit the leg sweep and tagged in Satomura. Carter countered the DVD into a sunset pin for a two-count, then hit a lungblower. Satomura was able to fight back, but Chance then met her on the ropes. Carter tagged in to be legal as Chance leaped to the outside to take out Perez. Chance then tagged back in and hit an assisted Frankensteiner for a two-count. Carter tagged in and they went for their finsher, but Satomura, sent Carter into the corner and hit her running handspring double knees to the back of Chance. Carter hit a superkick, but ate a Pele. Perez tagged in and hit Pop Rocks just like that.
WINNER: Roxanne Perez & Meiko Satomura at 10:25 (Pop Rocks)
-After the match, they showed replays as Satomura looked to be giving Perez some respectful acknowledgement. Satomura had a mic and said she did something for Perez and now she wants Perez to do something for her as she pointed at the title. Perez said it would  be her honor and bowed to Satomura before raising the title. Satomura's eyes were locked onto the title as they ended the show.
(Hazelwood's Take: So that was a rather ho-hum main event. I wonder if, not only the break making it tougher on the viewing audience, but if the lack of enthusiasm from the crowd played a role. As Kelly Wells said in our group chat, this was a show that just felt like a long two hours. Still, after watching their first match something like eight or ten months ago, I'm very much looking forward to another Perez-Satomura match, especially with Perez now having more experience.)
FINAL THOUGHTS: This show had a lot of segments, and I don't know if they all necessarily needed to be there. Sometimes, it's great to just let things breathe. That being said, each segment had a purpose even if they ran a few minutes long. I wonder how the dissension between Henley and James will affect their title run or if it's the storyline purpose for them, well, Henley to finally trust James to have a good reign, or for her to trust James just in time for James to turn on her. Williams is a delight on the mic and he has a big test next week with Dragunov. He has definitely improved, but Dragunov is the upper echelon of men's talent in NXT. I'm not looking forward to what is sure to be a plodding Breakker-Mahal match, but I am looking forward to whatever's next with Waller. Him not winning the title makes a lot more sense in the few weeks since, but damn, I do still wish he was champion.
Tune into PWT Talks NXT for more!