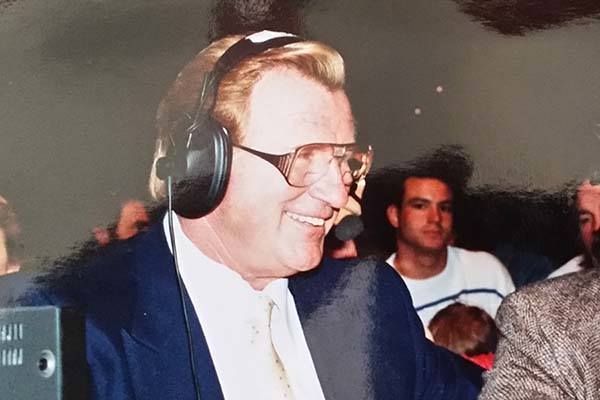 ---
SPOTLIGHTED PODCAST ALERT (YOUR ARTICLE BEGINS A FEW INCHES DOWN)...
---
Pro wrestling has lost a heartbreaking number of legends and stars in 2015: Verne Gagne, Dusty Rhodes, Tommy Rogers, Roddy Piper, Buddy Landel, and Perry Aguayo, Jr., just to name a few.
Add Nick Bockwinkel to that list.
On November 14, 2015, the world lost one of the biggest stars – and best talkers – in the history of pro wrestling. Bockwinkel was just a few weeks shy of his 81st birthday.
When a wrestler dies, some fans's first instinct is to go on eBay and find some piece of memorabilia that connects them to that wrestler. In Bockwinkel's case, that has proven somewhat difficult.
Jakks Pacific and Mattel have made action figures of hundreds of wrestlers from the 1960s through the Attitude Era in their Classic WWE Superstars and WWE Legends series, respectively. But, somehow, Bockwinkel – the long-time champion who played a major part in igniting Hulkamania in the AWA – never got a modern era action figure.
Bockwinkel's only licensed action figure to date is a Remco AWA figure from 1986. Bockwinkel was included in the "AWA's Greatest "Grudges" two-pack with 1980s rival Larry Zbyszko. Bockwinkel had a white cloth ring jacket and removable cloth kneepads, and was the only figure in that series to sport yellow trunks. The same figure was re-released in 1987 on a Mat Mania card, but that version of the figure is incredibly rare to find.
Bockwinkel was also only featured on a handful of trading cards in the 1970s and 1980s. He first appeared on a black & white card in the 1978 Wrestling Annual, with his last name misspelled "Bockwinkle." His father, Warren, also appeared on trading cards in the 1950s with the same misspelling of his last name.
Bockwinkel was featured on a similar looking black and white card that was inserted in Sports Review's Wrestling Superstars Annual in 1981. He is also included in the historic 1982 Wrestling All Stars Series A trading card set, looking distinguished in a white ring jacket on a blue-bordered card.
One of Bockwinkel's most historically significant cards can be found in the 1986 Wrestling Stars set from Monty Gum. That unlicensed set, produced in Holland, is notorious for misspellings and blatantly using clipped photographs from Apter and Napolitano magazines. Card number 61 in the set highlights Bockwinkel's feud with Hogan in the AWA, even though Bockwinkel is barely visible in the card. He's also featured on card #48 in the set with Rick Martel. Either of these two cards can usually be found for just a couple bucks.
Bockwinkel's final trading card appearance to date was in the 1995 WCW Main Event Trading Cards set. He's pictured on card #51 as "WCW Main Event Commissioner Nick Bockwinkel," holding the big gold belt and reading from a document to a suit-clad Sting.
Companies like Topps, Leaf and Upper Deck have put forth more effort to include wrestling's past stars into trading card products, and hopefully one day soon Bockwinkel will find his way into a few more products. A wrestler of his stature deserves so much more.
PWTorch Collectibles specialist Michael Moore can be reached at michaelmoorewriter@gmail.com. Follow him on Twitter @MMooreWriter.