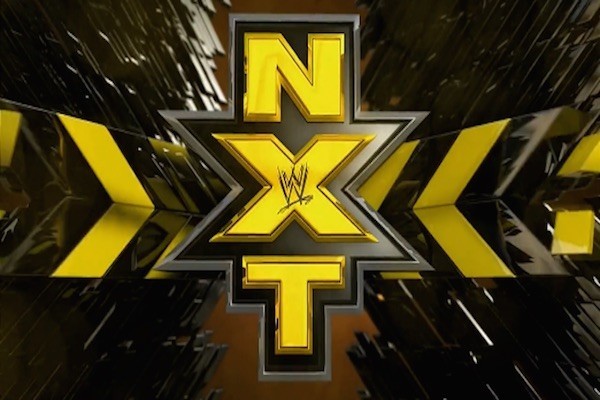 ---
SPOTLIGHTED PODCAST ALERT (YOUR ARTICLE BEGINS A FEW INCHES DOWN)...
---
This week's WWE NXT episode features Bayley vs. Alexa Bliss for the NXT Women's Title, the new NXT tag champs in action, plus an announcement on the NXT Title match at "Takeover" in London.
WWE NXT Results
November 18, 2015
Taped at Full Sail University
Report by Justin James, PWTorch contributor
[Q1] Tonight is the advertised NXT Women's Championship match of Alexa Bliss against Bayley. James Storm vague-tweeted this morning that he's making decisions. Let's hope he stays in NXT. Jason Jordan and Chad Gable are also taking on The Ascension.
No pre-credits video hyping the match, oddly enough. Dash & Dawson are already in the opening credits as the Tag Team Champions.
Carmella is still struggling to get a pop without Enzo Amore and Colin Cassady. She's facing Nia Jax. This will be quick. Carmella looks nervous as Jax approaches.
1 – CARMELLA vs. NIA JAX
Carmella tries a waistlock and Jax shrugs her off. Carmella charges out of the corner, but Jax no-sells the offense. Tilt-a-whirl backbreaker from Jax, and Jax just abuses Carmella. Jax mocks Carmella and hits a headbutt. Bear hug. Carmella's fans try to rally her, so she slaps on a Dragon Sleeper, but Jax gets to the ropes for a break.
Carmella jumps into Jax's arms. Jax wants a Samoan Drop, but Carmella slips down. She wants a sunset flip, but Jax blocks. Sit-down splash, but Carmella dodges. Jax blocks a head scissors, then slams Carmella. Leg drop ends it.
WINNER: Nia Jax in 2:47. Good squash for Jax. Carmella looked more better in the ring than we have seen before. Jax or Asuka needs to be in the title picture, not Bliss.
Alexa Bliss backstage says that her hands are fine. She's tired of hearing about the Ironman match at Takeover. She deserves the title. She mocks Bayley and her fans. She is beautiful, strong, and takes what she wants. She is small, but fierce. The other Four Horsewomen ditched Bayley. A referee interupts to tell Bliss that Blake and Murphy are banned from ringside. They flip out, but Bliss shuts them up. She will "Bliss Slap" Bayley and take the title.
The Ascension are out to face Jason Jordan and Chad Gable. Lets see if Jordan and Gable can go over strong here. Jordan and Gable have new, crisp looking singlets.
2 – JASON JORDAN & CHAD GABLE vs. THE ASCENSION (VIKTOR and KONNOR) – Tag Team match
Gable and Viktor to start. "This is awesome" before anything even happens. Gable offers a handshake, Viktor grabs his hand, and kicks him. The advantage is short-lived. All four are in the ring staring at each other. Gable and Konnor go at it. Gable uses his speed and technical skill, then Jordan blind tags in and wants a German Suplex. Konnor blocks, then Jordan drives him into the corner. Gable stomps a hole in Konnor. Konnor reverses, then tosses Gable in the corner like a child. "Yah!" kicks to Gable. Meanwhile on commentary, Graves points out the recent rise of the tag team division.
[Q2] Gable is grounded and struggling, as per the formula. Gable gets boots up on Konnor, then dumps Viktor outside. Hot tag and Jordan goes nuts. Dropkicks everywhere. Straps down, huge spear, and a giant German suplex, but Konnor breaks up a pin. Gable goes flying, then Konnor clears. Viktor gets an uppercut to cut off a spear. Cover, but Gable breaks it up. Victor sends Gable to the apron, and Gable cannonballs into Konnor. Blind tag to Gable, then a flapjack into the jumping neckbreaker from Gable to end it.
WINNERS: Jason Jordan and Chad Gable in 6:21. Jordan and Gable pulled a fun, non-squash match out of The Ascension, which is an accomplishment. Jason Jordan has developed some of the most exciting hot-tag offenses in WWE this side of Kalisto.
Video package on Bayley's rise to the top, followed by Alexa Bliss challenging her for the Women's Title through her mockery, taunts, and insults. If Bliss can make the same quantum leap in the ring, she can become a Sasha Banks-level heel. Her mic work and presentation have come so far. She is despicable.
Backstage, Tom Philips asks Bayley about Alexa Bliss. Bayley says that it wasn't easy to become the champion, and keeping it is just as hard. Bliss is wrong if she thinks she can just take the championship. She will get a "wrestling lesson." Bliss has made progress but she is out of her league. Bayley will show why she's the NXT Women's Champion.
Emma is out by herself to face Mary Kate. Emma has a new, blue outfit with a bit of a different cut.
3 – EMMA vs. MARY KATE
Lock-up and a handful of hair can't get Emma an advantage. Emma suddenly mounts Kate and lands punches. Low dropkicks keep keep Kate grounded. Emma chokes Kate in the ropes and the announcers make a variety of "Full House" jokes. Emma just beats Kate senseless from behind in the corner. Kate is swinging wildly from her knees, then Emma slaps her back into the corner. Emma-mite Sandwich and Emma Lock ends it.
WINNER: Emma in 3:07. The match didn't flow too well, but it showed off Emma's heelish offense and a couple of new moves for her.
Recap of the tail end of the Finn Balor-Apollo Crews NXT Title match from two weeks ago, followed by Crews getting revenge on Baron Corbin last week.
[Q3] Backstage "last week" with Baron Corbin. He says that his attack on Crews was personal. He challenges Crews to a match at "NXT Takeover: London." He will crush Crews's dreams.
4 – NXT Tag Team champions DASH & DAWSON vs. CORY HOLLIS & JOHN SKYLER – Non-title Tag match
As the match warms up, we are told that The Vaudevillains will get their title re-match next week. Hollis is getting wrecked by Wilder, then Dawson. Hollis goes high speed, but Dawson catches him. Dragon Screw leg whip, then Dawson torques the leg. Wilder keeps up the pressure. Hollis is selling the beating like a star. Dawson kicks Hollis's knee into the ringpost over and over again. Tag to Skyler, who runs straight from the corner into The Shatter Machine.
WINNERS: Dash and Dawson in 5:04. I would have loved to see Dash and Dawson win again with a random leg hold after the five minutes of working the leg. It would be great if their finisher was "leg hold after working the leg."
Tom Philips asks Asuka about her masks. Dana Brooke interrupts and says that Asuka earned her respect, but the head pat was too much. She's heard the rumors and wants to prove the naysayers wrong. She challenges Asuka to a match next week. Asuka takes the mask off, accepts, and leaves. Brooke pats Philips on the head and shoos him away. Emma comes in and asks if Asuka "fell for it" and Brooke says she did. Ugh, that was a Raw maneuver.
Finn Balor is advertised to defend his championship against Samoa Joe at NXT Takeover: London. "Earlier today" Samoa Joe says that he isn't at the NXT arena because Regal told him to stay home so Finn Balor can't try to take revenge on Joe. Joe says he is away not for his protection, but for Balor's protection. Next week they have a contract signing, then he'll win in London.
[Q4] There's a new "Hey… we want some Bayley!" chant from the crowd. This match gets the "dim arena, spotlight on the ring" presentation as Greg Hamilton does the formal introductions.
5 – NXT Women's champion BAYLEY vs. ALEXA BLISS – NXT Women's Championship match
Bliss is all attitude into the lock-up, but gets driven to the corner. Ref break and Bayley moves straight to stomps. Bayley is running to the corner, but it's a ruse, as Bliss tosses Bayley into the corner, then steps on Bayley's back. Bliss with a kick, but Bayley catches it and takes her down. Bayley is much more aggressive after weeks of taunting.
Bayley risks DQ smashing Bliss's face into the turnbuckle. Big forearm drops Bayley. Back-and-forth struggle for advantage. Snapmare, running clothesline, and a running knee drop gets two for Bayley. New combination for her there. Tussle in the corner, then a running bulldog for another two count for Bayley. Bliss gets the better of a struggle outside the ring heading to break.
[ Break at 3:37 ]
Bliss is controlling Bayley out of the break. The ref has to check on Bayley in the corner. Bliss mounts Bayley, then covers for one. Bliss is working Bayley's arm with armbars. Bayley tries to rally, but eats a forearm for two. More armbars. Bayley backs Bliss into the corner to get a break. Bayley tries to hip toss, but Bliss holds the arm. Bayley goes nuts, attacking Bliss's arm. The crowd is for Bayley as she unloads. Giant Bliss Slap. Bliss Flip gets two.
Bliss is furious and heads up top, where Bayley meets her. Bliss kicks her away, but Bayley gets back up. Bayley grabs Bliss off the top and hits a powerslam into a two count. Suplex sends Bliss to the corner, then Bayley with her traditional corner attack. Sunset flip pulls a nearfall for Bliss. "Why won't you stay down!" Big slap from Bayley, then Bayley-to-Belly for the win.
WINNER: Bayley in 9:32 to retain the NXT Women's Title. Pretty good match here. If Bliss won it would have been a big shock, but she looked much more credible than I expected. She has come so far in the ring, and working with Bayley only made her look better.
Post-match, Eva Marie interrupts Bayley's celebration. She circles a few times so we can admire her. The crowd is just dumping on her. She circles again and blows a kiss. Bayley acts like she can't hear over the booing. "Okay, now be quiet you little dorks." Bayley leans in close to hear over the crowd. Marie tries yet again to challenge Bayley. Marie says that next week, Bayley will defend the title against her. Bayley just holds up the title in her face. Marie leaves.
[ J.J.'s Reax: How in the world does Eva Marie qualify for a title match? Emma, Asuka, and Nia Jax all have a legitimate claim, and Bliss badgered her way into a match. Marie? No way. ]
Final Reax: Not a particularly strong episode of NXT. The tag division is quickly becoming the highlight of NXT with stand-out teams like Dash & Dawson and Jason Jordan & Chad Gable combining strong in-ring work with easy-to-cheer/boo personalities. The women's division has some good work and great potential, but the title scene is a mess and the in-ring product just isn't as strong without Charlotte, Becky Lynch, and Sasha Banks there anymore. The NXT championship scene has settled into a very business-like, serious routine and that is just fine with me.