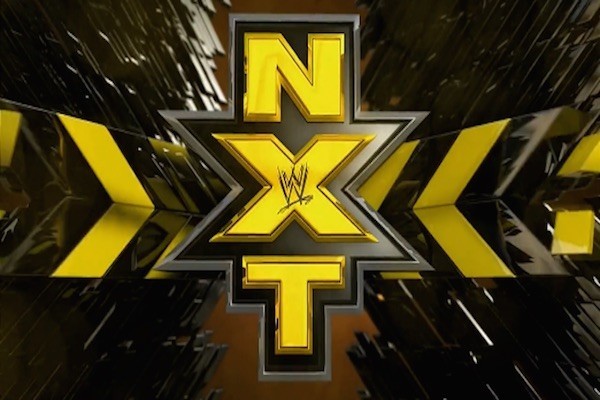 ---
SPOTLIGHTED PODCAST ALERT (YOUR ARTICLE BEGINS A FEW INCHES DOWN)...
---
PWTorch specialist Tony Donofrio breaks down the most-recent NXT episode with his Hits & Misses column. What worked and did not work on the episode featuring Samoa Joe vs. Tommaso Ciampa?
12/2 WWE NXT HITS
Tye Dillenger vs. Baron Corbin: A good, strong match showing how Corbin does continue to improve. He has evolved, albeit slowly from doing mainly squash matches to matches that are passable while establishing him as a strong heel. I still believe that Corbin doesn't have the right look for what he's trying to pull off, though. I feel like Corbin really needs to put on a some upper body, muscular mass to pull off the big, bad heel persona that he's trying to pull  off. There's still a big part of of me that doesn't take him seriously as the "big, bad lone wolf."
Apollo Crews backstage interview: This was direct and to the point. Mainly, I was impressed how Crews has slowly developed from the "always smiling," happy-go-lucky babyface to one that has some teeth and is showing more personality the past few weeks. I don't know if Crews is a "can't miss" going forward, but I'm very high on him and tonight was no exception, even if it was a short and simple interview.
Nia Jax vs. Blue Pants: A lot of what NXT does can be labeled as "simple," but it works so well! Jax dominated Blue Pants here and it was perfect. It worked quite well with the non-verbal challenge she issued towards Bayley later in the show. I'm hoping that the Jax & Eva Marie pairing was short-lived because Jax is a solo act that can definitely develop on her own.
Dash & Dawson sit-down interview: I stated a few weeks back that I don't like to use a lot of backstage segments in a "Hits & Misses" review, but NXT makes it hard because they pull these off so well. Both Dash & Dawson came off looking great during the sit-down and I couldn't even help but agree with them when it came to why Enzo Amore & Colin Cassidy deserve to get a shot at the titles. They came off as cocky and I think that this could be a long term run for them as tag champs unless Vince McMahon calls them up soon because this is one of the two tag teams I could see actually working well long-term on the main roster.
The Vaudevillians vs. Jason Jordan & Chad Gable: If you follow me on Twitter, you know that Jordan and Gable are definitely one of my favorite acts in NXT right now. Tonight was no exception. While the match went roughly only six minutes, it showed some good action and made me want to see these two teams go at it again. I wouldn't be surprised if they did so at the next Takeover special. The tag division in NXT is the best it's been since I've started to really get into and The Vaudevillians have shown that they are credible as both a face and heel team.
Elias Sampson vignette: For the second week in a row, an Elias Sampson vignette aired on NXT, both times playing the guitar and singing. Sampson is a Pittsburgh product from a local promotion known as the International Wrestling Cartel. He actually worked a match at the NXT Takeover: Brooklyn tapings that used on the weekly show following the network special. Sampson is a very good talent that was over big-time in the Pittsburgh area (former IWC & Super Indy champion) before WWE signed him about two years ago. As someone that's seem him work locally, it's great to see him finally get a chance.
Liv Morgan vs. Emma: Emma continues to be the heel that you want to see get beat down! Her evolution has been amazing since being sent back down to NXT. Morgan was also impressive in the loss and I think there's some upside in her since she was able to help someone as bad as Eva Marie to a passable match a few weeks back before her name change. Back to Emma: she is definitely one of the better, underrated acts in NXT. Not to mention, whatever happened to her being #1 contender following the (botched) win from the NXT Brooklyn tapings that aired the week after the special? Seems like Nia Jax will be Bayley's next opponent, but I feel like Emma has to be inserted into a feud with Bayley at some point; it's something Emma has earned.
Tommasso Ciampa vs. Samoa Joe: This was a very good, physical main event. Ciampa was great in the role as the underdog while showing a ton of heart. He may have been the perfect opponent to help Joe display a physical side to him as a heel that we haven't gotten to see from Joe yet in NXT. Seeing this match made me think even more that the Joe vs. Finn Balor match at Takeover: London could be epic.
12/2 WWE NXT MISSES
James Storm vs Adam Rose: This was a minor miss for me. I tend to agree with Wade Keller that James Storm is not great at working squash matches. He looked stronger than he did in his debut a month ago, but I haven't been given a reason to invest in Storm yet. I also hate that the announcers mentioned that he wrestled in the dying days of WCW; it makes him sound old and like he's had to claw for nearly 20 years to get to NXT when he actually had a very good career in TNA. I'm hoping that WWE has comes to Storm on more of a full-time deal and we can see him develop in NXT rather than be given random matches every few weeks.
Tony Donofrio is a Specialist for PWTorch covering a variety of topics and promotions. You can reach Tony at TonyDonofrio@icloud.com or follow him on Twitter @TonyDonofrio.