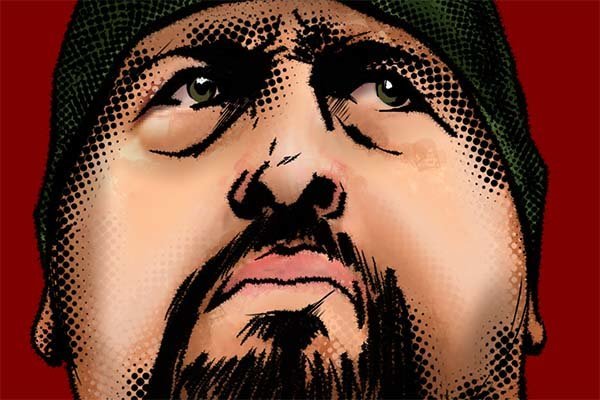 ---
SPOTLIGHTED PODCAST ALERT (YOUR ARTICLE BEGINS A FEW INCHES DOWN)...
---
WWE has often taken the approach of "art imitating life" with Big Show's WWE TV character. Now, the untold story of Big Show trying to become a boxer in 2007 has come to light, especially as it relates to his famous "boxing match" against Floyd Mayweather at WrestleMania 24 in 2008.
– Big Show is currently in a legal battle with SoBe Entertainment that goes back to 2007, according to an in-depth report on Show's boxing attempt by wrestling journalist David Bixenspan.
The story goes that Show was beat up, frustrated, and wanted to try something new when his WWE contract was about to expire at the end of 2006. So, he reached out to long-time associate Hulk Hogan, who recommended Show try boxing. Hogan linked him up with training and promotional assistance.
Of course, Hogan was in the middle of a personal struggle that included his infamous affair with Heather Clem, the ex-wife of Bubba the Love Sponge, that has also resulted in Hogan's ongoing legal battle against Gawker for releasing the video.
Show linked up with SoBe, which helped Show with an advance on his Florida home and an IRS tax payment. So, Show began training in Miami. After several months of training in 2007, he took one punch from heavyweight T.J. Wilson during a sparring session and it frightened him.
"I remember trapping [Wilson] in the comer, him getting out of the corner, and then I remember waking up in my Hummer with the keys in the ignition," Show said in testimony during his ongoing legal matter with SoBe. "Apparently, they had taken my gloves off, called the match, and I had taken my bag and walked out of the gym and was sitting in my car with the car running, when I woke up. It scared the s— out of me."
Show then backed out of boxing at the end of 2007, told Hogan he was quitting, got reprimanded by Hogan for backing out, and Show decided to return to WWE.
"I just couldn't believe he quit and walked away," Hogan said. "Even if the guy wasn't a champion, if you had a fight with him, that would be huge, you know. And there would several other fights against normal-sized guys and all of a sudden you'd be fighting for 10, 15, 20 million bucks, is what I told him. I said, 'You got a lottery ticket in your pocket. You can't leave, you can't walk away from this.' I mean, he quit and there's nothing really to talk about."
Show was shaken by the memory lapse, though, so he returned to WWE at the end of 2007/beginning of 2008 after thinking he cleared his debt with SoBe. The WWE contract was valued at $1.25 million with a $250,000 signing bonus, according to court records.
However, when SoBe founder Cecile Barker found out about Show returning to WWE, he sued to prevent Show's return and recoup money he gave to Show as part of their boxing contract.
Meanwhile, Show was about to embark on a major WWE program with – you guessed it – boxer Floyd Mayweather for their exhibition match/fight/scrap at WM24 in March 2008 in Florida.
Of course, the program really juiced up when Mayweather hit Show in the nose with one punch that broke his nose. Show memorably began bleeding and tried to chase after Mayweather. Yet, Show did not shut down in WWE. It shows the difference between a real punch in a boxing environment and a worked punch that lands in a wrestling environment. Show was definitely out of his element in the boxing environment.
Seven years later, Show remains locked in a legal battle with SoBe, which is how information about Show's boxing attempt became public knowledge. The next hearing is scheduled for April in Florida. Similarly, Hogan is scheduled to go to trial against Gawker in March in Florida.
For better or worse, Show has been joined at Hogan's hip since getting into wrestling 20 years ago.
"Hogan was pumping me up to Cecile that I have all this potential because of the hands and hand speed and I believed it too," Show said. "I was a little leery about this whole thing anyway, but, you know, between the confidences that Hulk, who I trusted very much, and then Cecile seemed very excited and enthusiastic about this… I think Terry (Hulk Hogan) had a different view of what he thought it was and what it actually was."
In the present-day, Show is still wrestling for WWE, while also dealing with the aches and pains of being a giant man that have lingered over a ten-year period since he first tried to get out of wrestling. Except this time, there is not a boxing plan to fall back on.
There is always a cooking show for Big Show and his wife at a time when celebrity cooking shows are all the rage on cable television. That was one idea to help with finances several years ago. But, Hogan, who claims he passed on the super-popular Foreman Grill idea years ago, balked at Show's pitch in 2007 because he wanted Show to keep trying his hand at boxing.
"You know, he (Big Show) basically told me he was done (with boxing) and he was going to produce this cooking show with Bess (his wife). You know, he just told me she was going to be bigger than Rachael Ray, and I just couldn't believe what I was hearing," Hogan said.
What the story captures is that Hogan is not the best businessman outside of wrestling. Hogan was self-admittedly in a bad spot in the mid-2000s when his family was falling apart, but in the present, the "Hogan's Beach Shop" bar/restaurant in Florida that Hogan licensed his name to recently shut down.
Perhaps it's best that Hogan and Show stick to the wrestling genre, if Show can find a healthy way to continue wrestling for WWE, utilizing the boxing-inspired KO Punch as his finisher. It's art imitating Big Show's life.
[ Full Report & Court Testimony at SBNation.com ]