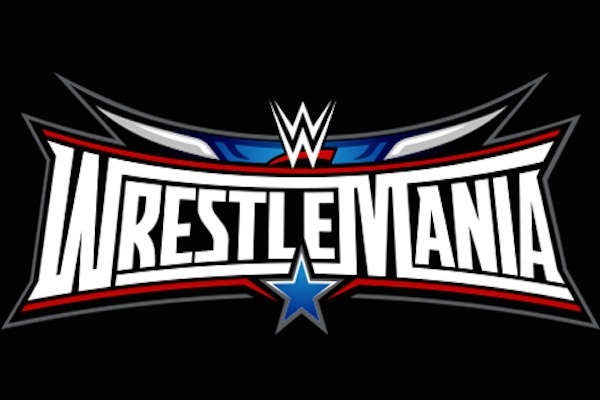 ---
SPOTLIGHTED PODCAST ALERT (YOUR ARTICLE BEGINS A FEW INCHES DOWN)...
---
WrestleMania 32 Ticket Tracker – Week 2
Current Events
WWE did little to advance many storylines heading into WrestleMania (or even Fastlane) over the last week. Perhaps as a result, there was little change in the availability of WrestleMania 32 tickets from Ticketmaster, and secondary ticket market sales continued at about the same pace.
WWE shifted the main event focus this week to Dean Ambrose, who went face-to-face with Brock Lesnar, scored the pin the main event of Raw and then took a beat down from Lesnar. WWE's recent storytelling and decades long booking habits seem to indicate that Ambrose is being kept somewhat strong before getting pinned by Roman Reigns at Fastlane, setting up a Triple H-Reigns main event at WrestleMania. Lesnar appears to be headed into a match with the Wyatts, perhaps involving some combination of Undertaker, Kane, and/or Big Show.
The prospect of a Triple H-Reigns main event isn't setting the world on fire. There are plenty of WrestleMania tickets to be had, both from Ticketmaster and through re-sale sites like eBay and StubHub. But ardent fans who bought tickets early aren't hitting the panic button just yet, since there are almost two months left to go before WrestleMania.
Plus, while WrestleMania may be the biggest wrestling event in Dallas that weekend, it won't be the only one. Torch reader Billy Pickard from the U.K. noted on Twitter that he "bought a travel package in (October), then everybody got hurt!" Pickard remained optimistic, though, stating, "The NXT card is the saving grace!"
Ticket Sales
The WrestleMania tickets that are available from Ticketmaster right now are essentially the same as those that were available a week ago. Consumers can still buy tickets ranging in price from $207 per ticket to $2,360 per ticket.
The cheapest tickets ($52, $89, $118, and $148) are long gone. A search of ticketmaster.com on February 3 revealed plenty of tickets still available at every other price level, including expensive floor seats.
On eBay over the last week, the total number of active WrestleMania 32 ticket listings remained relatively flat from the previous week (a 1.9 percent increase), while completed listings increased 4.0 percent. This includes all tickets for WrestleMania 32, Axxess, WrestleMania 32 Party Passes and tickets to the night after on Raw. As WrestleMania draws closer, there will likely be more tickets offered on the secondary market, so a more specific analysis of just WrestleMania 32 tickets may be a possibility.
Of the 20 completed eBay listings for WrestleMania 32 tickets in the last week, all sold for at least face value; some sold considerably higher. Of those listings, 10 were Buy it Now listings with high prices, while 10 were auction listings with either a high minimum bid or a lot of bidding activity that drove prices up. For example, three tickets in Section 203 with a face value of $207 per ticket ($621 total, excluding fees) sold for $714 with 4 bids. After Ticketmaster, eBay, Paypal and other fees are considered, the seller likely just about broke even.
Analysis
Evaluating primary market ticket sales is difficult, because WWE and their business partners are under no obligation to disclose how many tickets are sold at a given time. But the fact that there are plenty of tickets readily available at every price point except the very lowest has to be somewhat concerning to WWE. The last thing WWE wants is a monstrous arena full of holes that ends up looking like World Class Championship Wrestling's Texas Stadium shows in the late-80s.
Based on secondary market sales at this point, it doesn't appear that a significant number of WrestleMania 32 ticket holders are dumping their tickets. Many of the ardent fans who bought tickets and expensive travel packages aren't likely to give up on that investment. Those who may be thinking about backing out will probably wait to see what develops over the next few weeks.
The majority of WrestleMania 32 tickets being sold on eBay are Buy It Now listings with prices considerably higher than the face value of the tickets. In other words, these tickets are being sold by individuals who are trying to turn a profit on the tickets, not dump them. If sellers were trying to get rid of their tickets, a larger number would be listed as Buy It Now items with prices less than face value, or on auction with a low starting bid. There just aren't many of those types of listings posted right now.
– Part 1 of this series, The Cost of WrestleMania, can be found HERE.
PWTorch Collectibles specialist Michael Moore has been contributing wrestling collectibles columns to the Torch since January 2011. Contact him at michaelmoorewriter@gmail.com, or follow him on Twitter @MMooreWriter.